It was a bad day in the HGTV universe when "Wheelers Dealers" host Ant Anstead and HGTV star Christina Haack announced in September 2020 that they were divorcing. After less than a year of marriage, the couple decided to go their separate ways. The divorce was finalized in July 2021, with the pair agreeing to share custody of their 1-year-old son. Additionally, they successfully split their assets, with Christina walking away with a lot of property and Ant driving away in some pretty swanky luxury cars.
This isn't the first divorce for either Ant or Christina, so luckily, they already know to get back out there and meet someone new. Christina recently confirmed her relationship with Austin-based real estate agent Joshua Hall, whereas Ant is busy climbing the Hollywood ladder. In fact, he is now dating Oscar winner Renée Zellweger — and apparently, things are getting pretty serious. Here's what we know.
Ant Anstead and Renée Zellweger are reportedly taking the next step in their relationship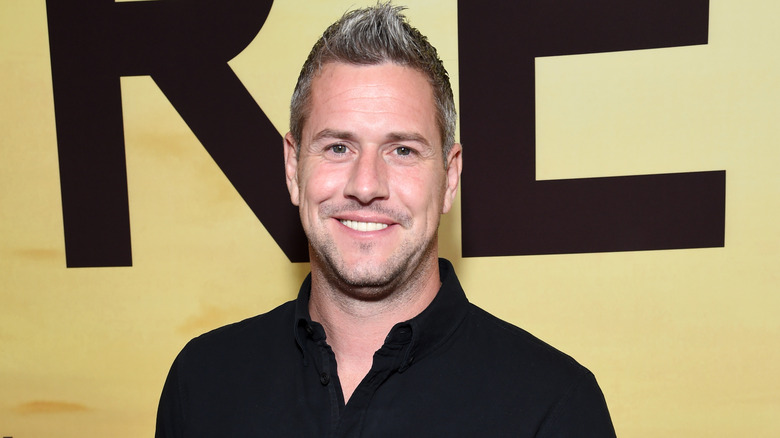 After only a few short months, Renée Zellweger and Ant Anstead seem to be getting serious. "Renée is already moving things into Ant's house," an insider recently told Us Weekly. "He adores her and makes her feel safe." While moving some of her stuff could mean she's transitioning into a full-on move over to Ant's, it's also possible she's just going to be spending a lot of time there. Either way, it's a clear sign their relationship is moving forward.
Ant and Zellweger were only confirmed to be dating in June, so if the rumors are true, they are certainly moving fast. In addition to covertly moving some items into Ant's house, Zellweger has been proactive about getting to know Ant's youngest son, Hudson, whom he shares with his ex, Christina Haack. "Renée has met his youngest and [he] loves her too," the source confirmed. "Renée is so great with kids, and it warms Ant's heart to see her be so good with [him]."
As for Ant, he reportedly couldn't be happier about his new relationship or all the professional projects he's working on. "You can tell he's in a good spot in his life," the friend added. "He's super happy." They continued to gush about Ant's current place in his life: "He seems like he's on fire. He's where he wants to be and is making things happen."
Source: Read Full Article