On Monday night's episode of The Bachelorette, things got super religious and NSFW at the same damn time!
Controversial contestant Luke Parker has served as the main source of drama all season long. Between starting petty fights with other guys in the house, to straight-up manipulating Miz Hannah Brown into believing he's the only suitor worthy of her love, and often using their shared connection over Christianity to do so.
The pious tactic worked pretty well for him too, until Parker crossed the line and blatantly slut-shamed Brown for potentially sleeping with the other contestants!
During his date with Brown, the 24-year-old made it clear that although he's not a virgin, he's been abstinent for nearly four years and plans to wait until marriage to have sex again — and expects Hannah to follow suit.
In Bachelor talk, he basically asked her not to sleep with any of the remaining contestants during the Fantasy Suites.
Really, dude? It's 2019, and you're out here making demands about someone else's sexual choices? Oof.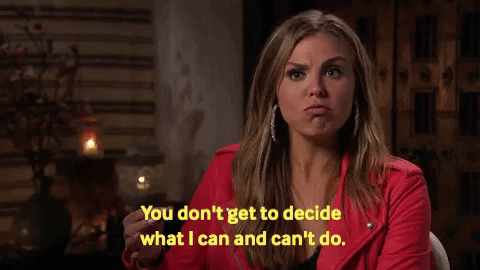 The ridiculous demand didn't go over well with Hannah, who swiftly sent the Gainsville, Georgia native packing. Not before absolutely destroying him with an epic, poignant, and beautifully feminist drag that was long overdue, that is.
The move was met with high praise on social media, as many fans applauded the former beauty pageant queen for finally taking out the trash.
In a lengthy message posted to Instagram on Monday, Parker does his best to explain his intentions and clarify the heated conversation with the Bachelorette.
He wrote:
"It hurt my heart that @alabamahannah felt I was shaming her.
In our conversation my heart was never to judge or condemn Hannah. I was simply making a decision for myself on what I expected in our relationship, our conversations and our beliefs led me to believe we were on the same page about sex. For me it was never about getting a rose, it was always about finding a wife who would choose me everyday just as I would choose her everyday."
Uh, were we all watching the same episode of television? These two were definitely NOT on the same page.
"As for my time on the show I made mistakes and no I'm not perfect (crazy right) I didn't totally behave as the man I want to be and I did not represent Christ the way I thought I was prepared to and that has broken me."
Yeah, we're pretty sure Christ wouldn't take that approach either, dude.
Luke concluded his message with yet another religious reflection of his journey on the show so far:
"This journey has taught me so much and for that I am grateful but the greatest gift I have received is a compassion for those who love the world and it's ways. My desire is to put the Father first above all things and share the truth that he has given to us all. Thank you everyone for the prayers always remember speak truth and rid yourself of all hate, let compassion drive your words. Stay tuned. #faithfuloverfamous"
See his full post (below):
It's inneresting how remorseful the guy sounds in his IG post, because we detected a heaping amount of saltiness in his Twitter commentary after his messy conversation with Hannah aired on ABC.
Luke hopped back on his religious high horse and directly tweeted at his ex, saying:
"@AlabamaHannah The difference in how we view sin is seen in the response, I'm weeping at mine and you're laughing at yours. All sin stings. My heart hurts for us both."
Quick to clap back with biblical proof of her own, Miz Brown replied:
"@luke_parker777 time and time again Jesus loved and ate with 'sinners''who laughed. and time and time again he rebuked 'saints' that judged. where do you fall Luke?"
Ooh, burn!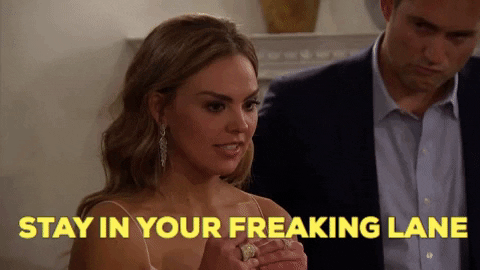 Luke responded again, explaining:
"There is a difference between eating with sinners who laugh and sinners who laugh at their sin. Sin is the very thing that put Jesus on the cross and that's not a laughing matter."
ICYMI, the big sin he's referring to here is the fact Hannah slept with frontrunner Peter Weber twice in a windmill during their one-on-one overnight date in Greece.
Defending herself, she quipped:
"I have never said that I find sin funny. I'm not going to lectured on appropriate emotional responses by a guy who threw deli meat in a guys lap."
Mic drop!
Luke ended their viral dispute, adding he has nothing left to say and reminding Hannah she knows how to get in touch with him if she would like to hash it out any further.
Man. This guy does not know how to handle rejection quietly, does he?
Unfortunately for Miz Brown, it looks like Luke will return for one last shot with her during next week's penultimate episode of season 15 of The Bachelorette. Catch it next Monday at 8 p.m. on ABC! We'll surely be watching!
Thoughts, Perezcious readers? Would you have reacted the same way Hannah did? Share your thoughts with us in the comments (below)!
Source: Read Full Article