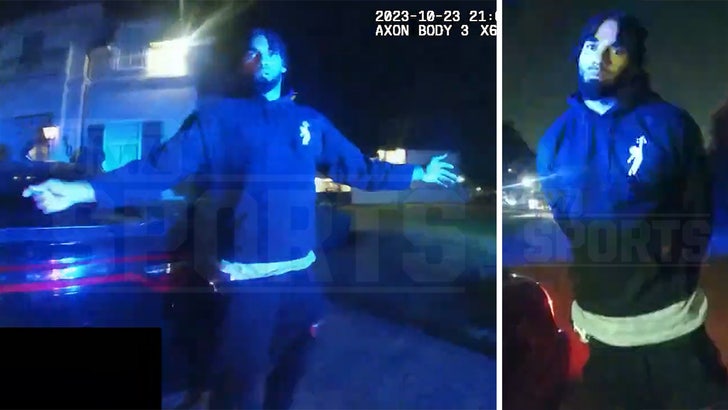 New Orleans Saints superstar Chris Olave seemed to be looking for a cop to cut him some slack during his arrest on Monday by name-dropping his NFL employer … but police video, obtained by TMZ Sports, shows law enforcement very clearly did not care.
The footage was captured on a Kenner Police Dept. officer's body camera at around 9 PM in Louisiana … after cops claimed they clocked Olave going 70 MPH in a 35 MPH zone in his Dodge Charger.
In the footage, you can see just after they pulled Olave over … he seemed to show remorse for the way he was driving — saying, "That's on me. I was just trying to get home."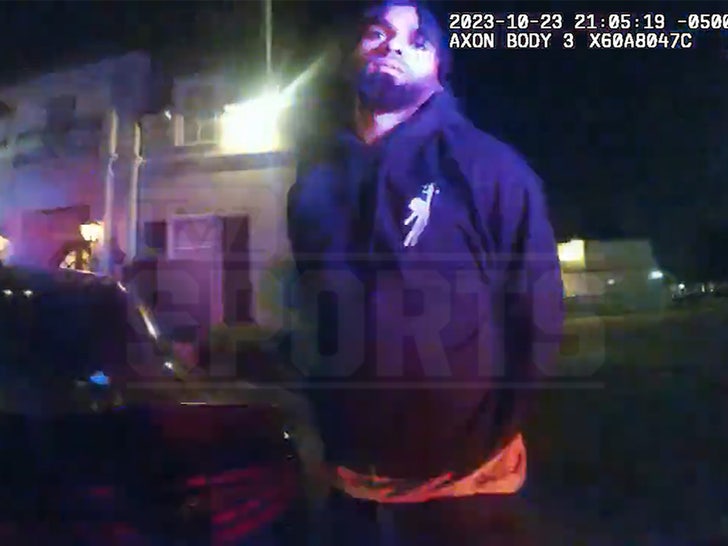 But, seconds later, after a cop told him he was being put under arrest over it all … he appeared to try to get some leeway by telling the officer his occupation.
"My bad, dawg," Olave said … before adding, "I play for the Saints, man."
The officer, though, obviously didn't find that relevant at all … responding, "And?"

NFL Star Chris Olave Arrested After Allegedly Going 70 In A 35 MPH Zone
Olave then handed over some of his possessions to cops so they could transfer them to his dad … before he was hauled off to jail.
A Kenner Police Dept. spokesperson said Tuesday that Olave was booked on a charge of reckless operation of a motor vehicle … before he was released at 11:30 PM.
Police noted it was the second recent speeding ticket for Olave, who was busted for allegedly doing 54 MPH in a 35 MPH zone in August.
The Saints told media members Monday they were aware of the situation, but did not have a comment. Olave's brother, meanwhile, wrote on his X page following the incident, "Bro was on the way back to the crib from CVS… aint nun serious."
Olave and his New Orleans team are scheduled to play next on Sunday against the Colts.
Source: Read Full Article