Ed Sheeran celebrated the end of his North American tour with a major cameo for none other than the Chainsmokers, who shared the spotlight … and some of their drinks, it seems.
The singer wrapped the U.S. leg of his tour Saturday at Allegiant Stadium — and once he was done with his own gig … he scurried on over to XS Nightclub within the Wynn Las Vegas casino-resort, where Alex Pall and Drew Taggart were spinning records for fans.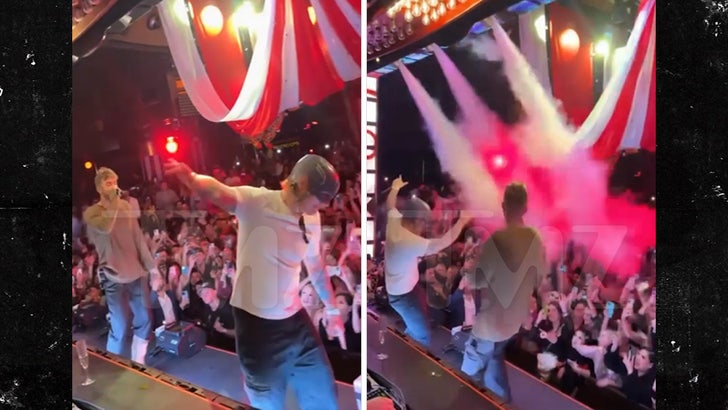 Ed popped in during their set … and the EDM duo welcomed him with open arms and free booze!
We're told ES fully enjoyed himself alongside the Chainsmokers, guzzling champagne and dancing his heart out as the music played. Of course, he treated everyone to some of his own talents — crooning a few of his hits like "Shape of You," "Perfect," and "Bad Habits."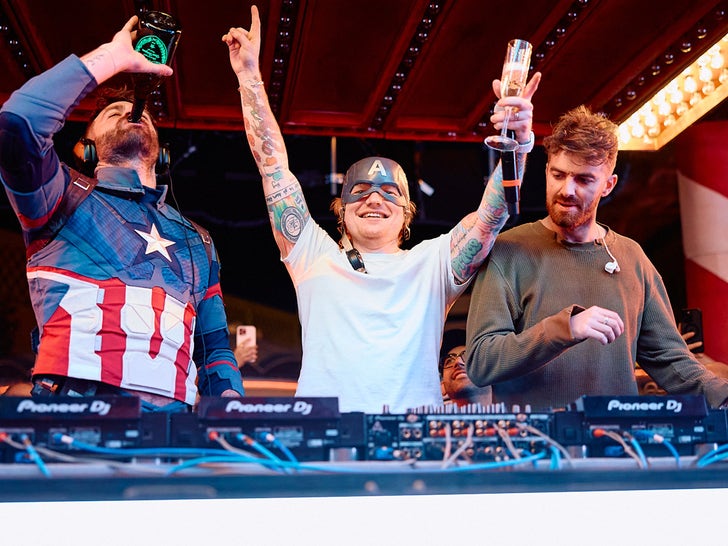 It also sounds like he supplemented Halsey's vocals when the boys played their song 'Closer' … which must've been quite something for anyone lucky enough to catch this show.
Yet another testament to Sin City's music appeal these days … it's truly the place to be.
Source: Read Full Article