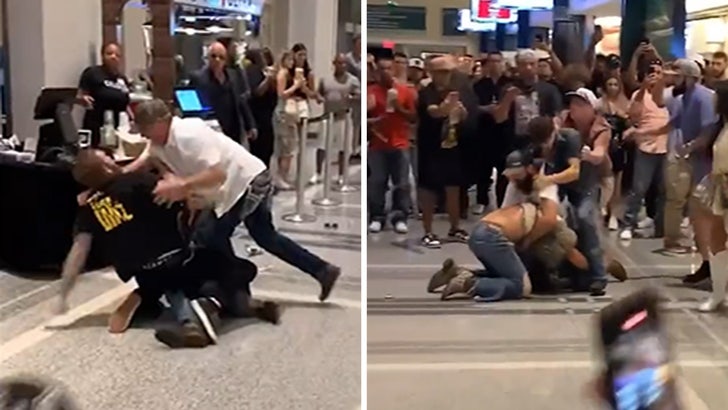 Some spectators at the Jake Paul/Nate Diaz fight wanted a piece of the action, because not one but several crazy brawls erupted after the match.
It's unclear why people were fighting, although the simple explanation is they were just looking for a brawl. It's kinda like projection … they all wanted to be Jake, so they took a swing at it.
Doesn't seem anyone was seriously hurt, and they all got their money's worth. Jake won by unanimous decision.
As for the fan fights … people trashed the brawlers on social, calling it embarrassing.
BTW … Jake chose to fight Nate over a rematch with Tommy Fury, whom he lost to a few months back by decision.
Jake was happy with his performance and even credited Nate and his team for putting up a good fight.
Source: Read Full Article