Could this be possible? Was Megan Fox artistically sharing her own story about abuse at the hands of Shia LaBeouf??
With the release of her new poetry book Pretty Boys Are Poisonous, Megan really opened up — in verse — about being abused. She confirmed the violence in her poems was based on reality, telling Good Morning America she'd "been in at least one physically abusive relationship and several psychologically very abusive relationships." She also noted her abusers had been "very famous people."
As to the physically abusive relationship? Longtime fans think they have a pretty good guess who that might be. After all, she just happens to have an ex who has been accused of very similar abuse.
For those who don't know, Megan and Shia LaBeouf dated briefly while co-starring in the first two Transformers films. They kept their romance from the public, but years later each of them confirmed it. Shia told Details magazine in 2011 (after Megan had moved on from the franchise and been replaced with Rosie Huntington-Whiteley):
"Look, you're on the set for six months, with someone who's rooting to be attracted to you, and you're rooting to be attracted to them. I never understood the separation of work and life in that situation. But the time I spent with Megan was our own thing, and I think you can see the chemistry onscreen."
We'll ignore the fact he's saying actors shouldn't make distinctions between movies and reality and just be method when it comes to romance — because oof — and just focus on the confirmation they dated. Megan later was put in the hot seat on Watch What Happens Live in 2018, and when she was grilled on whether they really dated she said:
"Um, I mean, I would confirm it was romantic. I love him. I've never been really private about that. I love him."
When asked if she'd call it a "showmance," Megan agreed, "Sure."
OK, so why would fans think he was her abuser??
Well, he is an accused abuser. FKA twigs sued him in 2020, accusing him of sexual battery. She opened up about his treatment of her, claiming he was utterly controlling and made her sleep naked. She described his anger at the singer giving any attention at all to other men, no matter how meaningless or benign. She told CBS This Morning:
"One time, he heard me laughing on FaceTime with my friend. He came in and had a massive argument with me because he said he doesn't make me laugh like that. So then I had to hide laughing with my friends."
She said she was not allowed to even look at other men, not even waiters in restaurants. Shia's ex Karolyn Pho, who was also part of the suit, corroborated this — no making eye contact with any men, even servers. And the results were violent anger.
Now compare that to what Megan wrote in a poem titled "oxycodone and tequila":
"today my sin was that i followed your friend to the dinner table / instead of waiting for you to lead me"
Showing any amount of attention to another man. No matter how meaningless or benign. Her punishment?
"you hit me / again / and again"
So yeah. No wonder fans think she's making oblique reference to Shia.
However, there are a couple reasons to doubt the theory. First off, they seem to have stayed on pretty good terms after their breakup. She had nice things to say about him at least as recently as 2019, a full decade after their relationship ended.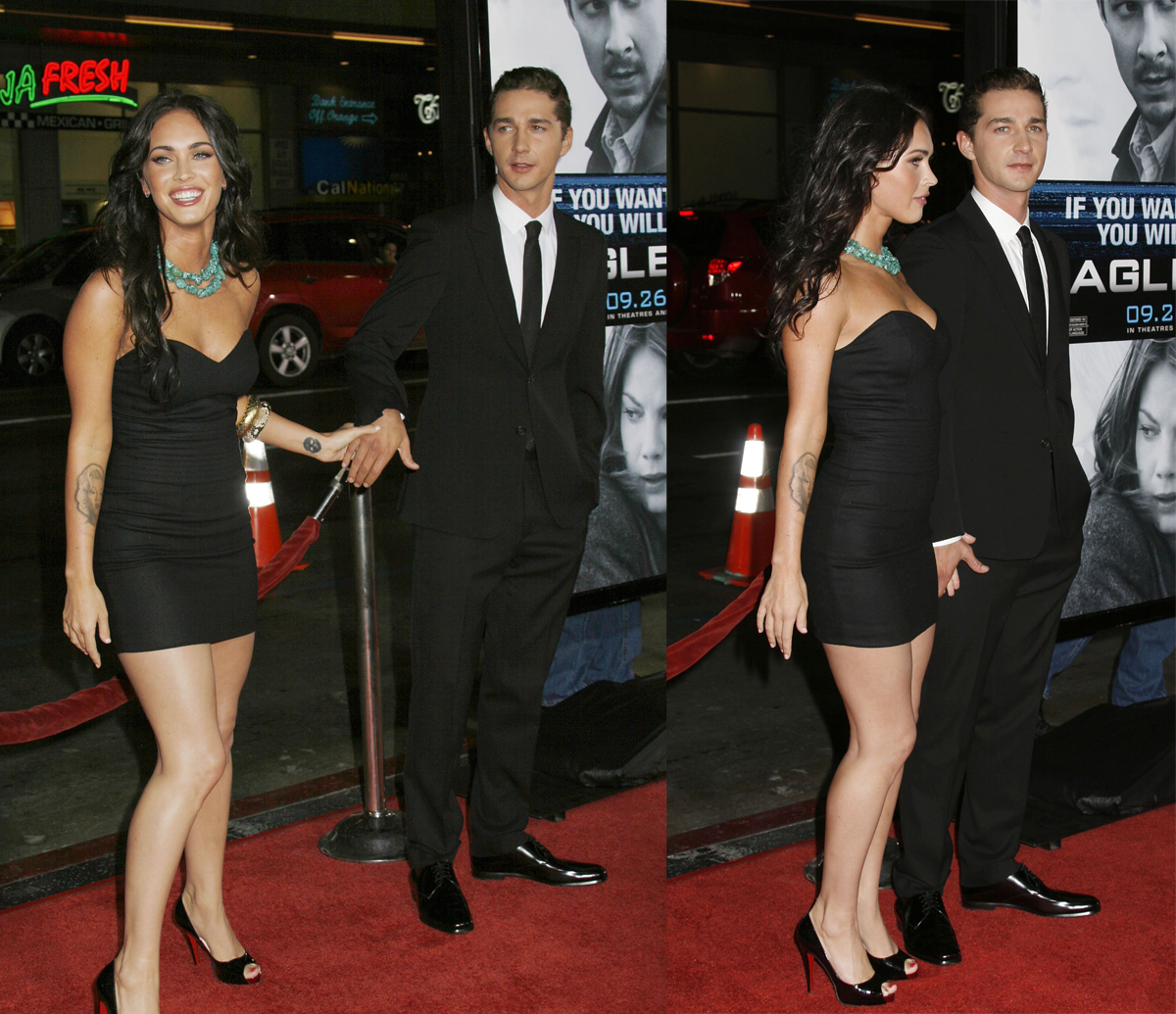 Of course, with abusive relationships, that's not always the best indicator. The control these people exert can sometimes carry on for years afterward, entire lifetimes.
The other point of contention is another quote from Megan's GMA interview. She implied the abuser she was referring to was someone she hadn't been romantically linked to in a public way:
"I have only been publicly connected to a few people, but I shared energy with, I guess we could say, who were horrific people. And also very famous — very famous — people. But no one knows that I was involved with those people."
No one was sure Megan and Shia were involved at the time, but it's fair to say they do now. The information is out there anyway… right? Maybe Megan doesn't consider those few quotes to be confirmation? Or maybe her abuser is someone else, another "very famous" guy still out there that no one knows about… That's kind of scarier.
What do YOU think, Perezcious readers??
Source: Read Full Article