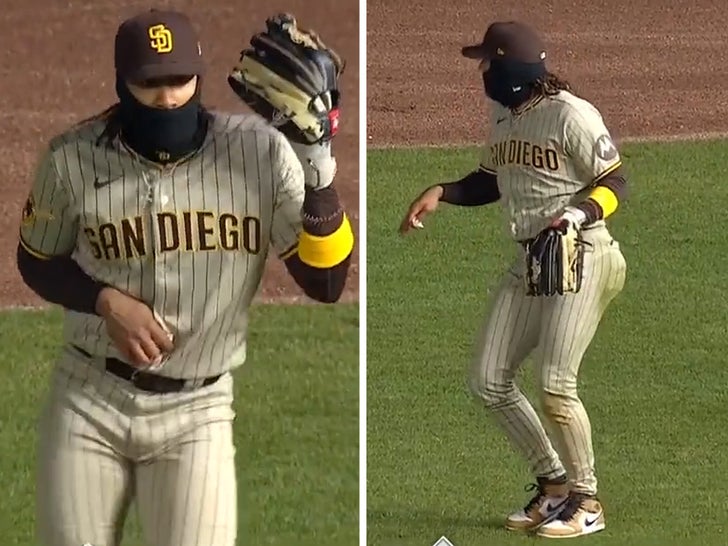 Fernando Tatis Jr. was public enemy No. 1 at Wrigley Field Tuesday night — but the Padres star was unbothered as Cubs fans serenaded him with steroids taunts during the game.
Tatis Jr. — suspended for 80 games by MLB in August 2022 over a positive PED test — was showered with "he's on steroids" chants as he stood in the outfield.
How'd the 24-year-old respond to the trolling? By dancing to the chants and, at one point, even gesturing toward fans in the bleachers.
Remember, MLB suspended Tatis Jr. for half a season after he tested positive for Clostebol, a banned substance, and the suspension, coupled with a wrist injury, caused him to miss the entire 2022 campaign.
Fernando, who has always maintained he never intentionally ingested performance-enhancing drugs, said he took medication to treat a skin infection, and that caused the positive test.
Tatis Jr. has apologized for the suspension, saying he was genuinely sorry for letting so many people down, and adding he has work to do to regain trust.
The 2x Silver Slugger debuted with the Padres last Thursday, where he hit leadoff for San Diego against the Arizona Diamondbacks.
It's all but guaranteed Fernando will be forced to endure the chants as he travels to visiting ballparks … but good luck getting into his head!
Source: Read Full Article