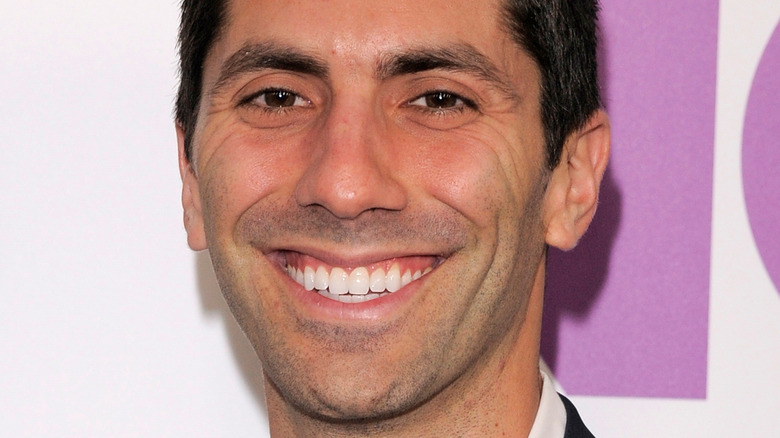 Ron Adar/Shutterstock
By Joey Keogh/Sept. 9, 2021 4:12 pm EDT
Most people know Nev Schulman as the longtime co-host of MTV's "Catfish," which portrays very real stories of very false online relationships. The popular reality show sees Schulman and Kamie Crawford, previously Max Joseph, figuring out who lovestruck participants are really speaking to online. As per IMDb, "Catfish" debuted in 2012 and is currently eight seasons strong, with Season 9 in the works, at the time of writing, even going virtual during the COVID-19 pandemic since catfish don't take any time off. Evidently, there continues to be a significant appetite for explosive reveals and social media-based drama, but one of the biggest selling points of "Catfish" is the sweet, easy rapport between Schulman and Crawford.
He's the eternal optimist to her younger and, therefore, net savvier cynic. Aside from keeping viewers abreast of how not to fall in love online, "Catfish" has made both Schulman and Crawford into mega-stars. It's likely netting them a massive profit, too, considering the plush Los Angeles offices their team occupies, which are frequently featured on the show. Schulman has been involved with MTV much longer than Crawford, so it's not surprising to learn that Celebrity Net Worth puts him at an estimated net worth of $500,000. Keep reading to learn what has contributed to that number over the years. 
Nev Schulman grew up causing a scene, which his older brother enjoyed filming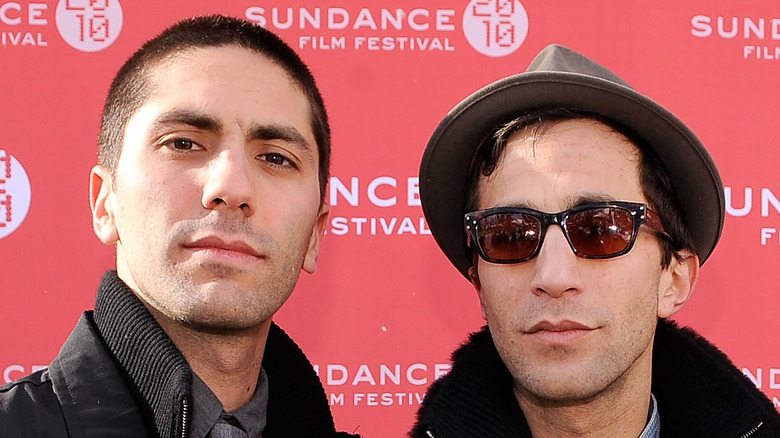 The whole world learned the names of the Schulman brothers — Nev Schulman, whose full name is Yaniv, and Ariel Schulman, who goes by a similar nickname, Rel — upon the release of documentary mega-hit "Catfish" (more on that later). But, what you may not know is that the film was not only directed by Ariel, but that it was also produced by the brothers' own company, Supermarché. As New York Magazine notes, in a 2010 profile, the elder Schulman brother provided an outlet for Nev's frequently aggressive outbursts as a kid, which included tussling with NYPD on a regular basis.
Rel quickly realized his brother was the perfect documentary subject, admitting, "I just film him constantly. He made such bold decisions, said yes so readily, and dove headfirst, literally. And it was inspiring, because I did not go as fast down the mountain, and I may not have gotten hurt, but I didn't have a story to tell." Back then, Nev was a jobbing photographer, paying his bills by recording videos at bar mitzvahs. "Catfish" would change his life by including Nev in his brother's then-fledgling business and giving him a steady income among many other things.
Nev Schulman got kicked out of college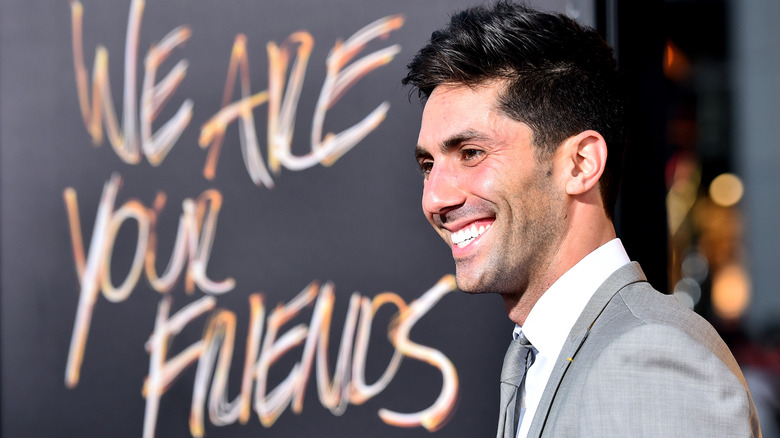 We mentioned that Nev Schulman provided much entertaining content for his brother, Ariel Schulman, to capture on video. Some of the soon-to-be MTV host's questionable behavior even led him to be kicked out of college. According to Insider, in 2014, Schulman admitted to being "tossed out" of Sarah Lawrence College after punching another student, a young woman, in the face back in 2006. Recounting the story in his book, "In Real Life: Love, Lies & Identity in the Digital Age," the MTV star argued that he didn't realize the victim was a woman because she was "short, stocky, [and] crew-cut-styled."
Schulman was photographing a school event at the time and, by his retelling, was approached from behind, tackled, and had his camera smashed. The woman subsequently shared her story with Vulture, poking stadium-sized holes in Schulman's telling (he later doubled down on the self-defense explanation). The incident became the subject of online gossip just a couple days before Schulman's book was released, but it didn't seem to affect sales. According to Amazon, "In Real Life" continues to be sold and reviewed relatively well, resulting in some handy extra cash for its author.
Nev Schulman was the original Catfish victim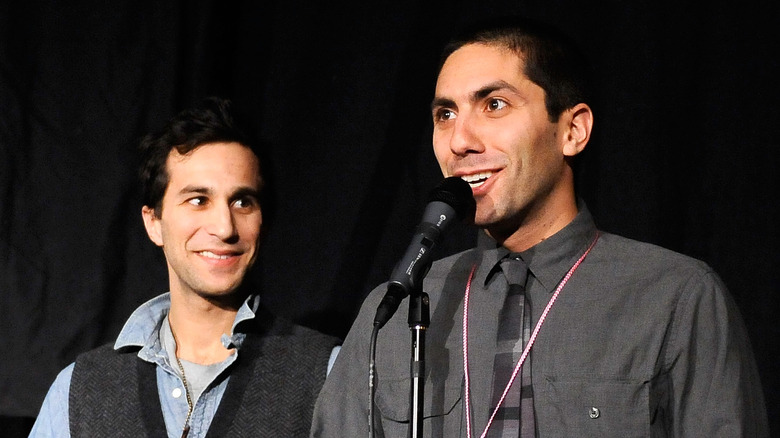 The release of "Catfish" in 2010 made Nev Schulman a household name as the schlubby, but sweetly sincere, subject of his brother Ariel Schulman's searing internet horror story. Speaking to ABC News about how he got caught in the catfish's web in the first place, Nev admitted, "I was in a weird place in my life where I didn't have a lot going on … and it was very flattering." Likewise, he was open to change since, as the then-24-year-old acknowledged, "College hadn't worked out. I was sick of making bar mitzvah videos and I wanted out."
It was actually a job shooting a dance performance in Colorado that led Nev, alongside brother Ariel and his filmmaking partner, Henry Joost, to solving the mystery at the heart of the movie. Ariel pushed his younger brother, in a similar manner to how Nev would later encourage participants on his show, to get to the truth no matter how much it hurt. "Catfish" proved to be an incredibly compelling story — to the tune of $3,533,711 at the global box office (via Box Office Mojo). Considering the estimated budget was around $30,000, according to IMDb, the Schulman brothers netted a decent return.
After the success of the documentary Catfish, MTV came calling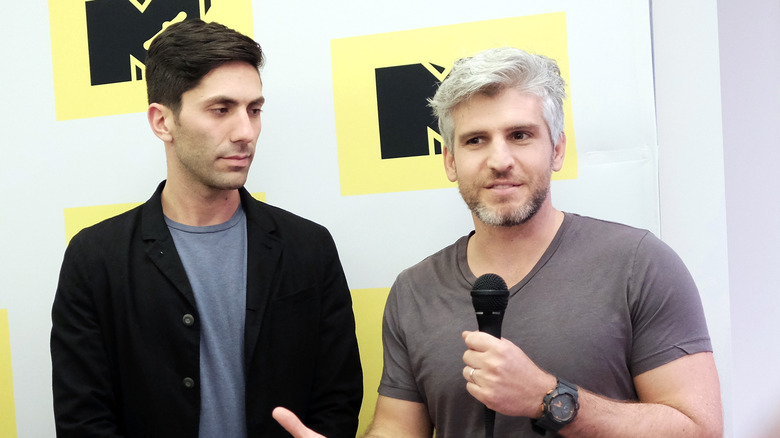 "Catfish: The TV Show" debuted in late 2012, with broadcaster MTV clearly looking to profit off Nev Schulman's newfound fame. Except this time, he was the one going fishing, rather than falling prey. Speaking to Collider ahead of the release, the host explained, "The most important thing to me, for making this show, was to make it on my terms. And the number one term for me was that I don't want to know anything because I suck at acting." He added, "If you want proof that 'Catfish' was real, just put me in an audition room and watch me fall apart. I can't pretend."
The host always knew the show would be a hit. He told IndieWire in 2013, "I was so glad they picked the show up … More than anything, I'm happy that the show is starting a conversation." Schulman was convinced "Catfish: The TV Show" would make an impact, but whether he knew it would become his full-time job and turn him into a celebrity in his own right is anyone's guess. These days, he's an executive producer, too, as per IMDb, no doubt banking even more money as a result. 
Nev Schulman had a rocky start to his romance with his wife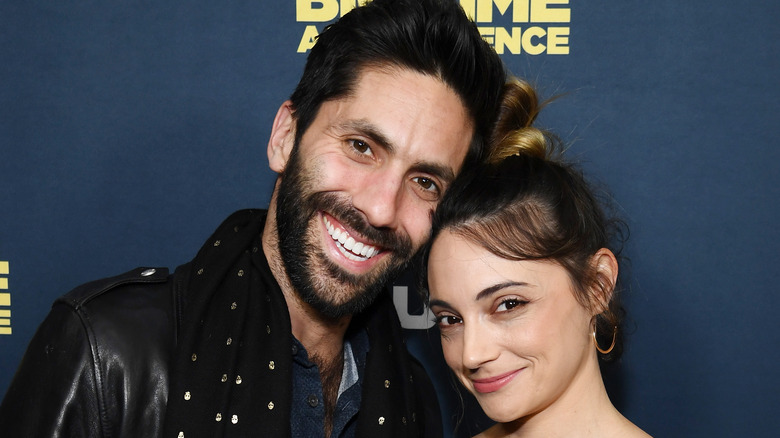 Longtime "Catfish: The TV Show" fans might find it tough to imagine Nev Schulman gelling with anyone better than former co-host Max Joseph, but, in real life, he's happily shacked up with wife and baby mama Laura Perlongo (who's appeared on the show several times). The couple has an interesting meet-cute story, with Us Weekly detailing how, initially, they connected on Instagram after Schulman messaged Perlongo and asked her to dinner. After a very promising first date, however, the two hit a roadblock. "I just got out of a thing, and I had been damaged by that, and I felt that maybe I was all messed up, and I wasn't ready," Schulman explained, admitting, "I screwed it up and then I had to win her back." The couple later welcomed daughter Cleo in 2016 and got married the following year.
Son Beau followed in 2019, with the couple admitting to Hollywood Life that readjusting to a family of four was tough. Schulman opined, "I think having a second kid, you're significantly better at handling a child … but your older child obviously is now requiring new attention and your resources are obviously split, so it does take more energy and time." Perlongo pointed to childcare and schooling as two major drains on their time and, obviously, their pockets, but evidently they handled it well, since, in 2021, the couple announced they were expecting a third baby (via People).
Nev Schulman and his wife bought, and sold, big in Brooklyn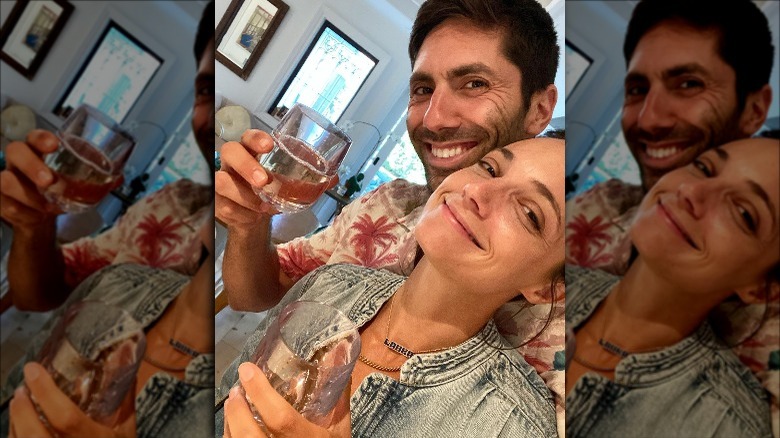 In 2019, Nev Schulman and wife Laura Perlongo opened the doors of their stunning Brooklyn, New York, home to Elle Décor. The "Catfish" lead explained, "We were willing to take our time in order to find the perfect place," with Perlongo adding that they wanted somewhere "with that signature New York City character." They knew this was the one, hiring Guy Reziciner of Solid NYC to handle the layout after he designed matcha café, Mamacha, of which Schulman is also a part-owner. Describing the vibe as "modern retro," the happy couple detailed the extensive renovations, which included gutting the kitchen to ensure not an inch of space was wasted.
In March 2020, the couple listed their Brooklyn property at $2.2 million, likely with plans to expand their family. According to Variety, the condo, originally purchased for just under $1.88 million, boasts city views, three bedrooms, two bathrooms, and "close to 1,300 square feet with 9.5-foot ceilings, pale hardwood floors and open exposures to the north, west and south."
Back in Los Angeles, where "Catfish: The TV Show" is filmed, Schulman has another house where he can crash, but he has admitted to feeling "lonely" while staying there without his family (via Elle Décor).
Nev Schulman learned that solving online crime pays well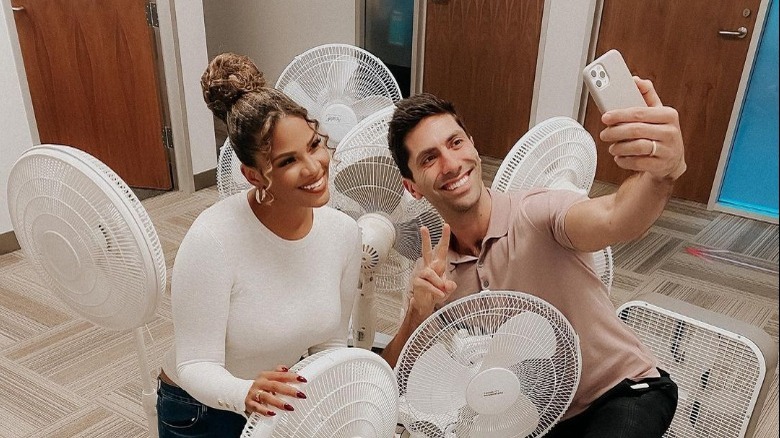 Considering "Catfish: The TV Show" has been on the air since 2012 and was commissioned off a hugely successful documentary in which Nev Schulman was the subject, it's safe to assume he's made the majority of his money from the show. Although the MTV host's salary isn't publicly known, it's definitely significant. Distractify reports that wildly differing speculations suggest hosts Schulman and Kamie Crawford earn anything from $100,000 per season to $100,000 per episode.
According to Cheat Sheet, it's more likely Schulman is earning that massive amount per season, since court documents revealed, for example, that disgraced "Teen Mom 2" star Jenelle Evans made around $400,000 back in 2018 from MTV. Since Schulman is on a comparable reality show, which continues to gain popularity the longer it's on the air, it's reasonable to assume he's making a similar salary, albeit less than Evans since her show has been around even longer.
The MTV star is in high demand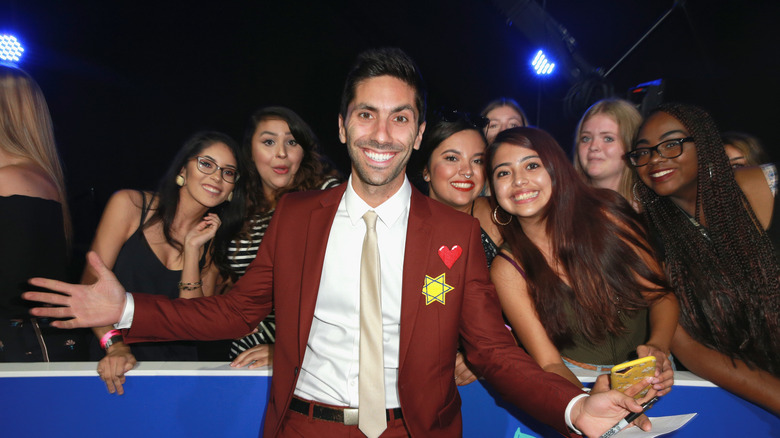 Aside from being one of the most recognizable faces on TV, Nev Schulman has plenty of other moneymakers going, too. According to his page on Speaker Booking Agency, the "Catfish" host commands a whopping fee of $50,000 to $100,000 for public appearances and speeches. Elsewhere, he hosts a Facebook Watch series with wife Laura Perlongo, in collaboration with ATTN, for which they presumably also earn a decent amount, although it's not public. Likewise, Schulman came in second on Season 29 of "Dancing with the Stars," telling Entertainment Tonight that taking part was a "hoot."
According to Parade, the starting salary for celebrities on "DWTS" is $125,000, which includes training for at least 20 hours per week. However, the longer a star sticks around, the more money they earn. Surviving until Weeks 3 and 4 nets an extra $10,000 per week, which increases to $15,000 in Week 5, $20,000 in Weeks 6 and 7, and $30,000 in Weeks 8 and 9. Making it to the final, as Schulman did, earns a whopping $50,000 extra for both the semi-finals and the finale. According to this, their total earnings could be as high as $360,000. 
Suffice to say, Schulman has more than made his mark.
Source: Read Full Article