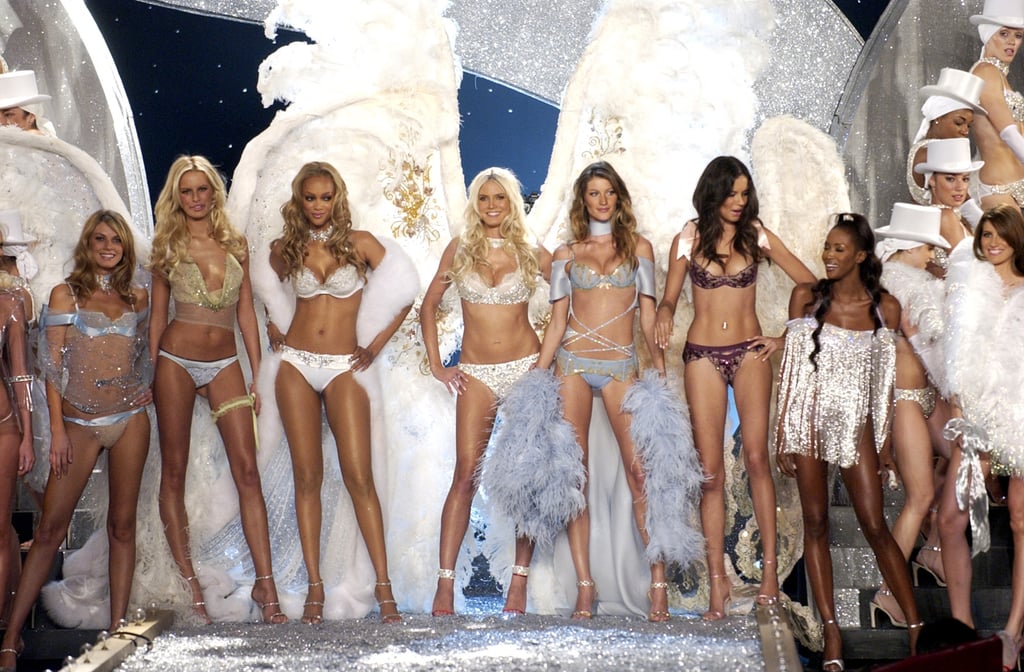 Here's What Victoria's Secret's Top Models Are Up to in 2022

After its inception in 1995, the yearly Victoria's Secret Fashion Show, in which models paraded down a catwalk in the brand's avant-garde lingerie, quickly transformed into one of the most highly anticipated events of the year. The annual runway spectacular — which included musical performances by the year's hottest acts, from Phil Collins and Destiny's Child to Bruno Mars and The Weeknd — was infamously discontinued in 2019 after the company found itself in a slew of controversies. Now, Hulu's three-part docuseries "Victoria's Secret: Angels and Demons" digs deep into the rise and eventual fall from grace of the legendary lingerie behemoth due to its decidedly consistent lack of diversity, its promotion of unattainable beauty standards, and CEO Les Wexner's sketchy ties to Jeffrey Epstein.
Despite its many, many pitfalls, the Victoria's Secret Fashion Show (VSFS) put lots of models on the map. Some models walked shows here and there, but others signed contracts with the brand, making them official Victoria's Secret "Angels." Many VS models have gone on to become some of the biggest names in fashion.
As viewers watch Victoria's Secret's decade-spanning history unfold on Hulu, you may be wondering how the top former VS models feel about the brand in 2022. While most have stayed mum on the brand's many controversies, others have stood up and acknowledged that it was, indeed, time for a reckoning. But some have even come out in defense of the show. Here, we take a look back at all the high-profile models who frequented the runway through the years and explore where they are now and what, if anything, they have to say about Victoria's Secret's legacy.
Source: Read Full Article