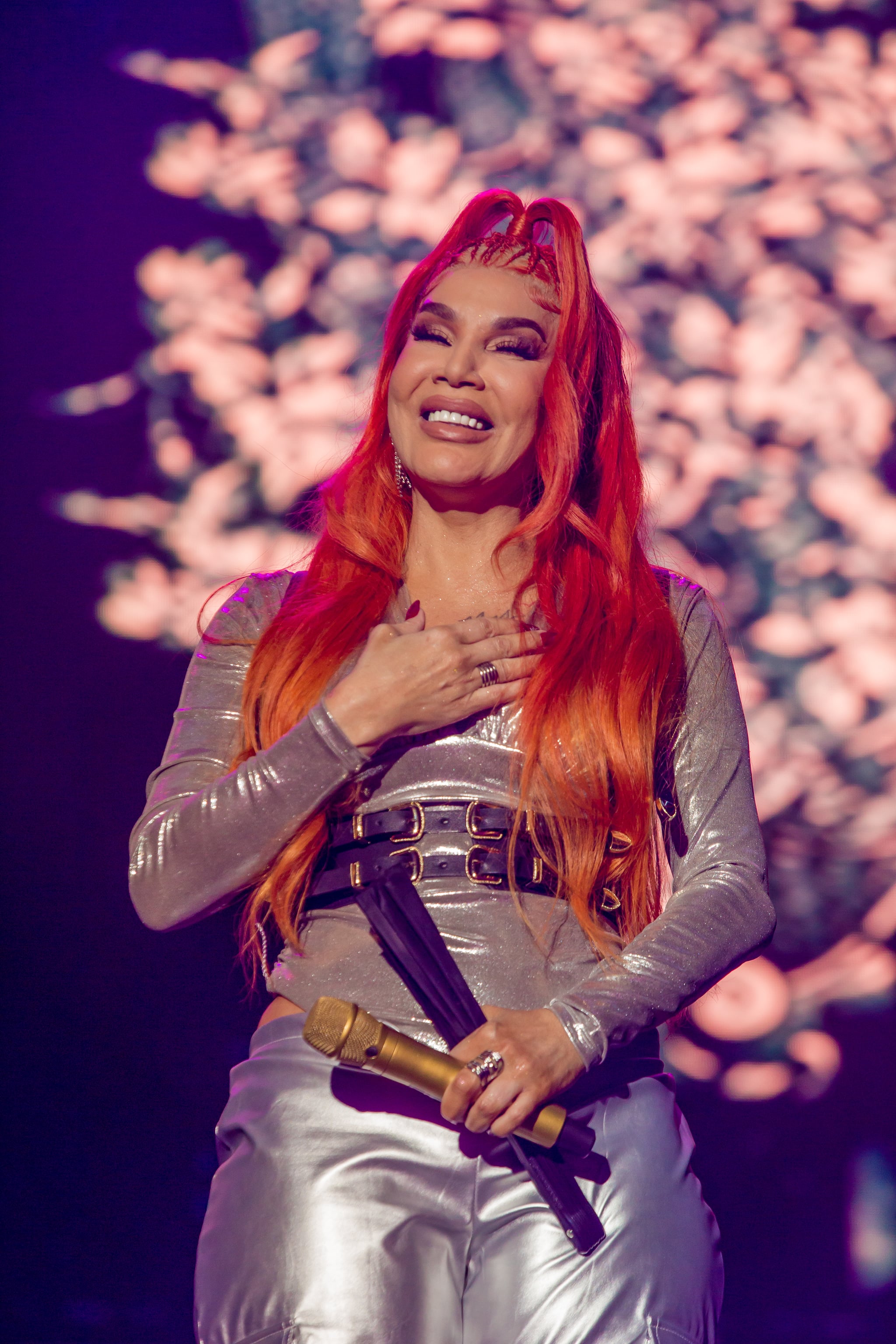 The 35th edition of Premio Lo Nuestro, the longest-running Spanish-language Latin music awards show in TV history, will be airing live from Miami-Dade Arena on Thursday, Feb. 23 at 7 p.m. ET. Univision announced on Monday the complete list of nominations which includes Colombian pop star Sebastían Yatra, who is leading with 10 nominations closely followed by Bad Bunny, Camilo, Becky G, and Grupo Firme, who each scored nine nods. Maluma, Daddy Yankee, and Ozuna have received eight nominations and Rauw Alejandro, Rosalía, Carin León, Karol G, Carlos Vives, and J Balvin have garnered seven.
But aside from the nominees, we can also look forward to seeing a musical legend being honored that evening. Univision confirmed with POPSUGAR that Ivy Queen will be receiving the Premio Lo Nuestro Legado Musical Al Genero Urbano award this year. The reggaetonera is being recognized for her contributions to the genre and being one of the first women to conquer the world of urbano music. Univision confirms that Premio Lo Nuestro will be showcasing a musical presentation that will take a tour of Ivy's greatest hits along with performances of her music by other great guest artists. It's about time La Caballota receives her flowers!
"Being able to impact with my lyrics first of all, that is the influence that has brought me the most satisfaction because it reaches the heart and no one can take it from there," Ivy tells POPSUGAR via an email interview. "At the same time knowing how to keep my essence intact, which has been a very personal cultivation. I understand that I can influence in a real and true way."
Ivy is a Premio Lo Nuestro veteran. In 2008, she received the Premio Lo Nuestro award for Urban Album of the Year for her 2007 album "Sentimiento." She was the first and is still the only female artist to win that award.
Source: Read Full Article