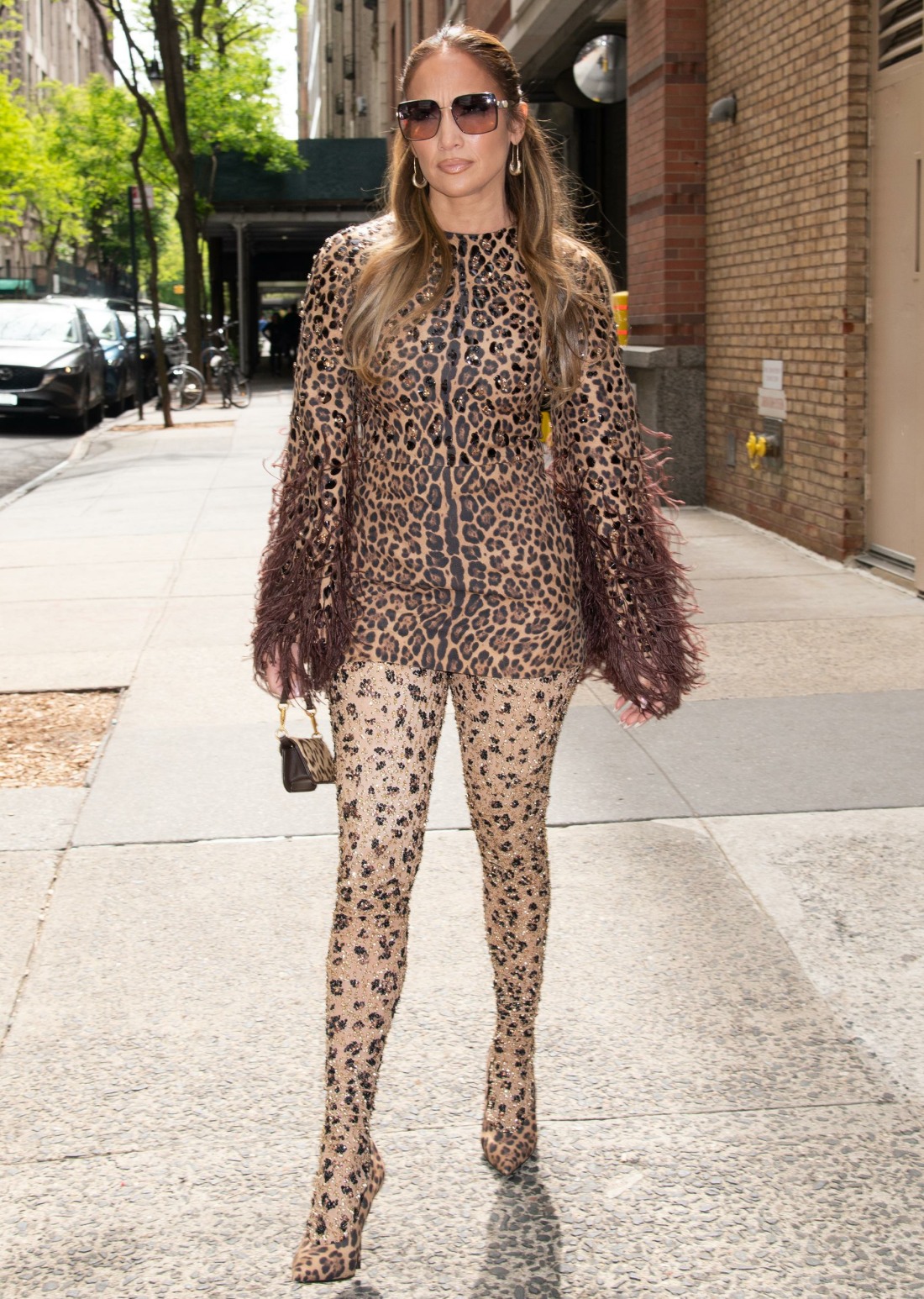 Jennifer Lopez went solo to the Met Gala, and then she stayed in New York to make some appearances and do some events this week. These photos are of J.Lo on Wednesday, going in and out of the Live With Kelly and Mark show. Her ensemble is Valentino – a minidress and tights, leopard-print and feathers. Her body is crazy, but the style… well, I love an animal-print, but this is a tad too much for me. But it suits her. The part that kills me is the itsy-bitsy mini-purse is leopard-print too! LOL. J.Lo also went to the Today Show and she chatted about what Ben Affleck is like as a stepfather:
Jennifer Lopez has nothing but good things to say about husband Ben Affleck taking on the role of stepdad to her two kids. While speaking to Hoda Kotb on Today, the multi-hyphenate, 53, raved about the AIR star, saying, "Well, he's a wonderful, wonderful father. And a father figure to [Max and Emme] as well, because he has his own three beautiful children, and then there's us."

"He's fantastic. He really steps up to the challenge of what that is and what that means," she continued of Affleck, 50. "And they love him. They love him. And they appreciate him, and so do I."

The actress also spoke to Kotb about parenting her teenagers and watching them grow up in a "different way" than she did.

"They're becoming adults. They're challenging everything in life. And these kids have so much information — so much more than we had — so they're thinking and talking about life in a different way than I did when I was 15 or 16 years old," the singer explained. After Kotb stated that she and Lopez "followed the rules" growing up, Lopez agreed, adding, "Yes! And they don't! They're challenging and looking at everything, which is great for our world. I feel like they're going to change the world, quite honestly. And make it so much better than we did."
[From People]
From the very start of the Bennifer revival, it seemed like J.Lo made it a priority, to have her kids around Ben from the start. From the looks of things, Emme and Ben get along really well. I think Max is just quieter and less comfortable in the public eye, so we just don't see him that much. But I buy that Ben is fully bonded with Emme and Max. It's probably a different story with J.Lo's relationships with her stepkids, but Seraphina seems tight with Emme, so maybe their "Brady Bunch" blended family is doing okay.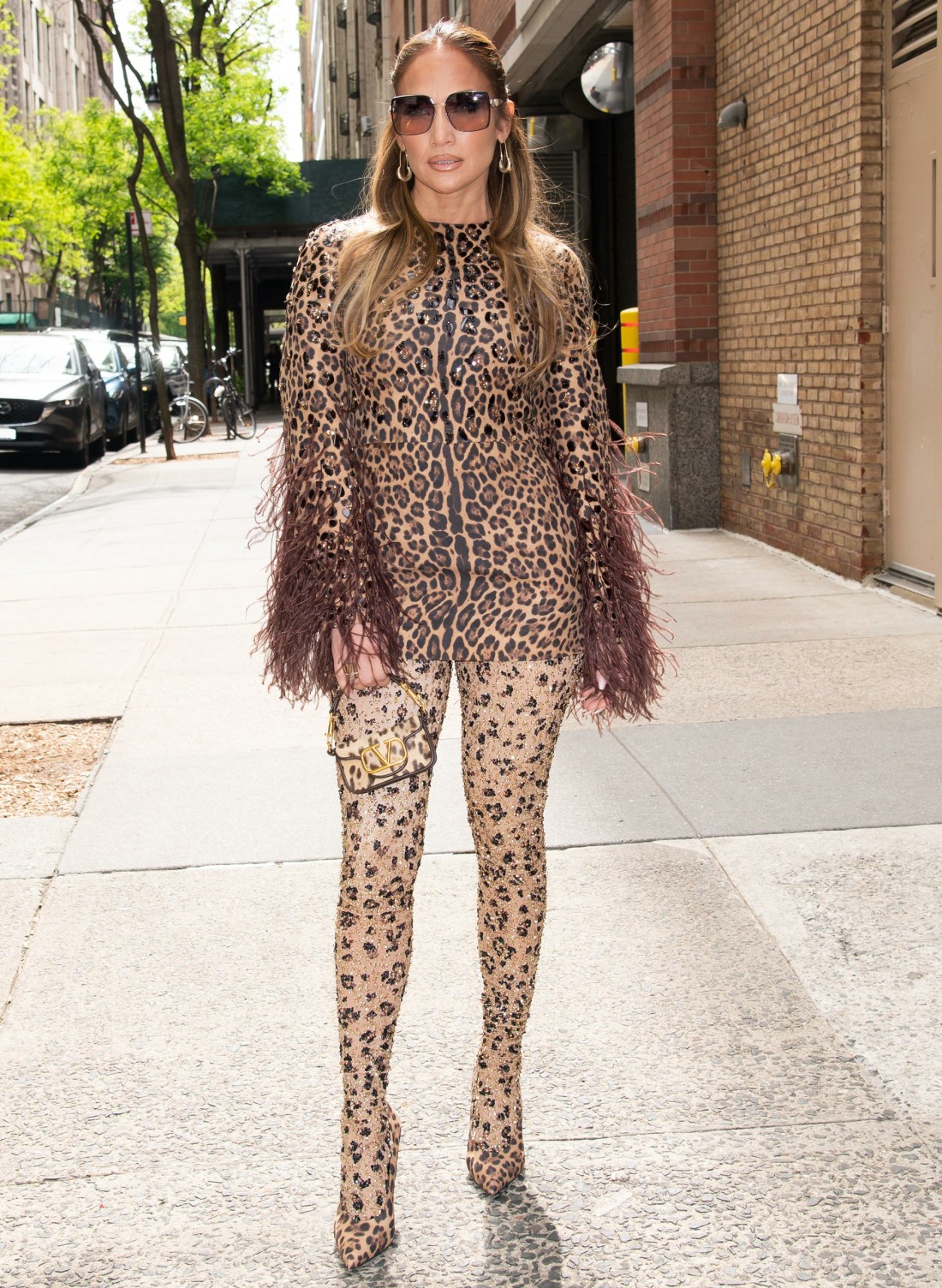 Photos courtesy of Backgrid, Cover Images.
Source: Read Full Article