Matthew McConaughey and Hugh Grant have a lot in common. Both actors have careers that have spanned decades, both stars have won multiple awards, and both are men who have settled into fatherhood. However, McConaughey and Grant could eventually have even more in common, if the two become stepbrothers. In 2020, the two stars joked about how they had set their parents up on a date—and that wasn't the first time that McConaughey and Grant have tried to get their elderly parents to forge a love connection. 
When did Matthew McConaughey and Hugh Grant set their parents up on a date?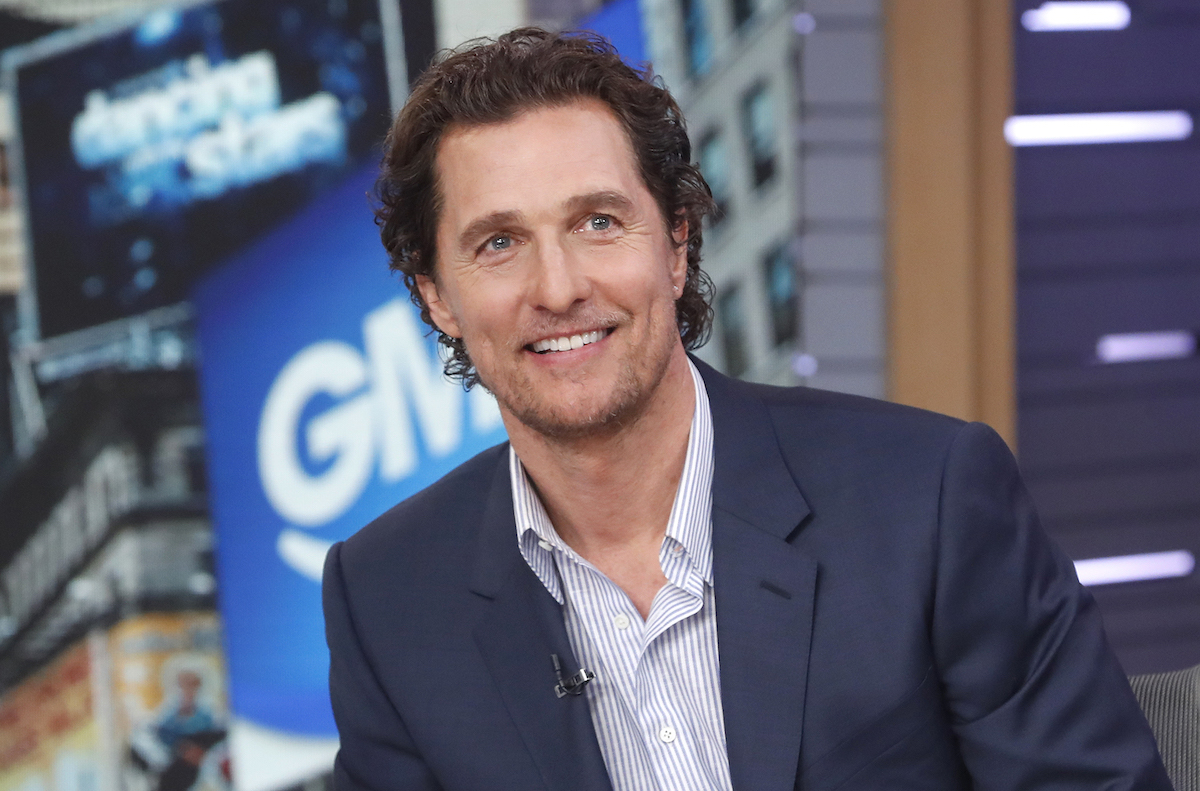 Although McConaughey has not provided an update on the date between his mother and Grant's father, much of the actor's life over the years has been lived in the public eye. McConaughey was born and raised in Texas, alongside two brothers. His parents had a tumultuous yet passionate union, marrying each other three times and divorcing twice. The actor has opened up many times over the years about his parents' relationship, noting that the two were "violent" at times.
McConaughey's father died of a heart attack in 1992. Ahead of the release of his memoir, McConaughey talked about the moment that he learned his father had died. According to Daily Mail, McConaughey said "I couldn't believe it. He was my dad. Nobody or nothing could kill him. Except mom…He'd always told me and my brothers, 'Boys, when I go, I'm gonna be makin' love to your mother.' And that's what happened. He had a heart attack when he climaxed."
Hugh Grant's father is a widower of several decades
Grant has long been a top star of romantic comedies and dramas. Known for his easy charm and versatility, Grant was born and raised in London, guided by his parents, Fynvola Susan MacLean Grant and Captain James Murray Grant. Hugh Grant's father, an accomplished military man, has also worked as a businessman, running a carpet firm and even painting watercolors for a number of years. 
Grant's mother worked as a schoolteacher. Her artistic bent helped to encourage him to pursue his dreams of being an actor. Sadly, Fynvola Grant died in 2001, after being diagnosed with pancreatic cancer. While no details are available on whether James Grant has dated at all in the years following his wife's death, it's certain that he and McConaughey's mother would have a lot to talk about on their date, considering both are parents to world-renowned superstars.
Source: Read Full Article