It's almost Remembrance Day in England, which is a day when the country honors members of their armed forces who have died in the line of duty. It's also a time when the royal family attends multiple ceremonies to show their support, and this morning all of your fave royals were at a Remembrance Day service in London.
Queen Elizabeth, Kate Middleton, Meghan Markle, and Duchess Camilla watched the event from balconies, but Meghan wasn't placed next to Kate or the Queen—she was all the way on another balcony!
Here's the Queen, Kate and Camilla: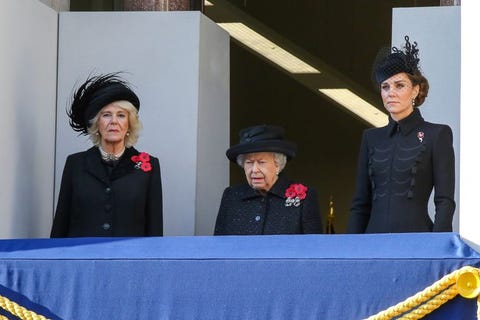 And here's Meghan on a different balcony with Prince Edward's wife Sophie, Countess of Wessex, and Princess Anne's husband Sir Timothy Laurence: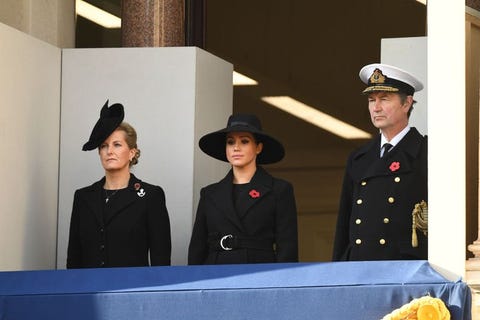 But lest you think that the placement is a reflection on any royal drama, the reason for Meg being placed away from Kate had nothing to do with the tension between their husbands Prince Harry and Prince William. In fact, as ~true~ Meghan fans might recall, Meg and Kate were also placed on different balconies last year.
According to People, the reason for Meghan being separated from Kate and the Queen has to do with space and pecking order. The balconies are reportedly only big enough to hold three people, and since Meghan is below Kate and Camilla in terms of rank (their husbands are higher up in the line of succession), she simply didn't make the cut for their balcony.
In conclusion: No royal shade to see here, folks!

Source: Read Full Article