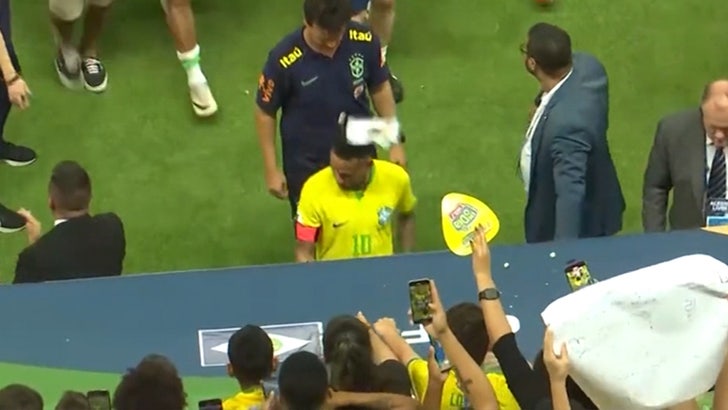 Soccer superstar Neymar nearly got into a fight with fans after his game Thursday night … and it's all 'cause one of them drilled him in the head with a bag of popcorn.
The wild moment happened following Brazil's 1-1 draw with Venezuela at Arena Pantanal in a 2026 World Cup qualifier.
As Neymar was leaving the pitch a bit disappointed — Brazil and its fans had anticipated a win — a white bag full of the salty snack came flying from the stands … and knocked him right in the noggin.
While it, of course, didn't do any physical damage to the 31-year-old athlete … he was livid nonetheless, and appeared to try to go after the person who hurled it at his face.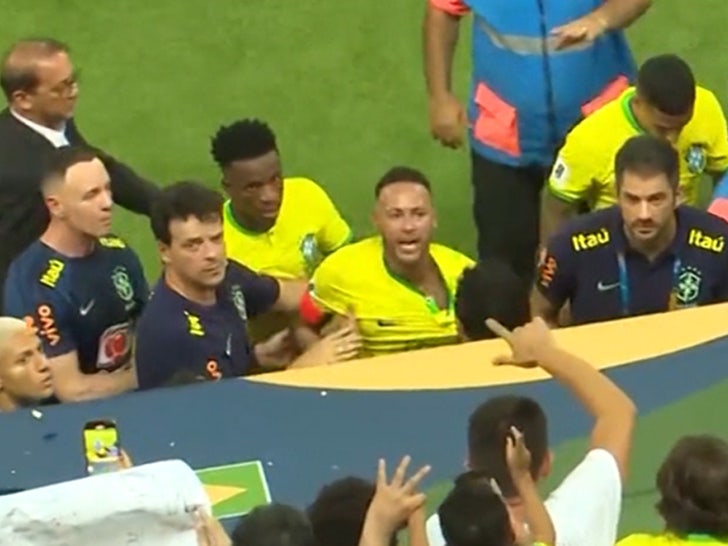 Fortunately, Neymar's teammates held him back … and pulled him into the locker room before things could escalate any further.
Afterward, Brazil's coach, Fernando Diniz, blasted the fan for the act.
"I completely disapprove," Diniz said. "Cursing and booing is fine. Throwing a bag of popcorn doesn't do anything for anyone."
"It's disrespectful towards those who came to play and tried to do the best they could."
Neymar — who had posted on his social media pages before the game appearing to be very excited about the match — has not yet addressed the issue publicly.
Source: Read Full Article