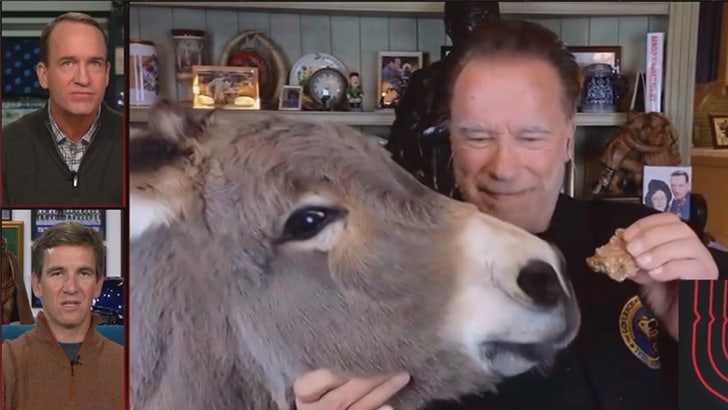 Peyton Manning must've missed a production meeting … 'cause the Hall of Famer looked absolutely shocked beyond belief when Arnold Schwarzenegger fed his pet donkey, Lulu, in front of millions during MNF, and the legendary signal caller's reaction was priceless!
The awkward moment went down during Peyton and brother Eli Manning's 'Manningcast' show on ESPN during the NY Jets vs. L.A. Chargers game Monday night.
As always, the famous football bros brought A-list guests to the show … this time bringing on the one and only Arnold. But, the legendary action movie star wasn't alone.
And, it was Schwarzenegger's special guest that threw Peyton for a loop.
"Oh yes," Schwarzenegger calmly told Lulu as he fed her. The look on Peyton's face was hilarious!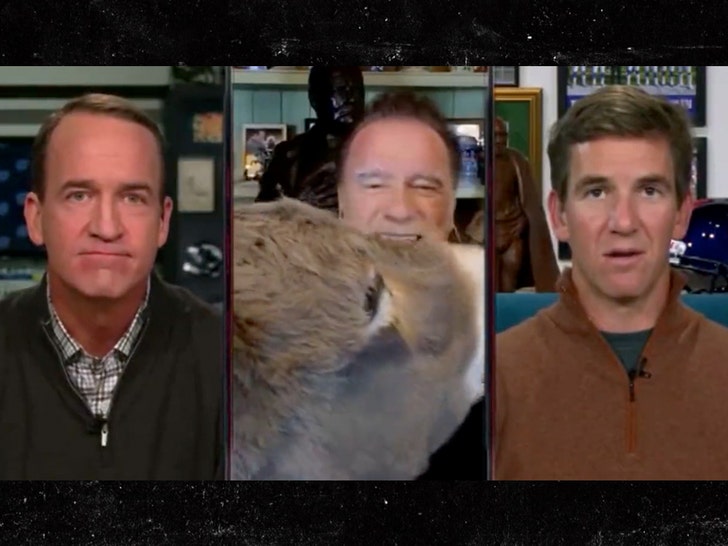 Eli tried to alleviate some of the awkwardness … by taking a shot at his older brother.
"What is that?!" Eli asked. "That donkey looks like you eating Peyton."
Of course, the 76-year-old actor, bodybuilder, and politician's love for animals is widely known .. and outside of his donkey, Arnold has a pet pony, pig, and some dogs.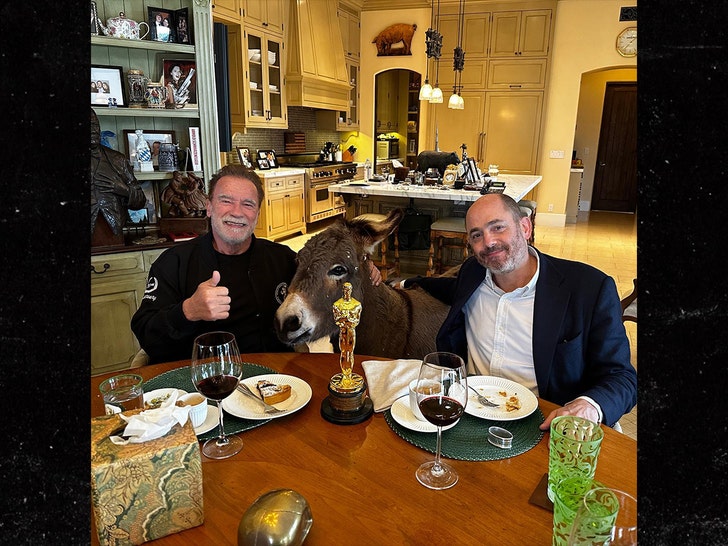 Schwarzenegger recently explained how he got the donkey … he and his GF felt their pony Whiskey needed a bestie, so he got Lulu.
"They were hanging out together, loving each other," Schwarzenegger told HOLA!. "She needed a companion. Look at them, they're getting along!"
Let's hope Arnold brings Lulu and Whiskey on Manningcast next time!
Source: Read Full Article