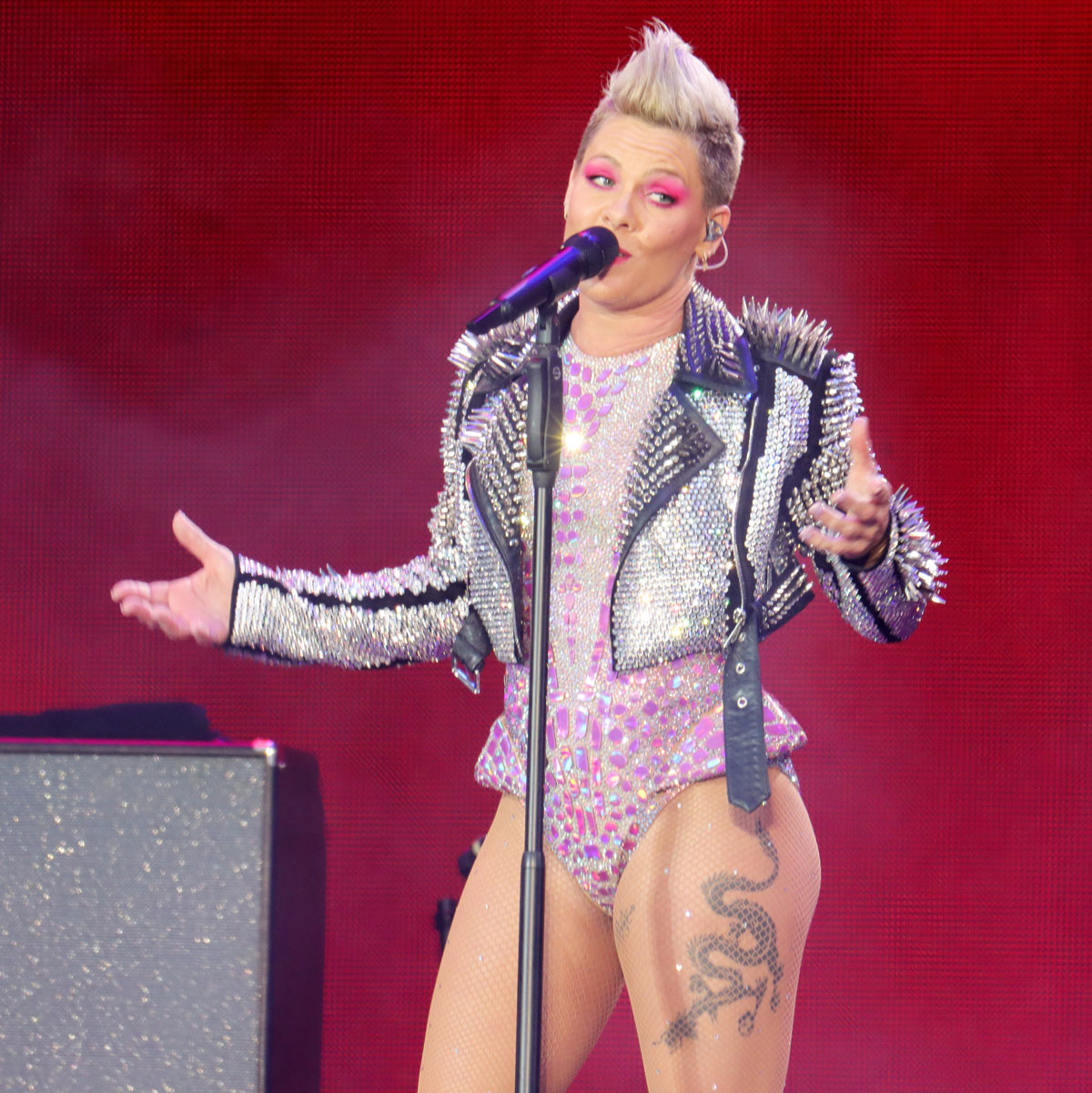 It just barely over a week since Bebe Rexha was pelted with a cell phone while performing and we already have another incident. At Pink's performance in London last weekend someone threw a bag of her mother's cremated remains to the stage. I guess you could say, if for some reason you wanted to be charitable about this, that it's a less violent assault, but good grief it is infinitely more weird.
Cover her in sunshine–not your mom's ashes.

Pink was left gobsmacked after a concertgoer tossed a bag of their mother's ashes on stage during her headlining set at the British Summer Time festival in London over the weekend.

"Is this your mom?" Pink, 43, asked as she picked up a plastic bag holding the cremated remains in a witness' video posted to Twitter on Monday.

With a shocked expression on her face, Pink then admitted, "I don't know how I feel about this," before staggering to her feet and placing the ashes on the edge of the stage.

The pop star could also be seen shaking her hands, as if trying to clean them, behind a speaker before continuing to sing her song "Just Like a Pill" while still looking astounded.

"Someone gave their Mothers ashes to Pink. I need yall to have boundaries like girl what?!" the witness captioned the video.

Another Twitter user claimed to know the reason behind the ashes being tossed and alleged, "OK so my friends were stood [sic] near this lady and back story is… her mum couldn't get out much as she was so ill when alive so this lady takes her ashes places.

"So she get out now it's not everyone's cup of tea but if it gives this woman comfort then that's up to her. Not for me tho."

Several other netizens replied to the clip to share their thoughts on the surprising incident.

"She handled it well cause I'd definitely be mad that someone handed me their mom's ashes," one person wrote, adding, "I understand why some celebrities are standoffish now."

"This is just crazy," a second person wrote.

"I'm so sorry, I lost it when she was signing 'can't stay on your life support' while putting the ashes down," a fan joked, quoting Pink's song she was singing at the time.
[From Page Six]
The video is on Twitter and though it's quick you can absolutely see a flash of "WTF!" on Pink's face. Because… WTF?! Pink was a pro and pretty much acknowledged the insanity and quickly moved on, but like many of you commented last week with Bebe, these women performing up there for your pleasure shouldn't have to deal with this crap. I find Pink to be a candid and reflective punk, so I look forward to her thoughts on this incident in the future, if and when she's ready.
As for the so-called fan, the info we have now is hearsay, so take that with a grain of salt, but if the account is true, that her mum couldn't get out much as she was so ill when alive so this lady takes her ashes places again, like with the nuts reasoning from Bebe's assailant, it's an explanation but not an excuse. It also doesn't justify in any way throwing the bag on the stage. Wasn't taking the ashes to the concert itself enough? Did her mother specifically ask to be hurled at Pink, or was the daughter allowed to determine the artist? Was that bag the last of her mother's remains? I hope not.
— Andrew (@AsAndrewSpeaks) June 26, 2023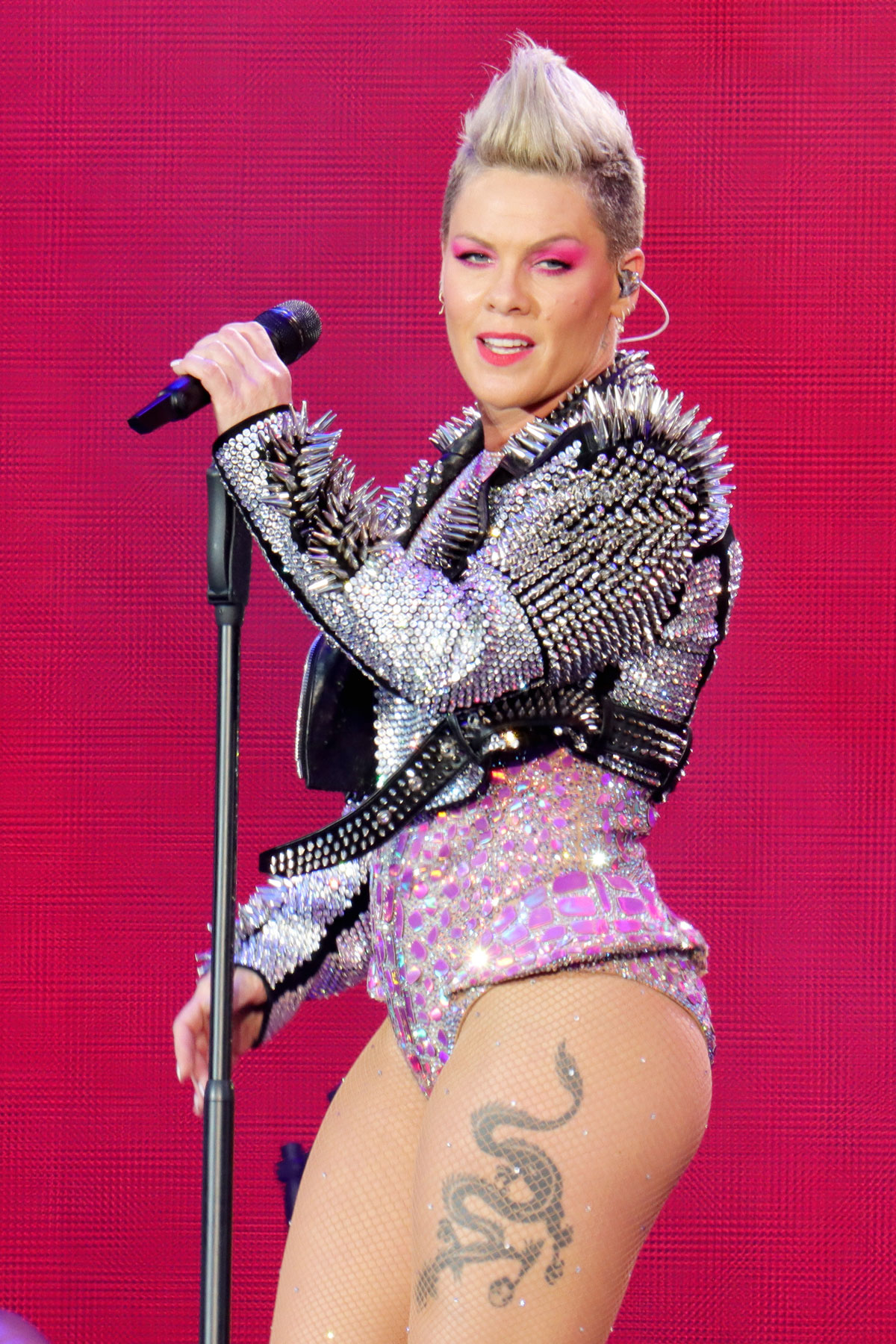 https://www.instagram.com/p/Ct8qHafMG9N/
Photos credit: Mark Cavill / Bang Showbiz / Avalon
Source: Read Full Article