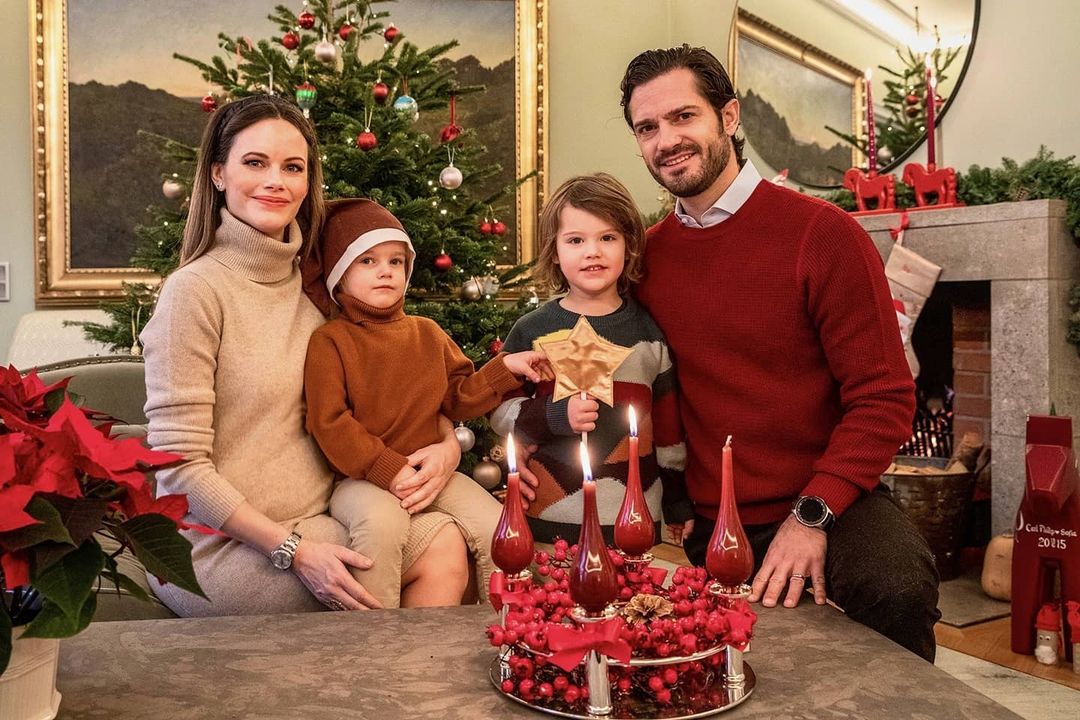 Prince Carl-Philip of Sweden was born in 1979, did you realize that? I just assumed he was Prince William's age or younger this whole time, but no. Carl-Philip is 41, and he'll be 42 in May (William will be 39 in June). Carl-Philip's wife, Princess Sofia, is 36. Same age as Prince Harry. Anyway, the Swedish royals are pretty fertile and happy to make lots of Swedish babies. Carl-Philip's sister Madeleine had three kids in four years. Carl-Philip and Sofia had two boys very quickly – Prince Alexander, born in 2016, and Prince Gabriel, born in 2017.
Carl-Philip and Sofia spent a few years being parents to two boys and perhaps they decided to try for the girl, or maybe they just wanted three kids like Madeleine. Sofia got pregnant during the pandemic – while she was volunteering at a hospital too! – and during her pregnancy, they both tested positive for the coronavirus, but they reportedly never got majorly ill with the virus. And now they've welcomed a healthy baby boy. Three boys in five years! Crazy.
Princess Sofia and Prince Carl Philip of Sweden are officially parents of three boys! The son of King Carl XVI Gustaf and his wife welcomed their third child, a baby boy, on Friday at Danderyd Hospital in Stockholm. That makes their sons, 4-year-old Prince Alexander and 3-year-old Prince Gabriel, big brothers!

"We are so happy and grateful to be able to welcome our third son to our family. Princess Sofia and I, and his two big brothers, have all been longing for this day. And now we are looking forward to getting to know this new little member of our family," said Prince Carl Philip in a statement. A name for the baby boy has not yet been announced.

The new baby is seventh in line to the Swedish throne and the eighth grandchild for King Carl XVI Gustaf and Queen Silvia. King Carl XVI Gustaf, announced in October 2019 that he decided to strip the HRH titles from children of Prince Carl Philip and Princess Sofia as well as his daughter Princess Madeleine and Chris O'Neill. Prince Carl Philip and Princess Sofia's third child is the family's first new addition since the rule went into effect. The baby won't have a HRH title like brothers Prince Alexander and Prince Gabriel did when they were born. The baby will have the title of Prince, but the title is personal and any future spouses or children will not have a right to titles.
[From People]
My understanding is that Carl-Philip and Sofia's boys will all have prince titles and likely ducal titles at some point, but they won't have an "HRH" title and they won't be treated like heirs to the throne in any way. Only Princess Victoria's two kids are HRHs and treated like heirs (which they are). It also seems to me like this probably would have been a better solution for the House of Windsor, you know? Some kind of arrangement like this, where Harry and Meghan's children were still given titles and treated like they were, you know, part of the royal family, while still delineating that they were not in the immediate line of succession.
I can't wait to hear the name too – I like the names Alexander and Gabriel, and I would imagine the third boy's name will be along the same lines. I wonder if Carl-Philip and Sofia are done with three or if they'll try again, maybe for a girl. Update: they announced the name this morning. The third boy is named Prince Julian Herbert Folke. Okay… I'm not crazy about that name, but whatever. Clearly, they were running out of boy names!
Here are some photos of C-P and Sofia leaving the hospital with their new baby! I love how relaxed she looks. A baby reveal (not really) where the royal woman is just wearing normal clothes and a mask. It's pretty great.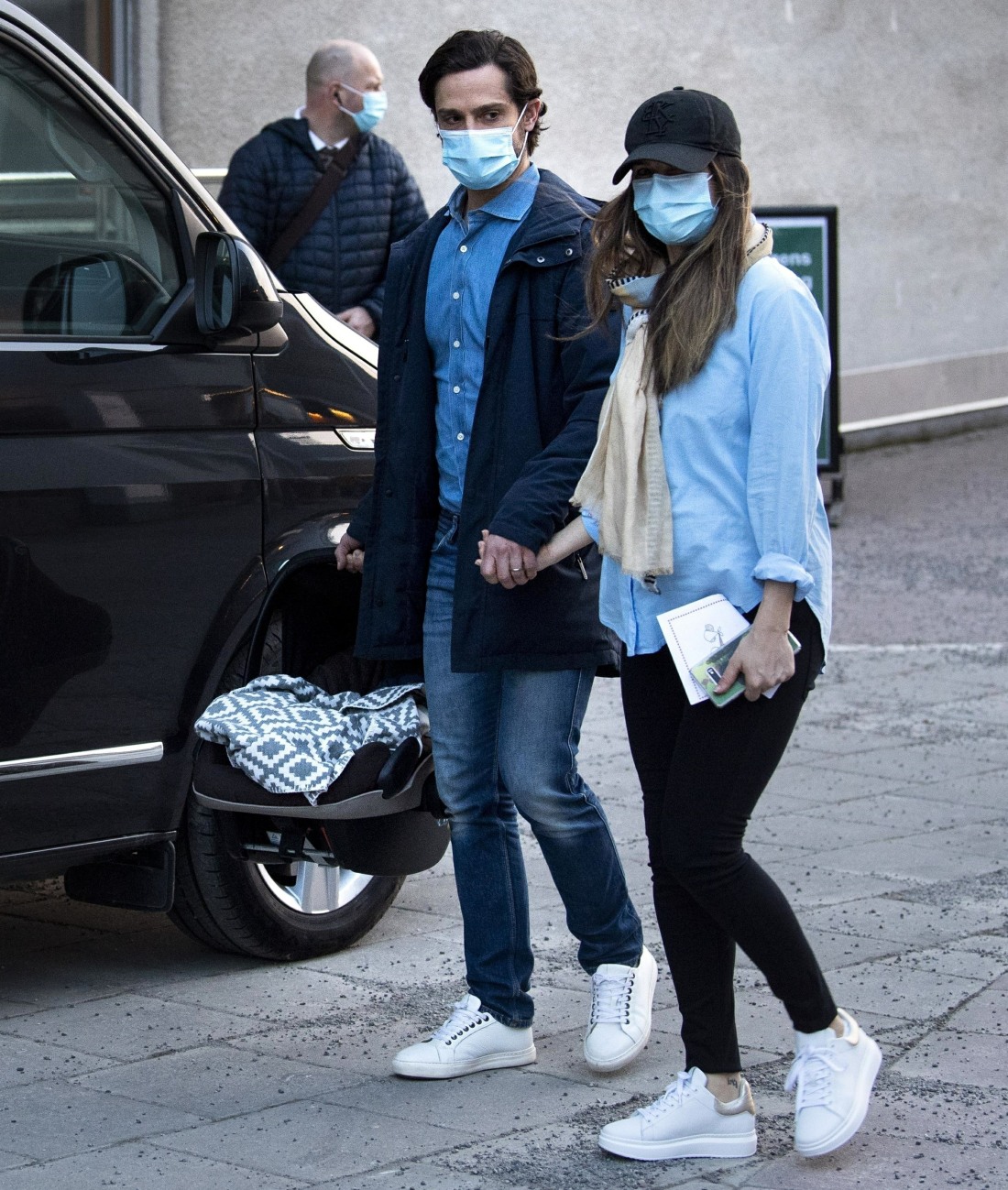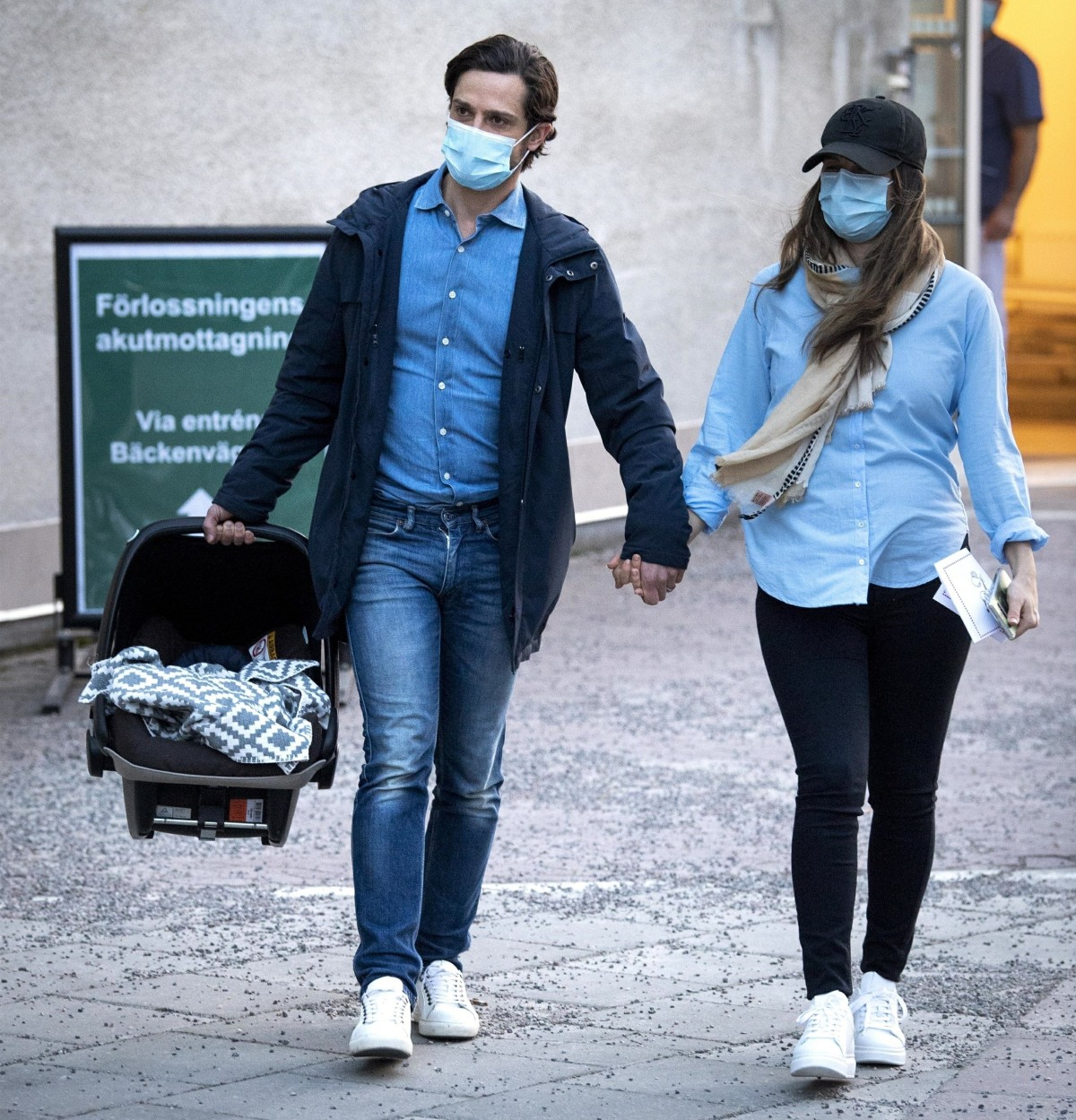 Photos courtesy of Instagram, Avalon Red and Backgrid.
Source: Read Full Article