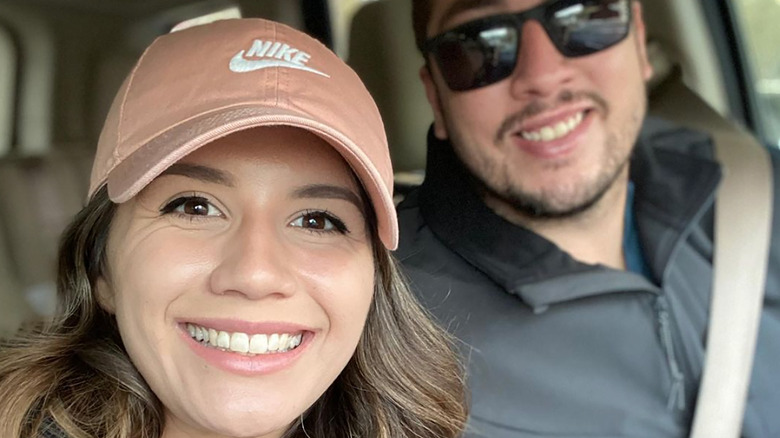 Justina Gonzalez/Instagram
By Rachel Chapman/Aug. 25, 2021 1:19 pm EDT
TLC's "I Love a Mama's Boy" is returning Aug. 29, 2021, at 10 p.m. for its second season. If you watched the first season of the reality show, you know that the series follows couples who deal with overbearing mothers, according to E! Online. This time around, new couples will be joining some returning cast members, like Matt and Kim, who are struggling to plan their wedding with Matt's mom always around. Stephanie and Mike along with Emily and Shekeb and their mothers will also be back. 
The only couple not to return is Jason and Justina, who were also struggling to plan their marriage with Jason's mom, Annette, always getting in the way. According to Distractify, when Jason and Justina first appeared on the show, they had been together for five years. They even share a daughter, Taylor, together. If it weren't for Annette, these two would be in marital bliss, but, at the end of the first season, things weren't looking good. Justina finally confronted Annette about wanting to have a country wedding, but, according to Celebrity Laundry, Annette was not having it. She still insisted that the two get married in Las Vegas. 
So, where are Jason and Justina today? Keep reading to find out.
Justina and Jason are still together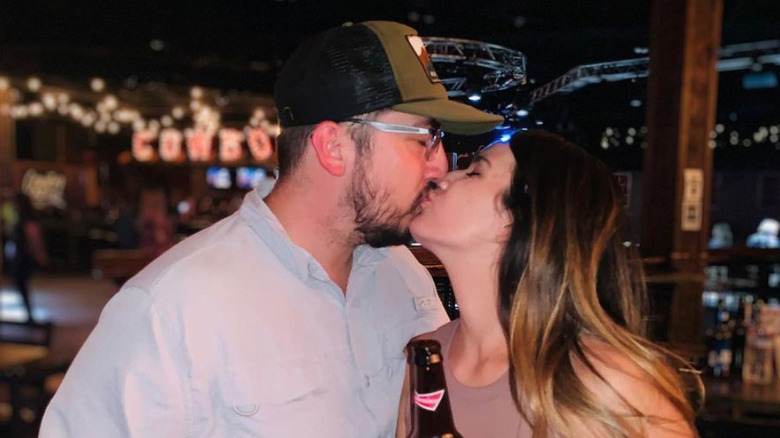 Jason and Justina have yet to say "I do," but they are still engaged. According to The Sun, they're in the wedding planning phase. Also, Justina's Instagram bio still says, "fiancé to @jasonmcclay." Since the show ended, Justina has posted a few happy pictures of the couple together. The most recent one is a photo of Jason and Justina kissing in a bar with a heart emoji as the caption (via Instagram).
On Jason's Instagram, though, his most recent photo is one for his mother's birthday. Back in November, Jason also posted a promo video for "I Love a Mama's Boy" with a clip of him and his mother on a date together (via Instagram). One fan of the series commented, saying, "Your mother is literally doing all she can to ruin your wife's experience on her wedding day. It's so clear how vindictive and manipulative she is and I feel really bad for your wife." 
If you watch the series, it does seem like Jason's mom is sabotaging Justina's big day. In one episode, Annette insisted that Jason wear a red tux for the wedding, which Justina absolutely hated (via PopCulture). When Jason told her he couldn't wear the red suit, his mother said, "That's not very fair. But she gets to wear whatever she wants." Hopefully, Annette is not intentionally sabotaging Justina and Jason's big day, and these two can finally have their happily ever after.  
Source: Read Full Article