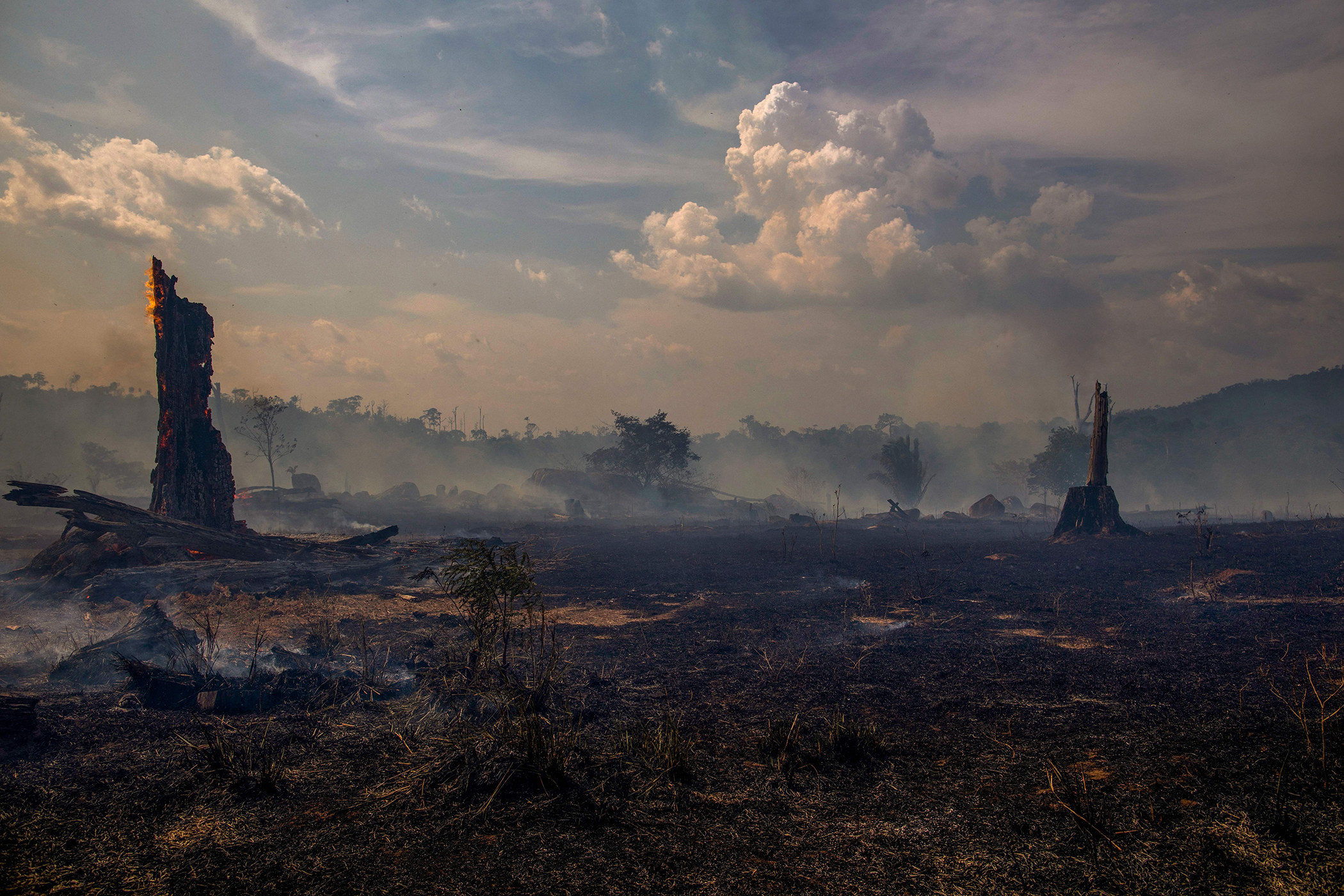 An area of forest in Altamira, Brazil, is left in ashes following widespread fires, Aug. 27.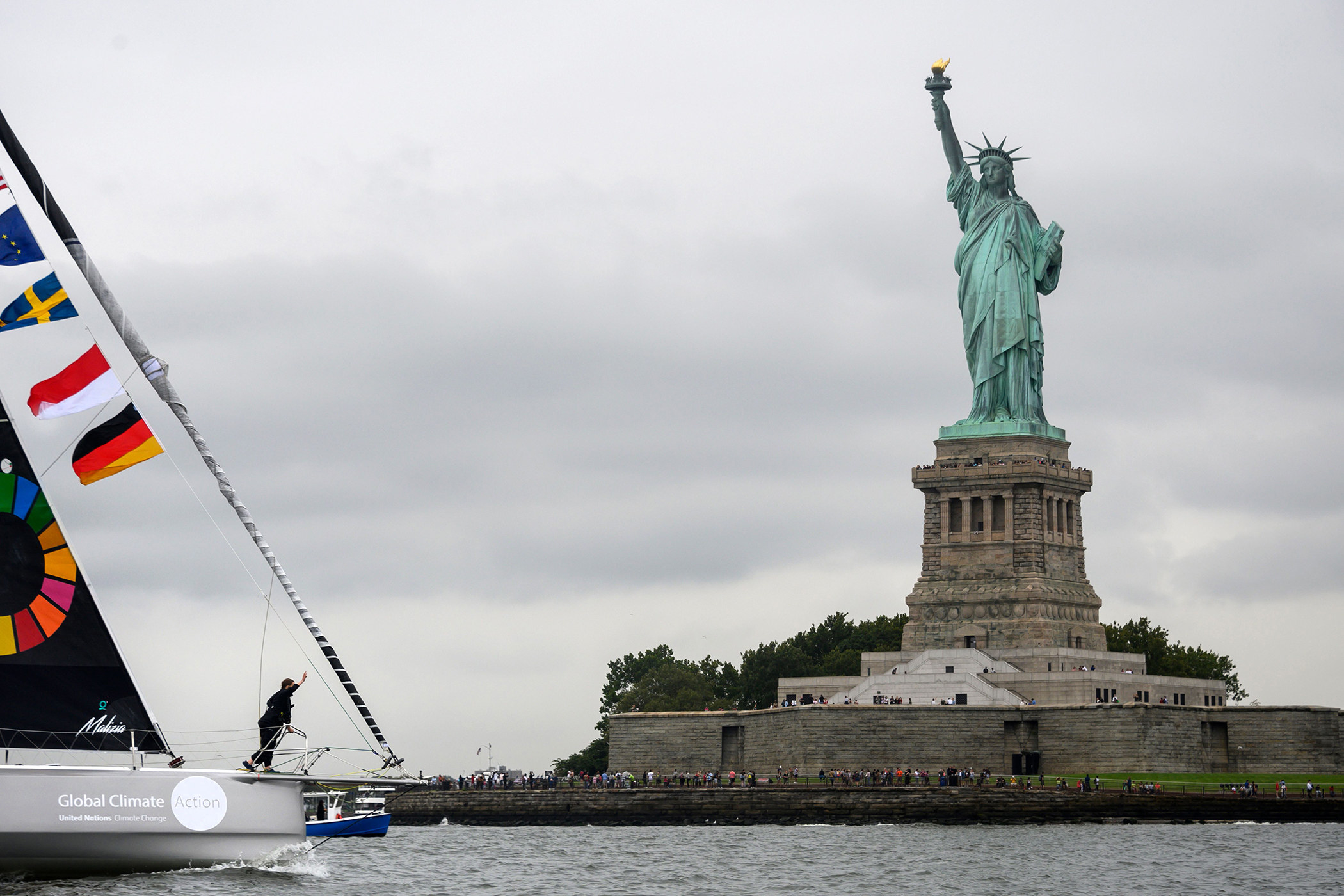 Swedish climate activist Greta Thunberg, 16, arrives in New York City after a 15-day journey crossing the Atlantic in the Malizia II, a zero-carbon yacht, Aug. 28.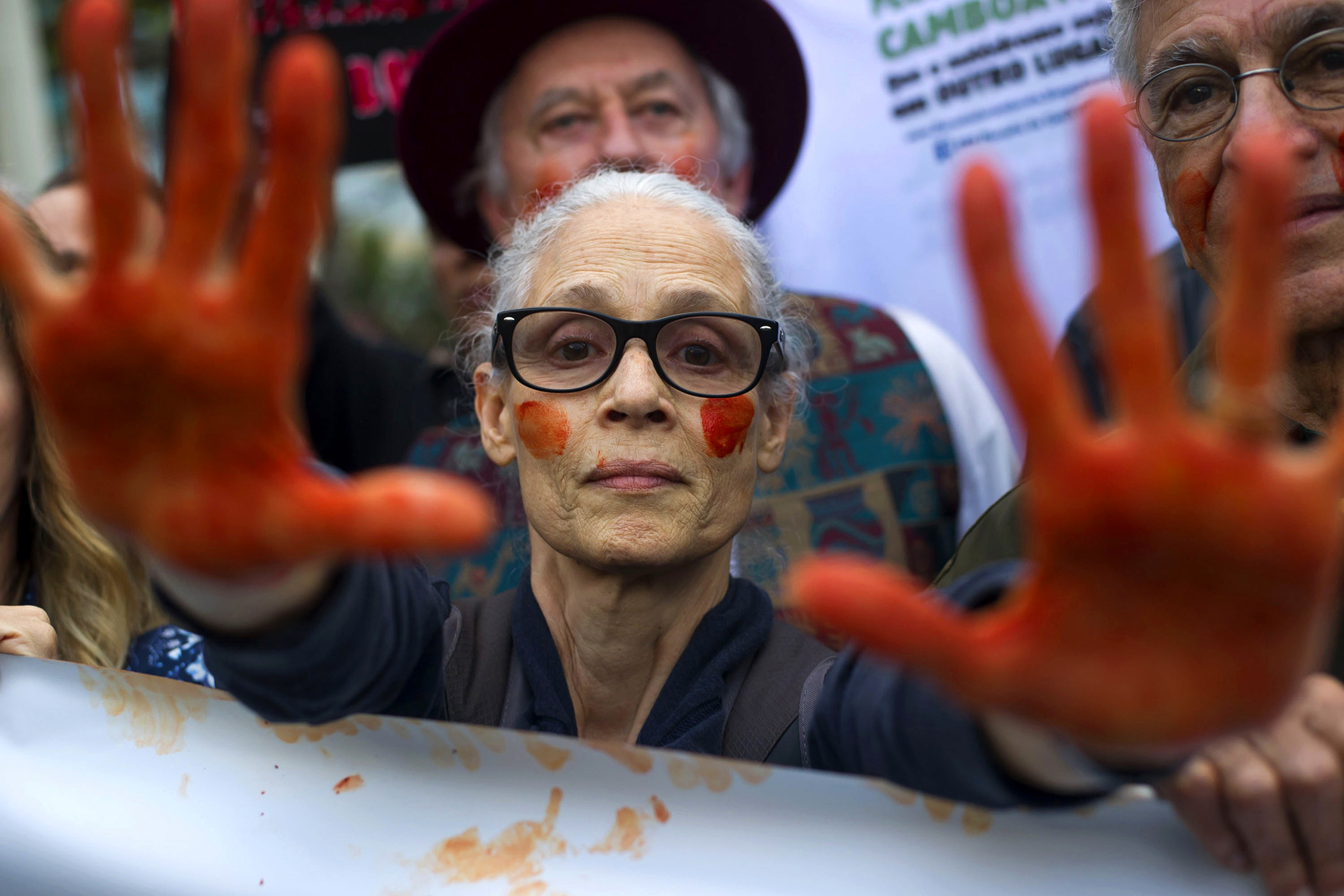 Brazilian actress Sonia Braga shows her hands painted red, representing blood, during a protest in defense of the Amazon as fires burn in that region, in Rio de Janeiro, Brazil, Aug, 25.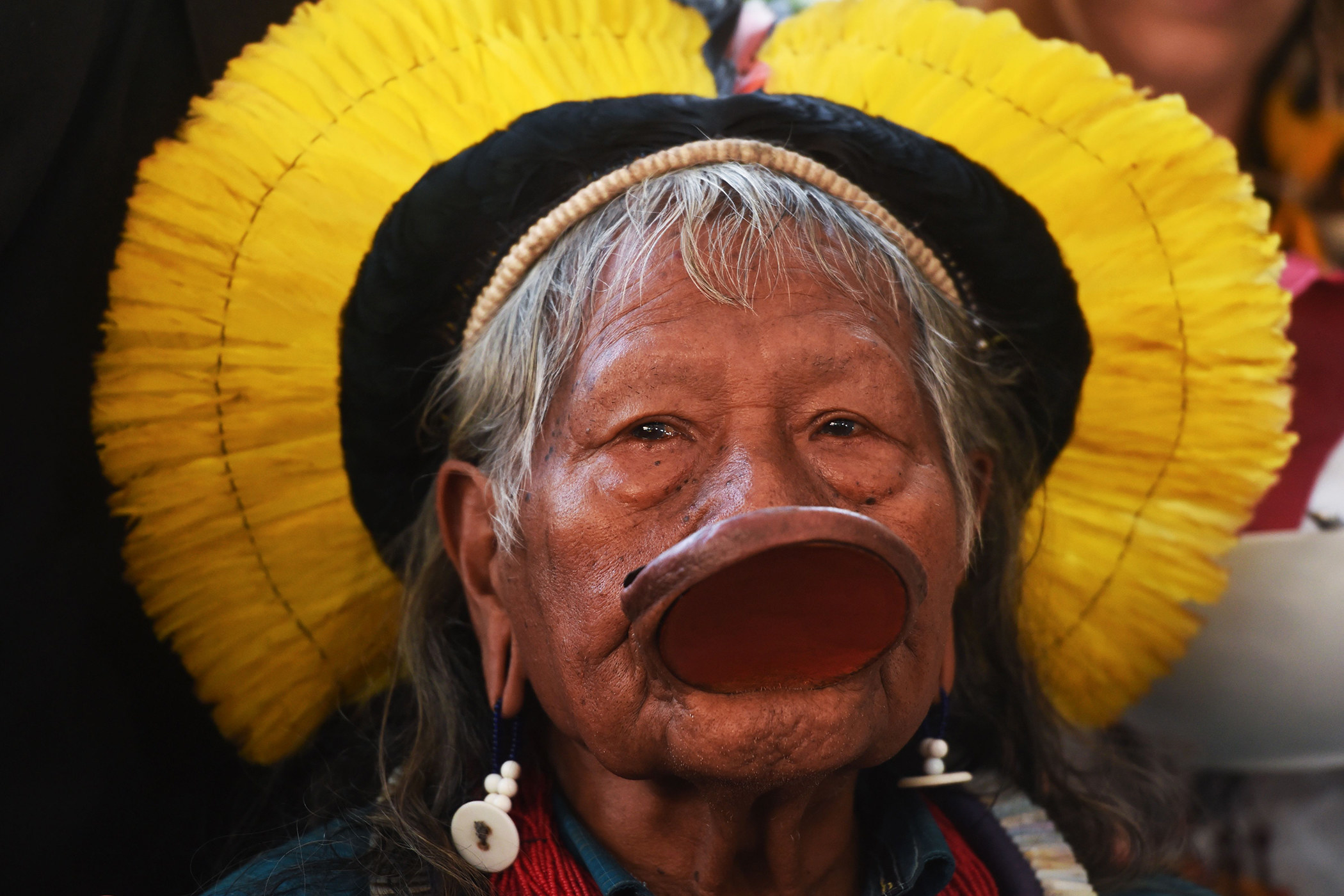 Brazil's indigenous chief Raoni Metuktire of the Kayapo people arrives to give a press conference in Bidart, France, on Aug. 26, as the annual G7 Summit draws to a close.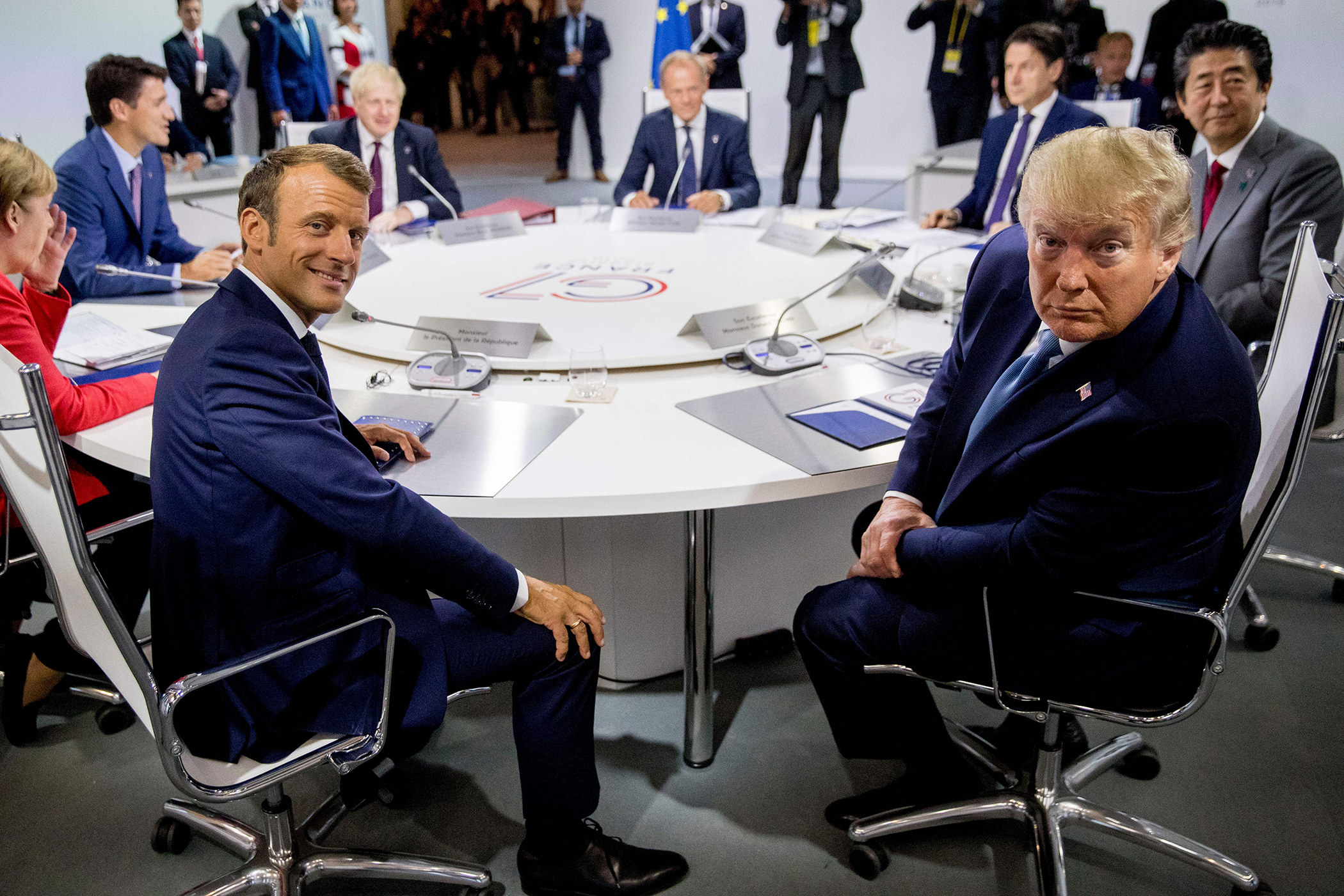 France's President Emmanuel Macron and President Donald Trump attend a working session on "International Economy and Trade, and International Security Agenda" in Biarritz, France, Aug. 25, on the second day of the annual G7 Summit.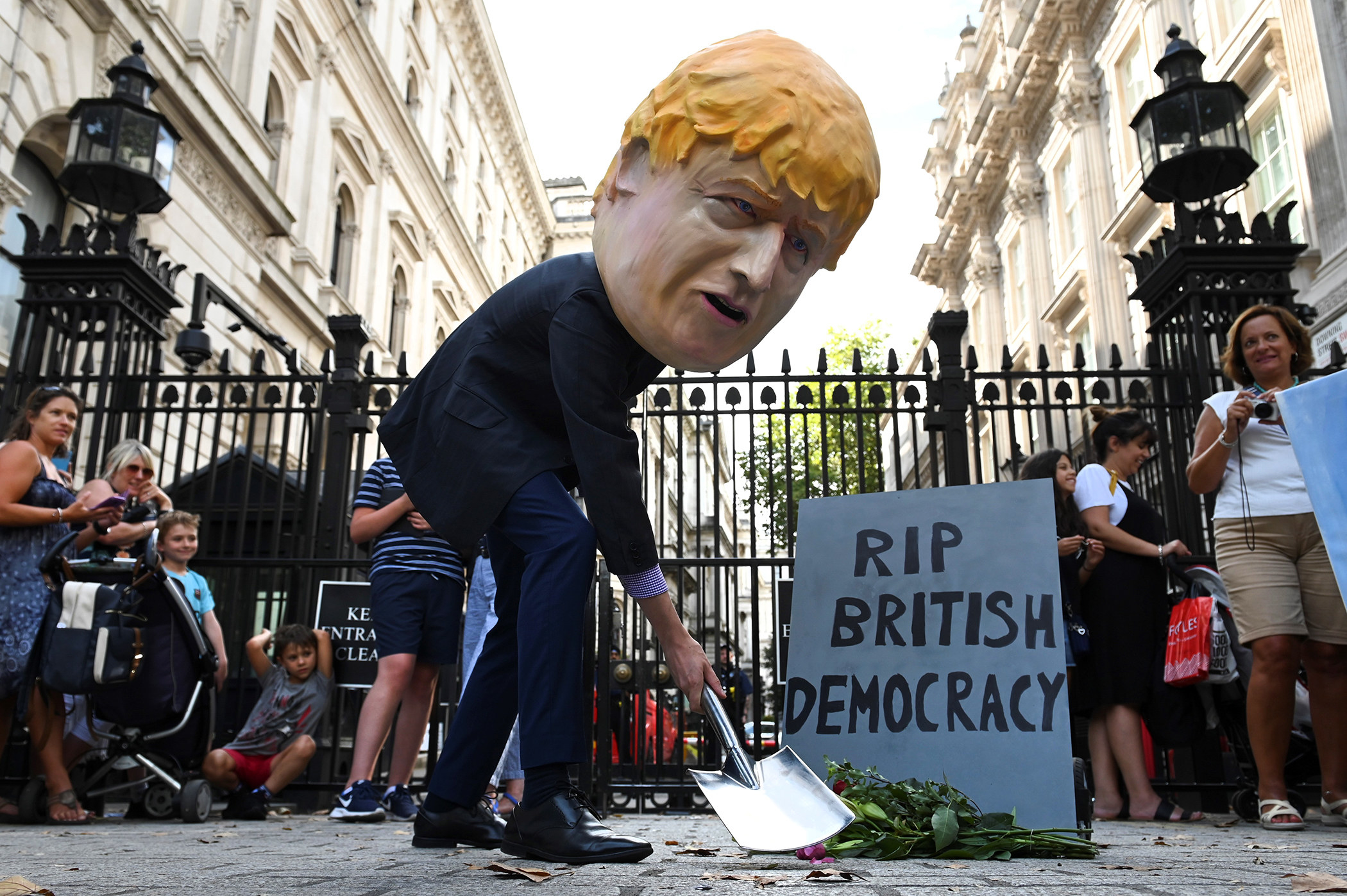 A demonstrator wearing a mask depicting Britain's Prime Minister Boris Johnson, protests outside the gates to Downing Street in central London, Aug. 28.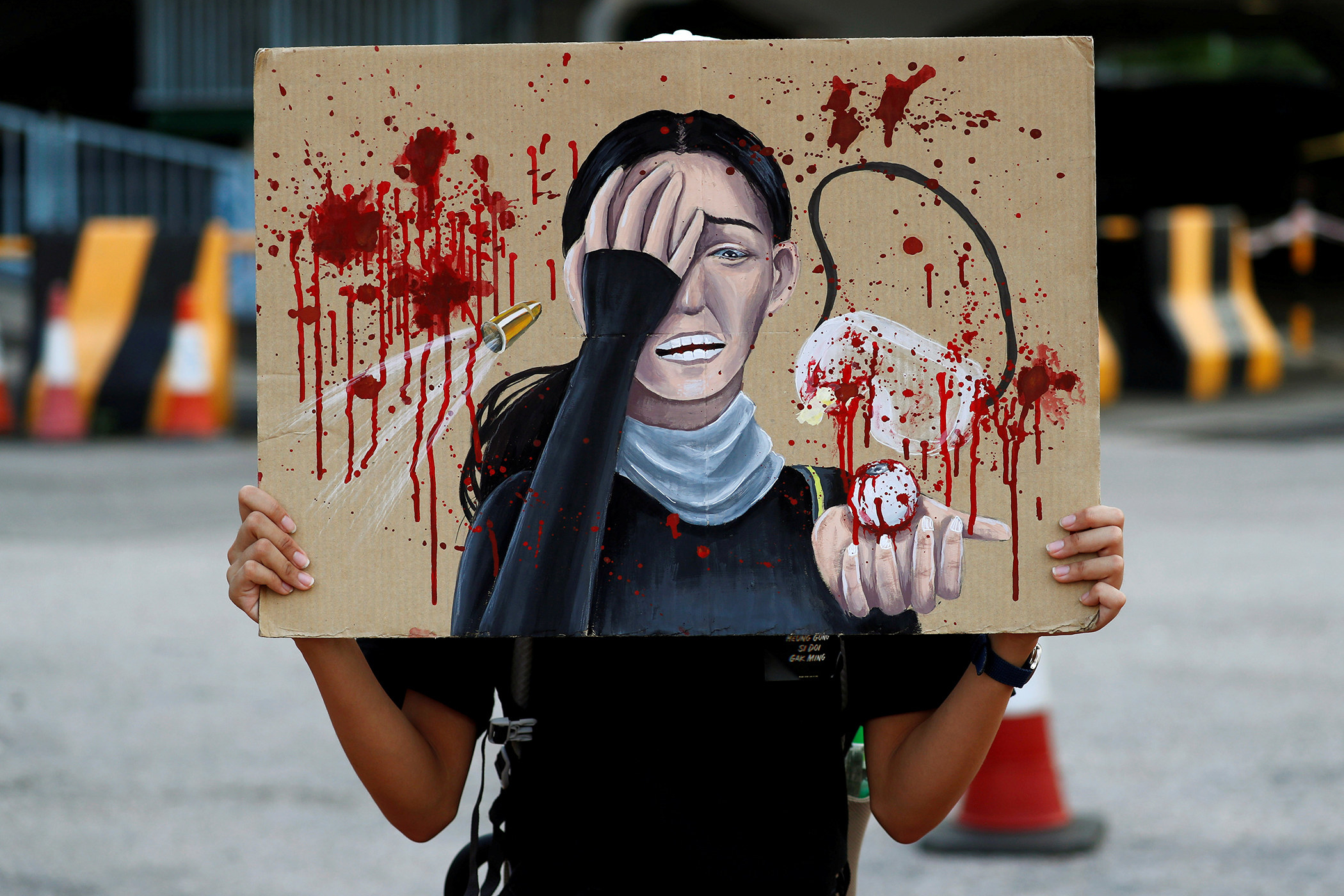 A student holds a sign honoring a woman who was shot in her eye at a protest, during a rally to call for political reforms outside City Hall in Hong Kong, Aug. 22.
Protesters clash with police after an anti-government rally in Tsuen Wan district, Hong Kong, Aug. 25.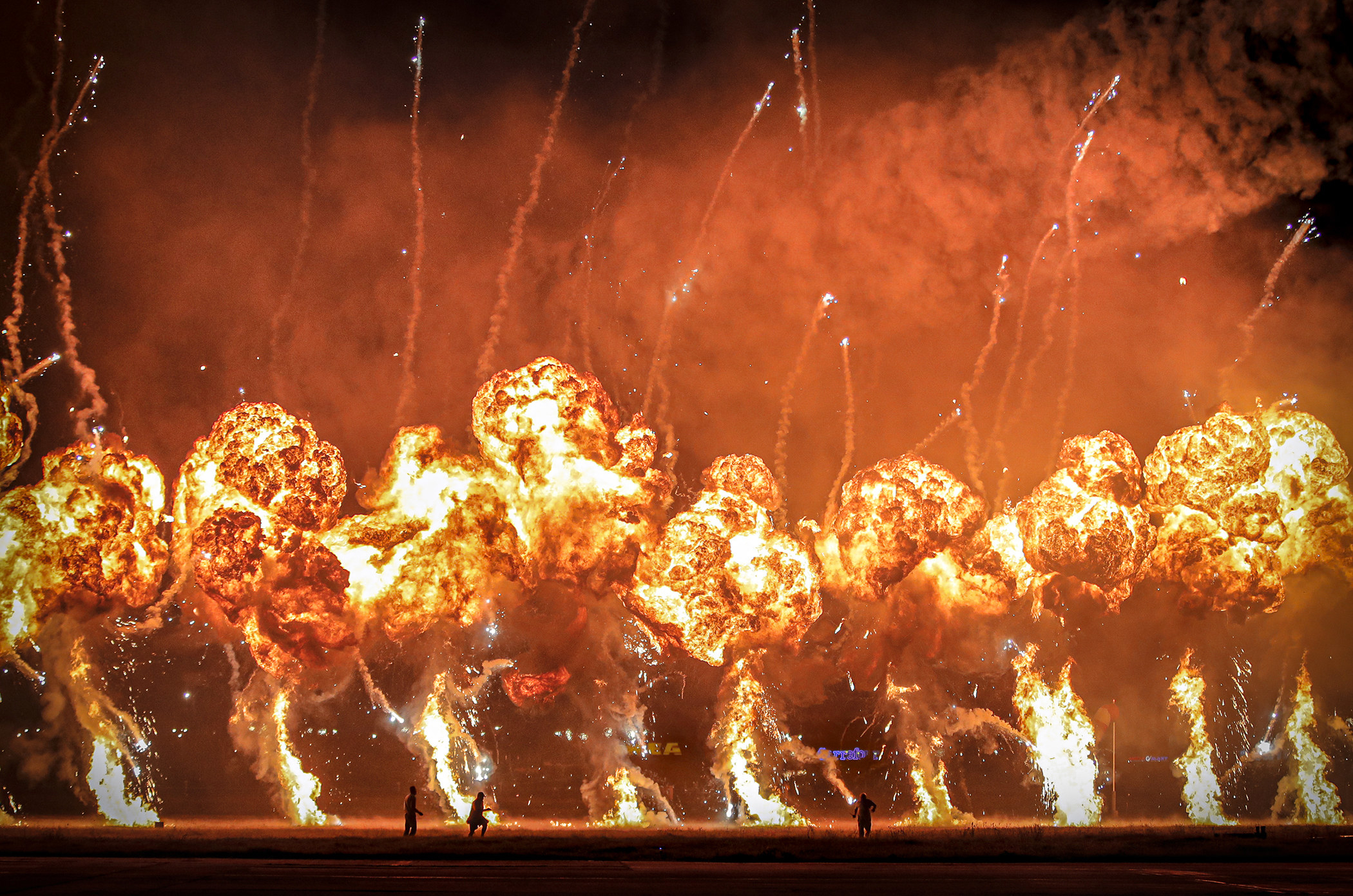 Technicians are backdropped by pyrotechnics going off during an international air show in Bucharest, Romania, Aug. 24.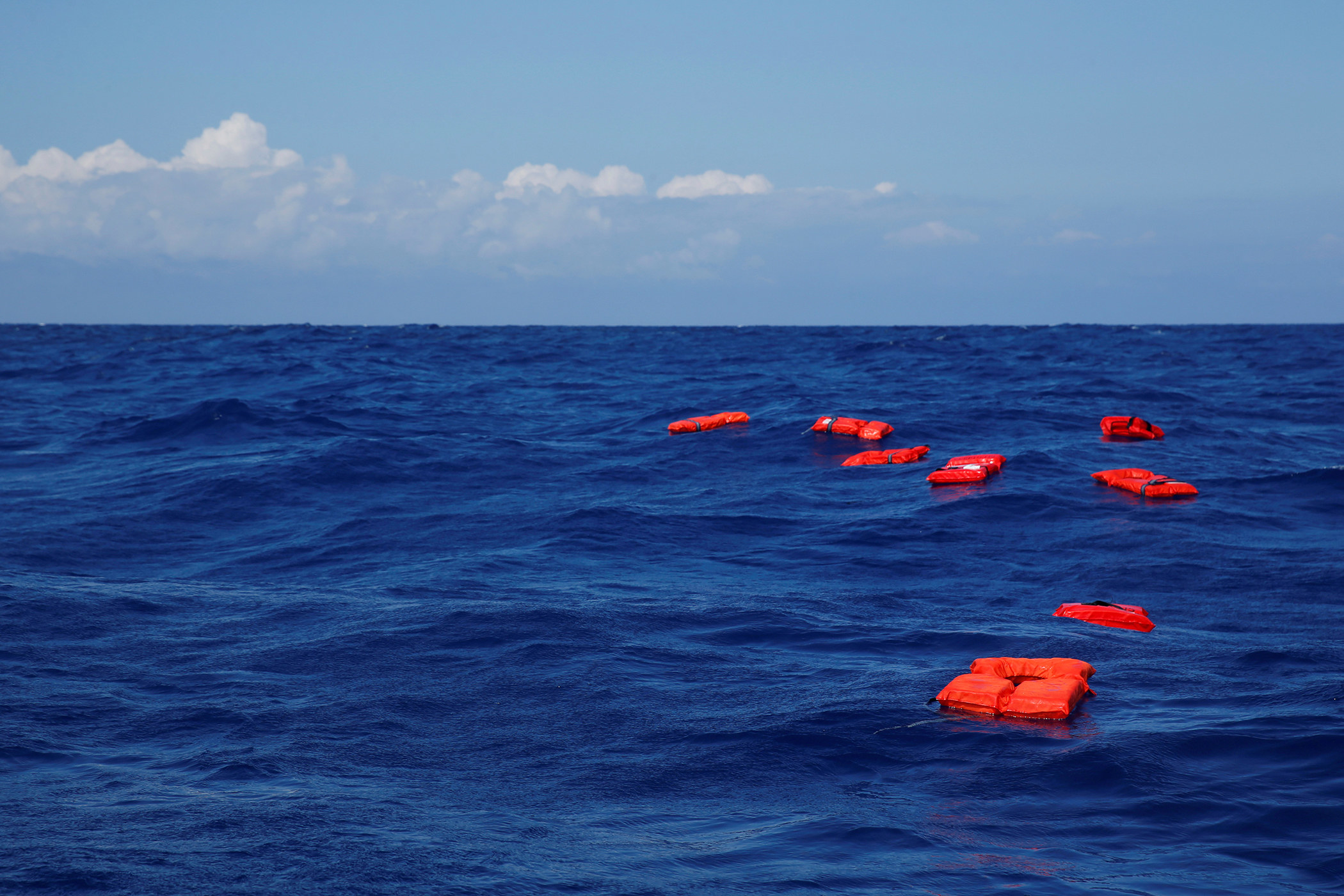 Life jackets float on the water during a training exercise by the German NGO Sea-Eye, while on its way to a search and rescue zone off the North African coast, Aug. 29.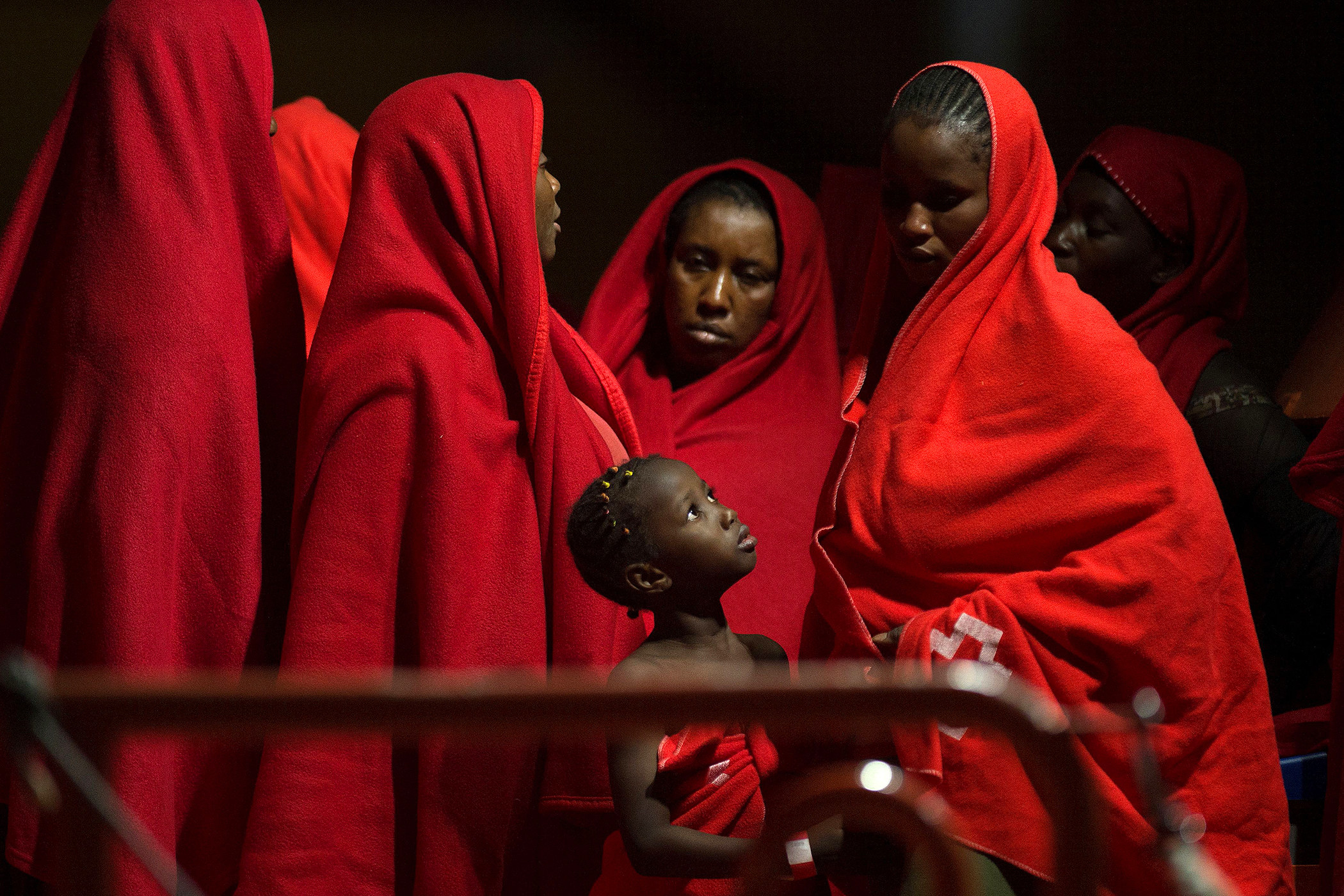 Migrants queue upon their arrival at the harbor of Malaga, Spain, on Aug. 29, after an inflatable boat carrying 132 migrants was rescued by the Spanish coast guard.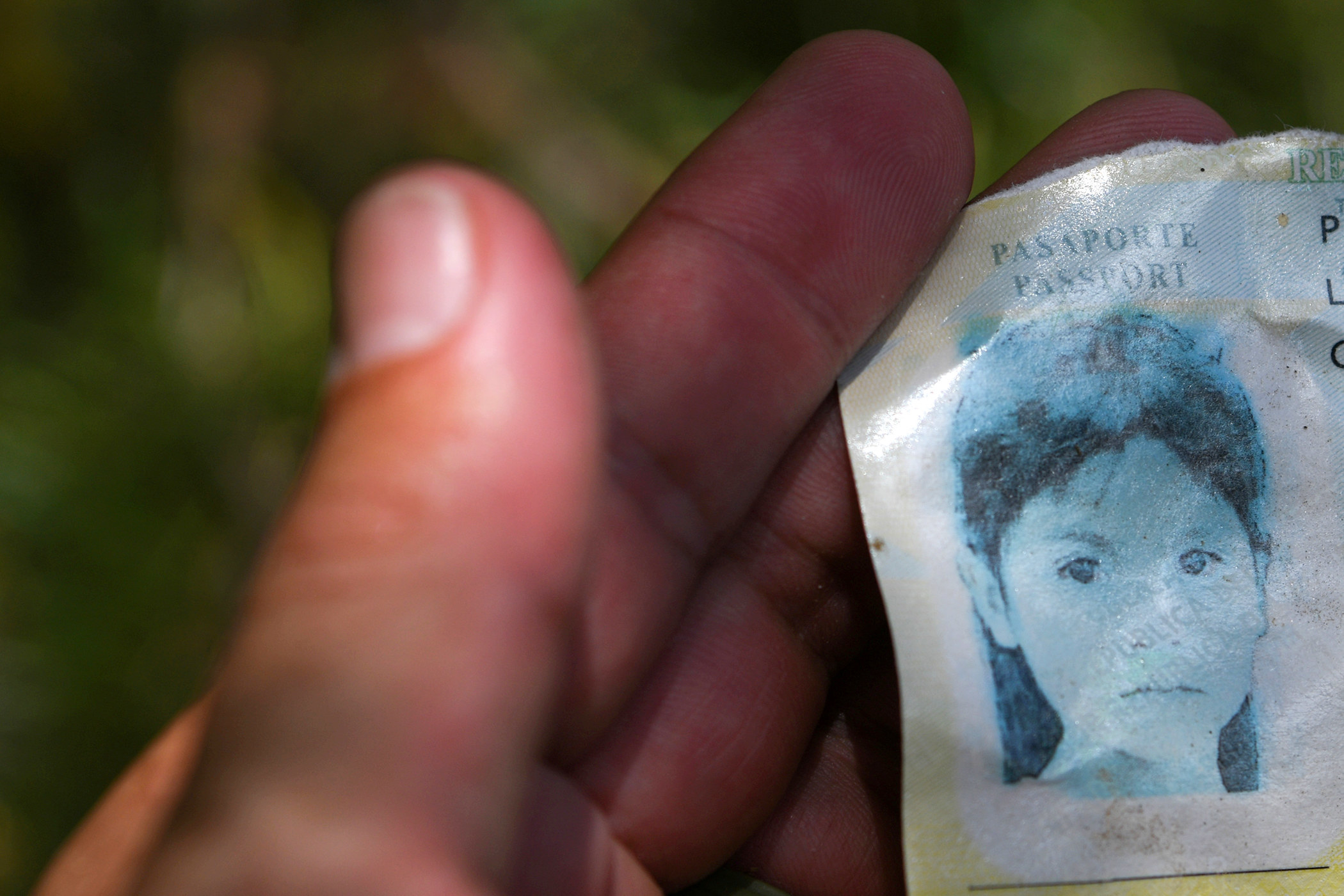 A US Border Patrol agent inspects the discarded passport of a young migrant girl found at an illegal crossing spot on the Rio Grande near Mission, Texas, Aug. 22.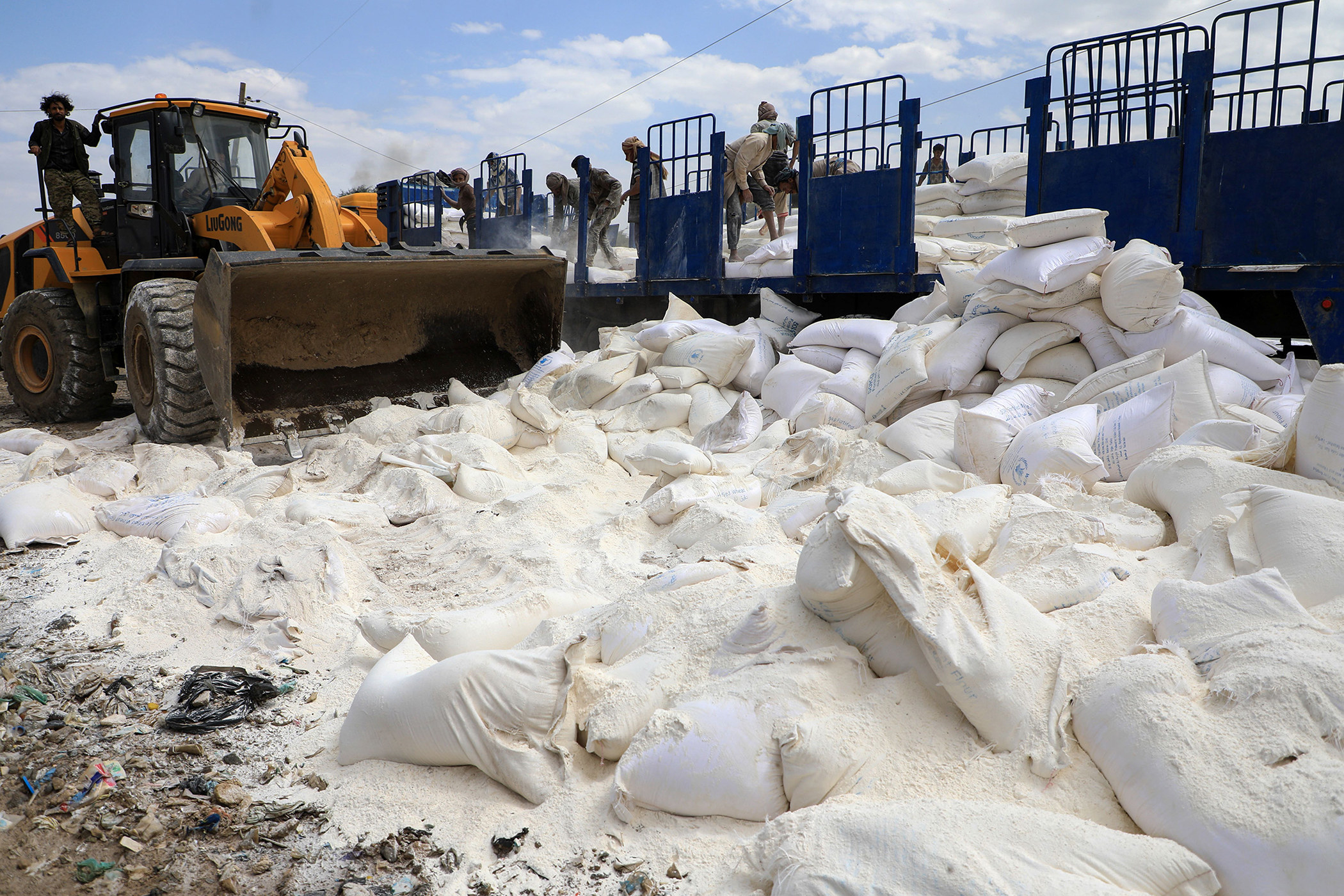 Yemen's Huthi rebels dispose of expired aid packages from the UN's World Food Programme in the capital Sanaa, Aug. 27.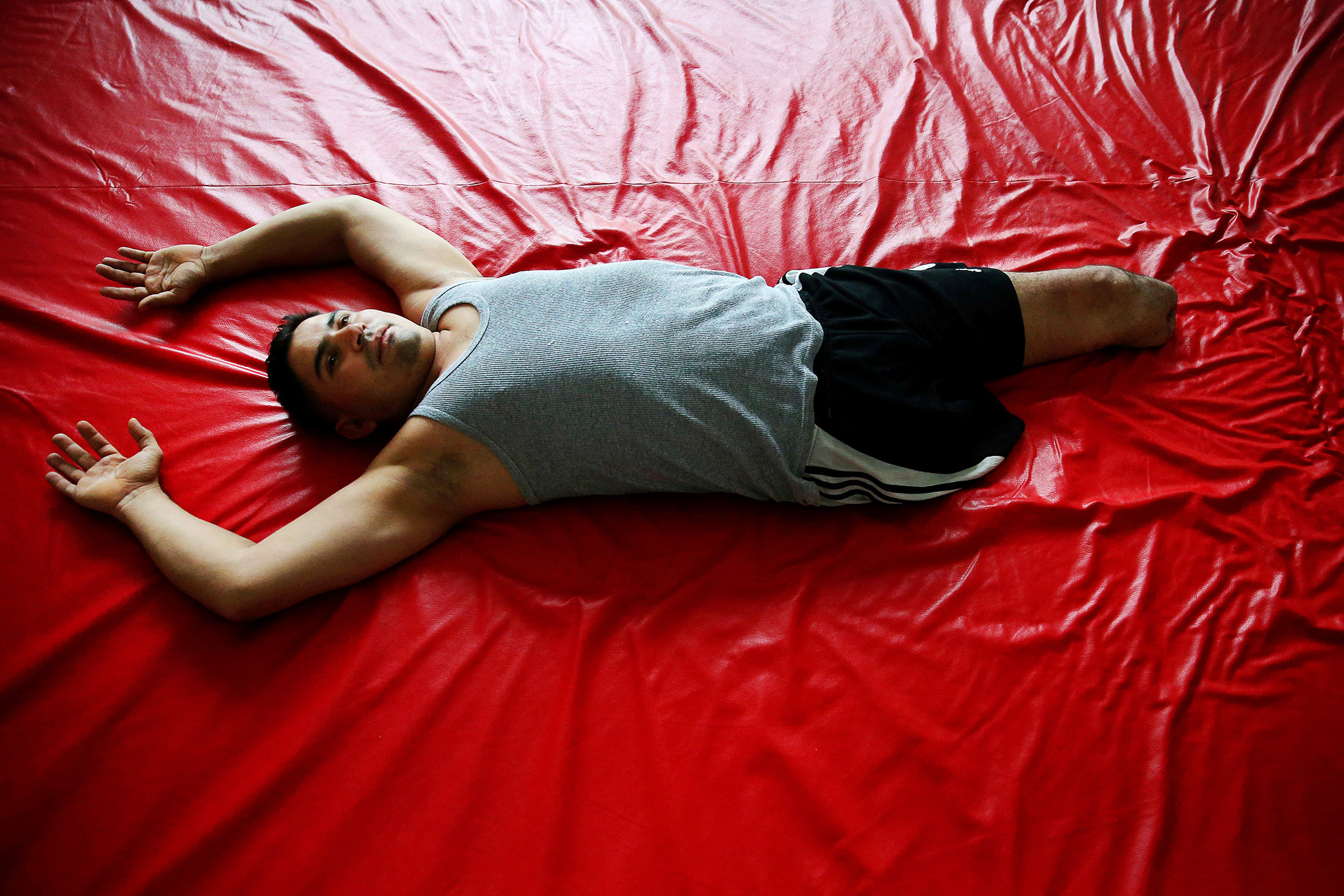 Mario, 34, a Honduran migrant who lost his leg while traveling en route to the United States on a freight train known as "La Bestia", rests during a physiotherapy session at the Rehabilitation Center for Disabled People in Silao, Mexico, Aug. 19.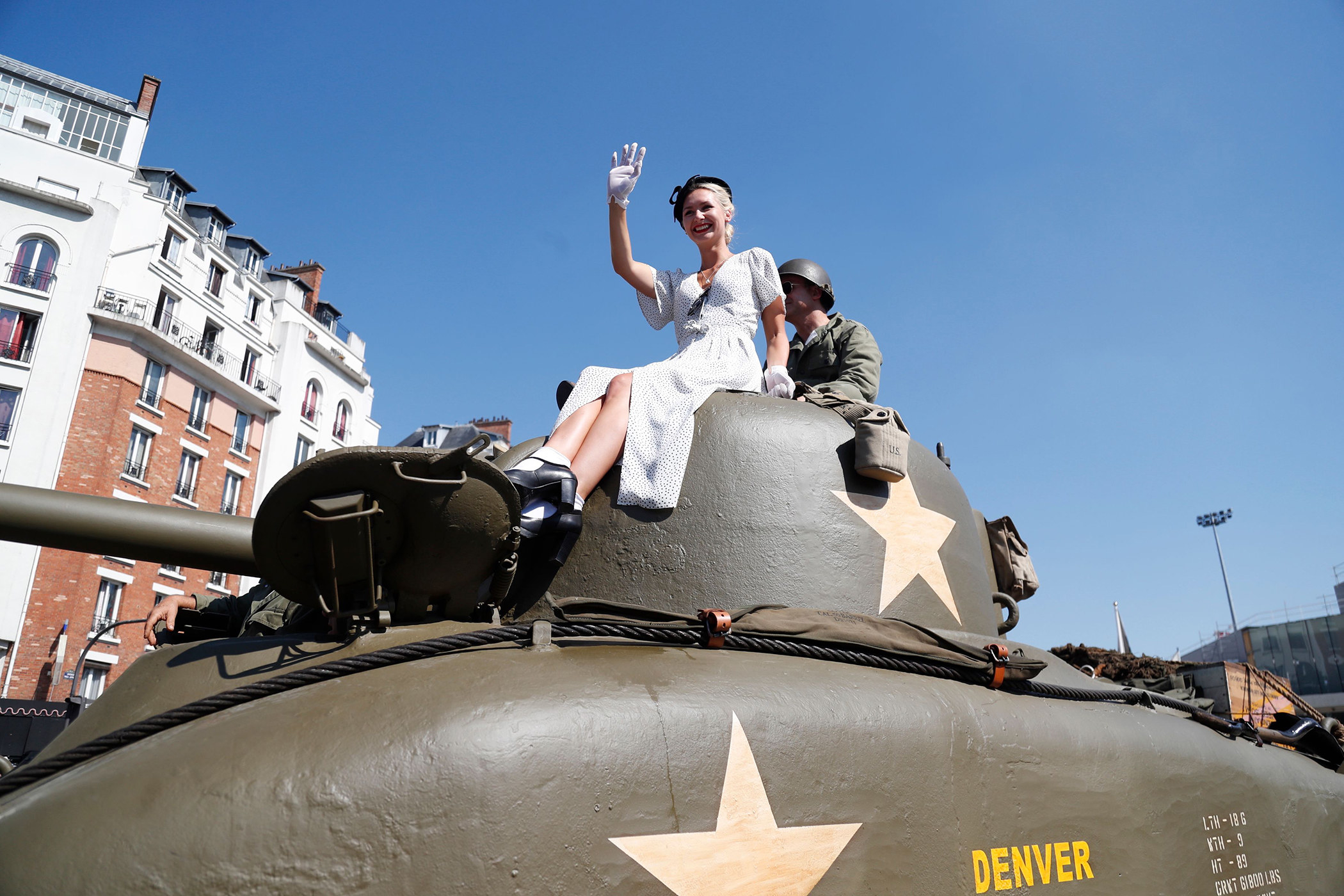 A woman and a soldier, wearing period costumes, wave from a US Sherman tank as they re-enact celebrations of the liberation of Paris in the French capital, Aug. 25.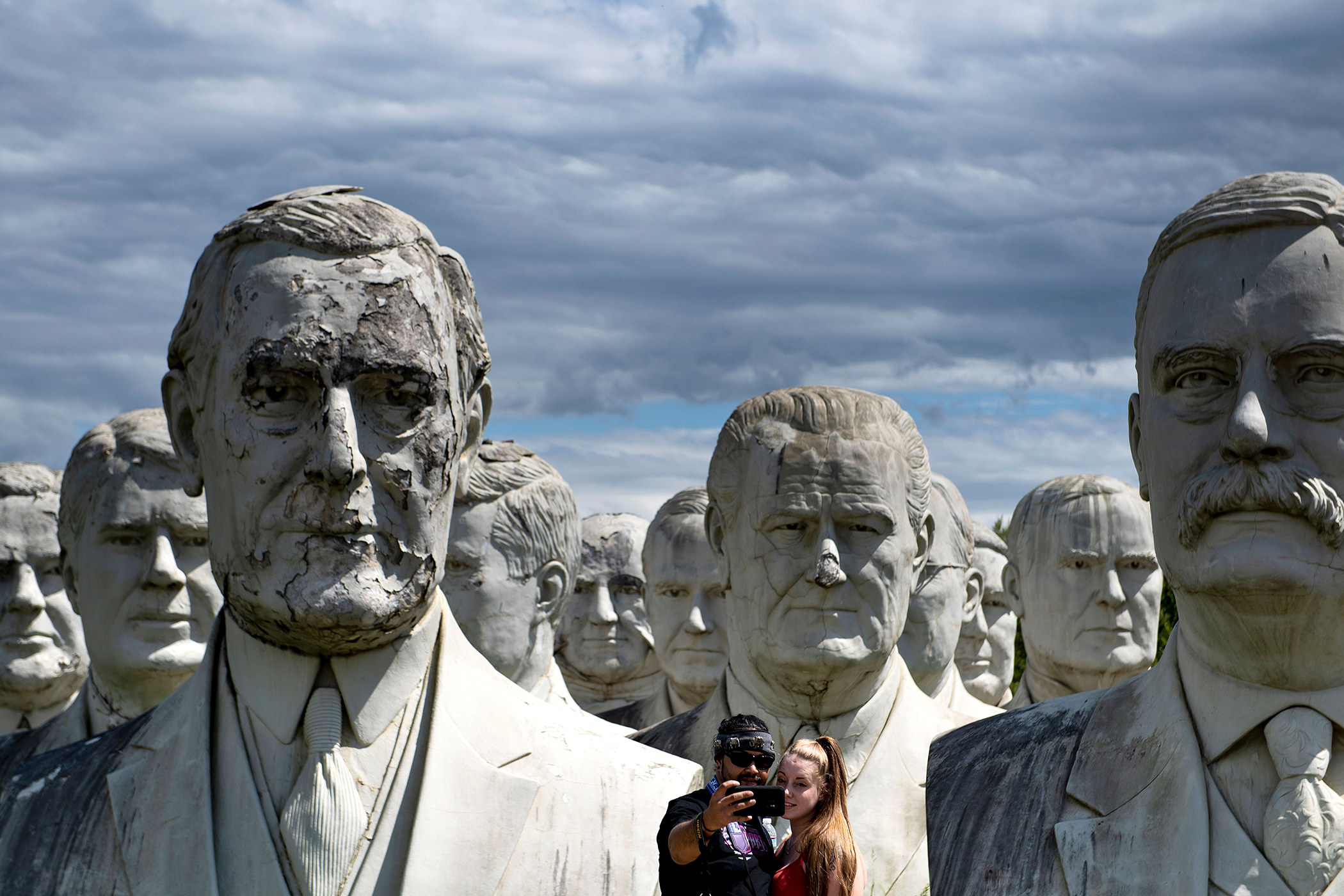 A couple poses for a selfie with giant salvaged busts of former US Presidents in Williamsburg, Virginia, Aug. 25.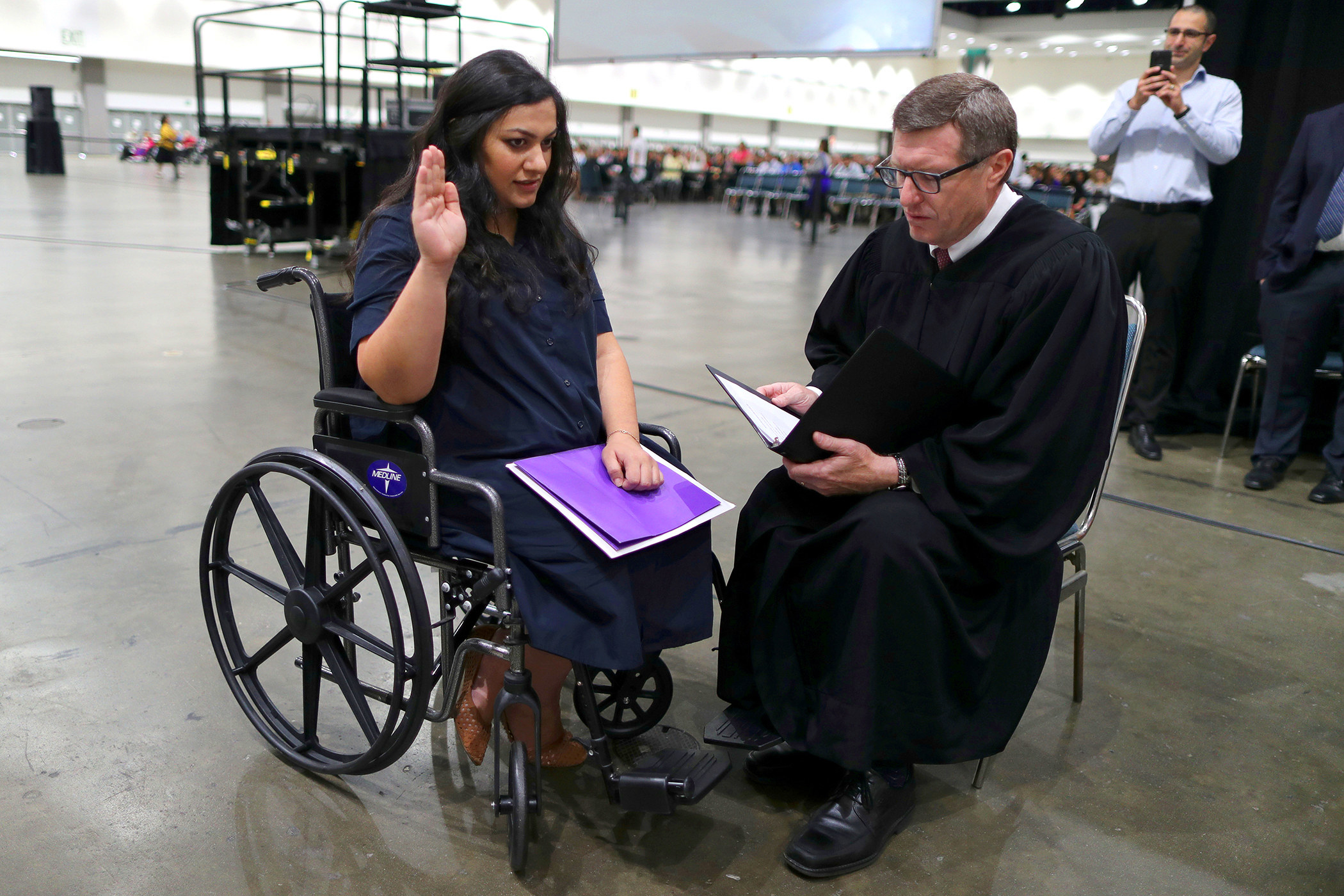 Tatev, 31, who is from Armenia and has lived in the US for 17 years, went into labor before her US citizenship ceremony and refused to go to hospital until she was sworn in as a US citizen, according to Judge Cormac J. Carney, who is seen performing a quick impromptu naturalization ceremony before the official event in Los Angeles, Aug. 22.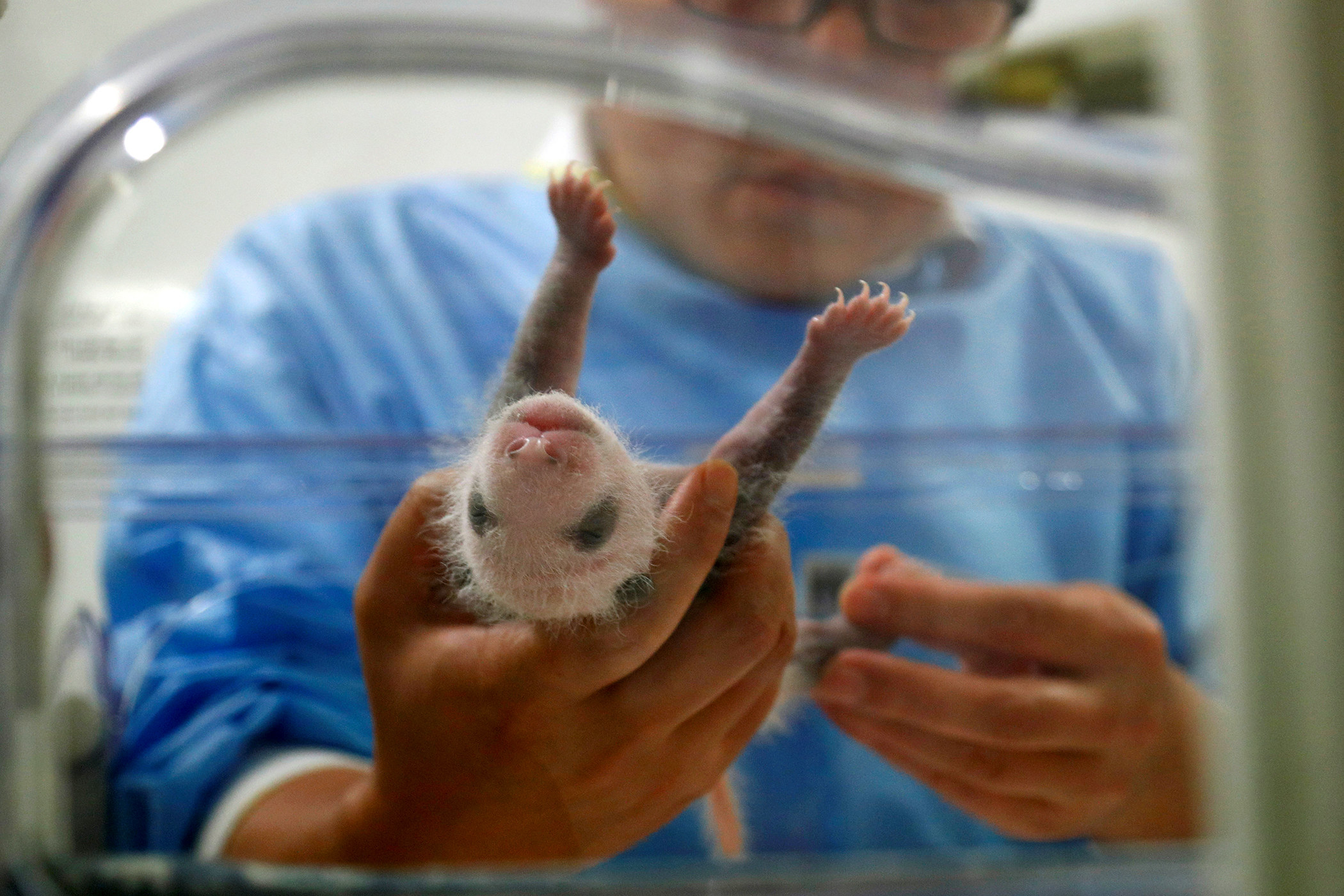 One of the two newborn twin panda cubs is seen in its incubator at Pairi Daiza wildlife park, a zoo and botanical garden in Brugelette, Belgium, Aug. 24.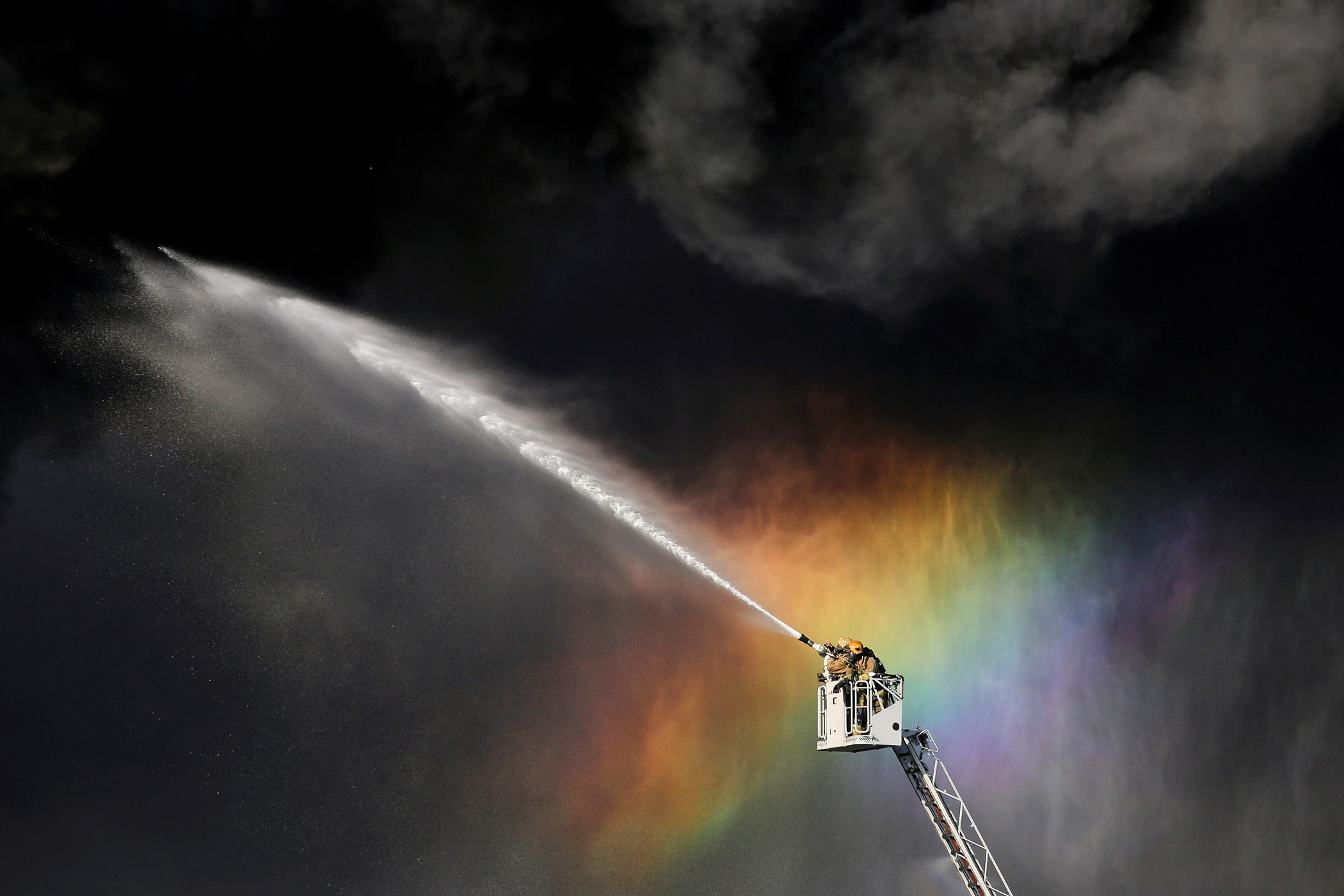 Firefighters use a ladder while extinguishing the fire at an industrial building in Saint Petersburg, Russia, Aug. 22.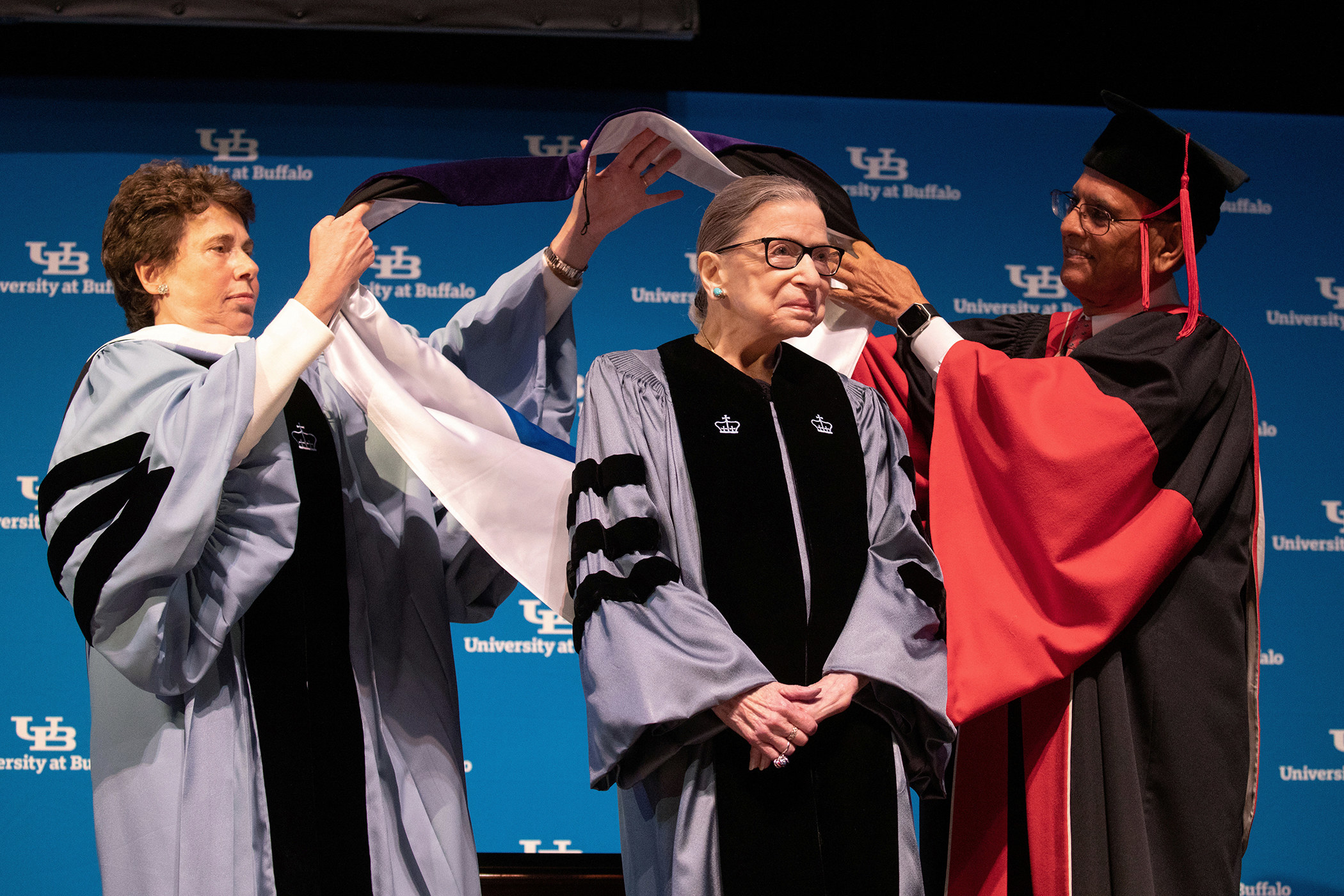 US Supreme Court Justice Ruth Bader Ginsburg receives an honorary doctoral degree at the University of Buffalo School of Law in Buffalo, New York, Aug. 26.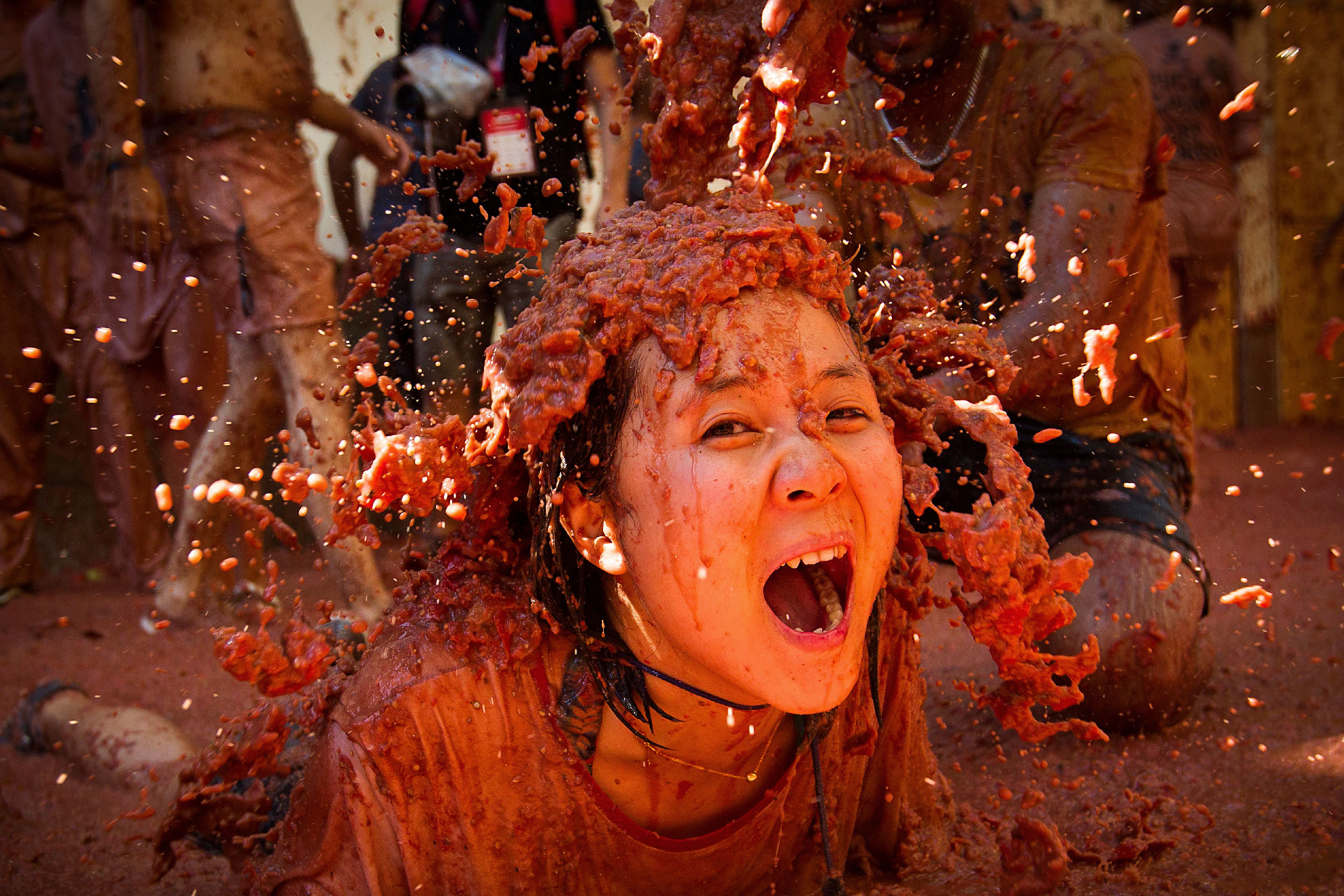 A reveler covered in tomato pulp participates in the annual "Tomatina" festival in the town of Buñol, Spain, Aug. 28.
Gabriel H. Sanchez is the photo essay editor for BuzzFeed News and is based in New York City.

Contact Gabriel H. Sanchez at [email protected].

Got a confidential tip? Submit it here.
Source: Read Full Article