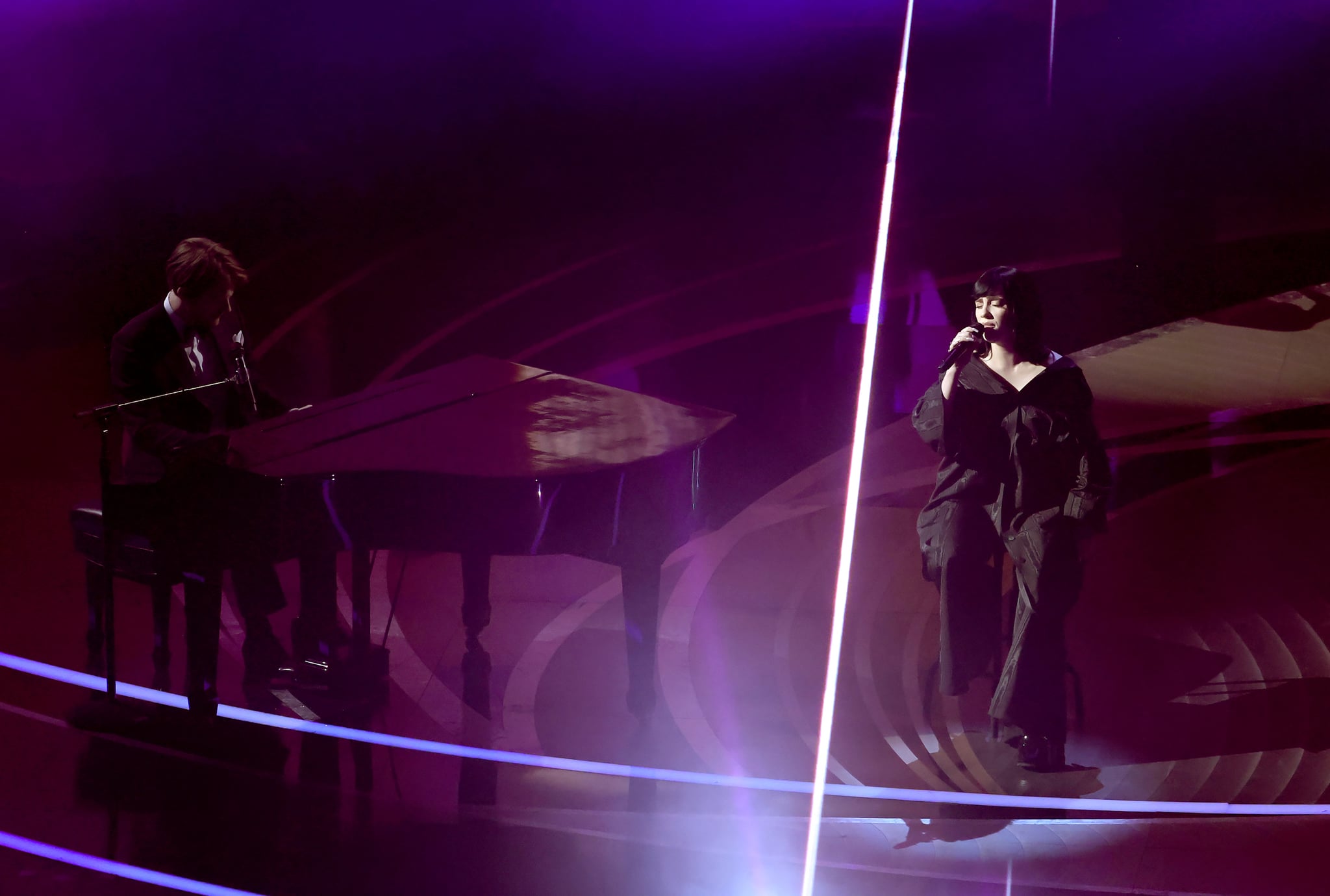 Image Source: Getty / Neilson Barnard
Billie Eilish and her brother, Finneas, are some of the best collaborators, hands down! The siblings received their first Oscar nomination and win for "No Time to Die," the theme song of the 2021 James Bond film of the same name, and they were able to perform it together at Sunday's show.
Following an introduction from "No Time to Die" star Rami Malek, Eilish and Finneas took the stage for a stripped-back performance. Finneas got behind the piano as his sister sang the Bond theme song with the type of class you'd expect from the film. Despite prior nerves, the siblings kept it cool during their performance.
It's been a three-year journey to Eilish's first Oscar nomination. The 20-year-old singer and Finneas wrote "No Time to Die" when she was 17 years old. However, due to COVID-19, the film's release was delayed until 2021. After finding out about the Oscar nomination, Eilish reacted to the news on Instagram, writing, "Thank you SO much to @theacademy for this nomination!! it was an absolute dream to write a song for a @007 film and i'm so honored that it's nominated. peak life experience. THANK YOU!!!"
After Eilish and Finneas's win, they were overcome with emotion as they thanked their "007 family," their parents, their managers, and the Academy.
Watch their Oscars performance ahead.
Source: Read Full Article