Demetrious "Mighty Mouse" Johnson is one of MMA's most prolific fighters. He's regarded by many as the sport's greatest flyweight of all time and is currently the ONE Championship Flyweight Champion. Prior to his entry to ONE, Johnson forged his legendary career in the UFC becoming the promotion's Inaugural Flyweight Champion. He has the third most wins in UFC title fights with 12 and has defended his title 11 consecutive times, the most in UFC history.
Now fighting in the ONE Championship circle, Johnson continues to stack impressive accolades to his long, illustrious career. Not only is he ONE's Flyweight Champion but he also recently grabbed the ONE Flyweight World Grand Prix belt. Even at 36-years-old, Johnson looks unstoppable as he remains a top-tier name and contender for ONE FC. On a recent trip to New York City, Johnson stopped by Hypebeast to check out the newly-opened HBX store located in Chinatown. Before he shopped for new sneakers, we talked to him about his travel must-haves for our Essentials series.
1 of 7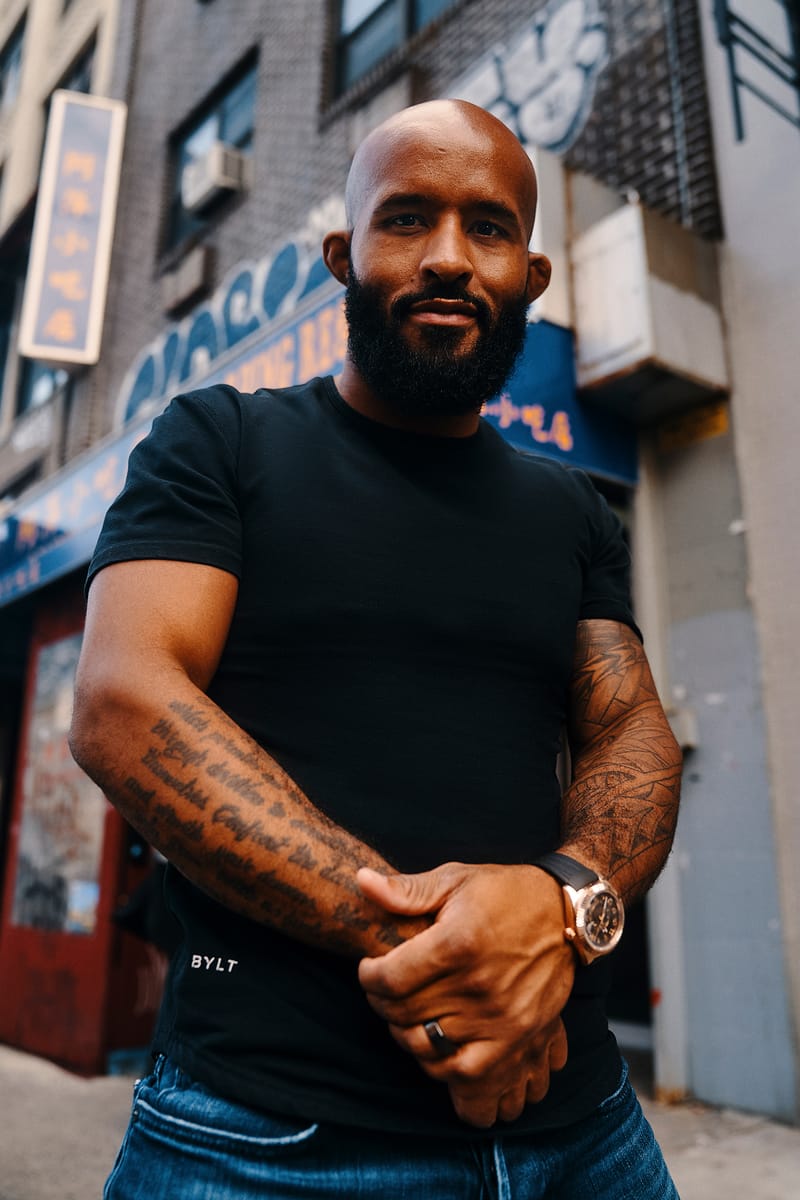 Corey Danieli2 of 7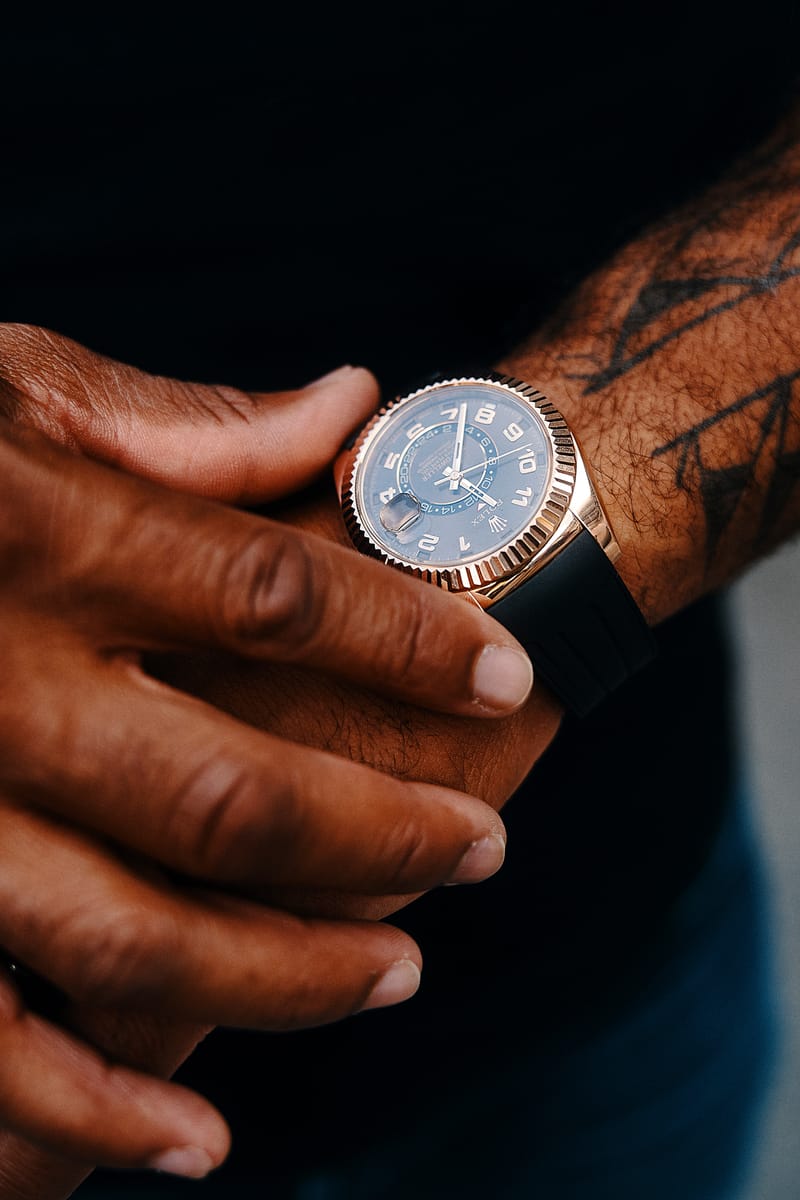 Corey Danieli3 of 7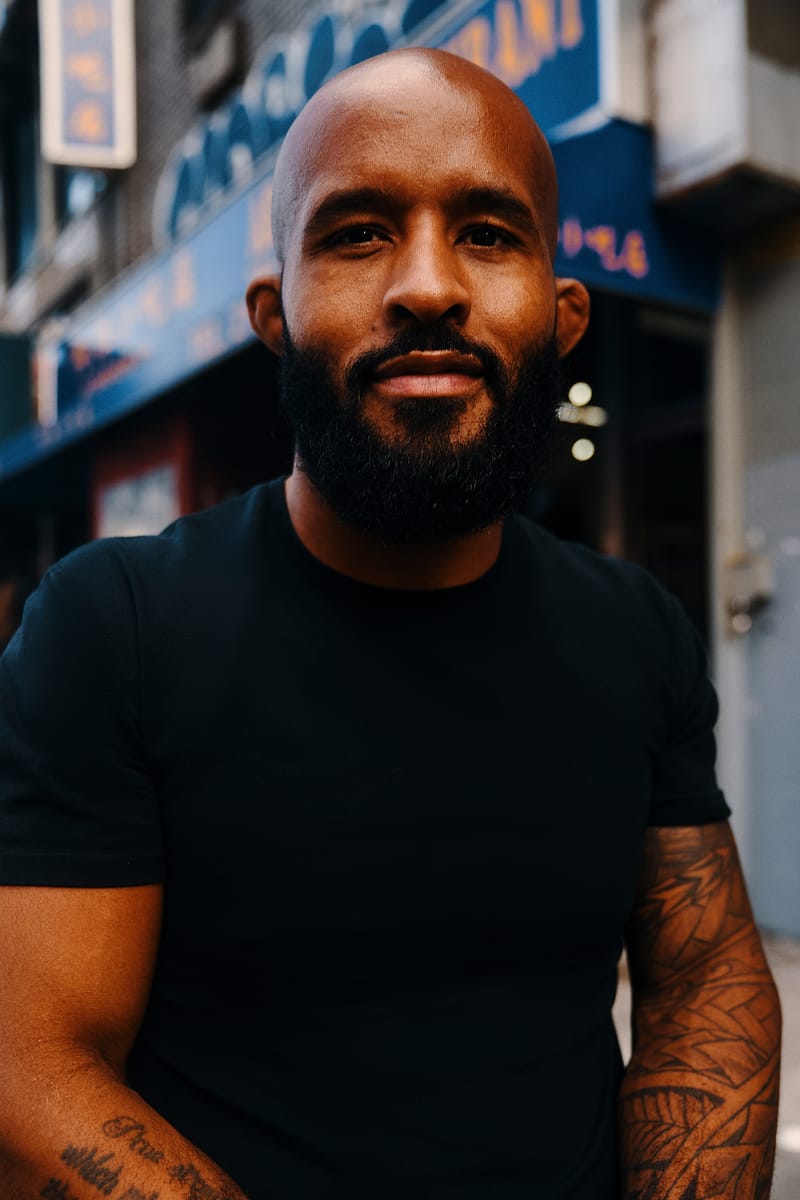 Corey Danieli4 of 7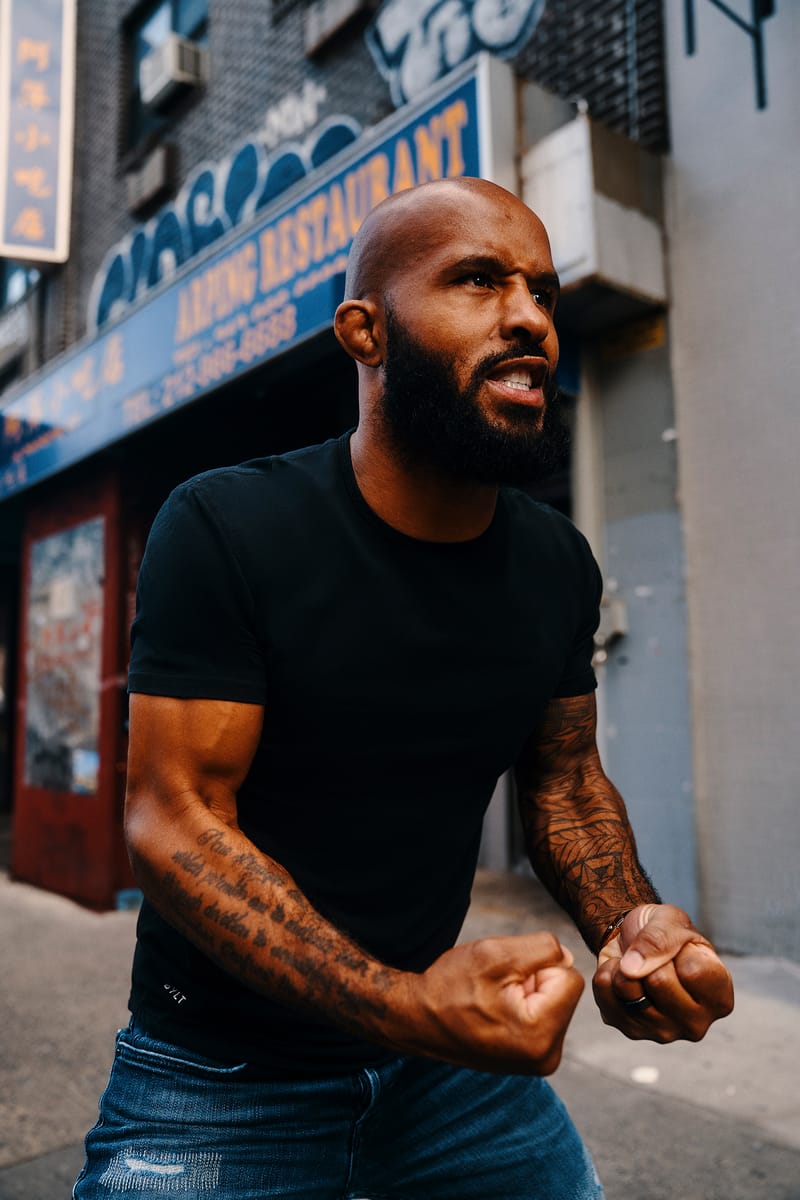 Corey Danieli5 of 7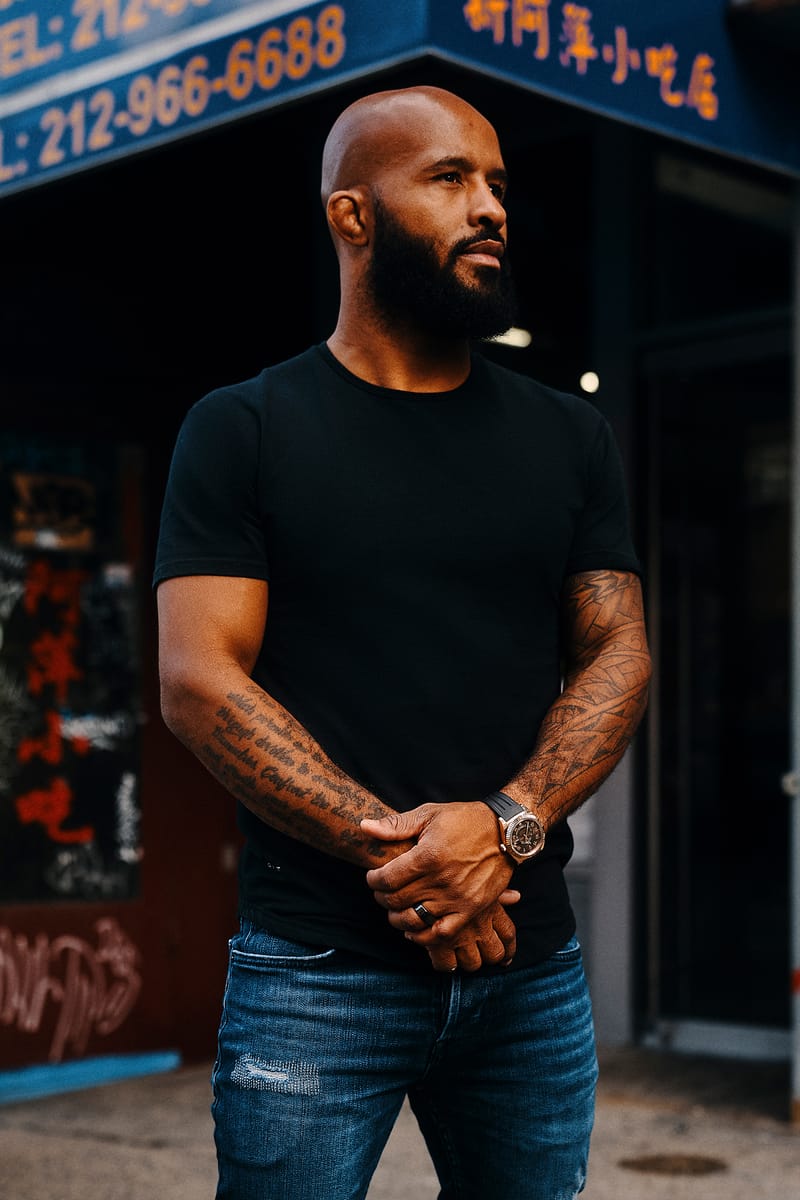 Corey Danieli6 of 7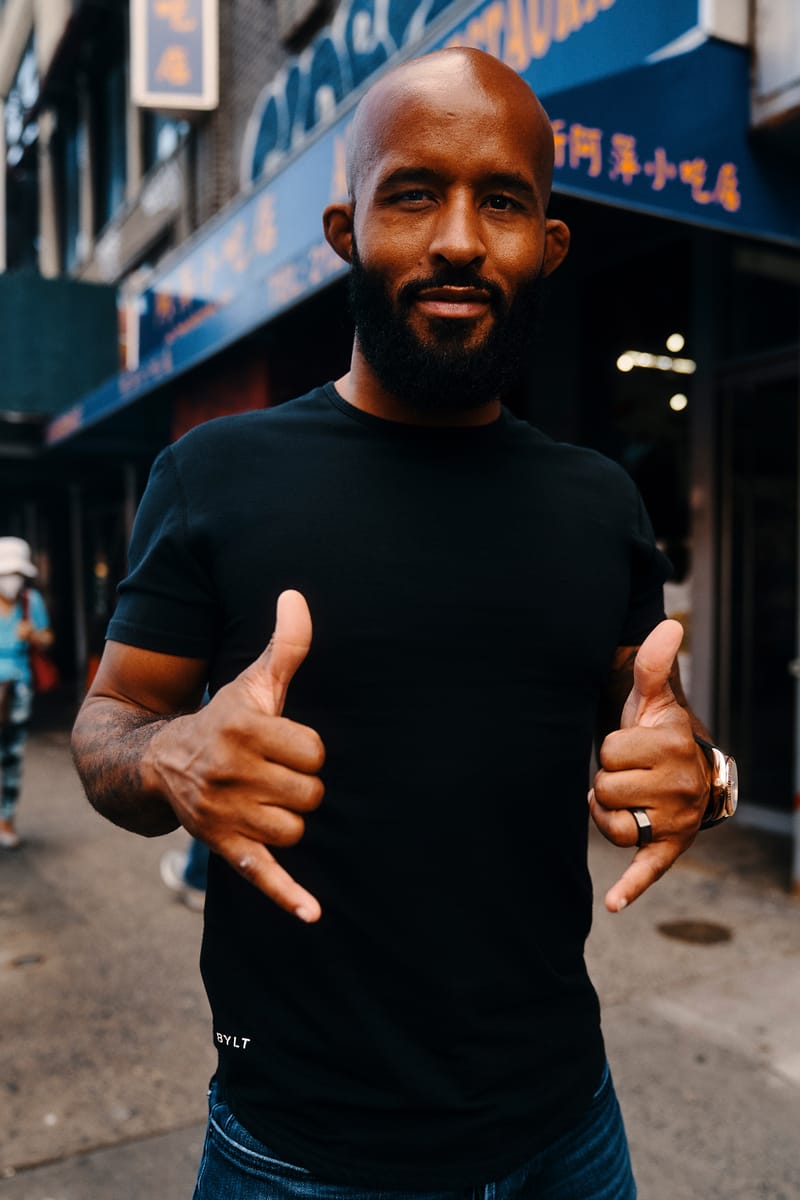 Corey Danieli7 of 7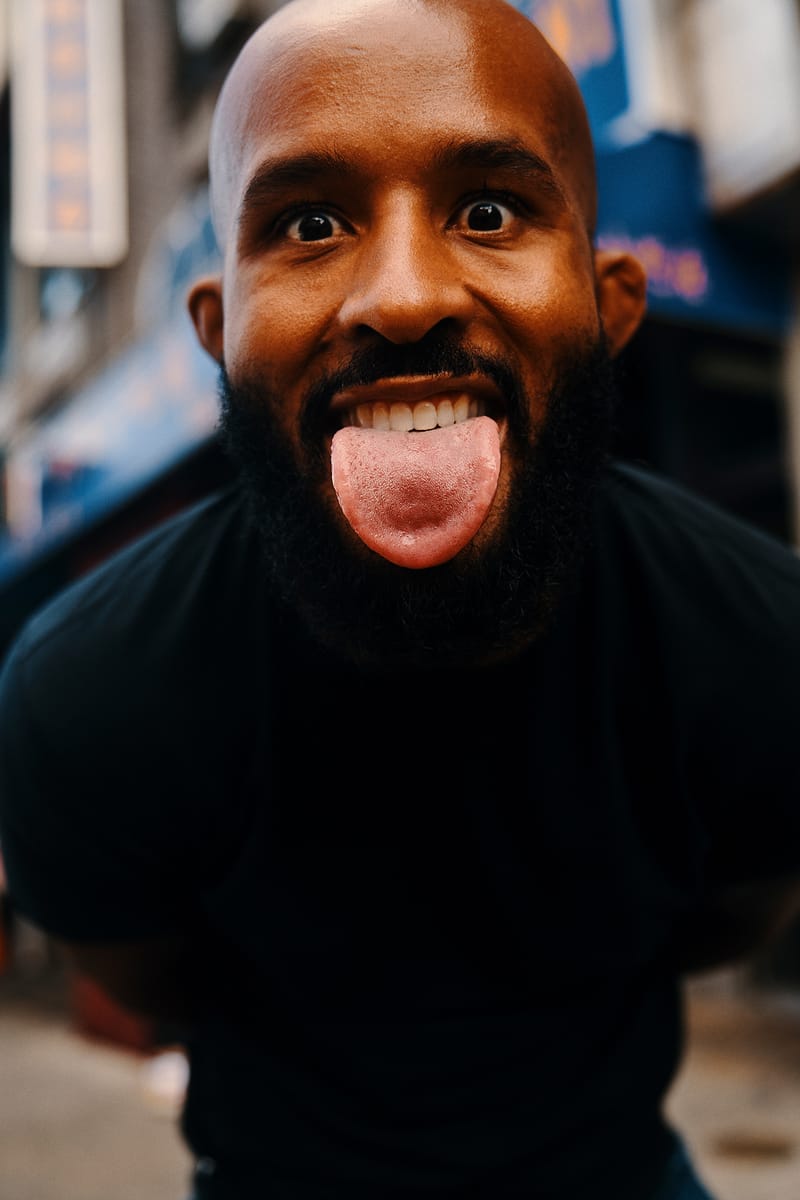 Corey Danieli
As a top world athlete who travels and trains a lot, Johnson looks to video games for some downtime fun. He's a streamer on the YouTube platform and relies heavily on his laptop and Xbox One controller to play his favorite PC games while on the go. Serious about his dental care, Johnson always has his state-of-the-art toothbrush with him. He's also a watch guy and just recently purchased a new Rolex that was on his grail list. And while he only brings the Championship belt during press tours, he sheds a bit of light on how fighting for ONE has been one of the best experiences in his career, and how honored he is to put a spotlight on one of the fastest-growing combat sports promotions in the world.
ONE Championship Belt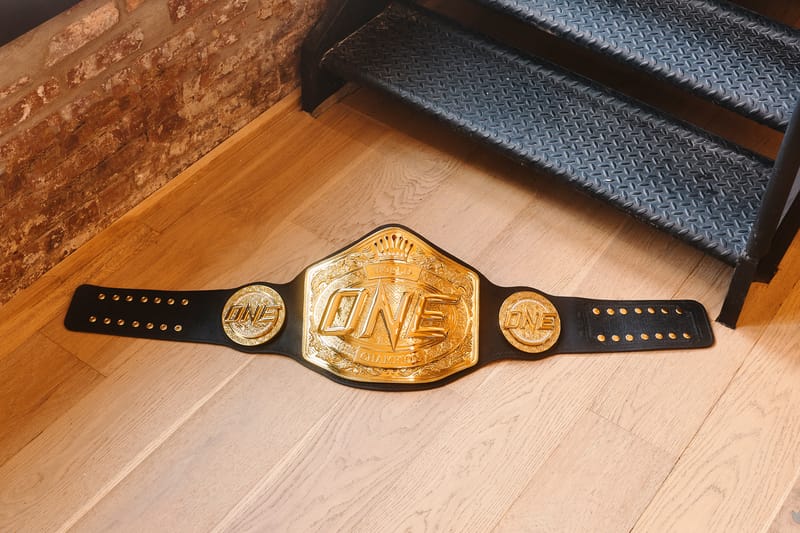 Corey Danieli
On August 27, for ONE Championship's debut livestream on Amazon Prime Video, Demetrious Johnson defeated Adriano Moraes in their rematch to win the the ONE Flyweight World Grand Prix title. Johnson won it in impressive fashion knocking out Moraes with a flying knee. "I kinda saw the sequence in my mind as I was doing it but to see the finishing touches and how everything played out, I was very happy," Johnson said. As for the nabbing another title, the American fighter is really the first world champion in North America and in the Eastern part of the world, other than Shogun Rua during the PRIDE Championship days. To do it at age 36 has been quite the feat for Johnson as well.
As for the belt itself, DJ only brings it with him during press trips and likes to let others carry the piece to feel its heft.  "People don't realize how heavy the belt actually is," Johnson says. "It's extremely heavy. It's a beautiful piece of hardware and I like how people can see how gorgeous the belt is."
Rolex Sky Dweller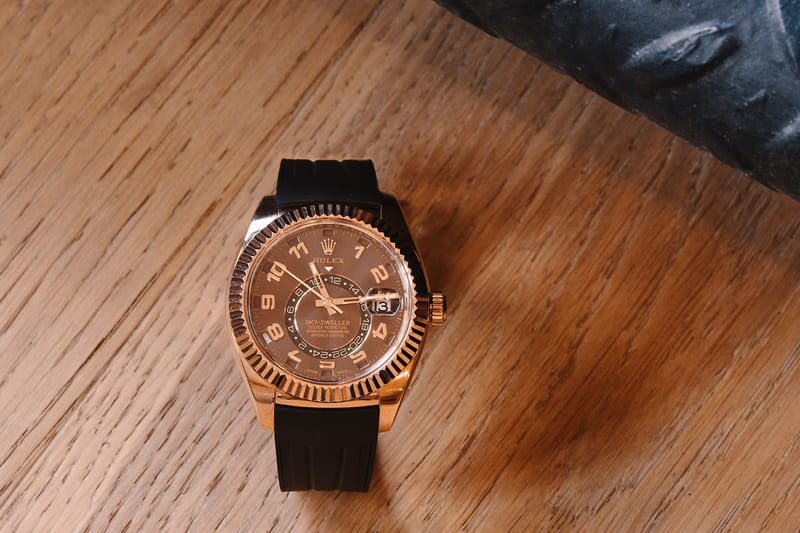 Corey Danieli
What's great about the Rolex Sky Dweller is that it's meant for the avid traveler. Johnson actually owns two of the same model with this rose gold design being his latest purchase. He prefers the Sky Dweller for its sophisticated look and 24-hour clock dial. "Rolex Sky Dweller, it's one of the most sophisticated pieces they have," Johnson explains. "Going to Singapore and Asia, everything is on a 24-hour clock so with that (Rolex Sky Dweller) I'm able to differentiate times." Johnson's a big fan of timepieces but says he's not a big fan of their price tags (the Sky Dweller can range from $15,000 USD to $49,300 USD). Before getting his new Rolex, he had to sell his previous Audemars Piguet to make room for the rose gold Sky Dweller which was a must-have in his life. "It's my prize, It's my "belt" watch," DJ adds. "I'm trying to get the bracelet rose gold but that's an ongoing search."
Beats Headphones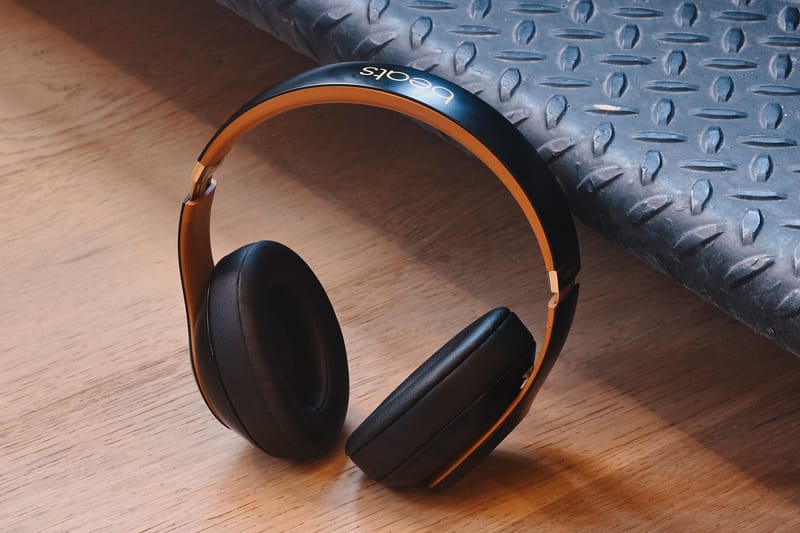 Corey Danieli
Johnson and his Beats headphones are inseparable. "I don't leave without those things," he says. "There are times when I'll go to the gym, and if I don't have my headphones, I won't workout or I'll turn around, go home and pick them up." DJ likes to focus on his workouts when in the gym and it's a pet-peeve of his to have to talk to people  when he just wants to get his training done. He's a big fan of the Beats sound for focusing on his workouts. "When I have my own music on, it puts me in a zone," Johnson adds. "Obviously, Beats is an amazing product. It's the only brand I use and they can go over my big ass ears." Comparing Beats to Apple AirPods, DJ isn't a fan of the earbuds since they only fall off when he wears them.
Phillips Sonicare Toothbrush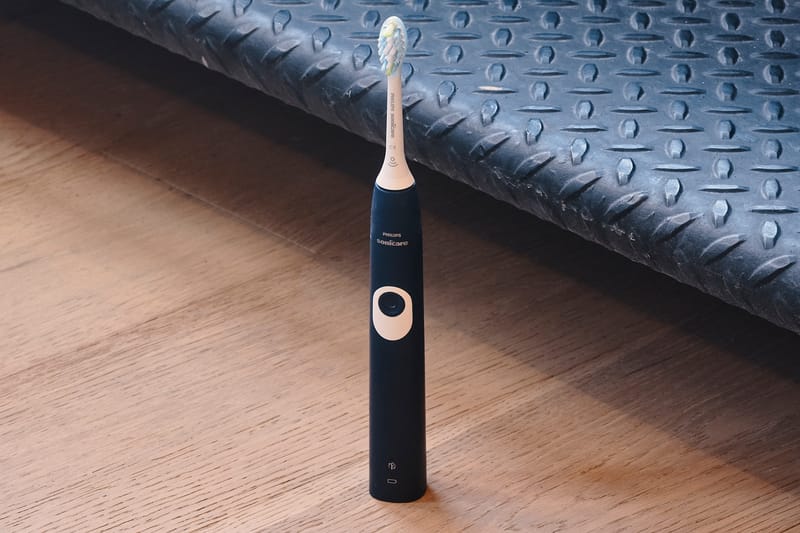 Corey Danieli
Dental care is important to Johnson, all thanks to his wife who found him a reliable dentist he likes. "I had braces and I used to hate going to the dentist because I had horrible experiences," Johnson reveals. "Then my wife got me to the right dentist and now I absolutely love dental care." The Phillips Sonicare Toothbrush is the champ's weapon of choice for combatting cavities. He's gotten into a routine where when he wakes up, he eats breakfast, then gets to brushing, flossing, using mouthwash and finally adding a water-pick session when available. Lots of clean teeth fanatics swear by the Sonicare model and its come highly-recommended by dentists as well. Like some of the other things on his essentials list, Johnson doesn't travel without this particular toothbrush.
Xbox One Controller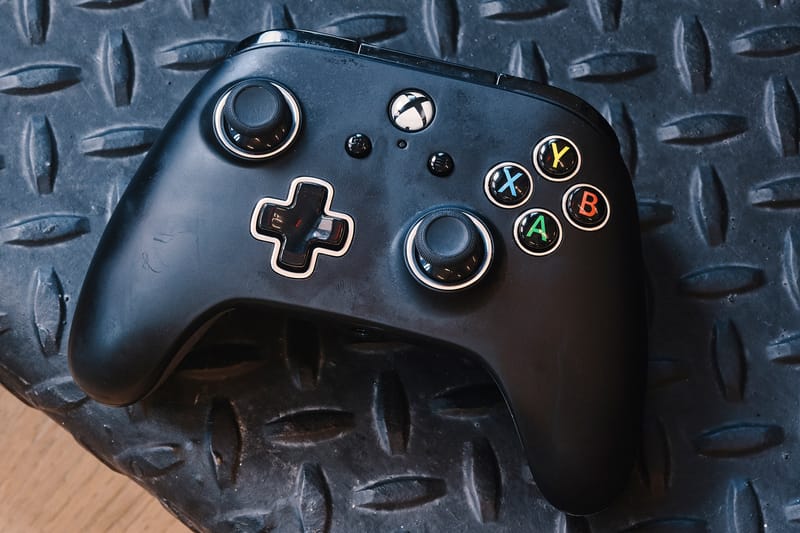 Corey Danieli
For those unaware, fighting champ Demetrious Johnson is also an avid gamer and his controller of choice is the Xbox One controller because of how well it responds with his PC. "It works well with Windows and since its a Microsoft product, it's part of the whole ecosystem," Johnson explains. "So now I bring that to play Elden Rings or Street Fighter V or any other controller based games." DJ also shares that Street Fighter V is currently his favorite fighting game. He adds that while Tekken was a big draw to him before, he just became less of a fan because of Tekken's juggling aspect.
Origin PC Gaming Laptop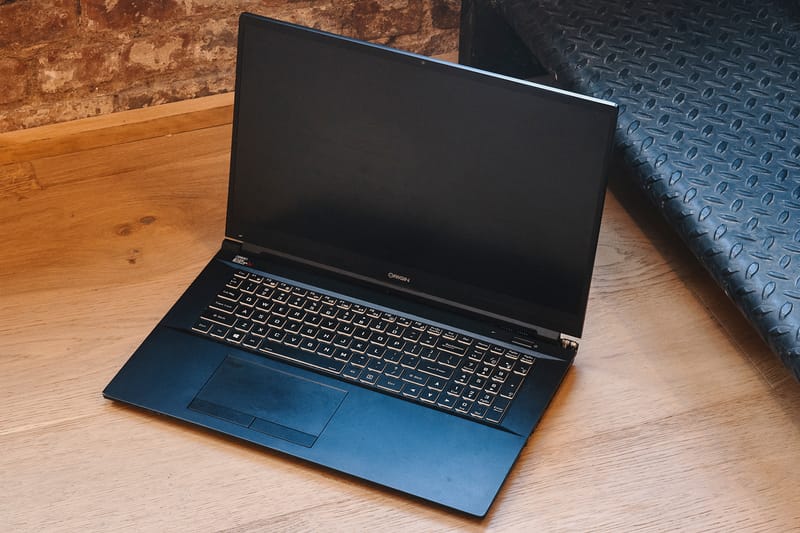 Corey Danieli
DJ's laptop, which is an ORIGIN PC gaming machine, is a big part of who he is, and he enjoys being on the computer as much as he can playing on platforms like Steam, Blizzard and more. Johnson also works closely with the ORIGIN brand and they supply him for his gaming needs. As for favorite titles, DJs currently playing a few that's taking most of his attention. "My favorite game right now is Elden Ring, Johnson reveals. "I'm playing through that and it's my first play through. And I'm also waiting for Cycle Frontier to come out with Season 2. That comes out September 28."
Other than playing games, the fighter/streamer uses his laptop to edit videos for his YouTube channel Mighty Gaming. Before getting involved with the popular video platform, DJ was streaming on Twitch but found that YouTube was a much better fit for him and his viewers in terms of ease of use, versatility and community engagement. "I just switched over to YouTube and so far It's going great," Johnson says. "I've only had three streams. I just like where I can stream there and upload videos so it gives people more content to watch."
Origin PC Mouse Pad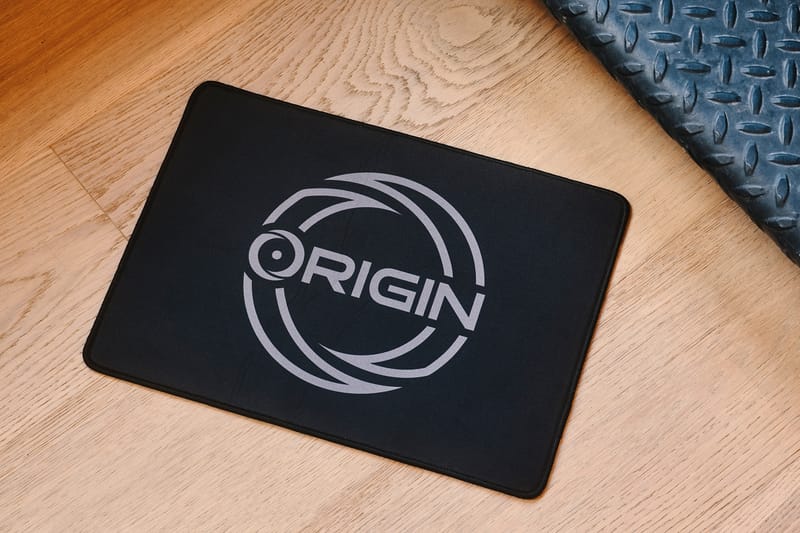 Corey Danieli
DJ's mouse pad isn't anything special. It's a generic pad with ORIGIN's logo printed on it. However, as a true gamer, Johnson feels that bringing a mousepad while traveling is often overlooked. "You'll be surprised when you travel around the world and you have a keyboard and a mouse but you have no mouse pad," DJ said with a laugh. "What I've done before is you'll end up using the hotel room service menu and that's no good. So now I actually travel with my damn mouse pad."
Apple iPad
Corey Danieli
While Johnson's laptop is for playing games and editing videos, his Apple iPad on the other hand is for movies and business forms. "If I'm on a plane and I need to do contracts or any type of numbers like taxes, I use my iPad." The iPad is basically just an extension of DJ's laptop, a substitute for in-flight movies and getting important forms and legal items sent to his accountant or lawyers. The iPad is just basically there as another screen to get him through long periods of travel.
TUMI Travel Pouch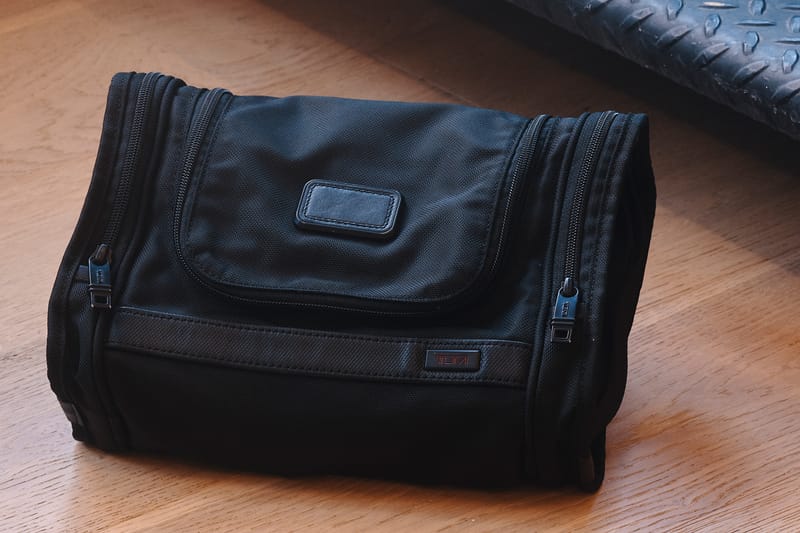 Corey Danieli
The TUMI travel pouch isn't the most exciting piece in Demetrious Johnson's essentials but it's a nicely-sized travel companion. TUMI is a trusted name for its functional designs and durability. Johnson mentioned that he puts various items in there like his gadgets, controllers and even his toothbrush. The double zip closure is conveniently placed and its size and shape are just right for placing neatly inside carryons, backpacks and duffel bags.
View this post on Instagram

A post shared by ONE Championship (@onechampionship)
Source: Read Full Article