Electro-R&B duo Snakehips is driven by the creative prowess of Oliver Lee and James Carter, both of which serve as the focus for this latest installment of Hypebeast's Essentials series. Hailing from the UK, the record-producing maestros have consistently blessed the world with dancey SoundCloud mixes and feel-good EPs that highlight house and garage sounds while also embracing nostalgic R&B and hip-hop elements. After concocting their hit single "All My Friends" with Tinashe and Chance the Rapper in 2015, Snakehips catapulted into the international music spotlight. And since then, they've joined forces with a diverse crop of artists from different genres including BIA, Lucky Daye, Zayn Malik, Anderson .Paak and more.
Earlier this year, the British dyad released their debut album never worry, which enlists a blend of impressive vocalists like Daya and Muni Long plus notable rap talents such as MadeinTYO, Earthgang and AG Club. The 13-song tracklist is bolstered by funky beats and blended with deep synths, resulting in uptempo tunes that are ideal for outdoor party vibes and summertime car rides.
Snakehips is currently on the road for its never worry tour in support of the album's deluxe launch. And during their New York City stop, we had the chance to chop it up with them to discuss what their favorite songs on the record are and the necessary items that they keep handy on the road.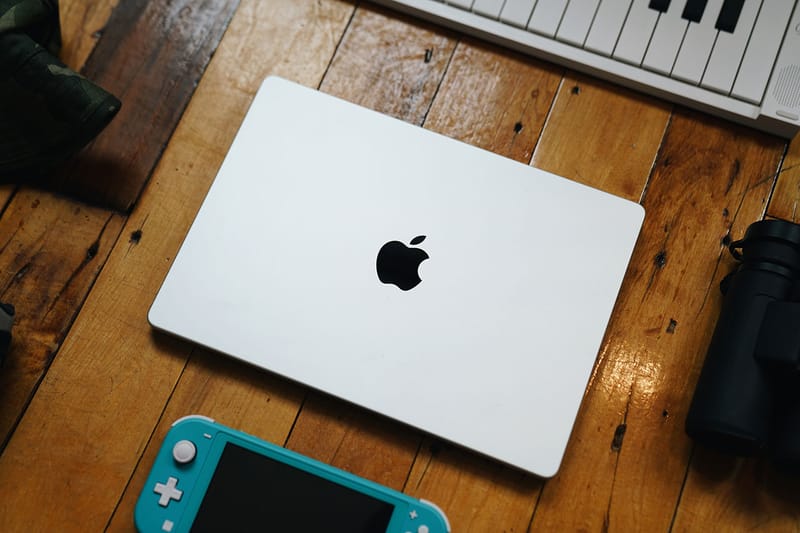 Nick Llanton/Hypebeast
How would you describe your approach when it comes to making DJ mixes over actual albums?
Oliver: We have a natural love for digging for new music. I love blending decades and mixing old songs with new songs. There's no real technique to it, you just have to set aside the time to lose your mind in it for a few hours. You find record labels, artists and random accounts, check their likes, reposts and all of that. There's a ton of gems on there.
Your debut album never worry released this year. What were some of your favorite memories from making it?
O: The entire process was so fun. We wanted our debut album to be fun, dancey and lean into that summertime mood and vibe. I loved making the "Sumthin Crazy" with Rochelle Jordan. She's so amazing and killed it on the vocals. "Somtimes…" with Daya and Earthgang was also another fun record to make.
James: "Whenever U Call" is probably my favorite track on the album. I listen to that one the most. "Empty" with Nicole Miller is also up there for me.
Why did you choose the track with Muni Long to serve as the focus for the deluxe album's release?
We originally wanted it on the initial rollout but it didn't get finished on time. And because it fit with the overall vibe of the record, we decided to carve room for it on the deluxe version. Her singing abilities are incredible and I think she killed her performance on the track.1 of 4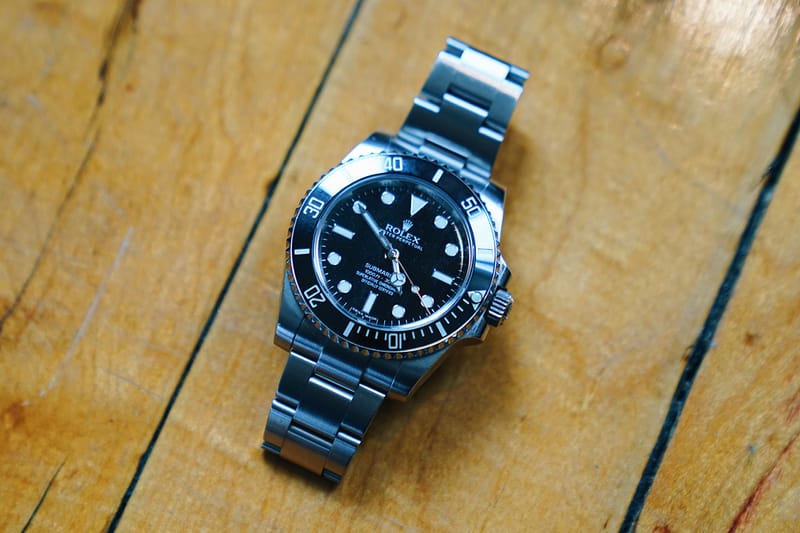 Nick Llanton/Hypebeast2 of 4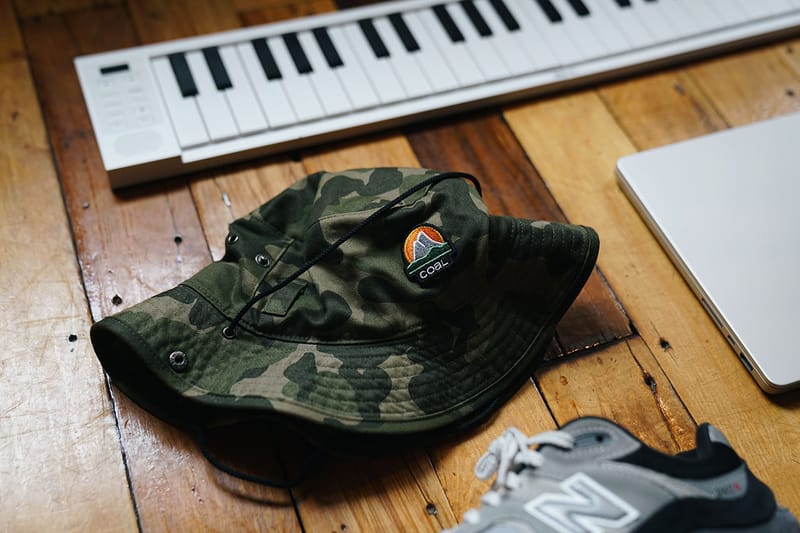 Nick Llanton/Hypebeast3 of 4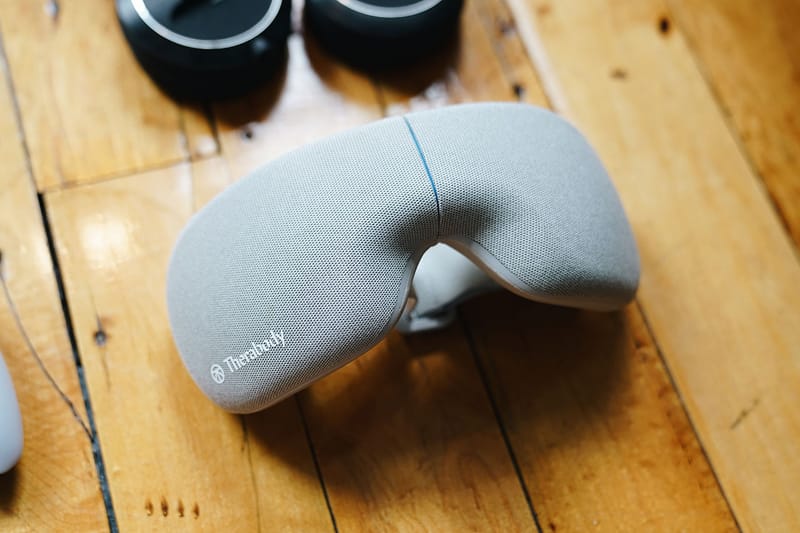 Nick Llanton/Hypebeast4 of 4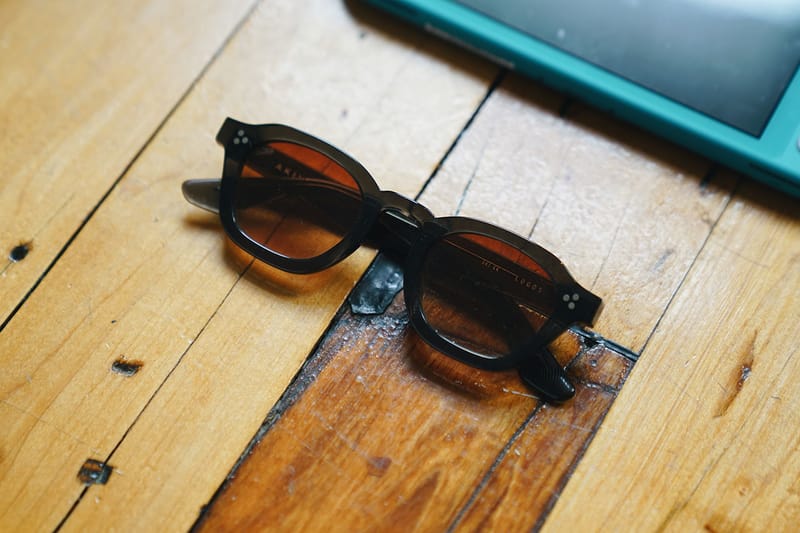 Nick Llanton/Hypebeast
Do you have any dream collaborators?
O: Azealia Banks is one of my all-time favorite artists. I really hope that I can work with her one day.
Let's get into all of your Essentials items. James, what made you decide to pick up the Nintendo Switch and Playstation controller?
J: I bought the Nintendo Switch back in May for my birthday because I wanted to play the new Zelda game. It's a good way to pass the time, so much in fact that sometimes even my work suffers because I'm on this thing too much on airplanes, in bed, etc. I get an hour of gameplay on that thing every day.
I use the Playstation controller for more gaming. I love playing Minecraft on my computer and that's easily packable when we're on the road.
How'd this carry-on folding piano make it into the rotation?
J: I picked this up at the beginning of the year so I can practice for my jazz piano lessons. My teacher is quite hard on me so I have to make sure that I practice even when I'm touring. The notes are full-size. It sounds like sh*t, but it does the job and I love that it's foldable.
What're you using the MacBook for the most?
J: It's for our job as we use it to play our sets, produce music and also engineer our mixes. In our downtime, a lot of movies get played on it. You'll be surprised how much Harry Potter gets played on that thing.
It's not every day that you see someone lugging around binoculars. Why do you keep a pair on you at all times?
J: I genuinely enjoy people watching. My dad always had a pair when I was growing up, so earlier this year I figured I might as well pick up a pair from myself. They're from Amazon and I've enjoyed them a lot so far.1 of 4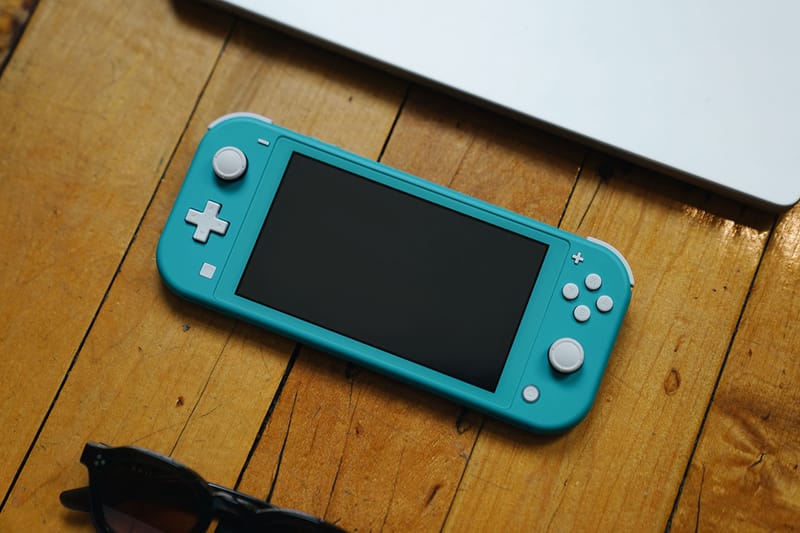 Nick Llanton/Hypebeast2 of 4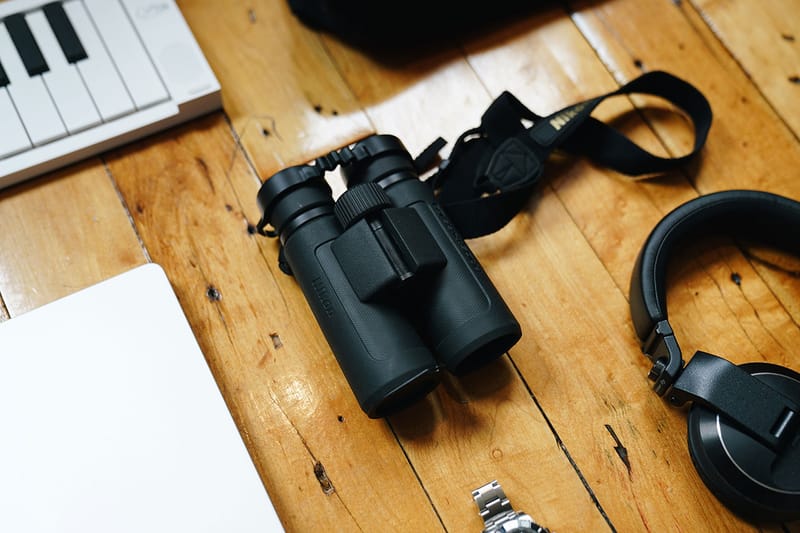 Nick Llanton/Hypebeast3 of 4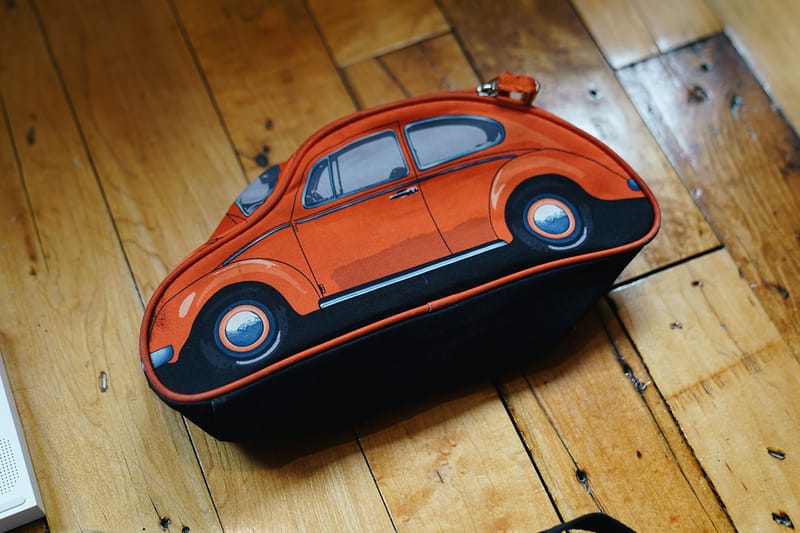 Nick Llanton/Hypebeast4 of 4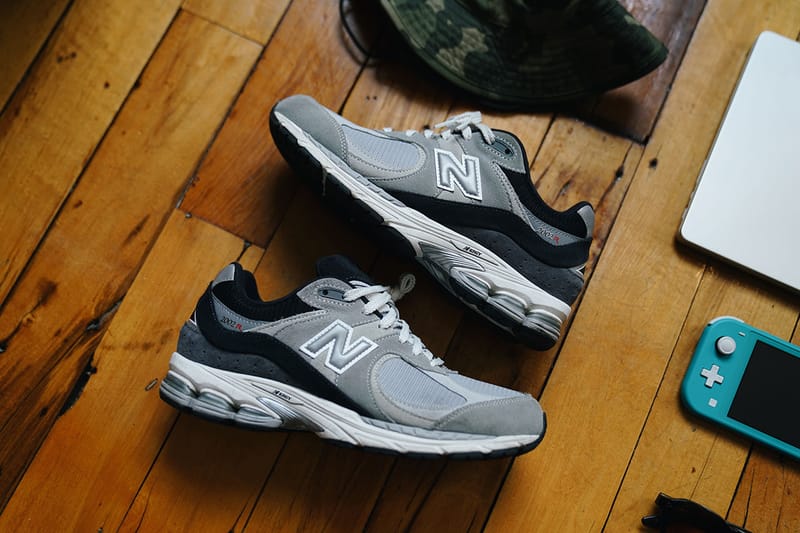 Nick Llanton/Hypebeast
What's the weirdest thing that you've seen on them?
J: There's a man that lives opposite of me and all he watches is adult films from the '60s and '70s. From my vantage point, I can't see what else he's doing but that's all that I see he watches on his TV for hours after 6pm. It's hilarious.
Moving onto Oliver's items — what drew you to these New Balance 2002Rs?
O: I've always gravitated towards more simple silhouettes like Nike Air Force 1s, but I recently picked up these New Balance 2002Rs and I love them. They're super comfortable and I love wearing them both for DJ-ing and with casual street style fits. I take them everywhere I go now.
This bucket hat is playful.
O: I travel with the bucket hat cause it's both functional and fashionable. It protects my head from the sun and comes in handy since we play a lot of music festivals. I picked this up from a snowboarding store in Salt Lake City, Utah and the camouflage pattern and outdoor-focused logo caught my eye.
Can you tell me a little more about these AKILA sunnies?
O: I was never really a sunglasses person but I love this Logos pair. I bought them in LA and was drawn to the way the shades had an orange tint that I can pair with different outfits and wear all-year round. The shape sits perfectly on my face as well.
This might be the most high-powered-looking sleeping mask I've ever seen. What're the benefits of this gizmo?
O: It's an eye mask that gives you head massages. There's a sleep setting, a relaxed setting and an energized setting. I mainly use it at home because I feel like if I used it on an airplane people would think that I'm using some weird VR set.
What's your experience been like with these Pioneer DJ headphones?
O: We've lost about a million pairs of those, but they're very solid quality and super lightweight. A lot of good vibes with those.1 of 2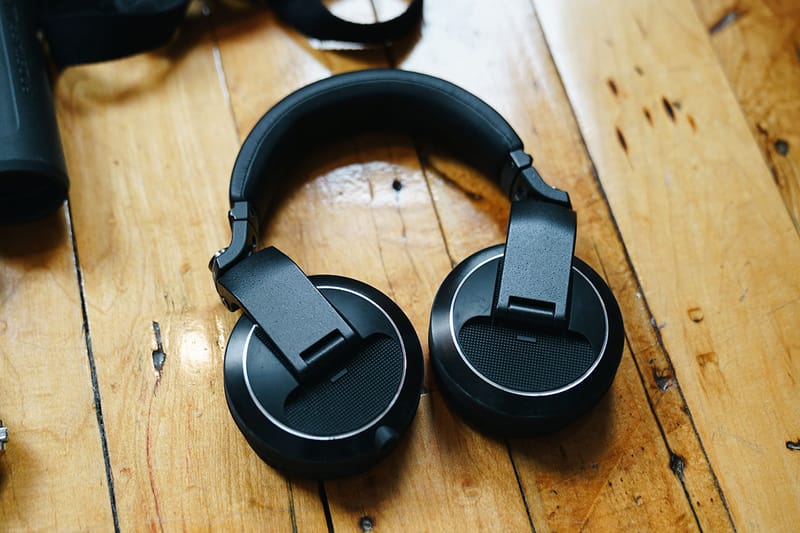 Nick Llanton/Hypebeast2 of 2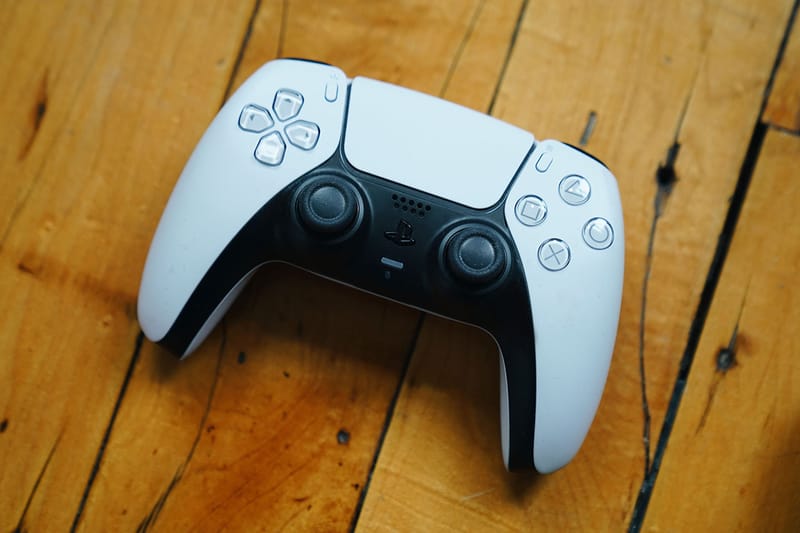 Nick Llanton/Hypebeast
This Volkswagen Beetle wash bag is so fun. Why is this important to you?
O: My mom got me that a few Christmases ago because I mentioned that I needed a new wash bag. It's silly, but I like it. I'm not even a Bug fan like that, but it works. It fits all of my bathroom essentials and is small enough to fit in my backpack and/or carry-on luggage.
This Rolex Submariner is stunning. How'd you acquire this watch?
O: I've had this Rolex for about five years now. The no-date Submariner is the perfect watch. This version is from 2012 and I love that this piece is super versatile. I can dress this watch up with a suit or wear it as a casual, everyday driver.
Snakehips' debut album never worry is available to stream now and you can view their upcoming tour dates here.
Source: Read Full Article