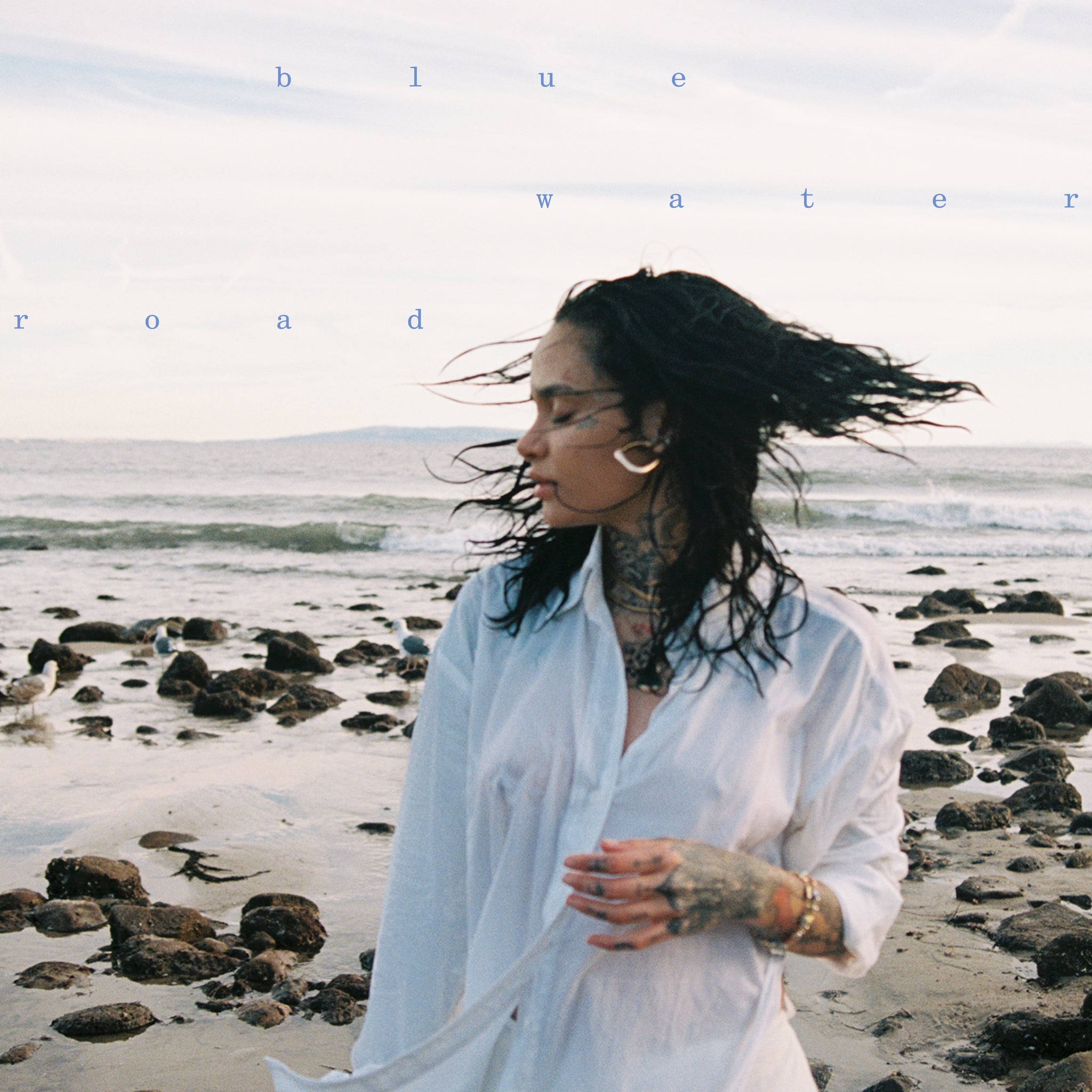 It's been almost two years since Kehlani released a full-length project, but on March 24, the Grammy-nominated singer announced that their third studio album is finally on the way. "my new album. blue water road. out 4/29/22," she captioned an Instagram post with the album's title and cover art. Kehlani also shared a link for listeners to presave the project ahead of its release date.
Along with their album announcement, Kehlani shared a statement about the story behind "Blue Water Road," saying that the album is "a destination in my mind." She added: "I'm giving everyone access. It's an emotional journey, a sexual journey, and a spiritual journey. To me, the album is like a glass house. It's light, transparent, and the sun is shining right through it."
Ahead of "Blue Water Road"'s release, Kehlani dropped its first single, "Alter," last September, along with its music video. Last month, they premiered the album's second single, "Little Story," with an accompanying music video as well. The forthcoming 13-track project is executive produced by Pop Wansel and set to release on April 29. No features have been announced yet.
Kehlani's last album, "It Was Good Until It Wasn't," released in May 2020 and debuted at No. 2 on the Billboard Hot 200 chart. However, the R&B album was snubbed from the 2021 Grammy nominations, causing outrage from her fans. But the singer assured them in a now-deleted Instagram post that they didn't need awards to prove anything about her music. "we had a #2 overall album and #1 rnb album," they wrote in a caption. "i have a lot of fans wondering where certain accolades or acknowledgments are for me but i need y'all to know that YALL listening to and loving the music is what matters to me the most."
Source: Read Full Article