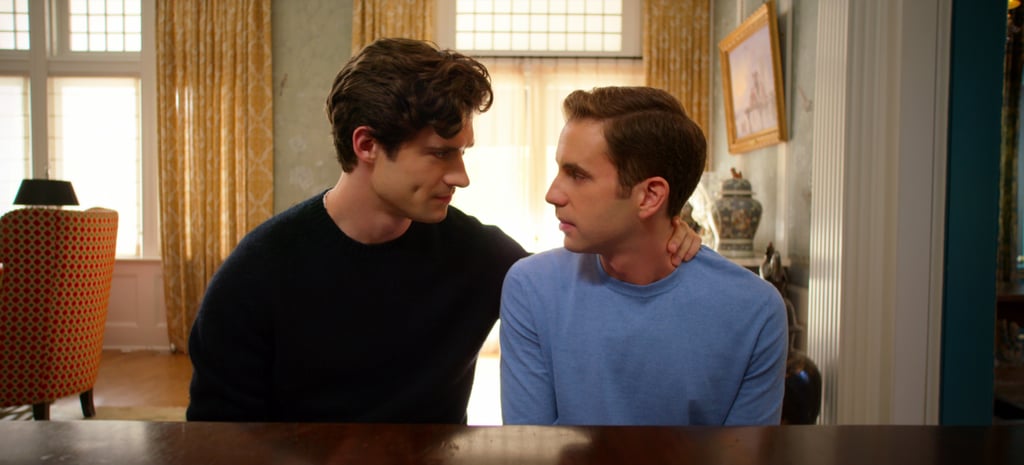 Newcomer and Hottie David Corenswet Steals the Show in The Politician's Latest Trailer

Netflix's The Politician is set to drop on Sept. 27, and we're already champing at the bit to see more of this dark comedy starring Ben Platt. In the latest trailer, though, we caught a glimpse of another character who has us highly intrigued: David Corenswet as River. We haven't been able to glean much about this character, except that he shares a sweet kiss with Payton (Platt) and tells him he's going to change the world while wiping away his tears.
Not sure about the rest of you, but I think River is going to be my favorite character on this show, not to mention this might just be Corenswet's big break. He is very much a newcomer to Hollywood and credits his part in Affairs of State as his first big role out of school. Funny enough, it's also a political piece, just like The Politician, and he even noted in an interview at the premiere that he very much enjoys politics and keeping up with current events. He's had other small roles in various TV shows and series, as well as done some behind-the-scenes work on a few projects.
The real gem of Corenswet's career, though, is the web series Moe & Jerryweather that he hosted with his friend Adam Langdon. You can find their old comedy videos on their Vimeo page, and it will give you just a taste of how funny Corenswet can be, which seems promising for his role in Ryan Murphy's Netflix creation.
The handsome actor — no, really, he looks like a combination of Tom Welling and Henry Cavill — joins an already star-studded cast in Murphy's new show, including Platt, Gwyneth Paltrow, Lucy Boynton, and Zoey Deutch. We can't wait to see what's in store for not just River on the show but also Corenswet IRL. While we wait for the show to hit Netflix, let's enjoy some of his best Instagram pictures, shall we?
Source: Read Full Article