Design studio Fettle has revealed the interiors of a new members club in Brooklyn, which combines luxurious materials with stark concrete architecture.
"The Malin" is located in Williamsburg, on the ninth floor of the William Vale hotel building. The development in its entirety was designed by Albo Liberis, but for this particular project, The Malin's in-house team worked alongside Fettle to conceptualize and design the interior scheme. Given that the architecture features exposed concrete and lots of glass, the team was keen to warm up the space and did so through the use of rich colors and luxe materials.
Solid oak, reeded glass, rich valves, buttery leathers, and high pile rugs take visitors on a journey of tactility. Moving through the space, each room takes on a slightly different vibe – suiting a variety of purposes. But across the entire club, a home-like feel is employed. Most of the footprint is taken up by common areas, where standing and sitting desks are located. A library is designated for silent work, while a further 40 dedicated desks, seven private offices for small teams, and four meeting rooms cater to whatever working needs members may have.1 of 3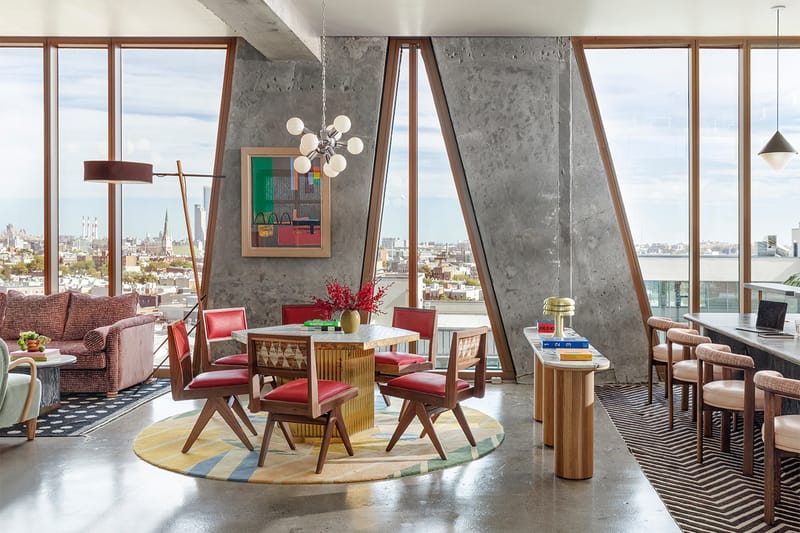 Lesley Unruh2 of 3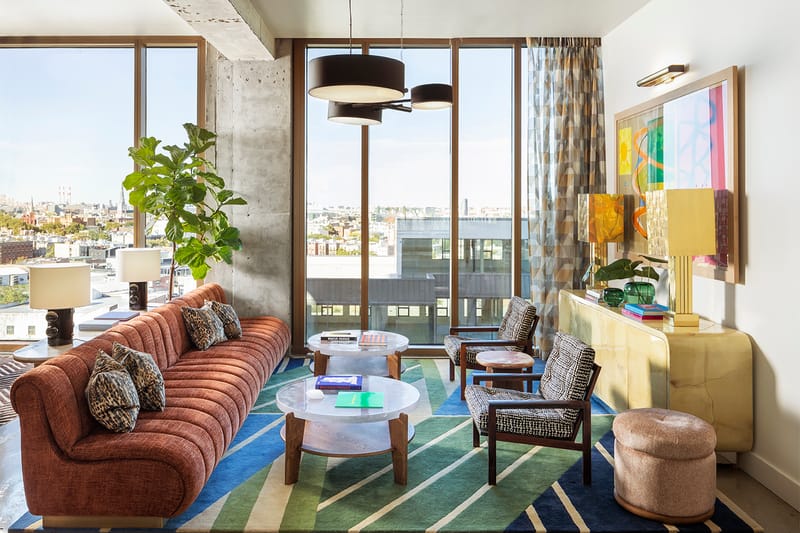 Lesley Unruh3 of 3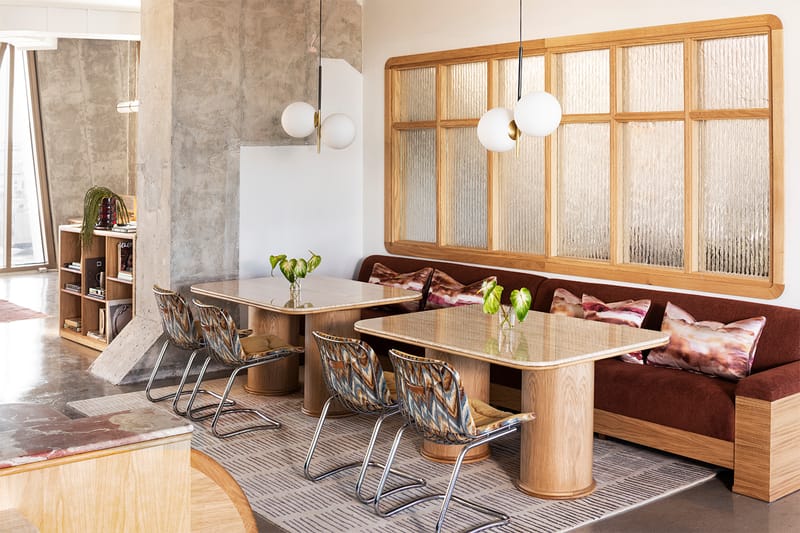 Lesley Unruh
Throughout, lighting by Roll & Hill, Kelly Wearstler, and Thomas O'Brien features. "Democratic in design and membership, The Malin's boutique size allows for their non-vetted membership to be capped, ensuring that everyone has a seat and the space remains comfortably quiet," adds the team.
By its own description, The Malin functions as a "work-focused members club" – meaning that it sits somewhere in between a cozy, luxurious members club and a co-working space, which are now very much commonplace in cities. It aims to provide a"boutique experience" for freelancers and small teams, with only 200 to 250 memberships per location. As well as providing the physical space, The Malin membership comes complete with an on-site Executive Assistant to support administrative duties.
Take a look around the space above, and for more interiors, check out this newly renovated Parisian apartment, which retains the building's existing curved walls, arched doors, and stained-glass windows.
Source: Read Full Article