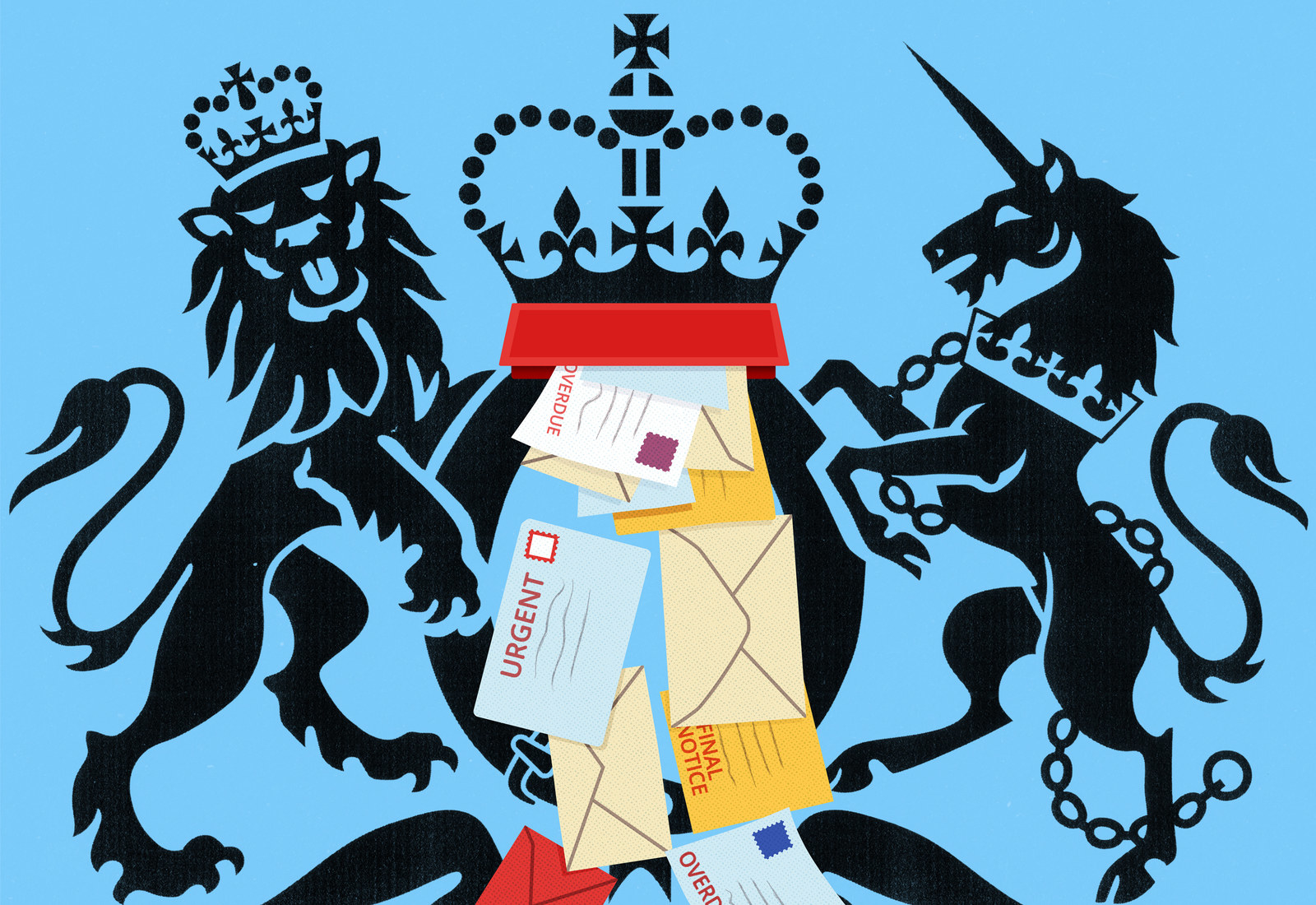 "PLEASE CALL US," the text from a debt collection agency demanded in capital letters, "your payment is due". When the message flashed up on Olawale Ilori's phone, he "felt scared". The message had been sent because he'd found a lawyer using legal aid. Despite the fact the lawyer hadn't even been to court with him by that point, requests for contributions he had no way of paying had already been passed from the government agency responsible to an external debt collector.
Six days later — still a week before he had even used a lawyer in court — he got a follow-up message: "We're concerned your payment has still not been received. Please call the team immediately."
Ilori was due to be sentenced in crown court for theft from an employer and was scared he was about to go to prison. The Legal Aid Agency, a branch of the Ministry of Justice, said he had to pay more than £470 a month towards the cost of a lawyer, despite him earning little, being in rent arrears and having nothing in his bank account.
His lawyer had appealed the sums on the grounds of hardship, but as the court date loomed, Ilori also had to deal with the stress of texts chasing legal aid payments.
The MoJ has outsourced the collection of all legal aid contributions to Rossendales, best known as one of the biggest bailiff companies in the country. While initially it is simply collecting the money and not chasing debts or sending bailiffs around, the effect of receiving messages from a company known for its bailiff work is chilling.
"I felt scared and threatened," Ilori told BuzzFeed News. "Bailiffs intimidate people and it's something the government needs to sort out. It's a stressful time as well. It's a scary feeling because it's a large amount to pay. So when you receive these texts, you just feel threatened that they're going to come to your property."
When his lawyer finally heard back from the LAA, they concluded the sum had been calculated in error and in fact he owed nothing at all.
According to the Law Society, Ilori's experience is not unusual. Yet the Ministry of Justice's reliance on bailiffs comes at the same time as it is undergoing a consultation on how to protect the public from their unsavoury tactics.
Announcing "a crackdown on rogue bailiffs" last year, the government issued a call for evidence on bailiff behaviour with a view to tightening the regulatory framework that governs debt collection agencies. Justice minister Lucy Frazer said: "There is absolutely no excuse for aggressive tactics and such behaviour will not be tolerated. We will not hesitate to take action, so we're asking the public to share their experiences to help rid our society of rogue bailiffs for good."
An investigation by BuzzFeed News on the MoJ's use of bailiff companies has revealed:
The average amount of debt being chased by bailiffs for the Legal Aid Agency has almost doubled since 2012 (from £2,540 to £5,242), data released to BuzzFeed News under Freedom of Information (FOI) shows.
Experts believe this rising figure is likely a result of the means test not being updated in nearly a decade, as more people are chased for higher contributions.

Research suggests bailiffs are often chasing debts that are impossible to pay because the rates are determined on a 2010-level cost of living, meaning many people in poverty are being sent unrealistic legal bills.

The number of people subjected to debt collection has fluctuated in line with the number of cases in court, but last year more than 8,000 people were pursued by bailiffs acting for the Legal Aid Agency, chasing a record £44 million, figures released to BuzzFeed News under FOI show.

While bailiffs and other enforcement action are not used unless someone fails to pay, Rossendales, which collects all crown court legal aid payments, has been accused of aggressively pursuing the money, in some cases sending repeated letters and text messages before the defendant has even appeared in court.
BuzzFeed News has uncovered cases where Rossendales was commissioned to collect amounts owed based on MoJ calculations that were later found to be incorrect. As incorrect calculations are not included in the MoJ's figures for those subject to debt collection the true scale of bailiff use may be much greater. Lawyers say it's common for the MoJ to miscalculate the amounts due.
Under its contract with the MoJ, Rossendales is sent details of money owed the day after the LAA sends notification to clients. The company must then send out letters to inform defendants of the amount owed within 24 hours of being notified by the LAA. Defendants then have 28 days to pay the first installment. Ilori's solicitor, Helen Snell, said that as well as LAA errors, the other reason the amounts calculated as owed are so often wrong is because the paperwork is fearsomely complicated. Lawyers have told the Law Society that many people who are self-employed, for example, struggle to prove they cannot afford a lawyer.
Snell believes the problems are endemic. "They do miscalculate, and I think they miscalculate quite a lot because it's quite difficult to apply for legal aid just in terms of filling out the form. The costs are ridiculous and the [MoJ's] relationship with the bailiffs, I think, is appalling."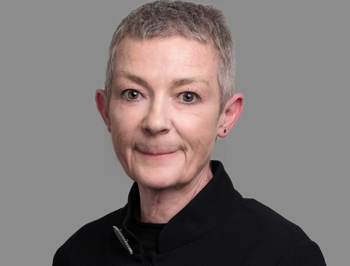 Helen Snell
She is concerned that the MoJ is too quick to refer on the collection of payments. "My biggest beef with the Legal Aid Agency and Rossendales is that if someone must pay contributions towards their legal aid, I think the LAA notify Rossendales immediately. I don't think anyone takes the trouble to tell Rossendales 'there's a query on this', and Rossendales just immediately start being unpleasant."
Ilori had assumed a criminal defence would be free, but the solicitors he approached told him that even though his earnings were just £1,300 a month, he'd likely have to pay significant contributions towards the legal aid bill, or pay privately for a lawyer. With nothing in his bank account, a modest income working in a hotel kitchen, and his rent stacked up in arrears, he couldn't afford to pay for a lawyer.
The cost was too much for Ilori. Twice he appeared at Southwark crown court with no lawyer, ready to represent himself rather than incur more debt, and twice the judge sent him back to try to find one.
When he finally found a lawyer and they sent off the funding paperwork, the LAA came back saying he would have to pay £471 a month for his defence until a debt of more than £2,300 was paid off.
Ilori was worried. The cost was unaffordable, and his lawyer appealed the high monthly payments on grounds of hardship. Despite an appeal pending on the amount due, and despite the fact that he wasn't even due in court for another two weeks, he was being texted by debt collectors for government services he had not yet received.
It was only later that the LAA conceded the sum had been calculated in error and he owed nothing.
Jonathan Black, criminal defence specialist and chair of the London Criminal Courts Solicitors' Association, said the LAA should not be outsourcing collection of payments before the sum owed is certain.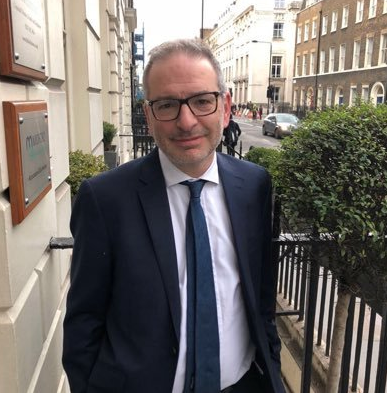 Jonathan Black
He said: "Within days, often before the case has even got going, they receive notification of contributions and demand for contributions [from Rossendales]. The problem is that they make the contributions on the basis of what they anticipate the cost to the Legal Aid Agency for the case will be, and that changes according to what happens with the case. They should be waiting to see what the real cost is, but they're passing it to Rossendales straight away."
Black said that given Rossendales' reputation for using bailiffs to collect money from people already frightened by "facing the wrath of the legal system" ahead of a trial was "entirely insensitive".
"Bailiffs are only meant to be used as a last resort. We've all had it where we've forgotten to pay a parking fine or something and not opened a letter or two. Even the most articulate of us are alarmed when we receive such a letter, so those that are in the system are petrified. That's why it's inappropriate."
Describing a case he defended earlier this year, Black said that before the trial was even due to start, his client was being chased by Rossendales for contributions to likely legal costs of £5,500. The man was acquitted before a trial because of a lack of evidence, which meant that no money was owed to the LAA. Yet because he missed a letter and had not paid the contributions Rossendales had demanded, he was still pursued in the courts for £279 for the privilege of having been pursued for a debt that should never have existed.
"What's mad about it is that it's a different type of tax on innocence in that significant debts have to be incurred even before guilt is determined in order for people of low income to benefit from legal representation," Black said. "You don't send bailiffs out when the debt is incurred … If they were paying their solicitors, they wouldn't be billed until the outcome of proceedings. Essentially they're chased for fees before the case has even started."
Rossendales describes itself as "a market-leading debt recovery company". While a lot of this work is done via letters or texts, rather than bailiffs being sent to someone's home, a quick Google search for the company's name is topped by multiple references to it as a bailiff firm and adverts for companies offering ways to stop them from seizing possessions.
Rossendales's contract is for collecting legal aid payments right from the beginning, before it is technically considered a debt. The company said that enforcement action is only taken as a last resort when a defendant or convicted individual has continually refused to pay or ignored requests for payment. But anyone receiving a text or letter from the company who searched the name online could reasonably believe that they were being pursued by bailiffs.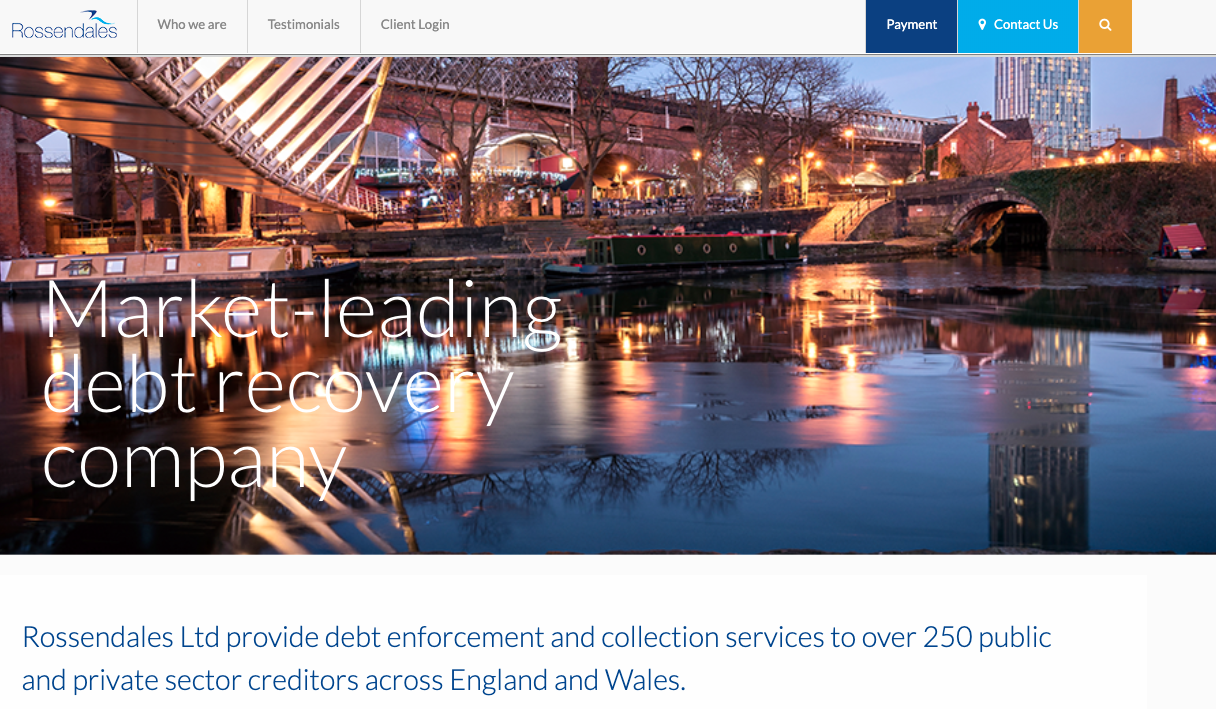 Rossendales states that, as a contractor, it can only act on the instructions it receives. It is the LAA that dictates what value of contributions are due for collection and the timeframes in which they should be collected. Defendants have to agree to the means assessment and repayment terms before receiving legal aid.
At any point during pretrial processing, a defendant can apply to the LAA for a reassessment or a hardship review based on either a change in circumstances or incorrect assessment of means. Rossendales said it advises defendants and signposts them to the LAA if the company is told they cannot afford to pay or they believe that their means assessment was incorrect.
The means test — which determines whether someone is eligible for free legal aid, has to pay contributions towards it, or must fund their own defence privately — has not been updated since 2010. The government acknowledged in its review of the Legal Aid, Sentencing and Punishment of Offenders Act 2012 (LASPO) that the means test needed reviewing and pledged to complete a review by the end of summer 2020.
In reality, even if the MoJ did decide to update the means test, any changes would be unlikely to be executed until 2021 at the earliest. Legal campaigners argue the process has already been slowed down by Brexit and that the means test needs uprating urgently, rather than as part of the slower process of implementing the LASPO review.
Richard Miller, head of Justice at the Law Society, said: "The means test hasn't been updated, which means that people who are ever poorer are being asked for contributions that are ever higher."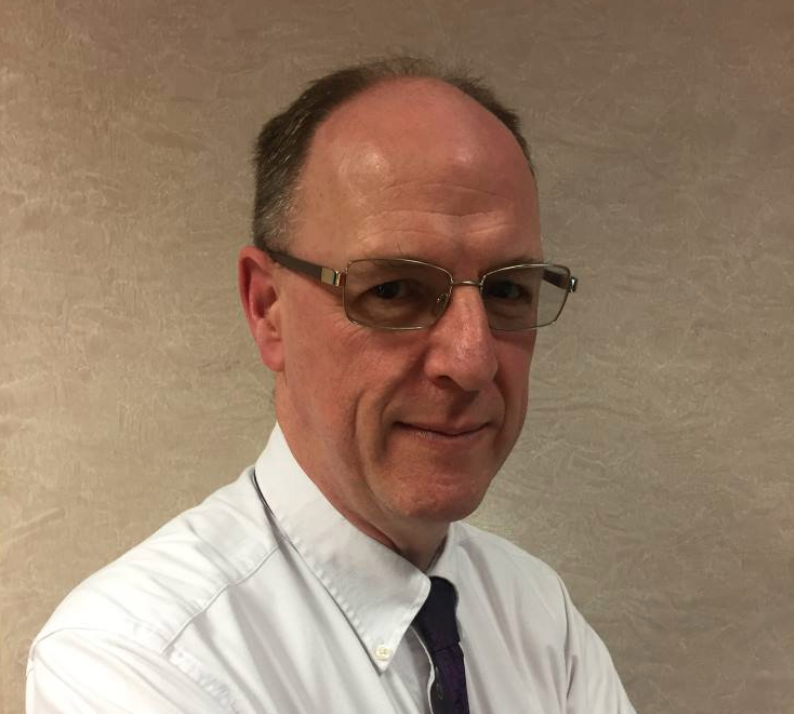 Richard Miller
Miller said that as well as pushing people to pay unaffordable contributions towards their legal costs, others do not qualify for legal aid at all. "It means people who need representation against charges which may or may not be justified are struggling or unable to get the help they need.
"The current political turmoil makes it difficult to get ministerial decisions on issues that we consider urgent and vitally important. On the means test, we would like to see uprating urgently, before the review addresses more fundamental issues. We believe this is having a serious impact on the criminal justice system right now that needs to be addressed."
Professor Donald Hirsch, director of the Centre for Research in Social Policy at Loughborough University, revealed last autumn that the legal aid means test was so dated for criminal cases that defending accusations in court was pushing people into poverty.
In a report for the Law Society, Hirsch wrote that for people on the lowest incomes who did not pass the means test for free legal aid, paying contributions towards legal costs meant their remaining income "dropped to about 20% below the commonly cited poverty line and in certain cases to below the level of safety-net benefits".
He told BuzzFeed News: "The real problem is that the living allowance is set at only half of what you actually need to have a minimum living standard, according to our research. It's just a much too low amount to meet your needs."
Hirsch said the known flaws in the means test — and the fact that people needing a criminal defence have no choice but to take on the debt — made the use of bailiffs hard to justify. "The idea that you use a brutal system to recover money that you've encouraged people to incur is an indictment of the system."
It is often the innocent relatives of those in prison who bear the brunt of the MoJ's outsourcing of the recovery of unrealistic legal debts.
Chris, who asked for his real name to be withheld, was sentenced to more than two years in prison after using his phone while driving a lorry and failing to brake fast enough in a pile-up that caused serious injuries. Going to prison came as a shock. He was only 19 and had never offended before.
His girlfriend, Rebecca, was home alone with their new baby, surviving on £139 a week maternity allowance, when the letter from Rossendales arrived demanding £7,427 for the cost of his legal aid defence. It was the first the family had heard of the debt — a letter from the LAA did not arrive until after the one from Rossendales despite being dated a day earlier.
"I got home and saw this letter and it really shocked me," Rebecca recalled. "It was really terrifying. I thought we were going to lose the house. I think I had £20 odd saved, I don't think I've ever had £7,000 in the bank before, I was just on benefits, that's it. I had no idea what on earth to do. I was really panicking."
In tears, she called Chris's parents, who tried to reassure her. Chris's father recalled how frightened she was: "I think her words were, 'we're going to be thrown out, they're going to come and take everything'. If you've heard of debt collection agencies, you know these aren't cuddly people, these are people who'll kick down your door."
Chris had only just gone into prison and the LAA had wrongly assessed his income as £26,000 (it had been much less), and he was by then in prison and no longer earning.
Chris said his lawyer had originally advised any debt would be small. "He said because you're in a low-income job and you'll lose it, there'll be a minimal amount to pay. The first I heard about the amount was when they started sending letters to me. There was nothing I could do."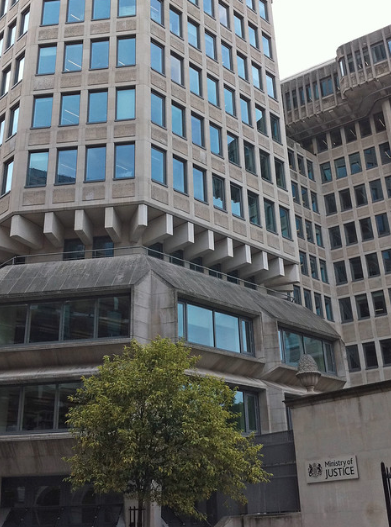 The Ministry of Justice
After much correspondence and the involvement of their local MP, the LAA came back and said that contributions should not have been asked for in the first place, and that nothing was owed. Later, it went back on that and decided the sum owed was £1,126.80, though Rossendales charged an additional £28 because Chris's father paid by card to get the debt off the young family's shoulders. Paying by bank transfer is free, but this was the last straw for him.
He said: "[The LAA] should not be selling the debt before they know what it is."
Miller, of the Law Society, said that after touring the country speaking to lawyers about legal aid issues, intimidation by bailiffs was a recurring problem. "The indication I got in a number of parts of the country was that bailiffs were employing, let's say, very assertive measures to try and recover debt. Even if they were behaving fully within the rules laid down for them, the impact on defendants and their families was that they felt intimidated.
"If the debts they were collecting were reasonable because the means test was set at a fair level, this would be far less problematic. The reason this is such a serious issue, and has such an adverse impact, is that the debts being pursued are not realistically affordable."
Richard Burgon, shadow justice secretary, said the use of bailiffs to chase legal aid debt was "unacceptable" and "a direct result of the Tory's deliberate undermining of our legal aid system." He added: "Urgent action is needed from the Ministry of Justice to prevent vulnerable people from being put under this kind of intolerable pressure."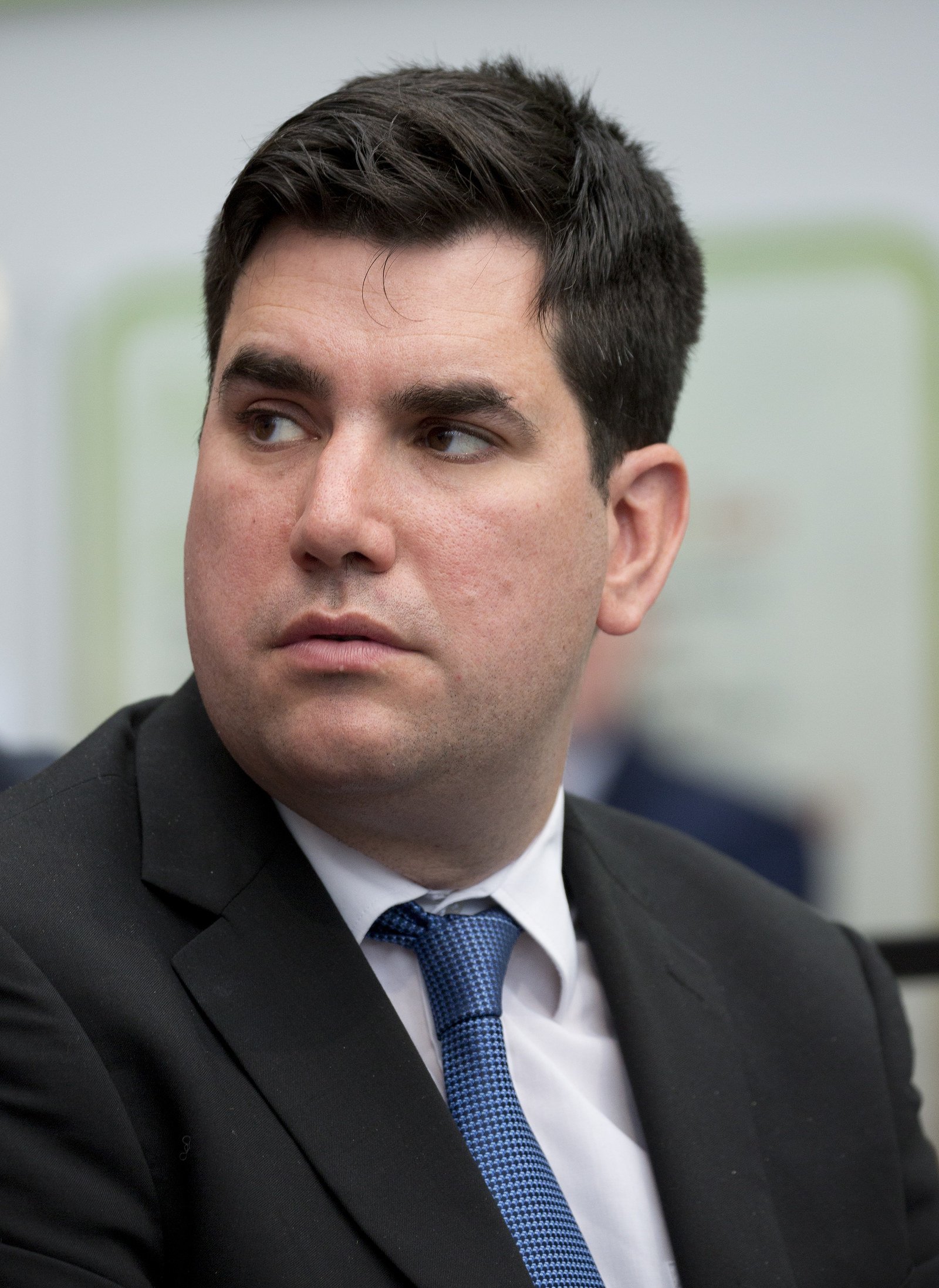 Richard Burgon
A Ministry of Justice spokesperson said: "We are clear that aggressive enforcement action is not acceptable, which is why we introduced safeguards in 2014 to provide more protection, particularly to vulnerable debtors, while ensuring debts can still be collected effectively."
The 2014 safeguards, which included the introduction of mandatory training and an enhanced court-based certification process for bailiffs, as well as new rules about what can be taken and how, are currently being reviewed. The MoJ has put out a call for evidence on their efficacy and is examining the case for creating an independent regulator.
A spokesperson added: "The Legal Aid Agency always informs the client first before notifying Rossendales about contribution payments. Bailiffs are used as a last resort after all other methods have been exhausted.
"Our review of the legal aid means test criteria is already underway and once complete, we will bring forward any necessary changes as soon as possible."
One consequence of chasing unaffordable legal debts aggressively and an outdated means test has been an unbalanced justice system, where people feel they cannot afford to take on debt and turn away the chance of having a proper legal defence to criminal charges.
The proportion of defendants appearing with no lawyer in crown court has seen a small but significant rise in the last 10 years and is already causing concern throughout the legal system. The number of defendants with a lawyer representing them at any of their hearings fell from 99% in 2010 to 93% in 2017.
BuzzFeed News revealed the extent of judges' concern about the experience of unrepresented defendants last year after being leaked the full version of an MoJ report on the issue.
"People who are objectively in poverty are being asked to pay substantial contributions," said Miller. "One possibility for people in this situation is they may choose not to be represented because they're scared of taking on further debt."
For Ilori, who tried twice to appear for sentencing in crown court without a lawyer, going alone might well have resulted in jail time. When he arrived in Southwark crown court on March 28 for his third attempt at being sentenced, he looked relieved to have a lawyer by his side.
His sentencing relates to £12,000 he took last year from a safe at a café where he worked. In a police interview, he explained that he took the money to pay off drug dealers from his past who were on his back. Ilori's previous conviction was a 12-month suspended sentence for intent to supply drugs in April 2012.
As a result of police seizing the drugs he was carrying at the time, he was still being chased by the supplier and wanted to pay off the debt and shut down the past that kept coming back to him.
In the intervening years, apart from a caution in 2016, Ilori had almost no trouble with the law and was working in steady jobs. However, because the caution also involved theft from an employer, it was seized on by the prosecution and the judge as an apparent pattern of offending. The Crown Prosecution Service advised that the starting point of a sentence should be two years in prison.
Francis Gomer, the solicitor advocate who represented Ilori in court, was able to provide essential context. It transpired that the earlier caution was when he was working at a sandwich chain that had a perk of giving free food to family and friends. He gave some away but did not log it in the café's system. Gomer said: "He accepted a caution, but I seek to persuade the court it's a somewhat different category to this order."
Gomer emphasised that several years had passed with him doing nothing wrong and working hard. "There's an element of pressure here from his past, which has bubbled back to the surface and asked for their money back," he argued.
He went on to point out that Ilori is not violent, that the offence was a direct result of a past he had left behind coming back, that he was remorseful, in employment, and wanted to pay compensation — something he would not be able to do from prison. He also pushed heavily for maximum community service to try to ensure his client avoided immediate jail.
The judge berated Ilori for the "massive breach of trust" and said it would be "exceptional" for someone not to receive immediate custody for the offence. But he seemed persuaded by his lawyer's arguments. In the end, the judge gave Ilori a suspended 10-month sentence, 200 hours of unpaid work, and ordered him to pay £1,400 in compensation.
When the case concluded, Ilori looked visibly relieved. Explaining his role, Gomer said: "I don't want to overemphasise my ability as an advocate, but the reality is the court needed his background explained in quite a lot of detail. There was an application that had to be made in private in chambers that he couldn't have made on his own. He needed an independent advocate to ask to see the judge in chambers."
Gomer also believed that Ilori was unlikely to have thought to provide context to the caution he received for theft from an employer had he defended himself. "His assumption would be, 'if I talk about the caution at all it's going to make me look bad'."
When asked if Ilori would have escaped jail without a lawyer at his sentencing, Gomer's response was unequivocal: "No."
More on Access To Justice
An Academic Has Accused The Ministry Of Justice Of Changing Research That "Contradicted Its Policy"

Emily Dugan · June 18, 2019

A Woman Died In Prison Six Years Beyond The Sentence For Her Crime. Now Her Family Have To Crowdfund To Prepare For Her Inquest

Emily Dugan · May 21, 2019

The Ministry Of Justice Has Been Accused Of Sitting On Evidence That Undermines Its Drive To Close Courts

Emily Dugan · March 18, 2019

Victims Of Discrimination Will No Longer Have To Go Through Phone Vetting Before Meeting A Lawyer

Emily Dugan · Feb. 7, 2019
Emily Dugan is a senior reporter for BuzzFeed News and is based in London.
Contact Emily Dugan at [email protected].
Got a confidential tip? Submit it here.
Source: Read Full Article