Seasoned collaborators Tiffany & Co. and Daniel Arsham are looking to the world of Pokémon for their latest collaboration. Continuing on Arsham's notable "Future Relics" aesthetic, the capsule features a striking range of oxidized sterling silver necklaces and pendants, which evoke the crystallized nature of Arsham's Pokémon sculptures showcased in A Ripple in Time – with a special design coming in an 18k yellow gold as well.
The collection features six iconic Pokémon – Pikachu, Charmander, Squirtle, Jigglypuff, Cubone and Mew – and includes three different styles: a pendant with one Pokémon each, a station necklace with six Pokémon – all crafted in oxidized sterling silver with diamond accenting – and, for everyone's favorite, Pikachu also gets a pendant in 18k yellow gold with diamonds. The sterling silver styles are presented in a cobranded Tiffany Blue Box® embossed with the Tiffany & Arsham Studio & Pokémon logo, while the Pikachu pendant is encased in a Tiffany Blue® Poké Ball. Take a closer look at the designs below.
1 of 4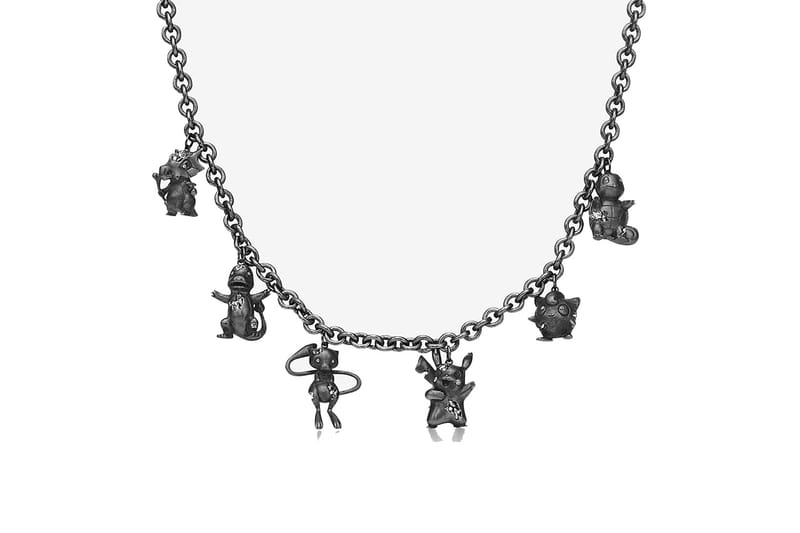 Tiffany & Co.2 of 4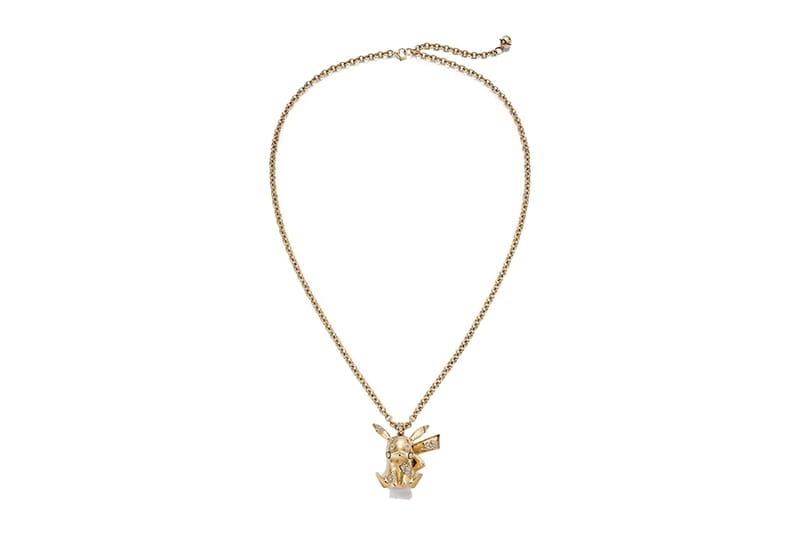 Tiffany & Co.3 of 4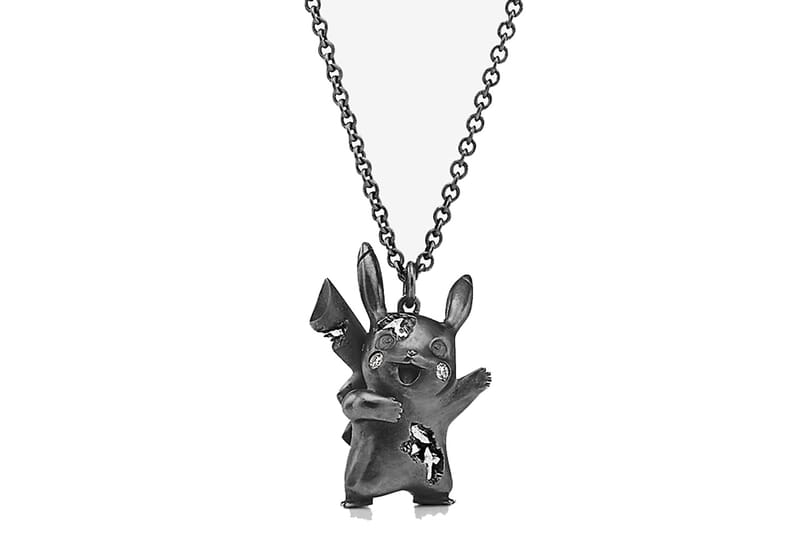 Tiffany & Co.4 of 4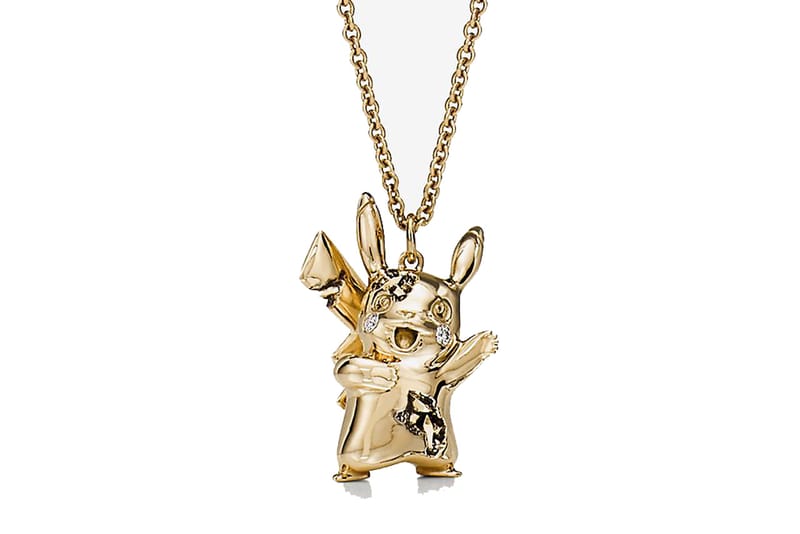 Tiffany & Co.
"My latest collaboration with Tiffany & Co. is a combination of pop culture, fine jewelry and art," Arsham conveyed to WWD. "Pokémon has had an immense presence ever since I was a child, and this capsule collection celebrates the influence Pokémon has had in my work and my long-standing partnership with a heritage brand like Tiffany & Co. Both are inextricable from the cultural footprint of the past, present and future."
The Tiffany & Co. x Arsham Studio x Pokémon capsule collection ranges from $1,290 USD to $29,000 USD, and will be available for a limited time. Per Tiffany's website, purchases for the Tiffany & Arsham Studio & Pokémon capsule collection follow the timeline below. Buyers can enter three separate draws for three separate products (one for each style).
Starting on November 29 at 9:00 a.m. EST until November 30 at 9:00 p.m. EST, clients may enroll online for an opportunity to purchase.
Starting December 1, clients will be notified regarding their enrollment outcome and if their order is confirmed or not.
On December 9, confirmed orders will be ready to ship.
Elsewhere in the fashion world, Telfar is giving away free shopping bags as part of its new "Gifted" program.
Source: Read Full Article