People take photos on their phones as marchers stream past in Melbourne, Australia.
People across the world are walking out of school and work in a massive youth-led movement to draw attention to the climate crisis.
There are more than 3,600 events planned, according to the main organizing group #FridaysForFuture. The third global youth-run climate strike of the year, Friday's event is poised to be the biggest yet, leading up to the first-ever UN Youth Climate Summit in New York on Saturday.
"September 20 is not our goal," Xiye Bastida, a 17-year-old climate activist helping to organize the latest strike in New York, told BuzzFeed News. "It's a stepping stone, a catalyst for future action. It's a point to tell the world we are watching."
The climate strike movement is just over a year-old. It started with 16-year-old Greta Thunberg, who began striking alone every Friday in August last year outside of the Swedish Parliament building in Stockholm to call attention to climate change. In the year since, the movement has spurred hundreds to thousands of kids to strike regularly. Other climate movements, most notably Extinction Rebellion in the UK and the Sunrise Movement in the US, have tapped into growing frustration about a lack of climate action.
Thunberg has brought her blunt plea for climate action first to the international climate conference in Poland last year, the TED talk stage, and, just this week, to the US Congress, where she told lawmakers, "This is the moment in history we need to be wide awake. Dreams cannot stand in the way of telling it like it is, especially not now."
Here's how today's strikes unfolded across the world:
Australia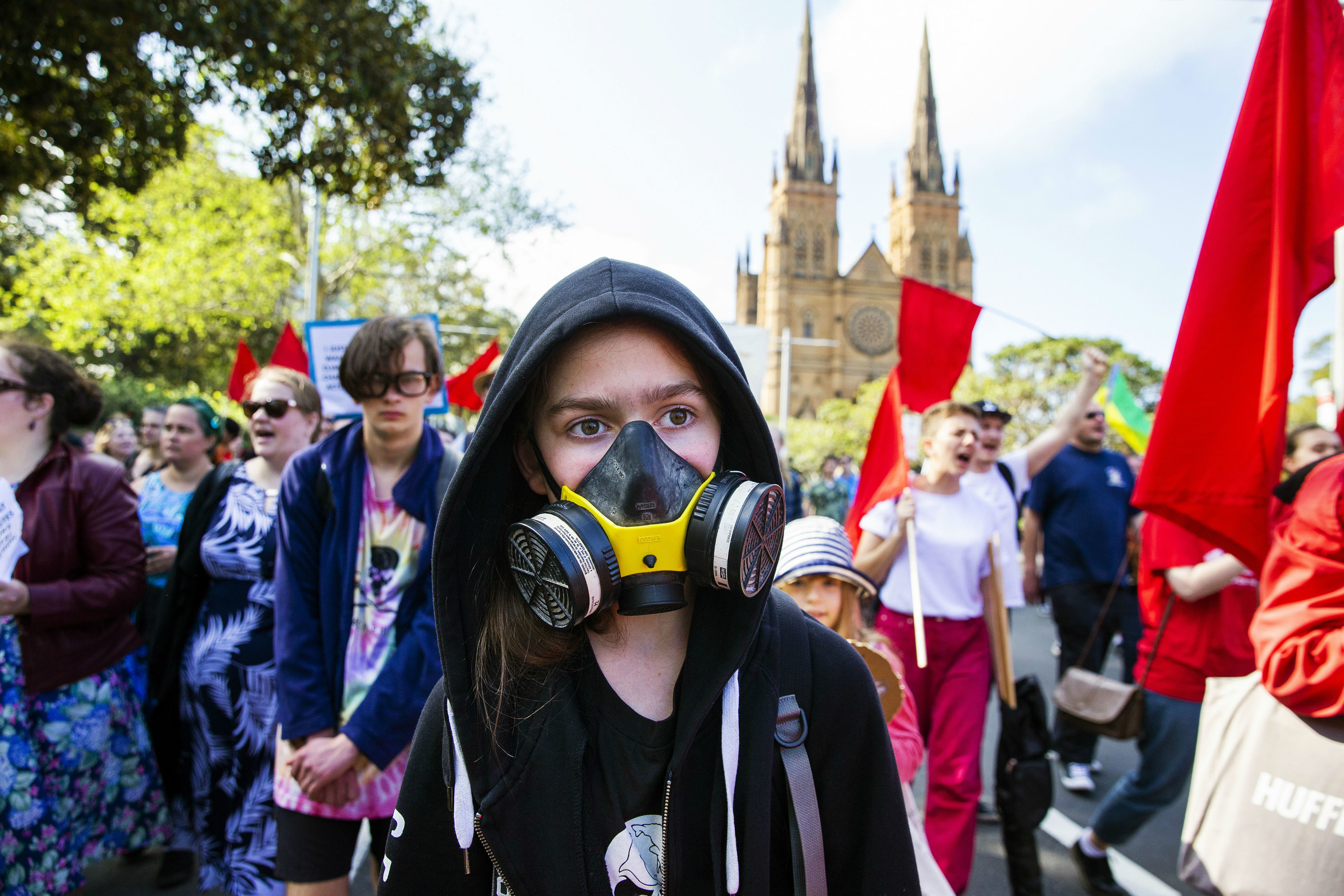 A protester wears a gas mask during a march in Sydney.
Some of the biggest rallies so far took place around Australia on Friday, including in major cities like Sydney and Melbourne, where more than 100,000 people were thought to have gathered.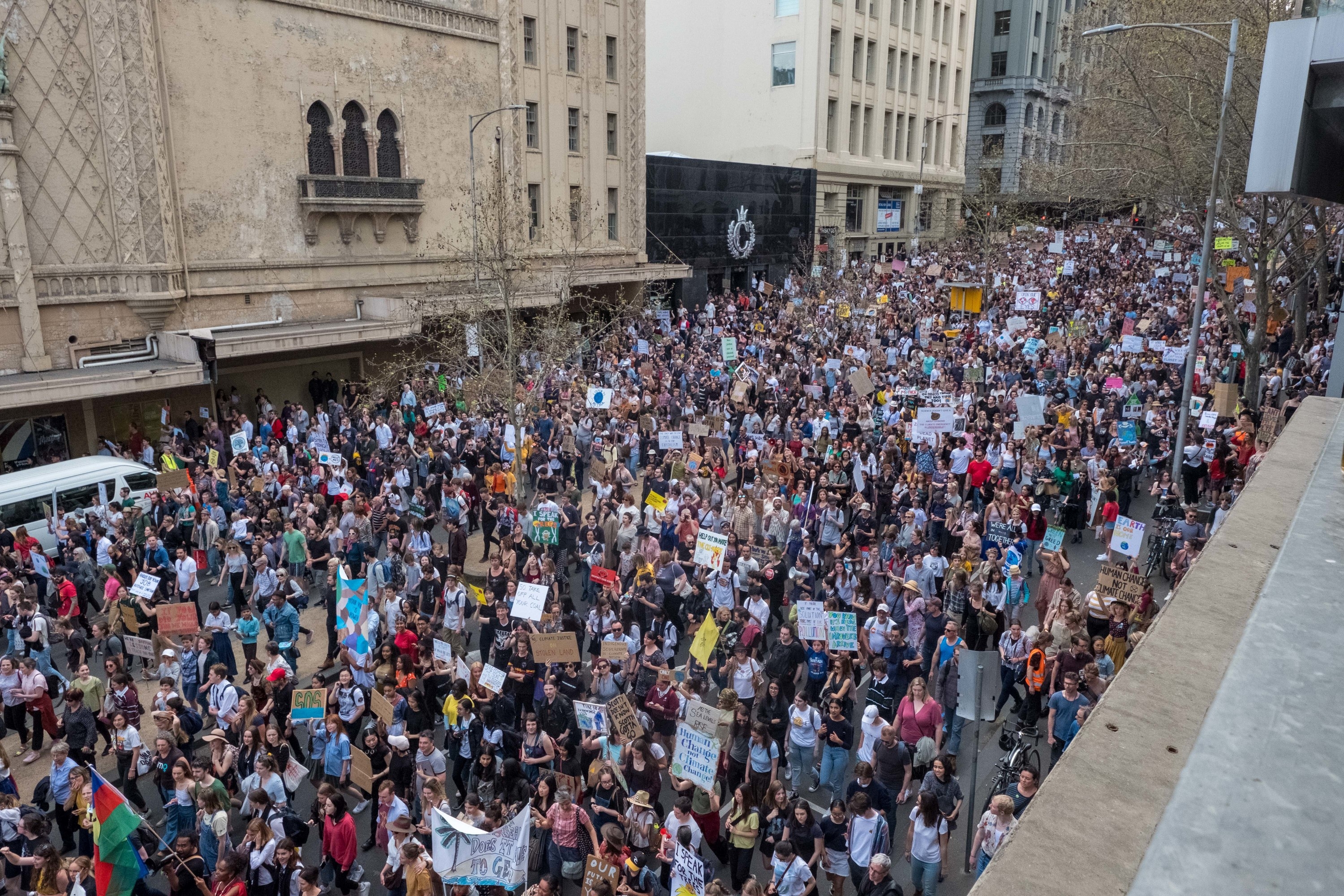 Climate protesters march in central Melbourne.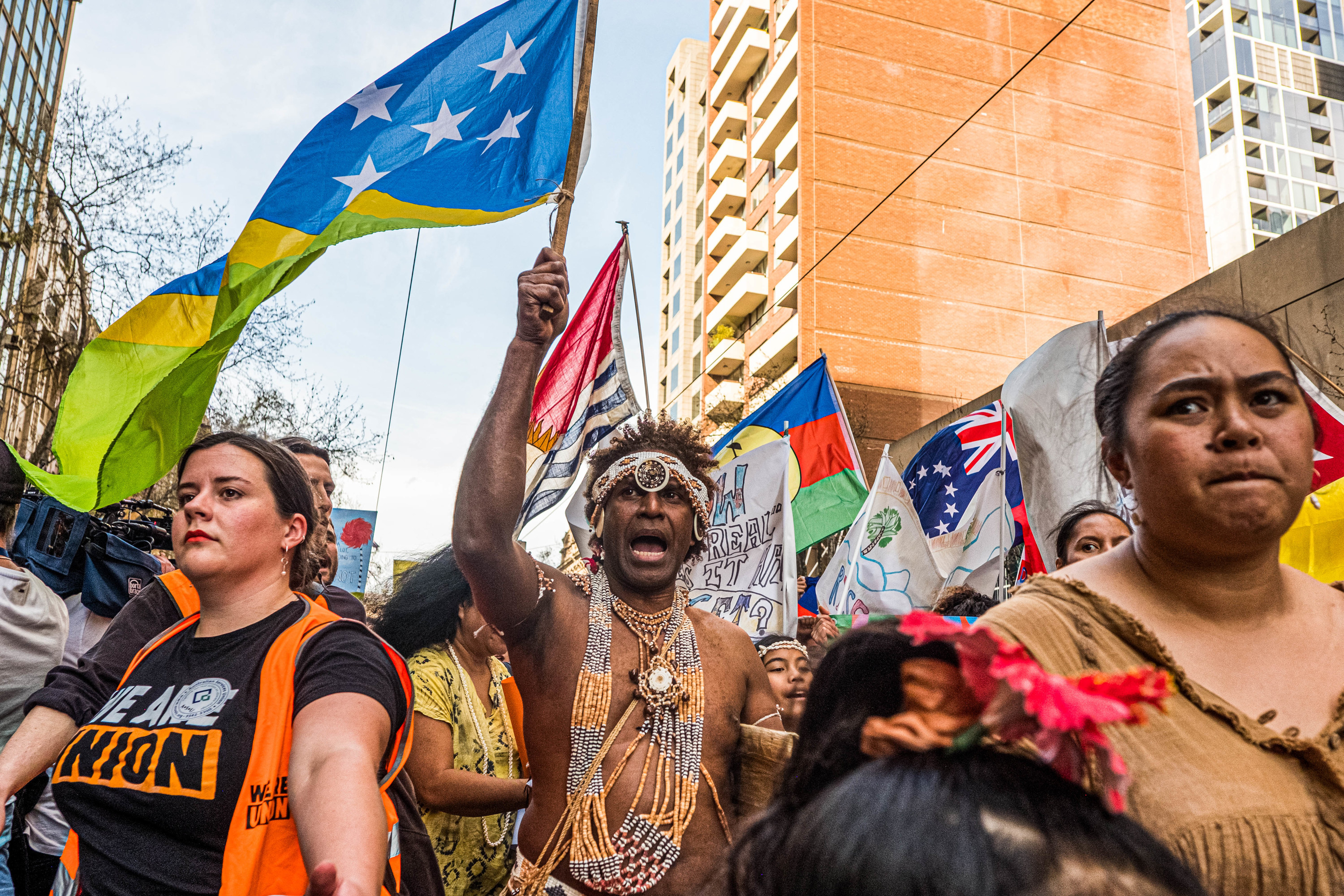 Philippines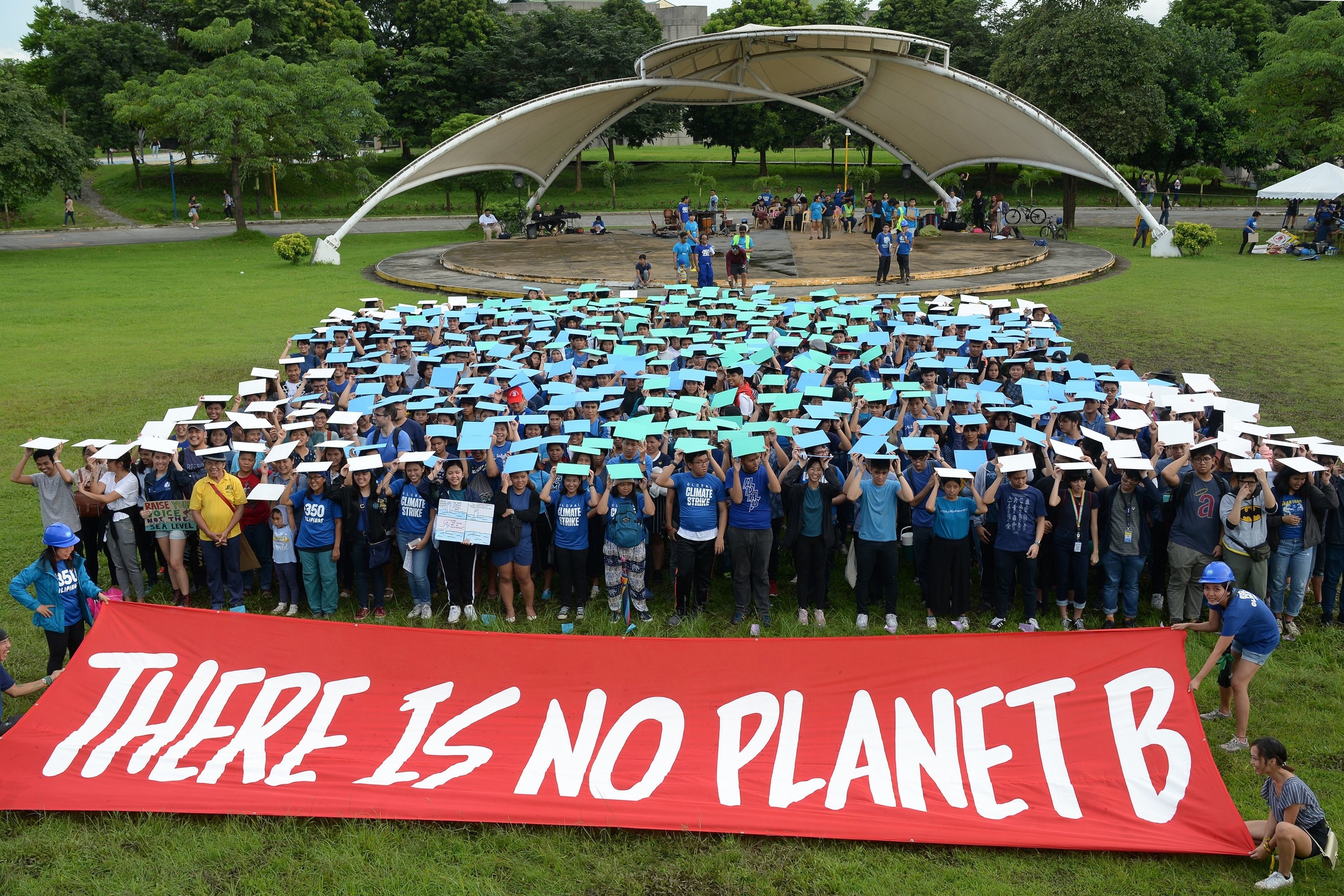 Students and workers walked out and assembled at the University of Philippines' campus in Manila to take part in the strikes. It was reported Thursday that younger students would be given permission to skip classes to attend the protests.
Hong Kong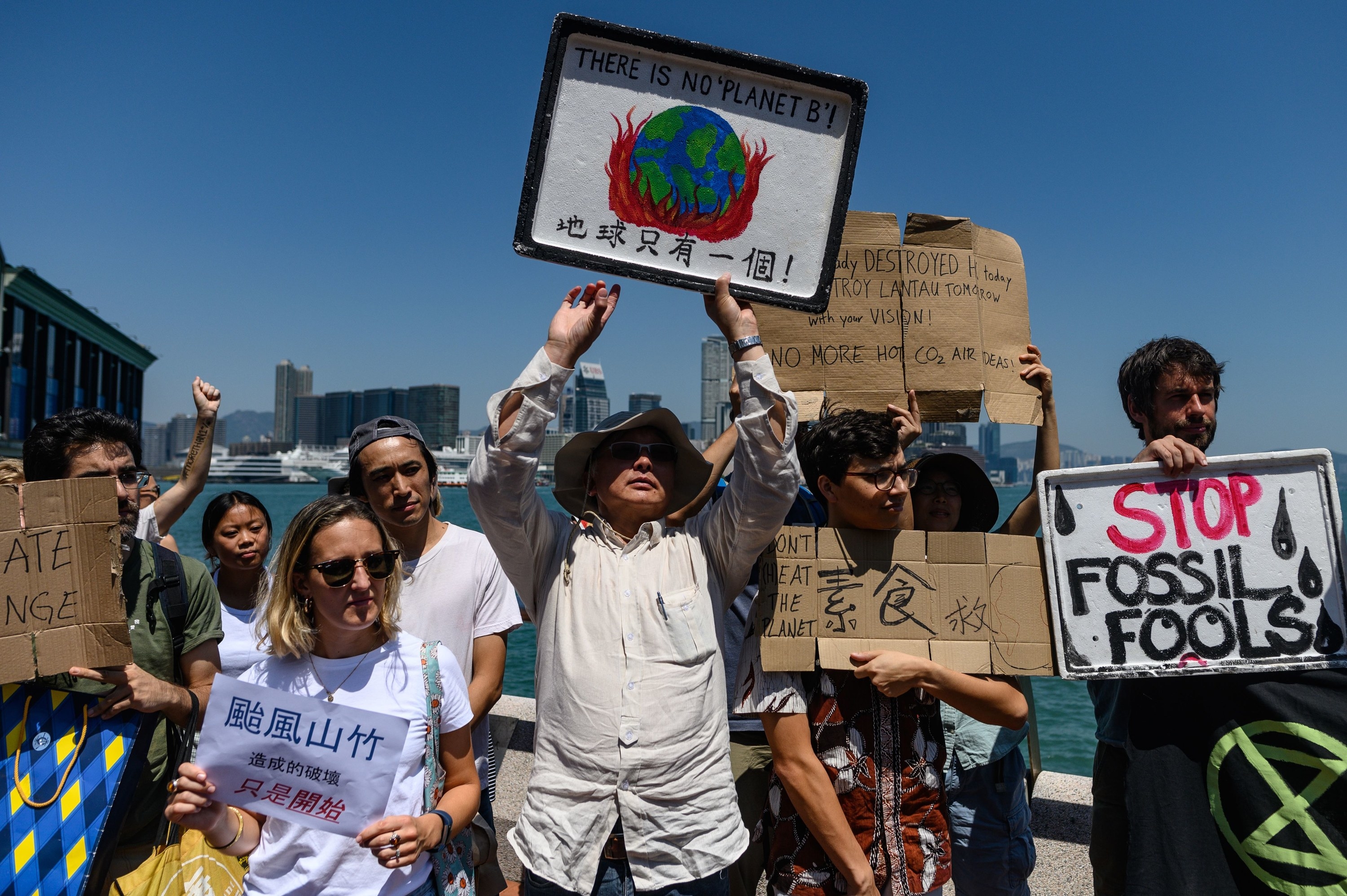 Protesters assembled in Hong Kong, which has experienced months of mass pro-democracy demonstrations, to demand action on climate change.
Thailand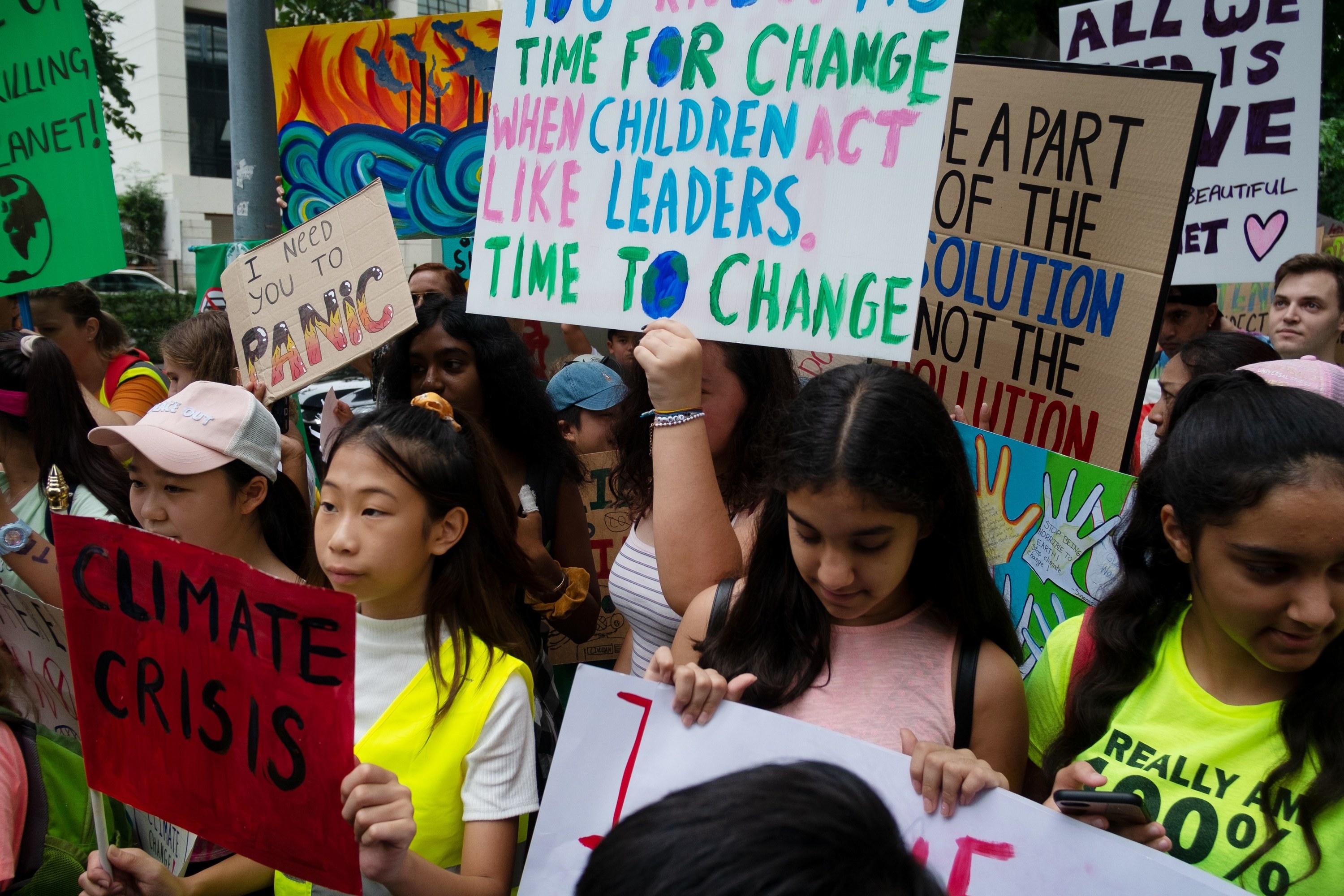 Young demonstrators in Bangkok joined the global climate strike, with marches and events taking place across cities in Asia.
Germany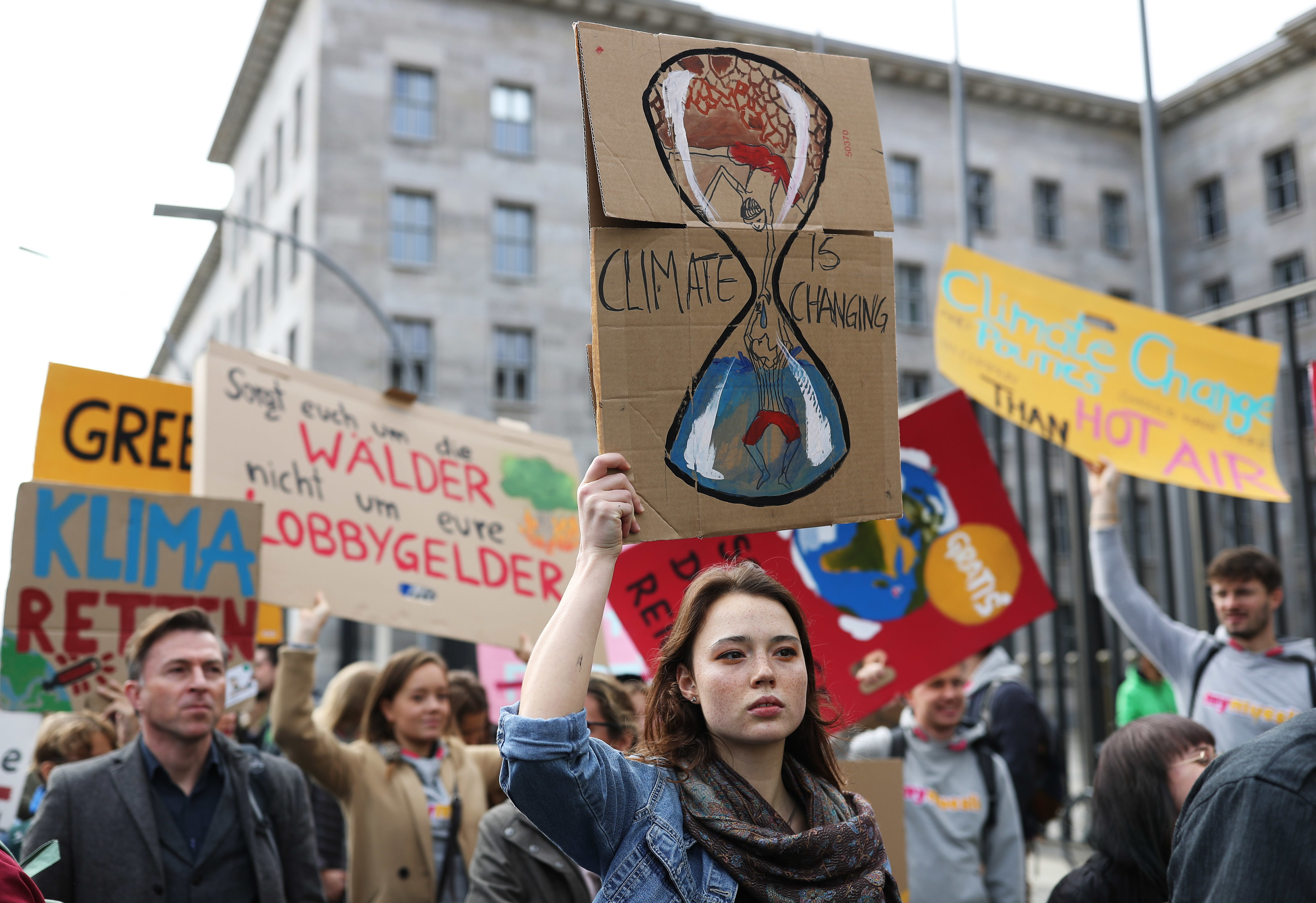 Huge demonstrations are taking place in Berlin. Activists who assembled outside the country's ministry of finance demanded the government and businesses take immediate action to lower CO2 emissions.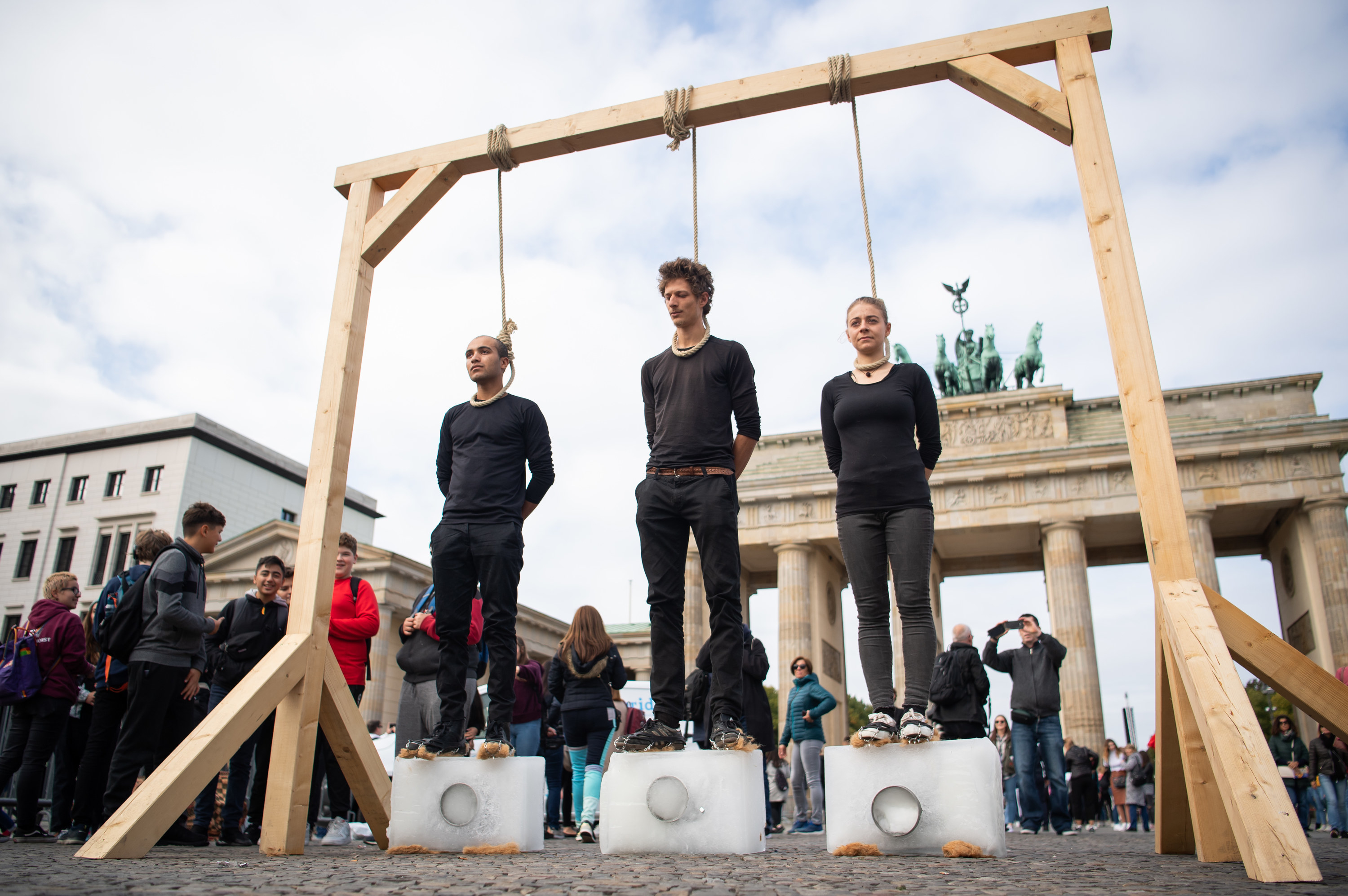 Three demonstrators standing under a gallows, on blocks of ice, in the shadow of Berlin's Brandenburg Gate.
Bangladesh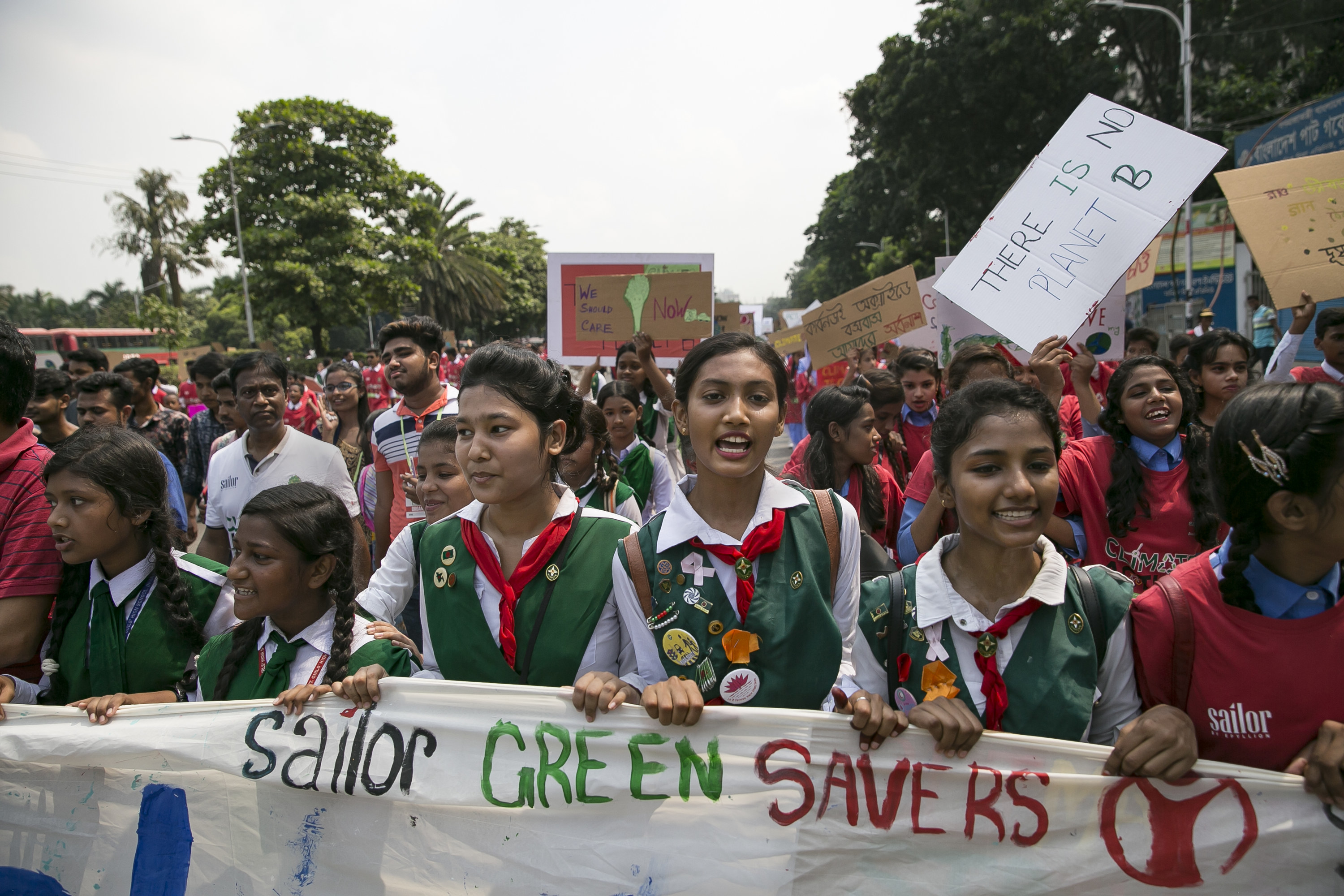 School students and protesters gather during the climate strike rally in Dhaka.
UK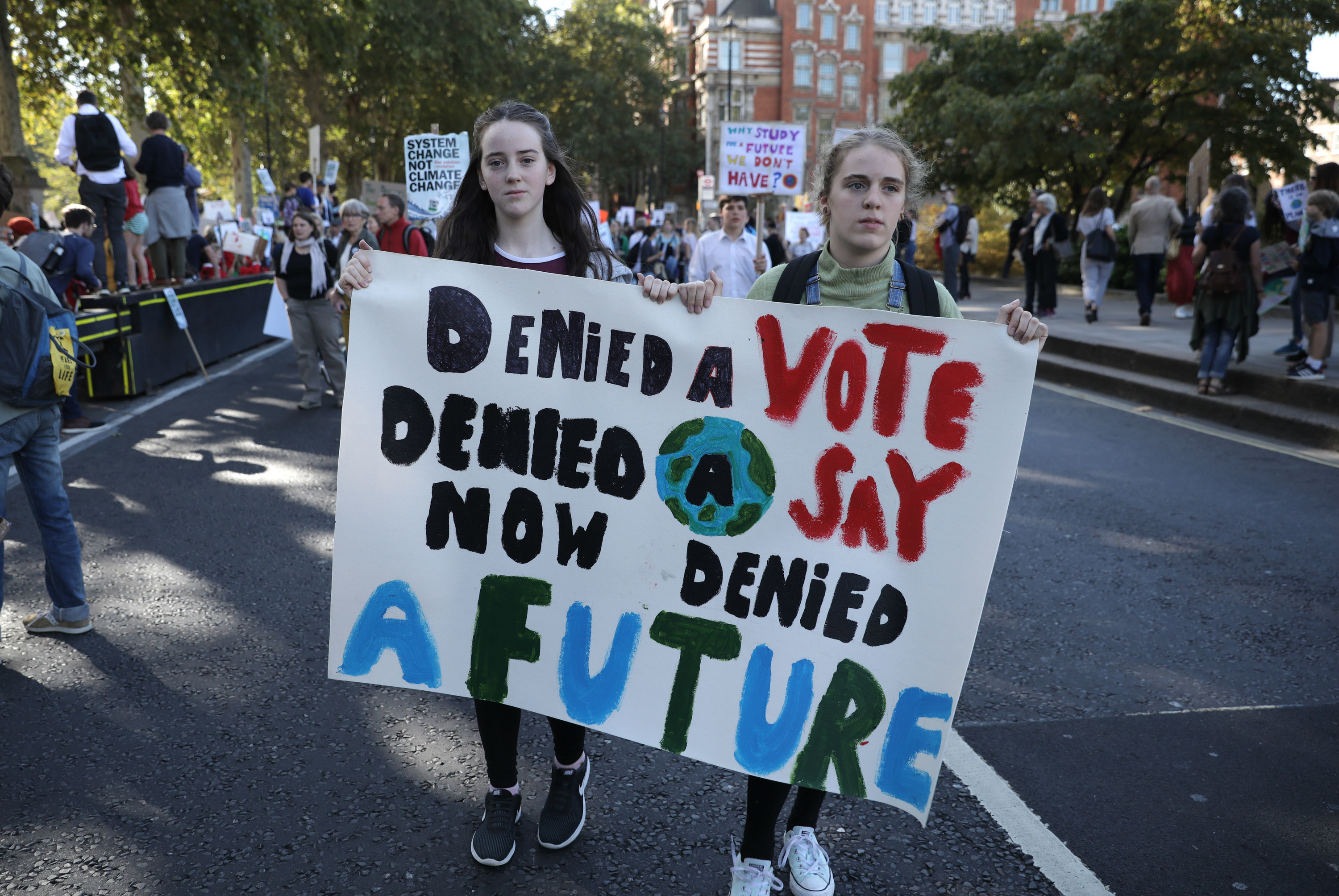 Young protesters march in London, one of many demonstrations taking place across the UK on Friday. "I'm worried that I won't be able to have a meal everyday … I'm also worried that I won't be able to simply breathe outside without a gas mask or face mask," said Elijah McKenzie-Jackson, a 15-year-old from London who said he was considering striking from school all of next week. "I just think we need to strike to save the world."
More on this
"This Is The Time To Wake Up": Greta Thunberg Just Called Out Congress On Climate Change

Zahra Hirji · Sept. 18, 2019

The World Is Burning And These Kids Aren't Going To Take It Anymore

Zahra Hirji · March 14, 2019

A Huge Climate Change Movement Led By Teenage Girls Is Sweeping Europe. And It's Coming To The US Next.

J. Lester Feder · Feb. 7, 2019
Climate Change
Zahra Hirji is a science reporter for BuzzFeed News and is based in Washington, DC

Contact Zahra Hirji at [email protected]

Got a confidential tip? Submit it here.

Matthew Champion is a deputy world news editor for BuzzFeed News and is based in London.

Contact Matthew Champion at [email protected]
Source: Read Full Article