"Part of it was already out there," Aoki said of the narrative surrounding her famous father. "There were reasons I thought it was reasonable to publish, because it was playing out in, like, a silent bubble."
Aoki Lee Simmons isn't shying away from having her say.
The 21-year-old model covers the September-October issue of Teen Vogue, where she got candid about being a "nepo baby" and the drama surrounding her famous family.
"It's totally true," Aoki said of the relatively comfortable way she's been able to enter the industry. "I had no idea if I'd do modeling without my family, without their name helping me."
She continued, "I sometimes think when I look at shows or shoots — if I had done it, and it was that bad, and I was not me, would I get another shot? Would I have had the chance to develop the way that I have?"
Waiting for your permission to load the Instagram Media.
Instagram Media Unavailable
The flip side of the privilege that comes with donning a recognizable moniker is the relative backlash. While she's faced it all — from commentary about her appearance to the recent discourse surrounding her family dynamic — the most talked about has to be the latter.
After the family conspicuously omitted Russell Simmons from any public father's day celebrations, both Aoki and her mother Kimora Lee Simmons went on Instagram to detail the private turmoil they had been dealing with as a family.
Aoki posted FaceTime calls and texts from her father in which they argue and tears are shed — with one clip seemingly showing Russell yelling at the 21-year-old.
Aoki also detailed how her relationship with her father was impacting her mental health. While the private family matter became public very quickly, Aoki said she doesn't regret speaking out.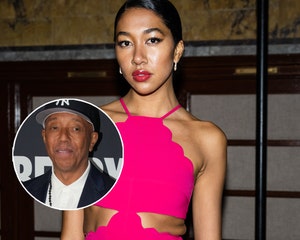 Aoki Lee Simmons Slams 'Misogynistic, Foul' Comments From 'Toxic' Men Amid Feud with Dad Russell
"I don't regret it, Aoki told Teen Vogue, noting it felt good to have her say. "Part of it was already out there. There were reasons I thought it was reasonable to publish, because it was playing out in, like, a silent bubble."
Rumors of a rift in their father-daughter dynamic started back when Russell was not included in Aoki and her sister Ming Lee's graduation celebrations on social media, and internally between their parents, with a legal battle raging between Russell and Kimora over shares of the energy drink Celsius.
Divorce aside, the family appeared to be a cohesive unit until late, with Aoki, Ming and Kimora defending Russell amid legal woes and the numerous allegations against him.
Still, despite it all, Aoki said they're a "normal family" dealing with normal family drama.
For as much praise as she got for sharing her truth, she also faced online haters, something she told Teen Vogue she combatted by putting down her phone.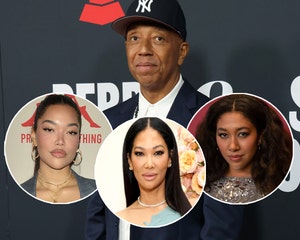 Russell Simmons Says He's 'Deeply Sorry for Being Frustrated and Yelling' Amid Feud with Kimora, Daughters
"If you don't look at it, it's not at all real," she joked of the social media fodder.
Aoki also found comfort in another celebrity who assured her she was not alone in publicly dealing with family drama.
"[That celebrity was] like, 'Oh, I saw your thing. I did the same thing when I was, like, 20, and it was fine,'" she said of the unnamed celeb who made her feel more at ease about speaking out, and the eventual outcome of her family relationships.
One thing's for sure, while family is still at the forefront for the fiercely independent model, no one is concerned about her holding her own, whether that be on the runway or online.
"No one kind of worries about me," Aoki added.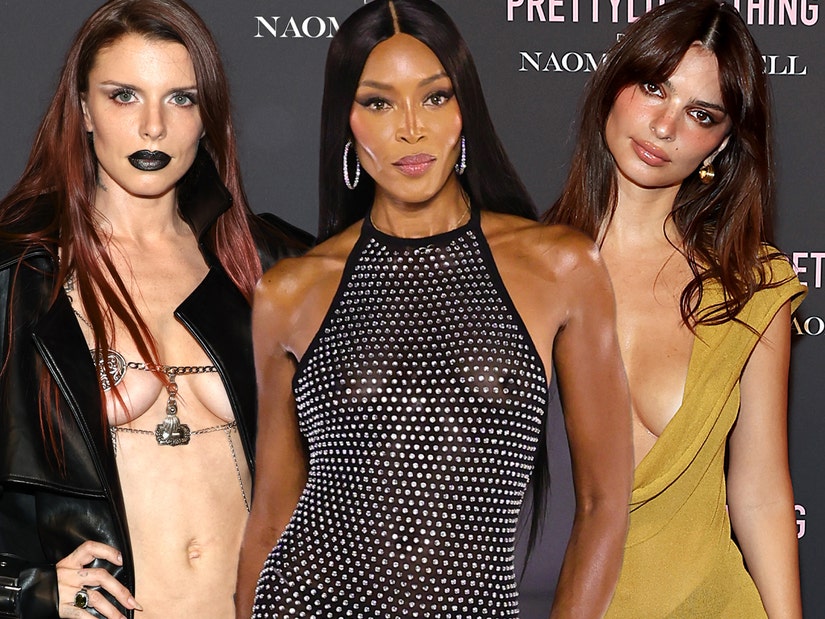 Source: Read Full Article