"This will be a blip soon enough. Keep your head held high girl. You know who you are," wrote one star, while another said in part, "Don't let this define you Lizzo."
Stars are rallying behind Lizzo after she broke her silence on the harassment lawsuit three former backup dancers filed against her.
On Thursday morning, the singer issued a lengthy statement on Instagram, in which she addressed the lawsuit and the allegations, calling the claims "false," "outrageous," and "sensationalized stories."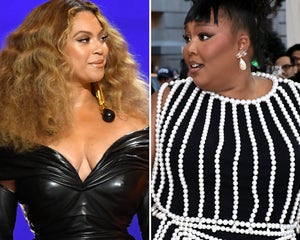 Beyonce Drops Lizzo's Name from Live Concert Tribute After Harassment Lawsuit
"These last few days have been gut wrenchingly difficult and overwhelmingly disappointing. My work ethic, morals and respectfulness have been questioned," Lizzo began. "My character has been criticized. Usually I choose not to respond to false allegations but these are as unbelievable as they sound and too outrageous to not be addressed. These sensationalized stories are coming from former employees who have already publicly admitted that they were told their behavior on tour was inappropriate and unprofessional."
"As an artist I have always been very passionate about what I do. I take my music and my performances seriously because at the end of the day I only want to put out the best art that represents me and my fans," she continued. "With passion comes hard work and high standards. Sometimes I have to make hard decisions but it's never been my intention to make anyone feel uncomfortable or like they aren't valued as an important part of the team."
The 35-year-old Grammy winner went on to note that she's "not the villain that people and the media have portrayed me to be these last few days," before adding that while she's "very open with my sexuality and expressing myself," she "cannot accept or allow people to use that openness to make me out to be something I am not."
"There is nothing I take more seriously than the respect we deserve as women in the world," she concluded. "I know what it feels like to be body shamed on a daily basis and would absolutely never criticize or terminate an employee because of their weight. I'm hurt but I will not let the good work I've done in the world be overshadowed by this. I want to thank everyone who has reached out in support to lift me up during this difficult time."
Read her statement in the post, below.
Waiting for your permission to load the Instagram Media.
Instagram Media Unavailable
After she shared her statement, celebrities and fans alike took to the comments section to react, with several stars expressing their support for Lizzo.
Kristin Chenoweth wrote, "This will be a blip soon enough. Keep your head held high girl. You know who you are. Others like to take the opportunity to get what they can. Ignore. Delete. It will be over soon."
Selma Blair commented, "💛 this too shall pass," while Jameela Jamil and Marc Jabobs shared a series of heart emojis.
American Idol star Ada Vox also chimed in, writing, "I've known many people and other artists who have worked with & for you, and I've never heard anyone say anything but fantastic things about the energy and working environment they experienced. I'm hoping and praying all of this clears up soon, mama."
Wilson Philips singer, Carnie Wilson, added, "I could never imagine it coming from you!!!!!!"
Meanwhile, Drag Race star Kahanna Montrese shared a lengthy comment, writing, "As someone who has actually worked with you and your crew. I can say Lizzo has created on of the most uplifting, fun, diverse, and supportive shows I've ever been apart of. Every single person dancer, Stage crew, and manager was so excited to be apart of the show because it honestly starts with Lizzo. She was so encouraging to every one of her dancers and guest she had."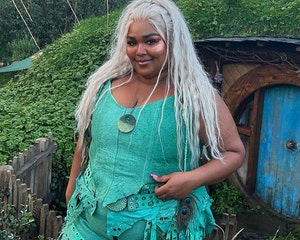 Lizzo Visits Hobbiton Dressed As Legolas, Plays Lord of the Rings Theme on Recorder
"She really made me feel so special to be apart of her team and we had so many different types of queens," she added. "From different sizes to different culture backgrounds and every one of us felt loved and supported being on tour with her. Please don't let this define you Lizzo. I will never forget how special you made us feel working with you."
Montrese further expressed her support by sharing a post on her Instagram Stories. Alongside a photo of Lizzo, she wrote, "I refuse to let y'all tear down the most sweetest artists I've ever worked with. She truly was so uplifting and loving to every single person on her tour. Stay strong @lizzobeeating & know the real ones will always support you. You really changed me working with you. Your humility, love, and support to everyone on tour was so inspiring."
While only a few stars have commented so far, Lizzo's post was "liked" by a wide variety of celebrities, including Lil Nas X, Sara Bareilles, Mark Ronson, Jamie Lynn Spears, Kelly Osbourne, Jennifer Garner, Billy Porter, Joe Locke and Jonathan Van Ness. According to Just Jared, among the other stars who "liked" her statement were Andy Cohen, Noah Schnapp, Charli XCX and Chelsea Handler.
Lizzo's post came two days after three former backup dancers — Arianna Davis, Crystal Williams, and Noelle Rodriguez — sued Lizzo, alleging they were subject to a series of awful working conditions between 2021 and spring of this year before they were either fired or "forced to resign due to unbearable circumstances," per TMZ.
The women allege multiple violations of California workplace codes, including feeling obligated to attend a nude show and even touch the performers. One claimed the singer weaponized her known eating disorder against her.
You can read more about their allegations over on TMZ.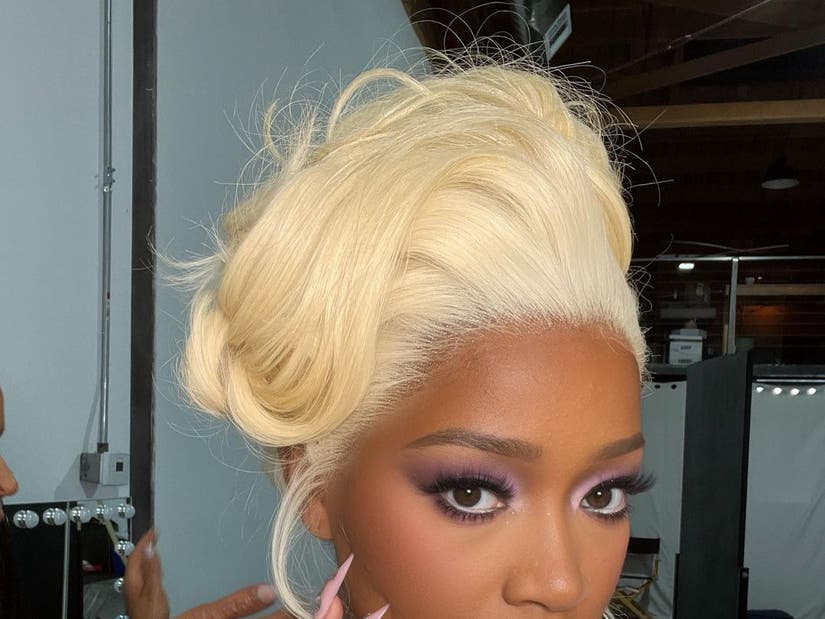 Source: Read Full Article