The Fuller House star's new memoir, 'If You Would Have Told Me,' gave a scathing account of his first marriage to Rebecca Romijn
Weeks after John Stamos spilled the tea on his "failed" first marriage to Rebecca Romijn in his memoir, If You Would Have Told Me, Romijn's husband, Jerry O'Connell, is speaking out.
Appearing on Andy Cohen's Sirius XM radio show, Radio Andy, Tuesday, O'Connell shared his honest reaction to some of Stamos' comments about his marriage to Romijn and revealed whether he and the X-Men alum will be reading the tell-all.
"I have not read it. And it's funny, there was a, there was an interest in my household. But it's so funny after hearing his interview, beginning to end on a — I was about to say competitor of yours…," O'Connell said, referencing Stamos' interview on Howard Stern, where he shared how "shattered" he was over his divorce from Romijn and how he hated the actress for some time after their split.
He continued, "I listened to it. With the person who was the subject of John's book. And, my wife doesn't listen to Stern. I do. So I said, 'Let's listen to this.'"
Unable to render YouTube Video.
After listening to the sit-down, O'Connell said that both he and his wife had heard all they needed to hear, and opted against reading the memoir.
"And I do have to say, after listening to that interview, I don't believe there's — any interest of reading the book went away," O'Connell shared.
As a result of Stamos' press tour, where he detailed his marriage and eventual divorce from Romijn, recounting allegations of betrayal and calling her "the devil" among other things, as he struggled to grapple with their split in the years that followed their 2004 divorce, O'Connell said both he and Romijn were privy to perhaps the book's juiciest parts, and had no desire to know any more than that.
"I think those are the only parts we were interested in our house, and we got to them and they were talked about," O'Connell, who married Romijn in 2007, three years after her divorce from the Fuller House actor, explained. I don't really need to hear about the casting process of famous sitcoms. That's not something that really interests us."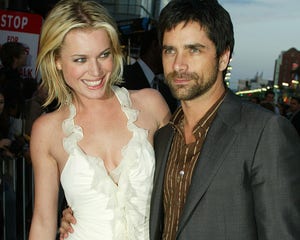 John Stamos Alludes to Rebecca Romijn 'Betrayal' as He Details Marriage and Divorce In Memoir
The Talk co-host did, however, share the impact some of Stamos' comments have had on their family, noting that there's no hiding the headlines from their 14-year-old twin daughters, Charlie and Dolly.
"It's pretty crazy. You know, the craziest thing, the only time it gets awkward is, my children are 14 and they see what we see now. There's no hiding, there's no restricting them. There's no more keeping things from them," he explained. "And so it's funny, when that's all happening a couple of weeks ago, my wife and I know about it. Maybe we whispered to each other about it. There's like a little bit of an eye roll happening with each other. But it's pretty crazy when your kids come out for breakfast and they go, 'Hey, mom, your ex has a book out and called you the devil. What are your thoughts?'"
Unable to render YouTube Video.
The Stand By Me actor continued, "'Why did he call you that ?' I mean, it's — and that's where it gets interesting. And it's interesting. We have no secrets though."
O'Connell, who previously revealed that Romijn was not given a warning about the contents of the book, spoke more on the subject during Monday's episode of The Talk, where he refrained from "feeding the fire" by diving into his feelings on the memoir.
"Really it would be bringing attention to a situation that I don't want to feed into to," O'Connell said about commenting further on Stamos' portrayal of his wife.
As for Romijn, she has yet to speak out publicly about Stamos comments.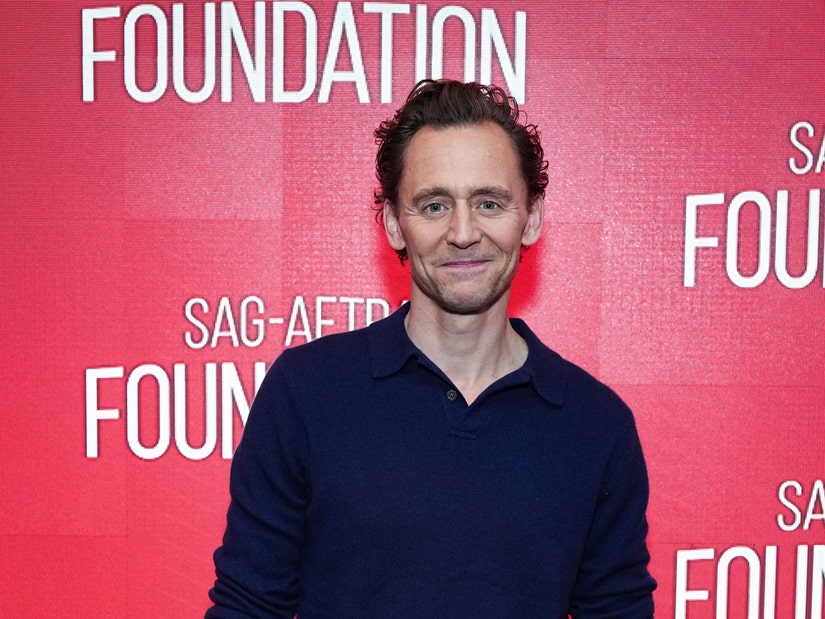 Source: Read Full Article