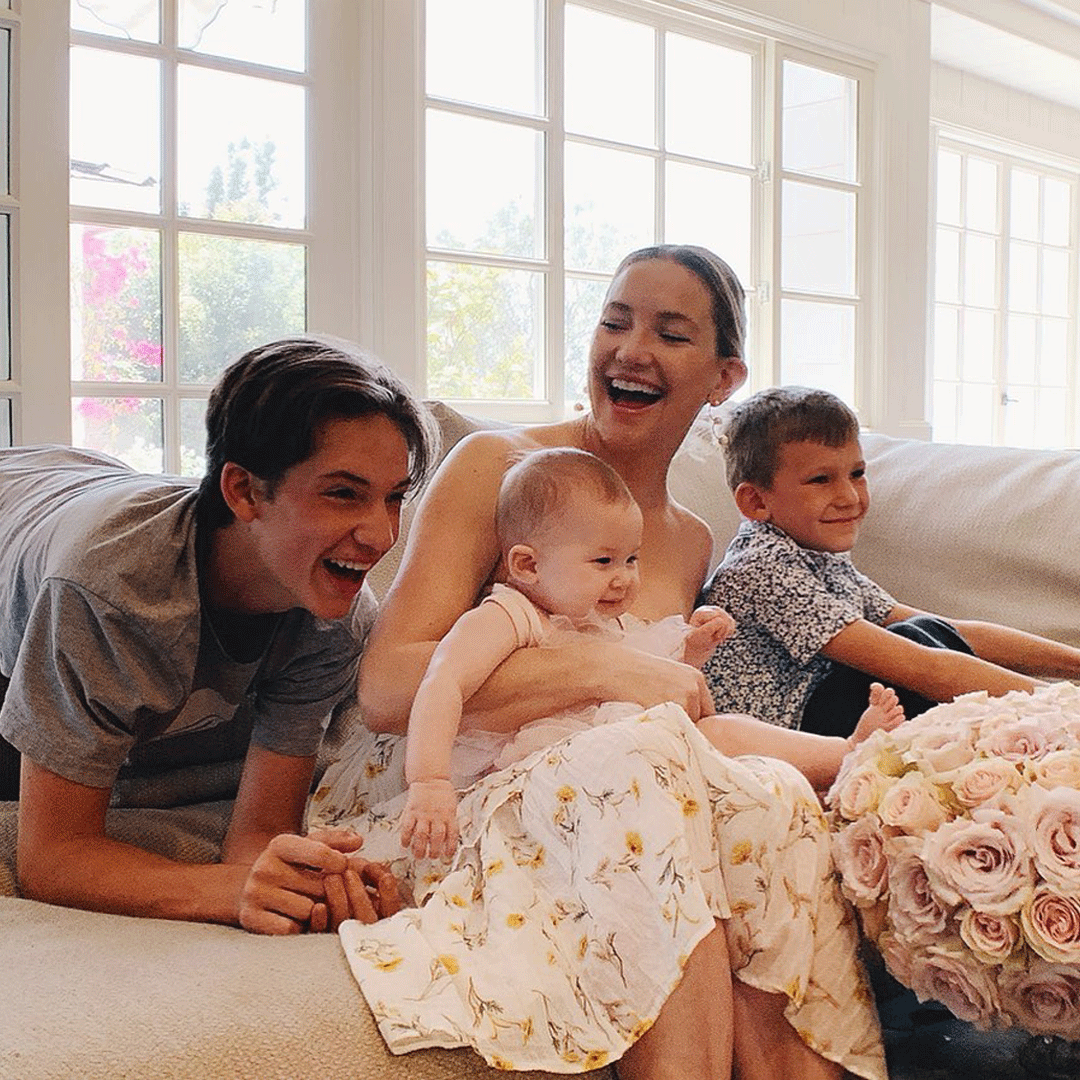 Kate Hudson / Instagram
When it comes to the juggling act of motherhood, Kate Hudson definitely gets how elusive it can be. After all, she has 3,000—er—three kids.
The actress and designer is newly a mom of three after welcoming her first daughter, Rani Rose Hudson-Fujikawa, with boyfriend Danny Fujikawa in October 2018. The Oscar nominee also has two sons, 15-year-old Ryder Robinson with ex-husband Chris Robinson and 8-year-old Bingham Bellamy with ex Matt Bellamy.
With everything going on in her life, the star knows how fleeting balance is. "I wish there was a perfect balance," she told Grazia. "The truth is, there's not. I just take it day by day, you know?"
Day by day with routine self check-ins. "Making sure that I feel healthy, that I'm taking a tiny bit of time to make sure that I feel good, mentally and physically, really goes a long way," she told the magazine. "I just started to check in every day. Am I OK? Burning the candle at both ends, spending enough time with my, you know, 3,000 children. We're all doing the best we can, you know?"
However, Hudson isn't doing it alone. "My man is so great and supportive and helpful," she told Grazia of Fujikawa. "To have someone who's so hands-on and so available is just the most wonderful thing. We're a great team."
Plus, there's always grandma Goldie Hawn, Hudson's famous mom. "My mother is awesome," the actress said. "She is my mother, though, so, you know, we have our moments."
As every mother and daughter do! For Kate's cutest family moments, check out E!'s gallery below!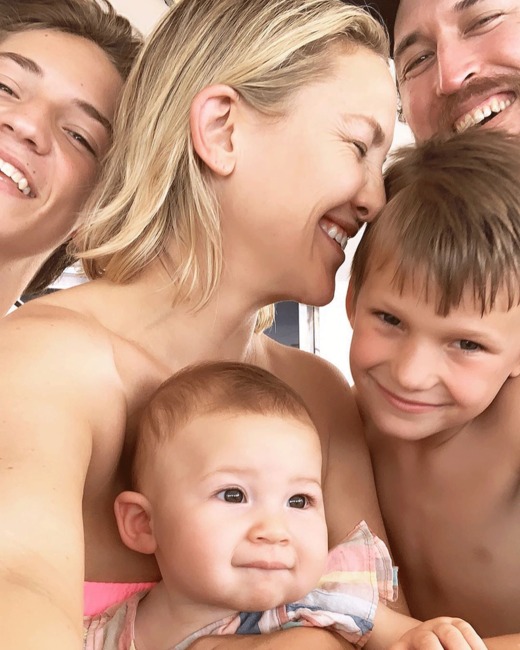 Kate Hudson / Instagram
Party of Five
It's a party of five in the Hudson household! "My loves of my life," the blonde beauty captions her adorable family photo on Instagram.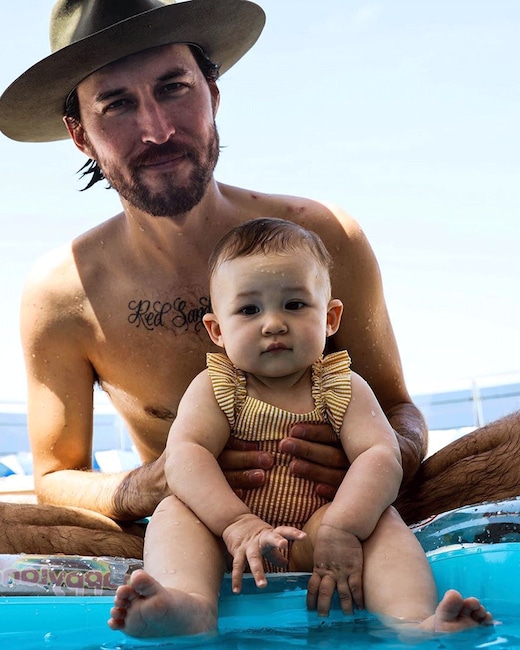 Kate Hudson / Instagram
Father-Daughter Duo
Soaking up the sun and catching some waves! The 40-year-old actress takes a moment to show off her loves, Danny and Rani.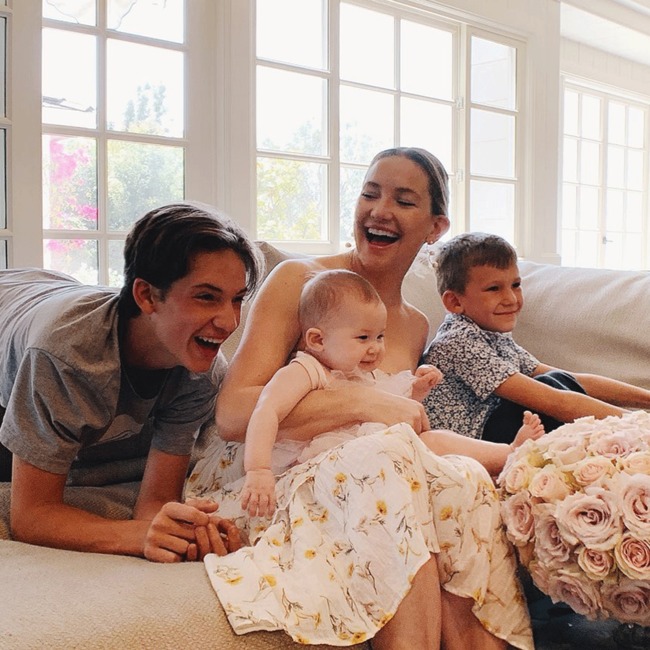 Kate Hudson / Instagram
All Smiles
They say laughter is the best medicine, and it looks like Kate and her kids are following the famous motto. "Oh happy day," she writes on Instagram on Mother's Day.
Article continues below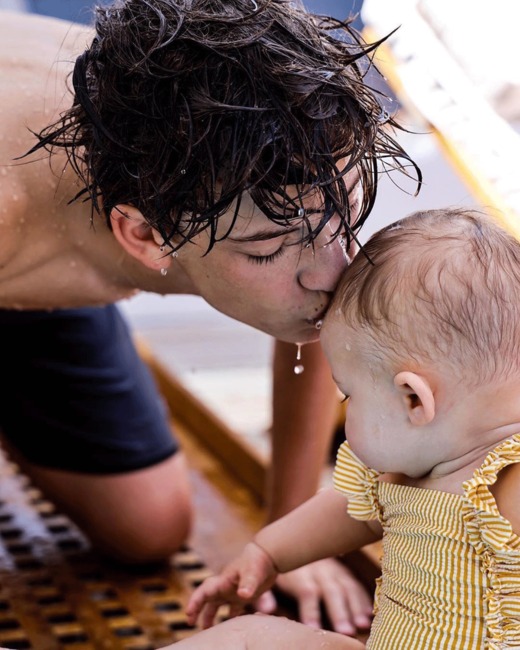 Kate Hudson / Instagram
Smooches!
There's nothing like a brother-sister bond! The Fabletics co-founder can't help but gush over her children. She re-shares her oldest son, Ryder's sweet snap.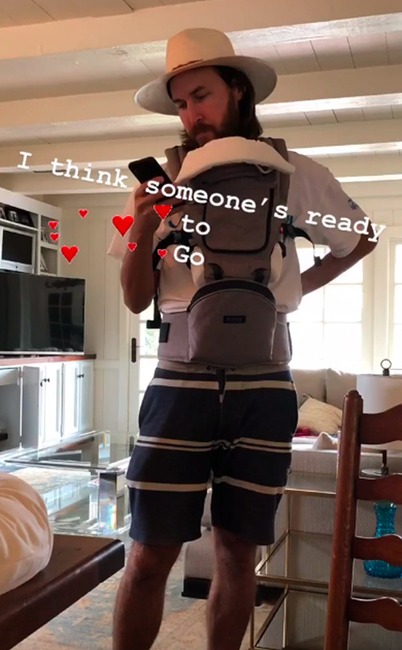 Instagram
Ride Share
Three's company! "I think someone's ready to go," the actress captions her Instagram Stories, right before heading out with her boo thang and baby girl.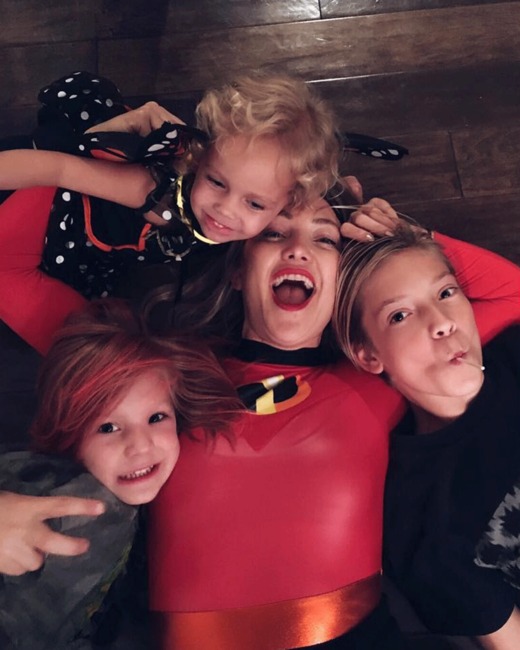 Kate Hudson / Instagram
Not All Heroes Wear Capes
Wearing the iconic Incredibles superhero costume, Hudson proves she's mom-of-the-year with this cute candid moment. "Halloween nights and sugar highs,:" she writes on social media. "Here we go again!"
Article continues below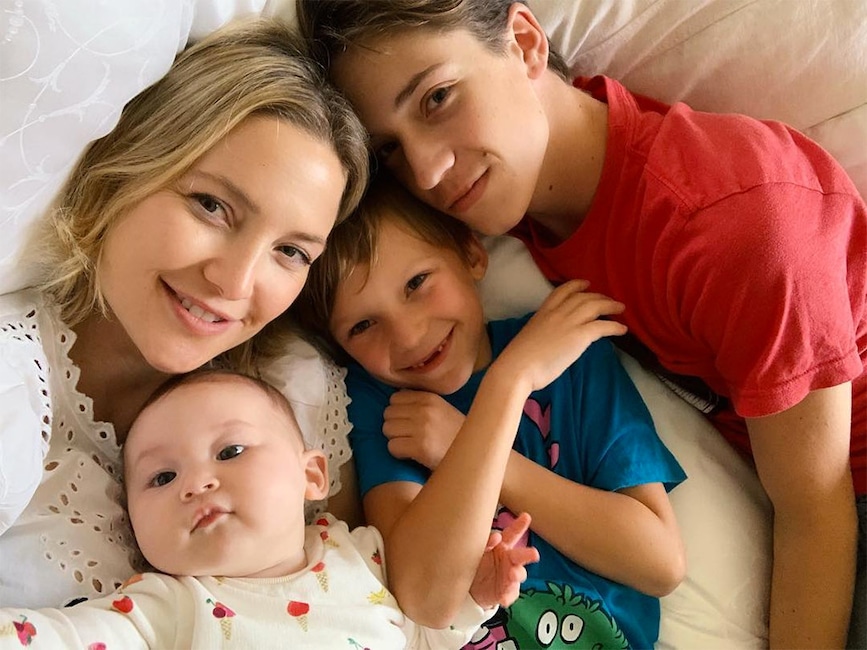 Instagram / Kate Hudson
Strike a Pose!
"My wishes came true," the actress shares on her 40th birthday. "Thank you for all the love today."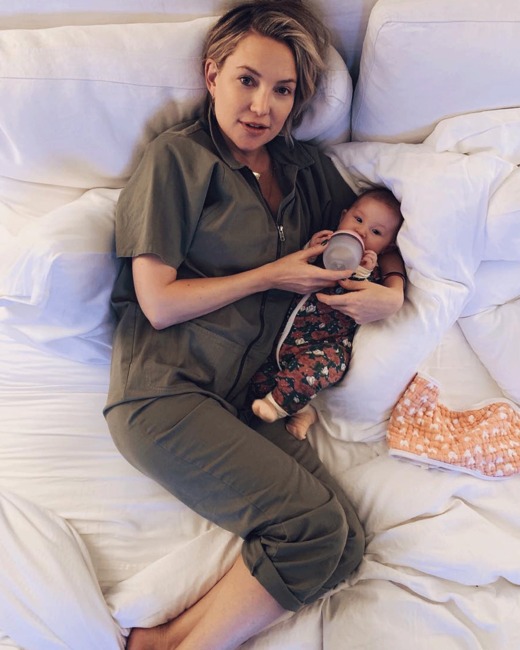 Kate Hudson / Instagram
Ready for Some Zzz's
"We love a onesie," the blonde beauty writes on the 'gram, as she gets her daughter ready for bed.
Don't miss E! News every weeknight at 7, only on E!
Source: Read Full Article