"If someone did what Tristan did to my daughter, I would probably castrate them and smile doing it," said Khloe — before adding she's tired of feeling "everyone's laughing at me for being a weak bitch for staying with someone."
Khloe Kardashian opened up about her complicated feelings for Tristan Thompson following his multiple relationship scandals and controversies.
While she remains adamant on The Kardashians that she is not looking for anything romantic with the father of her two children, her mom Kris Jenner, Kris' boyfriend Corey Gamble and her BFF Malika Haqq all wanted her to reconsider their relationship before making any hasty decisions.
By the end of the hour, she couldn't totally commit to shutting the door on Thompson forever.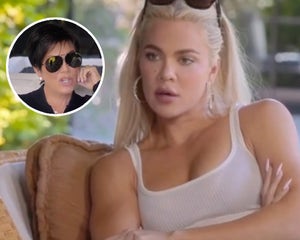 Khloe Kardashian Reveals What 'Infuriates' Her Most About Tristan Thompson Situation
At the beginning of the episode, Khloe explained she felt she had her "happily ever after" already thanks to her children. In a confessional, a producer told her how both Kris and Corey had expressed in a previous episode that they were "hopeful for a future" for her and Thompson … something she wasn't interested in exploring.
"I think it's probably really confusing to people because Tristan and I get along so well. I know I'm comfortable with where it's at right now, which is a modern family," she responded. "It's really f–king weird. It's weird."
With Thompson ready to move out of her home after living with her temporarily while his place was under repairs, Khloe called the situation "bittersweet" because of how it might affect their daughter, True. Noting how he puts her to bed every night and her "great relationship" with her father, Kardashian was worried about doing anything that might "be damaging to her." She quipped, however, that "it's destined parents will screw up their kids at some point," though Khloe didn't realize it would be so soon.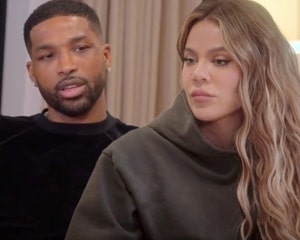 Khloe and Tristan Have Brutally Honest Convo About His 'F–ked Up' Actions, Possible Future
The last chunk of the episode was devoted to a lunch between Khloe and Malika, after Tristan had moved out of Khloe's home … and into his place about a block away.
"He's still very much there. Me and Tristan never shared a bedroom … it's sort of the same thing," Khloe said, adding that Thompson still does the morning carpool for the kids as well. She told Malika that staying with her was "so good for" Tristan and their two children, before reflecting on how "interesting" it was for him and her because they were "barely talking" before he moved in, thanks to his paternity scandal.
Khloe then brought up how Kris felt about Thompson, expressing some confusion over how Jenner hoped the two would consider reconciling, despite his past actions.
"One of the beautiful things about her is how forgiving she is and how a lot of us are in my family. But her specifically, because being a mom, if someone did what Tristan did to my daughter, I would probably castrate them and smile doing it," said Khloe.
"What happened between me and Tristan, I've been cheated on by many people, I've dealt with it, I got it. This other situation was the most wild thing and it's not only finding out that he had someone else pregnant, but while I secretly had my own surrogate pregnant. Never in a million years would I have thought that," she continued. "Cut to, then this whole year goes by, my son's not even one yet and look how much as changed. I wasn't speaking to Tristan at all for six months, not even about the kids. Now look, we're back to being really good friends."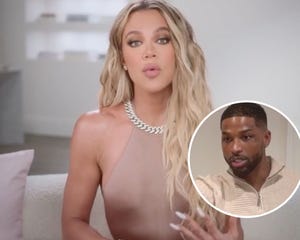 Khloe Kardashian Details Parallels Between Lamar Odom and Tristan Thompson Situations
She went on to say she would like to date someone in the future, but at the moment she was too "exhausted" to do so. Khloe added that simply finding someone to hook up with would also just be a distraction from whatever needs "healing" — and said she simply doesn't feel like going out to find a man right now.
"I want to date people, I think, and see what's out there," she then told Malika. "I want to feel proud when I go into a room and I'm with my man and I don't think everyone's laughing at me for being a weak bitch for staying with someone."
Haqq, however, said she was the "furthest from a weak woman" — telling Khloe that "it takes a very strong woman to forgive people. It takes a very strong woman to be hurt multiple times by the same person and still smile in their face. There's nothing weak about that."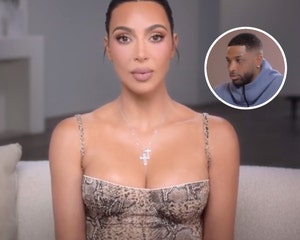 Where Kim Kardashian Stands with Tristan Thompson After Scandals: 'Gonna Hate Me for This'
Kardashian reacted by telling her, "In an ideal world, I wish I was married and we had our family together … but I'm not attracted to Tristan."
That latter statement really caught Haqq off guard, as she hadn't heard Khloe say anything like that before. "I know he's very handsome, he's a beautiful statue of a human. I'm not blind," Kardashian then explained, "But I can't think about kissing him on the lips, none of that, it's just not in my wheelhouse."
The conversation came to a close with Malika telling her friend that she "might want to save your family" and "give this a shot" with Tristan. Khloe, however, felt she already had tried to "save" things multiples times. "I just want my life a little bit," she added, before Malika asked, "So it's not never?"
"I don't know," Khloe concluded, adding, "I don't know what it is. It's definitely not now."
New episodes of The Kardashians drop Thursdays on Hulu.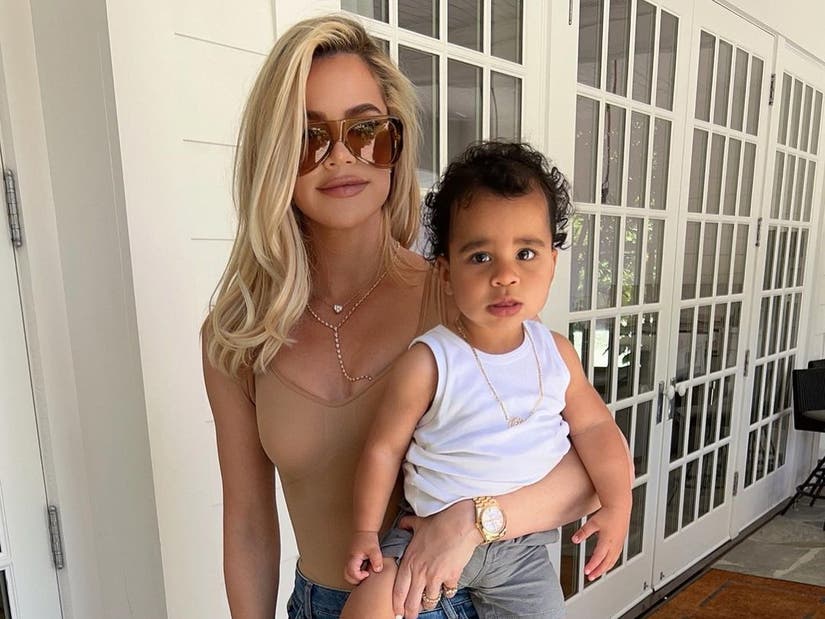 Source: Read Full Article