The DA claims Fraser Bohm — who has been charged with murder — was driving 104 mph in a 45 mph zone when he "lost control" of his BMW before killing four Pepperdine sorority sisters who were walking along the Pacific Coast Highway.
The lawyer representing the 22-year-old charged with killing four sorority sisters from Pepperdine claims to have video proving his client was being "chased" in the moments before the deadly accident.
On Wednesday, Fraser Bohm was arrested and charged with four counts of murder and four counts of vehicular manslaughter with gross negligence in the deaths of Niamh Rolston, Peyton Stewart, Asha Weir and Deslyn Williams. The four college seniors were walking along the Pacific Coast Highway on October 17 around 8:30 when the crash occurred.
"Our hearts go out the families, loved ones and the Pepperdine University family as they cope with this unimaginable pain," Los Angeles County District Attorney George Gascón said in a release. "Today we stand in deep sorrow for the loss of four innocent lives tragically taken in a senseless act. We want to assure the community that we are committed to seeking justice for those who have been taken from us too soon."
Waiting for your permission to load the Instagram Media.
Instagram Media Unavailable
The DA accused Bohm of speeding — saying in a press conference he was going 105 in a 45 mph zone — before he lost control of his BMW, "causing him to crash into nearby parked vehicles before hitting four pedestrians who were standing on the side of the roadway."
Bohm pled not guilty to all the charges on Wednesday; his bail was also reduced to $4 million — down from $8 million — during the arraignment.
Speaking with KTLA yesterday, the defendant's attorney Michael Kraut claimed to have video footage proving his client was being "chased" in a "road rage" incident, which directly caused the crash.
"We have evidence that the Sheriff's Department did not want to take that clearly shows that there was a road rage incident that started at Duke's [a nearby restaurant and bar], that this person chased him and tried to push him off the side of the road," said Kraut. "And when he accelerated to get away from him, that's when the accident occurred."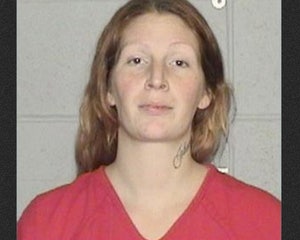 Mom with Kids Named 'Aryan' and 'Nation' In Car Charged with Vehicular Homicide of Indigenous Woman
"I believe that the evidence is going to show that my client isn't responsible," he continued. "It's the person who ran them off the road and said to people, he purposely ran them off."
"We've actually been able to track down who this person is, and the person who admitted to a family member that they did drive him off the road," Kraut claimed, adding that he doesn't expect "that this gentleman will voluntarily come in and say, 'I caused these four people to die.'"
"I want the police to do a proper investigation," he continued, before disputing the DA's claims about his client's speed at the time of the crash.
"From the black box that's inside the vehicle, that black box specifically says he is not going 104 at the time of the accident," Kraut said. "The most it shows is 70. That corroborates what he told the police. From day one, Fraser has told the police the truth, has tried to help."
In a press conference, however, Sheriff's Sgt. Jim Arens said there was "no evidence" that the crash came following a road rage incident.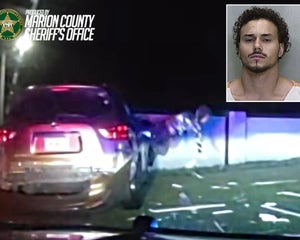 Man Headbutts Car Window, Flies 'Out Like a Dolphin' After High-Speed Chase & Crash
Source: Read Full Article