Following mysterious odors, his baby girl falling ill and complaints from his downstairs neighbor about noise, Umar Abdullah installed a hidden camera outside his door — and was shocked by what he found.
A Florida man who was recently a PhD student in chemistry stands accused of injecting a "chemical agent" underneath the front door of his upstairs neighbor's apartment.
According to Umar Abdullah, via FOX 13 Tampa Bay, he began getting complaints from his neighbor below him, Xuming Li, over noise after the birth of his daughter in August 2022. He told the outlet the complaints would be over anything from footsteps to drawers closing, while texts viewed by WFLA also allegedly showed Li say he couldn't sleep and could "hear the toilet seat being moved."
Following the complaints came a mysterious odor in Abdullah's apartment, he said, telling FOX that his eyes started to burn and his daughter began coughing and throwing up. The smell — which he described as more "obnoxious" than nail polish remover — prompted the father to try and find a source for it inside their apartment, with Abdullah saying he eventually replaced the water heater, called the fire department for assistance and cleaned all the vents and air ducts, all to no avail.
Unable to render YouTube Video.
Eventually, he noticed a crack his his doorway and decided to install a hidden camera in a plant outside their apartment … checking the footage after his daughter again fell ill.
"I installed a hidden camera outside because we were suspecting someone is tampering our place from outside and then we caught our neighbor injecting something through our door," Abdullah told FOX. "On June 27, I found that our neighbor is coming with a syringe, he's pulling something from a vial and then he's injecting through our entry door."
Video shared from Abdullah to the outlet appears to show just that. See the raw footage here.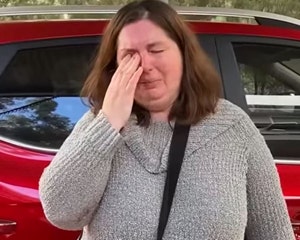 Woman Exclaims 'I Didn't Do Anything' After 3 Lunch Guests Die from Suspected Mushroom Poisoning
"If we could not have found that incident on the camera, probably after a few days we might have been just dead," he told FOX — while also telling WFLA he and his family "were shaking" when they made the discovery. "We can't imagine that he is coming and doing something," he added.
Abdullah then called the police on Li, who was arrested June 27 and released shortly after. He has since been charged with multiple accounts of battery and possession of a controlled substance. Li's attorney told WFLA that he pled not guilty and "all the facts will come out in due course of time."
According to FOX, Li was recently a chemistry PhD student at USF, but the school said he was no longer enrolled there. WFLA, citing a Tampa Police Department affidavit, said a hazmat test found the liquid "chemical agent" contained both methadone and hydrocodone.
"If people use their knowledge, this extreme knowledge to harm people, they could be even more dangerous," Abdullah told FOX. "I can never expect a neighbor … to expect something that to happen. I wish no one else would have to go through a situation like this ever in their life."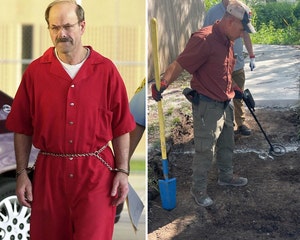 BTK Killer Named as 'Prime Suspect' In Two Murders, Daughter Details First Meeting In 18 Years
Source: Read Full Article