Whenever we think of the royal family, names such as Prince William and Kate, Duchess of Cambridge as well as Prince Harry and Meghan, Duchess of Sussex immediately come to mind. Then there are those who are a bit further away from the throne, such as Princess Beatrice and Princess Eugenie and even Sophie Wessex.
Although they are not considered to be senior royals, they are still extremely well-known to royal fans around the world. Even though it has been more than 20 years since her tragic death, no one has forgotten about Princess Diana.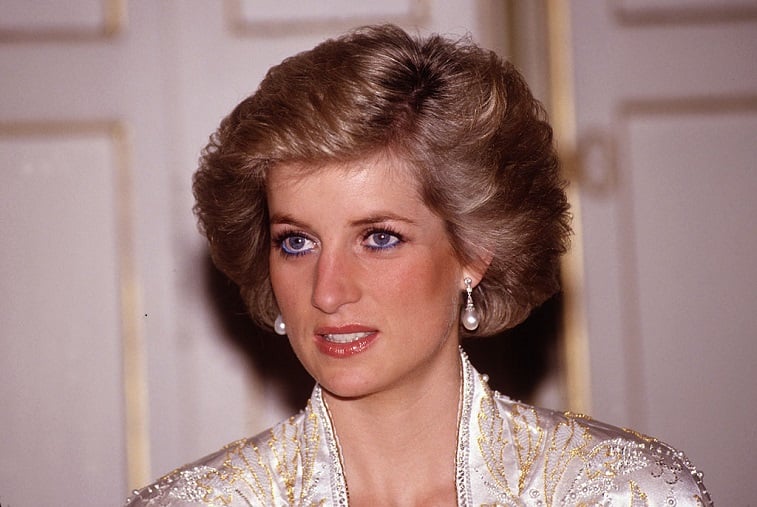 The members of her family, the Spencers, aren't in the headlines too often, however, they have a great relationship with Princess Diana's sons: Prince William and Prince Harry. While they aren't technically royals, the Spencer's still have close bonds with the members of the British Monarchy.
Lately, someone in the Spencer family has been in the news for a very specific reason. So, let's talk about how Princess Diana's lookalike niece Kitty Spencer is engaged to this surprising person.
Who is Kitty Spencer?
Lady Kitty Spencer was just a young girl when Prince Diana passed away, so sadly, she didn't have that much time to spend with her famous aunt. Business Insider reports that she is the daughter of Princess Diana's brother, Charles Spencer, and she has a life that just about anyone would be envious of.
Gorgeous Kitty Spencer is a British fashion model, and to say that she looks just like the Princess of Wales is an understatement. Her modeling career has been pretty successful, and according to Marie Claire, Spencer starred in a campaign for Dolce & Gabbana and was also in their fashion week show in Milan.
Just like her cousin Prince William, Spencer is involved with charity work, most notably Centrepoint, a charity that supports those who are homeless in the UK. We can only imagine how proud Princess Diana would be of her wonderful niece.
Kitty Spencer is engaged to Michael Lewis
So, why has Spencer been in the news recently? Well, it turns out that she has recently become engaged to Michael Lewis, a millionaire fashion tycoon.
For those wondering why this is so surprising, it is because of the huge age gap between Spencer and her new fiance. While the bride to be is only 29 years old, Michael himself is 60 years old — five years older than Kitty's father.
Lewis and Spencer decided before Christmas that they would be tying the knot, and Spencer was seen at an event recently sporting an extremely large, sparkling engagement ring on her finger. The couple seems to be extremely happy together, and several months ago, they were photographed on vacation looking cozy and very in love.
Who is Michael Lewis?
While we all know just who Spencer is, what do we know about the man that she is all set to marry? According to Daily Mail, Spencer will be his second wife, as he was previously married back in 1985.
Lewis has three grown-up children from his first marriage, and his future wife says that she is definitely open to expanding their family even more. Michael also has an extremely close relationship with the rest of the Spencer family, who are all said to be over the moon about the engagement.
Lewis is originally from South Africa and has an extremely lucrative career in the fashion industry. As chairperson of the clothing retailer Foschini Group, Lewis has a net worth of over $100 million dollars, allowing him a pretty lavish lifestyle.
Source: Read Full Article