The reality star revealed her 16-year-old brother, Grayson, "had a breakdown" when their parents were sent to prison.
Savannah Chrisley is speaking out about her struggles to adjust to a new role of a parent while her parents — Todd and Julie Chrisley — are in prison.
On Tuesday's episode of her "Unlocked" podcast, the reality star — who has custody of both her brother Grayson, 16, and niece Chloe, 10, — got emotional as she detailed the challenges she's faced at home after her parents reported to prison last month.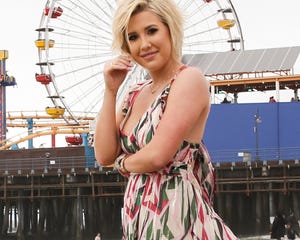 Savannah Chrisley Shares a Hopeful Message As Her Parents Todd and Julie Chrisley Adjust to Prison
"This has been the toughest week of my life," said Savannah at the top of the episode, which was recorded a week after Todd and Julie began their sentence. "It's been hard — it's been hard to understand, to process and also help two kids process what's going on in our life."
"I'm definitely put in a really unique situation right now because I'm helping to guide Chloe and Grayson through this process," she continued. "I'm having to guide them through this process as I'm trying to guide myself through this process, which is very, very difficult.
"[I'm] trying to stand strong and not break and be strong for them, so that they feel comfortable enough to break down, and it's tough," she added.
As for Grayson, 16, Savannah said tearfully, "There's so much growth going on with him right now, and it breaks my heart to know that my parents are missing out on that."
"Last night, Gray had a breakdown," she revealed, "and he's trying to [process] my parents and the situation that they're in and how that's not the image that he wants to have of them."
Unable to render YouTube Video.
Savannah said Chloe — whom Todd and Julie legally adopted back in 2016 — "at 10 years old is trying to process them being gone and missing her mom."
"We were driving down the road the other day, and Chloe had so much anger towards the situation, and she just said, 'Why? They're not bad people, they don't belong there,'" she recalled. "I told her, I said, 'You know what? I'm trying every single day to get mom and dad home.'"
Savannah continued to choke back tears as she shared how she encouraged Chloe to pray, to which the 10-year-old told her she "pray[s] all day," but "nothing happens" and "it doesn't work."
"When a 10-year-old says that to you, how do you respond?" she asked.
Savannah went on to recall trying to get Chloe prepared to visit their parents in prison the following day.
Waiting for your permission to load the Instagram Media.
Instagram Media Unavailable
"I just felt so defeated from that day," she said, tearfully adding, "I don't feel adequate enough for this job. I am not my mother, which I wish I was — because she is the kindest, most loving, most amazing human being I've ever met."
"I always said if I could be half of her, I would be okay," Savannah said. "I guess in moments like these, I realize I'm more like my mom than I realize because I'm getting through it. I find the strength to get through it to do it."
She then shared that she emailed her dad, telling him about her "crappy day," before recalling his heartfelt response.
"I want you to give yourself some grace," Savannah said, reading Todd's apparent email reply from her phone. "Fall in love with the real Savannah, the one that I raised that radiates a room with her kindness and compassion. Not the one the world wants to see."
Waiting for your permission to load the Instagram Media.
Instagram Media Unavailable
"Remember, to gain the world and lose your soul, then what do you have?" she said as she continued her dad's email. "…I've never been more proud of you and the woman you're becoming. You've been cast in the fire and what God burns off will allow you to shine brighter than gold."
In November, Todd was sentenced to 12 years behind bars, while Julie was given 7, after being convicted of bank fraud and tax evasion earlier this year.
Todd and Julie reported to jail on January 17 after they were found guilty of bank fraud and tax evasion. The Chrisley patriarch, 53, is serving his time in a Florida prison while the family matriarch, 50, is facing lockdown in Kentucky.
The couple will also be required to undergo 16 months of probation after their release.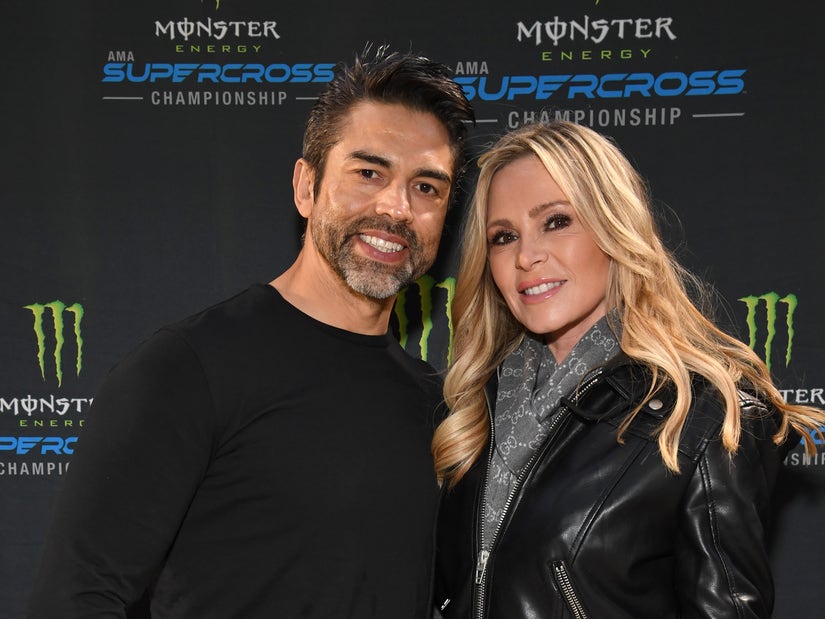 Source: Read Full Article