The Talk host gets real about struggling with her weight as she's "under 100lb", Russell Brand allegations, and more in a new interview.
Sharon Osbourne is recalling how she navigated her husband Ozzy's fame and his groupies in the early days of their marriage.
In an interview with Daily Mail, published on Friday, the television personality — who has been married to the Black Sabbath singer since 1982 — revealed why she turned a blind eye to Ozzy's frenzied fans, but shared where she drew the line.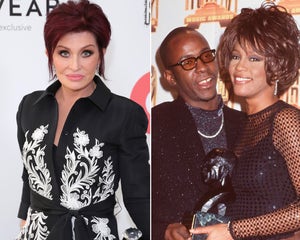 Sharon Osbourne Claims Whitney Houston Once Accused Her of 'Trying to F–k' Bobby Brown
"I was so used to it because that was the world I knew. That's what comes along with being famous. It was always there," said Sharon, 71. "Especially if somebody is insecure or a narcissist that wants it all [as he was]. I was always like, 'Wear a condom and never ask names or addresses. You don't want to know.'"
"When it gets to something more personal than that, then it's a problem," she added. "Then I'm not going to turn a blind eye."
The reality star went on to share how the couple — who are parents to Aimee, 40, Kelly, 39, and Jack, 38, — has had a long-lasting marriage despite some bumps in the road in the past, including a brief split after Ozzy admitted to having an affair with a hairdresser.
"You've got to remember I had three kids," Sharon told Daily Mail. "I had a family to hold together. Aimee was born in 1983, Kelly the following year and Jack the year after that. I didn't have parents to look after me."
Sharon and Ozzy, 74, first met through Sharon's dad, who was the manager of Ozzy's band Black Sabbath, before Sharon took over, which The Talk alum said her father wasn't happy about.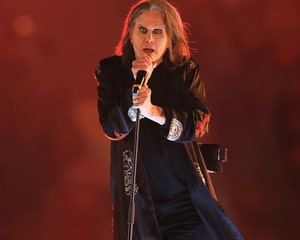 Ozzy Osbourne Reveals He Used to Pee His Pants Onstage
"I couldn't call up and say, 'Listen, what do I do? I've got this problem with my husband.' There was no one," she said. You get through. It takes a toll on you mentally, of course it does. You push it down, then one day you just explode."
"It's got to be 30 years ago that I discovered antidepressants, something to even out my mood and keep me on a level that was liveable," added Sharon, who has previously opened up about suffering from depression.
As for what "stage" she and Ozzy are at in their marriage now, The Osbournes podcast host said her focus has been on taking care of her husband amid his health struggles, including a battle with Parkinson's disease and dealing with spinal problems after a fall in 2019.
"Well, for nearly five years my husband's been really sick. Relationships change all the time, as we change," Sharon said. "We're at a stage where I've been taking care of my husband, not because I have to but because I want to and I love him."
"He's had seven operations in five years. There's nothing more they can do. Now it's about recuperating," she continued. "He was on huge amounts of blood thinners so you have to be careful, because if you fall again you could bleed out. It's like he's a piece of china and you've got to put cotton wool around him."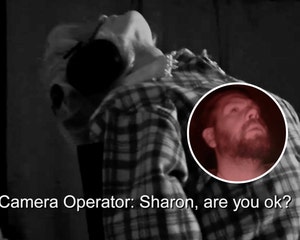 Video Shows Moment Jack Osbourne Found Mom Sharon Unconscious After Communicating with Spirits for TV Show
Sharon added, "It's just been heartbreaking for me to see my husband in a position where he's not self-sufficient, he needs help. He was so vibrant, with such a zest for life. But you learn to adapt."
Ultimately, the author said she'll "always be there for my husband." Sharon concluded, "I adore him. I owe him so much. He gave me the best things in my life, my kids."
Meanwhile, also in the wide-ranging interview, The X Factor alum weighed in on the controversy surrounding Russell Brand, who has been accused of sexual misconduct by multiple women, and is under investigation in the UK.
"I wasn't surprised. Not at all. An extreme, outrageous person," Sharon said. "I saw the documentary about him and thought, 'How the hell did anybody get away with that behaviour?' Women just won't accept that any more. Women have a voice and they use it now and it's brilliant.'"
When asked if she ever spent time with the comedian, Sharon said, "I did. My husband's going to kill me because he asked me not to talk about him. I knew him, although not well at all."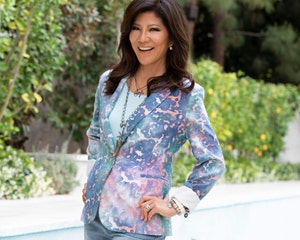 Julie Chen Claims Same Cohost Tried to Get Her Fired From The Talk Twice
"You play, you pay. It doesn't matter how long ago, it always comes out," she added. "No matter who he is. All of these people think it's never going to come out. Well, life catches up with you."
Elsewhere in the interview, the former America's Got Talent judge addressed her drastic weight loss, revealing that she now weighs under 100 pounds. Sharon has been open about her negative experience with the anti-diabetes and weight loss drug, Ozempic.
"I'm too gaunt and I can't put any weight on. I want to, because I feel I'm too skinny. I'm under 100lb and I don't want to be,'" she told Daily Mail. "Be careful what you wish for.'
"I started on Ozempic last December and I've been off it for a while now, but my warning is don't give it to teenagers, it's just too easy," Sharon continued, adding, "You can lose so much weight and it's easy to become addicted to that, which is very dangerous. I couldn't stop losing weight and now I've lost 42lb and I can't afford to lose any more."
To see more from Sharon's Daily Mail interview, click here.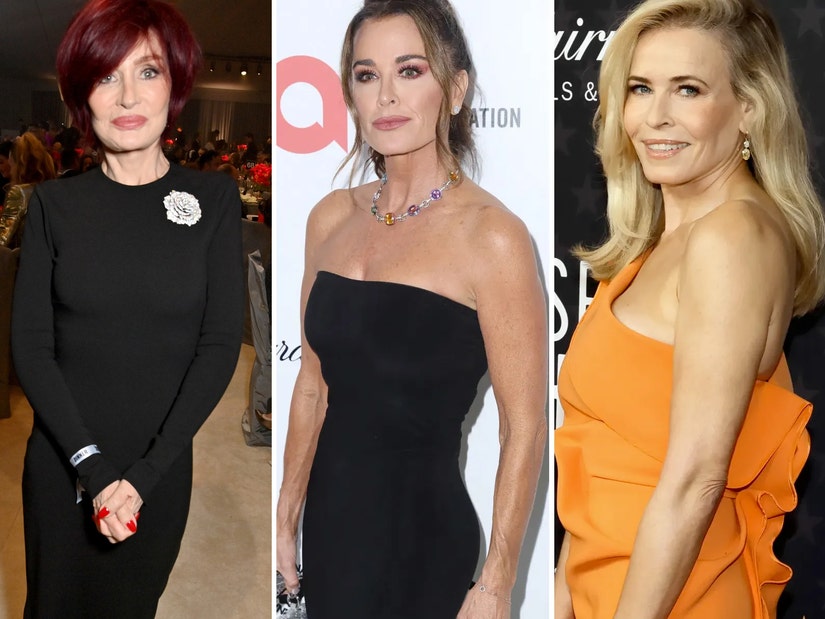 Source: Read Full Article