Mark Zuckerberg posted on Twitter for the first time in more than a decade to celebrate the eraly launch of Meta's Twitter-like new app, Threads … and he's definitely leaning into the similarities with this iconic meme.
Before Elon Musk and Mark Zuckerberg work out their differences with a physical fight in the ring — which might really be happening — the two tech bosses are squaring off with nearly identical platforms as Meta has launched Twitter rival, Threads.
A somewhat stripped downed version of Musk's platform, which has been rife with controversy after controversy since the billionaire bought it and appointed himself CEO. With many critical of some of his decisions, like removing the blue verification checkmark and making it a paid subscription instead, Zuckerberg has been teasing the launch of his rival.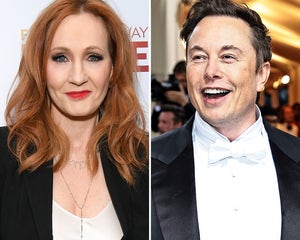 J.K. Rowling Throws Support Behind Elon Musk Declaring 'Cis' and 'Cisgender' Slurs on Twitter
Tied to Instagram, Threads looks very similar to Twitter on the surface. In fact, the similarities are so apparent that Zuckerberg fully acknowledged it while trolling Twitter on its own platform. For the first time in 10 years, the Meta CEO returned to Twitter with a silent statement about the launch of Threads that made it immediately clear he's leaning into the similarities while banking on the differences.
Threads allows posts up to 500 characters, they can include photos or videos up to five minutes in length. As it ties to your Instagram account, users can also share their threads through their Instagram Stories. With nearly 2 billion users on IG, that's a big potential boost for Threads out of the gate.
Already, celebs have been jumping onto the platform that wasn't expected to launch until Thursday — leave it to the Zuck to go for a stealth surprise release the night before — to say hello.
Zuckerberg himself was one of those active presences, even responding to user queries about the goals for the platform. One user who asked if "anyone think this can become bigger than twitter!?" got a response from the boss man himself.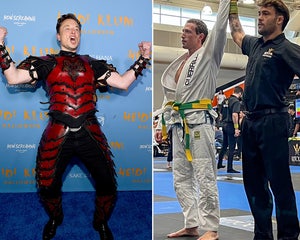 Mark Zuckerberg Accepts Elon Musk's Challenge to Fight, Just Say Where — So Musk Does
"It'll take some time," he replied, "but I think there should be a public conversations app with 1 billion+ people on it. Twitter has had the opportunity to do this but hasn't nailed it. Hopefully we will." Again, that connection to Instagram certainly is a nudge in that direction.
Even more ironic, considering everything going on behind the scenes between their respective founders, Threads wound up trending number one on its rival, Twitter, shortly after its release. Meta and Zuck were also trending, and had more staying power on the list.
As of now, Threads appears to primarily be designed for mobile devices, offering iOS and Android downloadable apps. It may be that the full homepage will launch as planned on Thursday, but as of Wednesday night it's just a Threads logo galaxy you can manipulate and a QR code to download the app.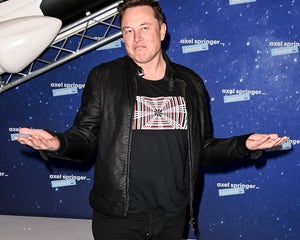 All the Best Memes as #RIPTwitter Trends Amid Mass Resignation, Office Lockdown Reports
Individual celebrity pages seem to be accessible so long as you know their handle (like threads.net/@jlo) but there is not a clear centralized way to see them, a la an Instagram or Twitter feed, via the browser. You can, however, see which celebs have a Threads account as the icon appears along the top of their IG homepage — though many are just placeholders for now.
At any rate, the celebs are there and, according to Zuckerberg himself on Threads, the app quickly picked up 5 million users within just the first few hours.
As with any new app, it will take time to work out all the bugs (like the fact the @zuck page won't load as of this writing), but it will be interesting to see how this newest Musk v Zuck battle plays out.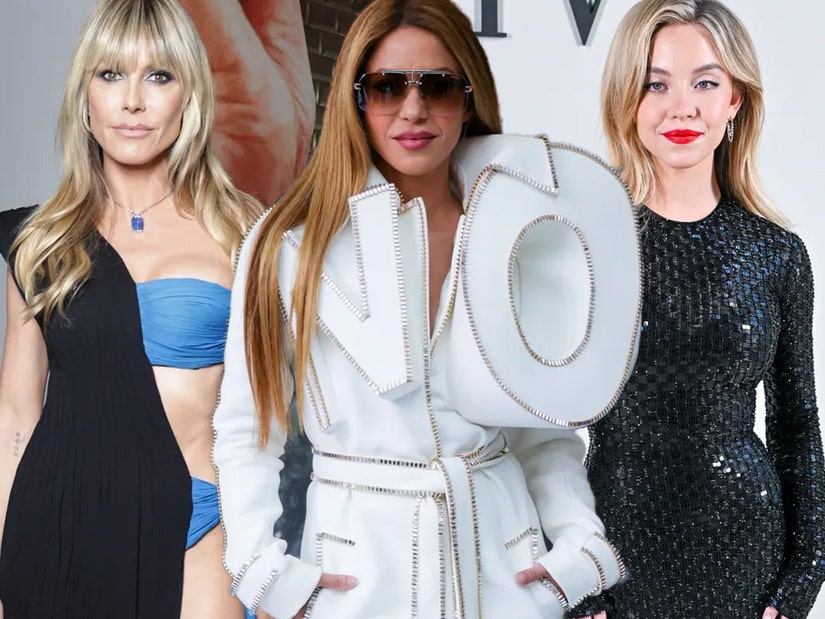 Source: Read Full Article