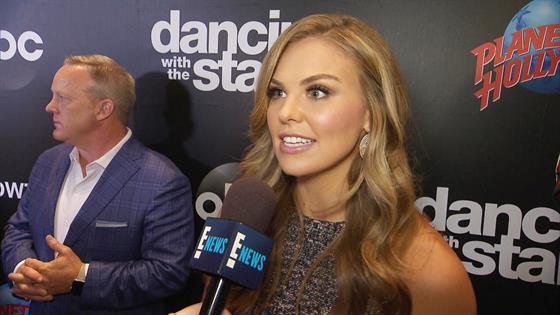 Hannah Brown can now laugh off those Bachelorette blues.
The season 15 star proved this to be true by referencing her relationships with Jed Wyatt and Tyler Cameron during a game of "Expensive Taste Test" with Cosmopolitan.
To play the game, the reality star sampled two products with different price points. She then guessed which one was more expensive.
While comparing a $15 bottle of champagne to a $165 one, the Alabama native looked back on her romance with her former fiancé.
"Do y'all remember that one time I was engaged?" she said after taking a sip. "Do y'all remember that one time I got unengaged?"
She also poked a little fun at her journey to find love with Cameron.
"Do you remember that one time I then asked another person out on a date and actually thought of it after I got unengaged and then—just read tabloids," she said.
For those who didn't watch Brown's season of The Bachelorette, the 2018 Miss Alabama winner gave her final rose to Wyatt and accepted his proposal. However, she then called off the engagement after learning he had been dating a woman named Haley Stevens before coming on the show. She then reunited with Cameron on After the Final Rose and asked the runner-up if he'd like to grab a drink. He said yes, and he ended up spending the night at Brown's place.
Just a few days later, the Florida native was spotted hanging out with Gigi Hadid. The two have enjoyed several date nights since and even celebrated the 2019 MTV Video Music Awards together at an after-party.
But is Brown ready to get back into the dating game?
"I need to get a dating app right now because I am a hot commodity," the Dancing With the Stars contestant said after failing a few rounds of the game. "I have some cheap taste."
Watch the video to see her take the test.
Source: Read Full Article