Put These Dates in Your Google Cal rn:
Happy 2020, Aquarius darling! The new year (and decade!) commences with a Lunar Eclipse in Cancer on January 10, illuminating the area of your chart linked to the *cue dramatic music* unseen realm. But this isn't an isolated experience. Since July 2018, the eclipses in Cancer and Capricorn have helped you see the link between what you feel and what you do. During this powerful eclipse, your sixth sense will be working overtime, so explore ways you can shake off stagnant energy.
Movement—especially yoga or dance—is an excellent way to track the connection between your mind, body, and spirit. Under this sky, be sure to make time for these practices.
Two days later, on January 12, an extremely magical (and super uncommon) link occurs between serious Saturn and transformative Pluto. These two planets haven't bonded since 1982, so their meeting is a major milestone.
This cosmic occurrence will help you connect with your spirituality, making this an excellent time to explore everything from crystals to tarot to (hi!) astrology. By simply paying attention to your intuition, you'll discover that you're being presented with exciting, unexpected opportunities that have the potential to change your life forever. So, yes, it's a very good thing.
And, of course, all of this happens right in time for you birthday. Happy solar return, Aquarius babe! The Sun enters your sign on January 20, and at that time, everything will begin flowing a lot more freely. You're not always one for attention, but hey, this is your moment—why not enjoy it?
On January 24, the Moon joins the Sun in your sign, forming 2020's only New Moon in Aquarius. At this time, you'll realize that innovating brings you an extreme amount of joy. You're a progressive and creative person, and although people may not understand your perspective, you can always trust yourself. By the end of the month, you'll realize that external approval doesn't matter. Go ahead, Aquarius babe: Let your freak flag fly!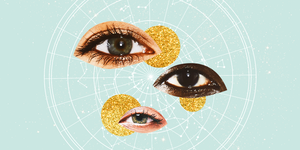 Source: Read Full Article