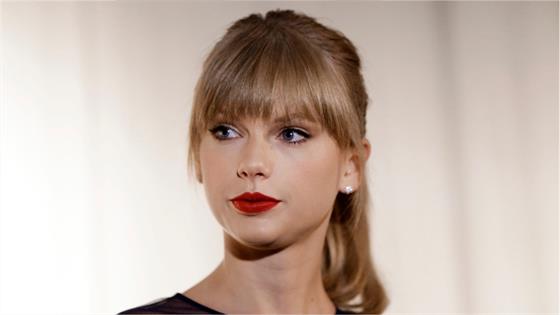 Ariana Grande appears to have found herself in the middle of Taylor Swift and Scooter Bruan's disagreement.
On Monday morning, the singer reportedly posted an Instagram Story where she apologized to the "ME!" singer.
"I would never support someone with the intentions of hurting another person…I spoke to him myself as soon as I heard…I don't mean to make this public or get involved but I've noticed mixed opinions where people used my name," she wrote in a now deleted post. "Please spread love. I'm so so sorry Tay. Ly. Stay strong."
Ariana added, "Deleted in a min. This didn't happen. love. Always. Tour dates being posted shortly."
Back on Sunday, Taylor went on Tumblr and revealed Scooter will own her music catalogue. The Grammy winner said she is "sad and grossed out" and heartbroken about the news.
She also went on to claim the celebrity music manager had been bullying her for years. "Some fun facts about today's news: I learned about Scooter Braun's purchase of my masters as it was announced to the world," Taylor shared. "All I could think about was the incessant, manipulative bullying I've received at his hands for years."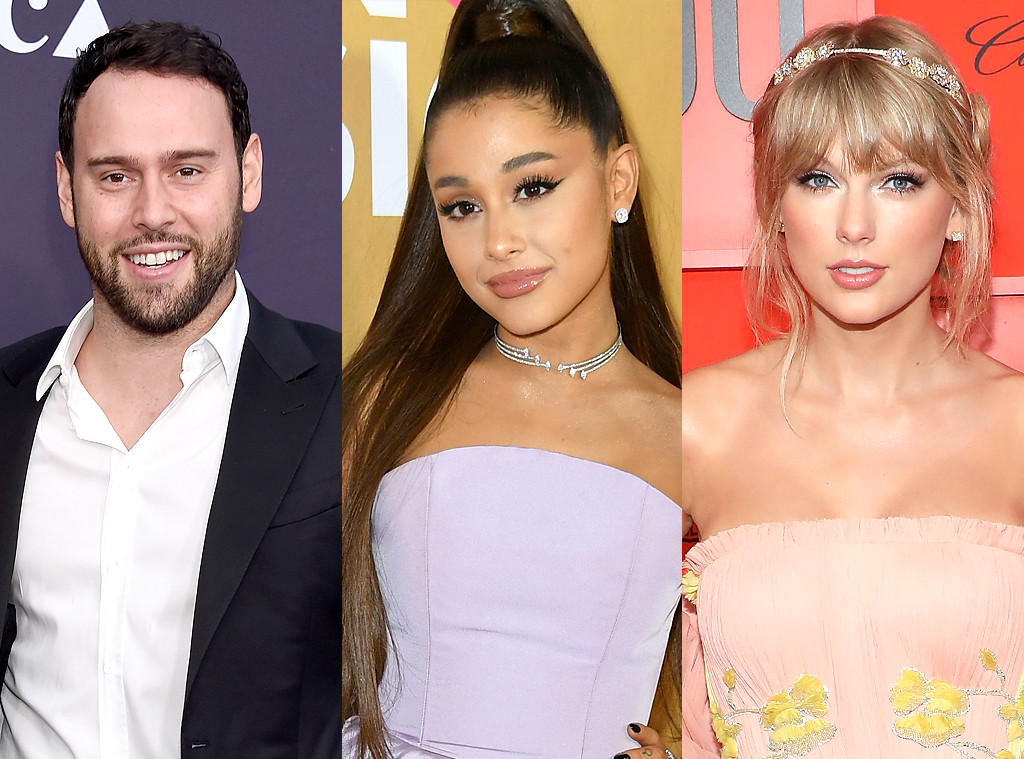 Getty Images
While the "Shake It Off" singer received support from fans and friends like Halsey, Todrick Hall and Iggy Azalea, others like Justin Bieber and Demi Lovato were quick to defend Scooter.
"I have dealt with bad people in this industry and Scooter is not one of them. He's a good man," Demi wrote on Instagram Stories. "Personally, I'm grateful he came into my life when he did. Please stop 'dragging' people or bullying them. There's enough hate in this world as it is."
While fans are wondering if Taylor will address the latest developments, she's letting her initial Tumblr post speak for itself. She's also looking forward to a future where she has more control over her work.
"Thankfully, I am now signed to a label that believes I should own anything I create," Taylor wrote on Tumblr. "Thankfully, I left my past in Scott's hands and not my future. And hopefully, young artists or kids with musical dreams will read this and learn about how to better protect themselves in a negotiation. You deserve to own the art you make. I will always be proud of my past work. But for a healthier option, Lover will be out August 23. Sad and grossed out, Taylor."
Source: Read Full Article