Tupac Shakur's murder left the music world and rap lovers stunned. In the years since his death, his friends are still reeling. Snoop Dogg and the Juice star were signed to the same label at the time of Tupac's passing and even collaborated with one another on music. In a recent interview, Snoop spoke of seeing Tupac for the final time in the hospital following Tupac being shot multiple times.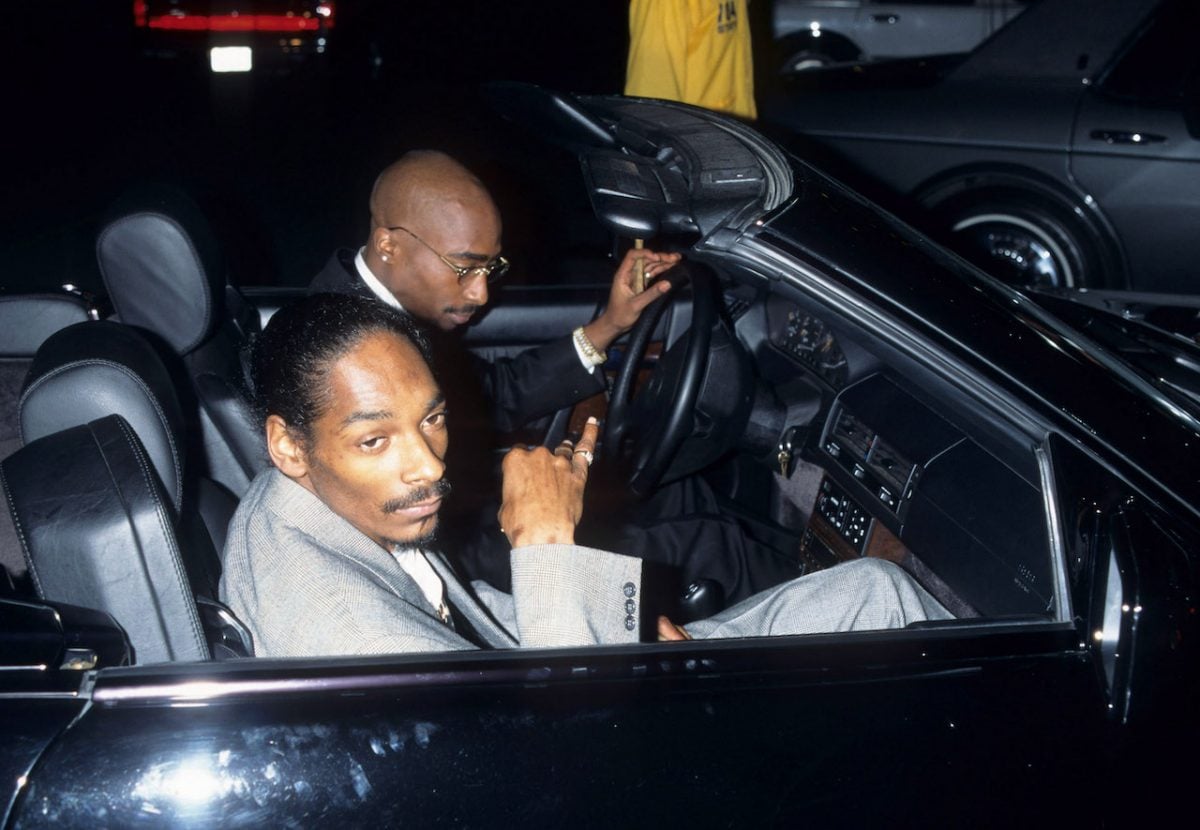 Snoop Dogg fainted upon seeing Tupac Shakur hospitalized; says he knew Tupac wouldn't survive
Tupac was shot in a drive-by shooting after leaving a Mike Tyson fight. Snoop wasn't in town at the time, but upon getting the news, he flew into Vegas to check on his friend.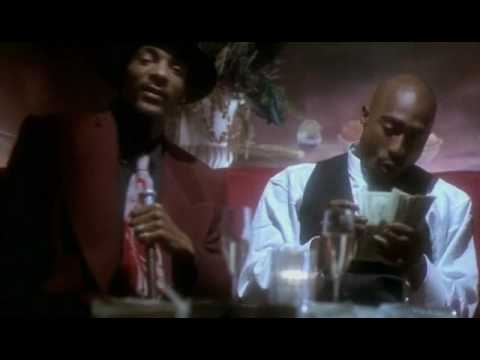 "When we drive to Vegas to see Pac, we got to Suge house first, so we haven't even seen Pac," he explained on Logan Paul's Impaulsive podcast. "We just talking to Suge, and he got the head wrapped up and he telling us what happened and [saying] 'Pac gonna be alright, he going to pull through he got shot nine times before he going to be alright.'" Knight was also grazed by a bullet in the shooting as he was driving the car Tupac was in.
But once Snoop saw Tupac in person, it was a different story to see how grim his condition was. "We feeling like it's gonna be alright until we go to the hospital and see that it ain't alright. He got tubes in him," he recalled. "When I walked in, I could just feel like he wasn't even there and I fainted."
Tupac's mother consoled him
While Snoop wasn't physically able to see his friend in that position, it was Tupac's mother Afeni who forced him to get his act together so that he could be there to support Tupac and his family. "She was like, 'My baby ain't never seen you weak. I don't want you to be weak in front of him. You go in the bathroom and fix yourself up and you go back in there and you talk to him and you tell him how you feel,'" he said. 
The "2 of Amerikaz Most Wanted" rappers had some tension at the time of the shooting. But Snoop says that was not Afeni's concern. "'My baby loves you,'" Snoop said of the words spoken to him. "She knew there was a little tension, but she knew how much we loved each other. So she gave us a moment for me to say some things to him as far as how much I love him. But I knew that that was gonna be my last time speaking with him."
After six days in intensive care, Tupac died of respiratory failure Sept. 13, 1996. He was 25-years-old.
The rapper has been shot previously and miraculously survived
As Snoop mentioned, it was hard for him to bear losing Tupac due to the Poetic Justice star surviving a shooting before. Just two years earlier in 1994, Tupac was shot five times in Queens, NY in a robbery at Quad Studios. Fearful that someone would try and kill him, he checked out of the hospital against the doctor's orders. Tupac believed The Notorious B.I.G. aka "Biggie," a one-time close friend, was behind the attack. It started the East Coast vs. West Coast beef that also left Biggie dead just six months after Tupac.
Source: Read Full Article