Uh oh! It appears the iconic Oprah Winfrey has landed herself in boiling hot water as an old interview with "Backwoods Barbie" crooner, Dolly Parton, has resurfaced, per TMZ.
While it's no secret that Winfrey remains somewhat of a national treasure, it appears the allegiance those have for Winfrey only pales in comparison to that of the hardcore Parton stans who remain fiercely protective of their country music queen. As was once written in The New York Times, much of Parton's fans' admiration for the star hinges on the notion that they have a personal relationship with her. As NYT wrote, while Parton has a larger-than-life look, "her emotional presence is accessibly authentic." Which makes fans feel connected to her. So as one can imagine, as a result of the old interview resurfacing, loyalists aren't taking too kindly to what they believe is Winfrey pressing the country icon too hard.
But what could Winfrey have possibly done to upset so many Parton stans? Keep reading after the jump to find out!
Oprah Winfrey pressed Dolly Parton hard about her plastic surgeries and more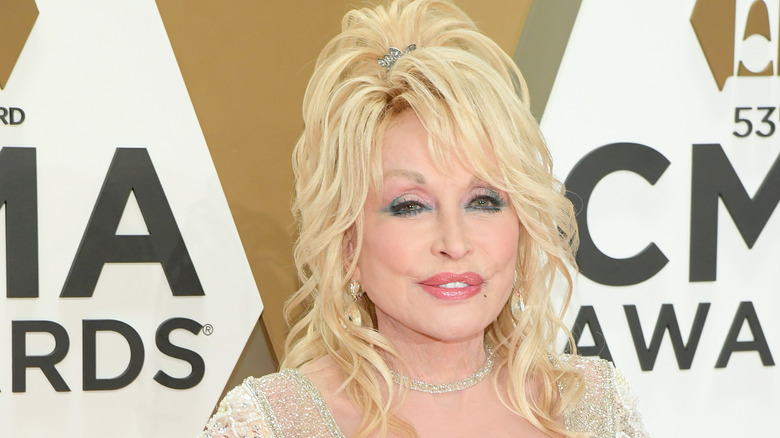 Legendary talk show host Oprah Winfrey is now facing some blowback from an interview she conducted way back in 2003 with Dolly Parton.
As reported by TMZ, some viewers are none too pleased with the pressing questions Winfrey asked Parton — namely about her history of plastic surgery and her struggles with depression. In one clip, Winfrey can be seen pressing to uncover the exact work Parton has had done. "Whacha doing?" she asks about the music star's age-defying look. Fortunately, she is a good sport and swiftly breezes right by when Winfrey (perhaps unsubtly) asks if she's gotten "tucks and pulls and sucks." "Yes I have. And I'll have some more when I need 'em," she answers matter of factly. 
Winfrey then follows up by mentioning Parton's "huge depression" after entering into her forties. Parton, however, was adamant that her depression had nothing to do with her age but rather unwanted weight gain. "That wasn't cause I was forty, that's cause I was fat and forty," she joked as she seamlessly volleyed the question right back. We may never know whether or not Winfrey really meant any harm by the questions. What we do know, however, is that it doesn't appear the music legend seemed rattled either way.
Oprah also drew major criticism for her another interview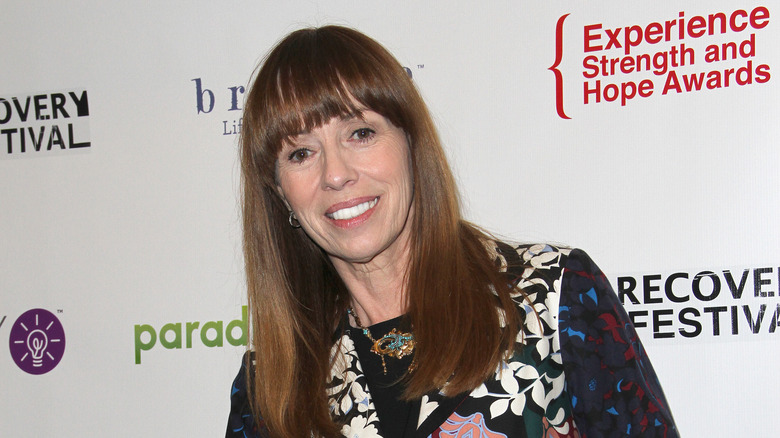 Unfortunately, this isn't the first time Oprah Winfrey has experienced some pushback from her famous, award-winning interviews. 
As reported by People, Winfrey drew major backlash and criticism after a 2009 bombshell interview with actor and singer Mackenzie Phillips. The story goes that after less than a minute on-air she ordered Phillips to "get to it" and read an excerpt from the book she was promoting, wherein it was revealed that she had engaged in a years-long incestuous relationship with her father and leader of their band, The Mamas and the Papas. Following the command, Phillips looks bewildered before stating, "Wow, This wasn't exactly how I envisioned this going down, but that's alright."
Winfrey, however, is adamant that she has no regrets about diving headfirst into the interview and defended her choice to do so due to the fact that the admission was already in Phillips' book she was promoting. Looking back on the clip, Winfrey expressed regret, adding (as you can view on YouTube) "[Phillips] could say that about herself because she wrote those words." At least no one can accuse Winfrey of being a wallflower.
If you or someone you know is struggling with mental health, please contact the Crisis Text Line by texting HOME to 741741, call the National Alliance on Mental Illness helpline at 1-800-950-NAMI (6264), or visit the National Institute of Mental Health website.
Source: Read Full Article