Sometimes, our dreams and our parents' ambitions fail to line up. Bob Hearts Abishola star Billy Gardell faced this when his mom, Linda Gray, disapproved of his career choice. He said in an interview that she was "horrified" by him wanting to become a comedian. However, as the star of the Chuck Lorre and Gina Yashere CBS show, things seem to have worked out well.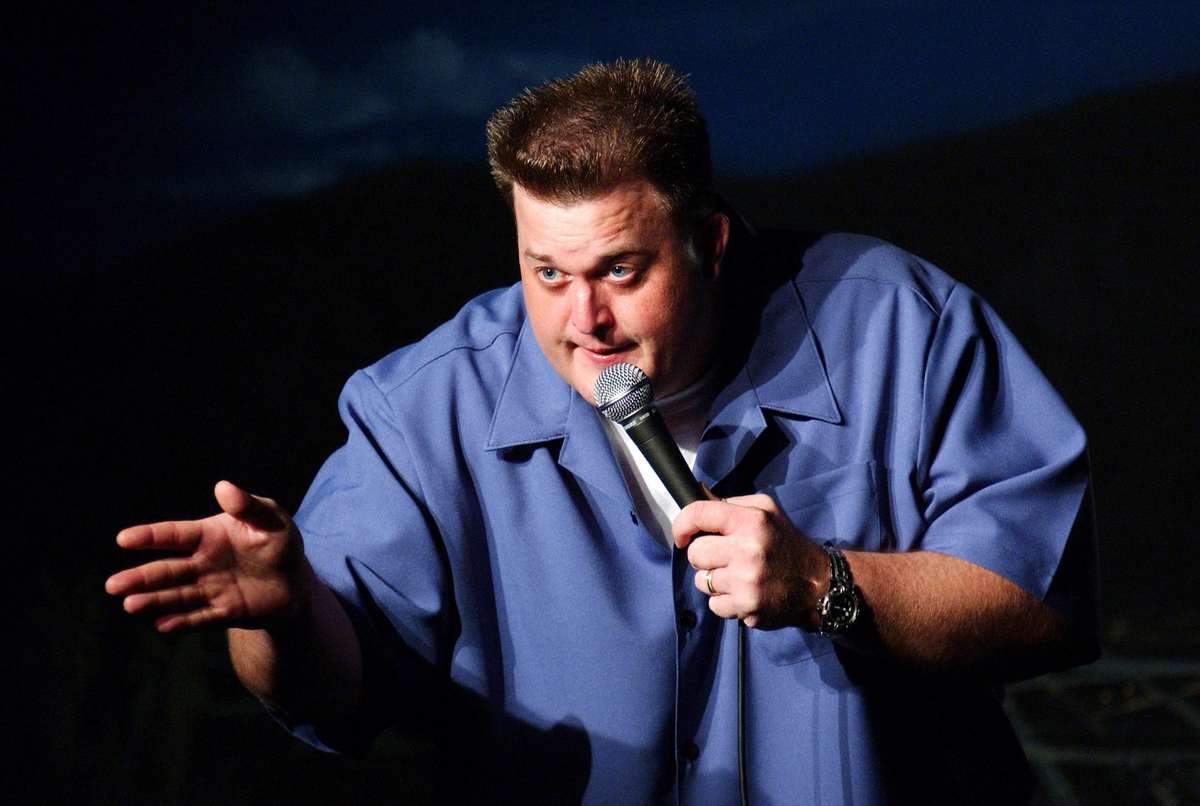 Who is Billy Gardell's mom, Linda Gray?
Before getting into the Bob Hearts Abishola actor's life, it should be clarified first who Billy Gardell's mom, Linda Gray, is not.
Gardell's mother and the CBS Dallas actor are not the same Linda Gray despite sharing the same name.
While the actor Linda Gray gained awards and notoriety for Sue Ellen Ewing on Dallas, very little info about Gardell's parents has hit the public.
Gardell remembers his parents divorced at a young age and his mother moving him and his siblings from Pennsylvania to Florida.
However, when he started as a comedian, his mother did not care for his career choice.
Billy Gardell's role as a warehouse worker in 'Bob Hearts Abishola' is what his mom, Linda Gray, wanted him to do
During an interview with Distractify, the Mike & Molly actor talked about how his mom first reacted to his goals.
"At first, my mother was horrified by my career choice," Gardell said. "Her thing was for me to get a nice job at a warehouse. My father was the opposite. He said I should follow my dream, that he didn't and was stuck in a lousy job."
Ironically, Linda Gray's hope came true in a way, as Gardell plays Bob in Bob Hearts Abishola, the owner of a sock warehouse. He works with his employees Goodwin and Kofo, played by Bayo Akinfemi and Tony Okungbowa.
And in real life, he worked at a warehouse before he ever started his comedy career. Everything changed when he made a bet to perform at a comedy club.
Since then, his popularity exploded. He starred on several Chuck Lorre sitcoms, including Young Sheldon and Mike & Molly, and he maintains a strong relationship with his mother, wishing her a Happy Mother's Day in 2020.
His father and grandmother helped push him into his career
Even though Linda Gray had her reservations about the future Bob Hearts Abishola actor, Gardell found plenty of support from other family members early on.
In an interview with Movie Mom, Gardell talked about listening to George Carlin and Richard Pryor records as a kid.
"We did not really understand the whole thing, but the parts we did, they would just make us laugh from our souls," he said. Gardell has always placed importance on making special connections like that.
"Then my dad turned me on to Jackie Gleason when I was very young and then I had a grandmother, Edith Bean, who I told her at nine I want to be a comedian, and she said, 'Well if you work really hard every day you can do it,'" he continued.
While Linda Gray hesitated about Gradell's path, his grandmother helped push him through his career up to starring with the Bob Hearts Abishola cast.
"It's an old World War II generation idea that if you never quit, you can do this, and I trusted her opinion so much that I never asked anybody else," he said.
Source: Read Full Article