It's been a nice ride, but Dexter: New Blood fans are finally down to the final episodes of the show. The series first kicked off in November and took viewers to Upstate New York, where Dexter Morgan has built a new life as Jim Lindsay, eight years after faking his death and fleeing Miami.
The next episode will seemingly continue following his hunt for fellow serial killer Kurt Caldwell and Angela Bishop's investigation into Dexter. Teasing what's ahead, executive producer Scott Reynolds shared a post on Twitter showing Dexter in a creepy state.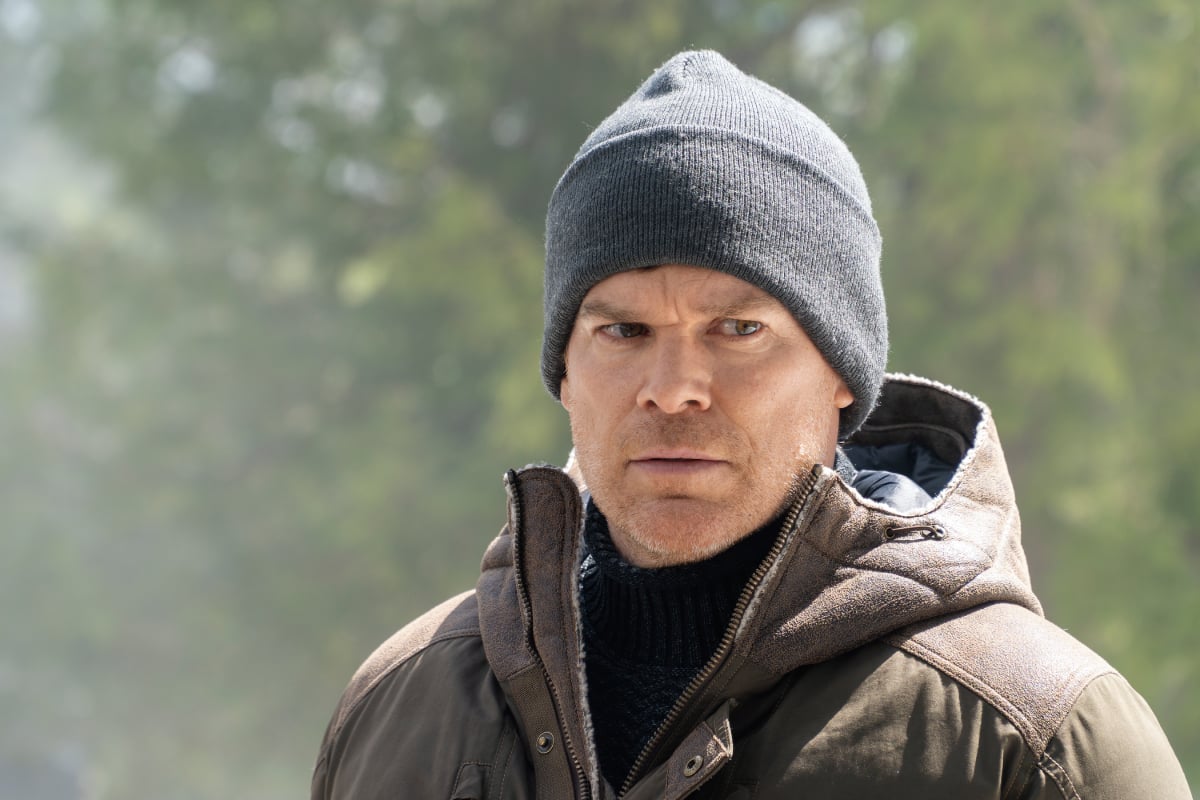 The game is on between Dexter and Kurt Caldwell in 'Dexter: New Blood'
Dexter had managed to control his compulsion to kill for almost a decade until learning traveler Matt Caldwell had killed five people and escaped consequences. He didn't realize at the time that Matt was the son of Kurt Caldwell, a powerful and wealthy businessman who also happens to be a serial killer. The difference is, Kurt preys on the innocent, meaning he falls under Dexter's code. But Kurt is after Dexter too for killing Matt.
The tension between them boiled over in Dexter: New Blood Episode 7, when Kurt had his lackey Elric Kane kidnap Dexter so he could witness him killing Harrison Morgan. He'd spent all day with the teen when he suddenly popped back into the room with his hunting gear and forced Harrison at gunpoint to run into the woods, where he was going to hunt him down as he does with his victims. But then Dexter swooped in and saved him.
Forced to explain what happened, Dexter began opening up to Harrison about his own dark "thoughts." He shared that his father Harry Morgan taught him a code to help control his urges and promised to tell Harrison everything.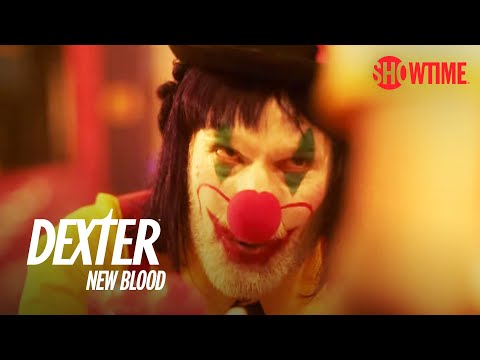 Here's an apparent 'Dexter: New Blood' Episode 9 teaser courtesy of Reynolds
While details about the next episode are limited, Reynolds shared some teaser information on his Twitter page. "Next week's episode is my most favorite thing I've ever written for television," he wrote in the post, which was accompanied by a photo of him and Michael C. Hall (Dexter Morgan), who was dressed in Dexter's infamous kill gear. "So excited to share this ep with the world next sunday. #DexterNewBlood."
Reacting in the comment section, fans shared theories that Dexter would kill someone based on Hall's attire and wondered who it would be. "Oh no, Dexter has his killing suit on again! Who will it be? OR … is he teaching Harrison 'the code' and how to kill without getting caught????" one fan wondered. "[That's] Kill-room attire! 😱 Buh-bye Kurt!" said another comment.
The trailer for the next episode also hints at what's ahead
In the trailer for Dexter: New Blood Episode 9, Dexter seems to bond with Harrison over his dark passenger. The two are in the middle of a Christmas celebration with Angela and Audrey Bishop when Kurt suddenly interrupts, surprising Dexter and Harrison. It's clear he needs to go, but Kurt has shown he's no slouch. Watch Dexter: New Blood on Showtime at 9 p.m. ET on Sundays.
Source: Read Full Article