Reality music competitions aren't anything new, but during the past decade, shows like American Idol, The Voice, and X-Factor set a tone for what works with the genre. Can Netflix's show, Rhythm + Flow, up the game?
Many a career have been launched in the realms of pop, country, and rock, but when it comes to hip-hop, not many can claim musical stardom from a reality show. Cardi B, T.I., and Chance the Rapper are set to judge budding artists on the streaming giant's music competition.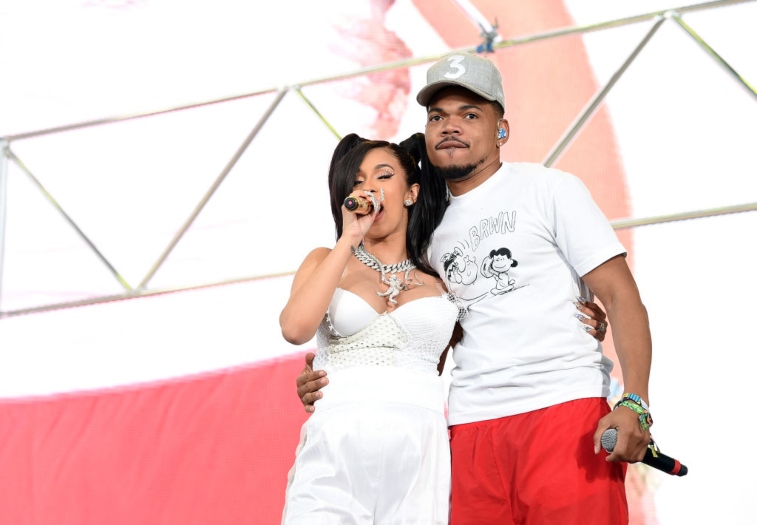 What is 'Rhythm + Flow'?
There have been a handful of hip-hop competition shows inthe past such as Miss Rap Supreme, Diddy's Making the Band andJermaine Dupri's The Rap Game, but this is a first for Netflix. With hip-hopstars on board as scouts/judges/mentors, the company is aiming to score highwith viewers.
According to Netflix's media pagefor the series, it's described as the following:
"Global superstars Cardi B, Chance the Rapper, and Tip "T.I." Harris search for the next hip hop sensation in Rhythm + Flow, Netflix's first music competition show. The series brings together industry legends across a multi-city search in hip hop epicenters Los Angeles, New York, Atlanta and Chicago, to find raw talent and help undiscovered artists pursue their come up."
A look at the trailer doesn't reveal much about the innerworkings of the show, but we do know that there will be an audition process andof course, eliminations. The stakes are high for its contestants.
Singer John Legend is also part of the team as one of Rhythm + Flow's co-producers. It's possible fans will get to see him and other artists in addition to the show's judges.
The show will begin airing in October
Unlike most of its other series, Netflix plans on releasing Rhythm + Flow episodes in segments. Four episodes will drop each Wednesday over a three-week period.
This is similar to its new schedule format for The Great British Baking Show, a U.K. cooking competition that is currently on air overseas but with new episodes streaming every four days in the U.S.
On this batch timetable, there is no binge-watching unlessyou wait until all the episodes have been dropped. Per Deadline,here's the schedule for Rhythm + Flow:
October 9: Episodes 1-4 (The Auditions)
October 16: Episodes 5-7 (Cyphers, Rap Battles, & MusicVideos)
October 23: Episodes 8-10 (Samples, Collaborations, &Finale)
'Rhythm + Flow' began searching for talent last year
Initially, the show was announced in November 2018, with all three rappers promoting auditions on their social media feeds. T.I., Chance the Rapper, and Cardi B invited people to try out in the nearest city listed in the lineup.
Cardi B tookto Instagram and said, "I'm looking forsomebody that when I'm going to my car, I'm gonna remember their music, I'mgonna remember their face, I'm gonna remember their personality. We wanna findyou, we wanna discover you."
Though the show has wrapped up production for its first season, it's unclear whether Netflix plans on going forward with another round. Aspiring hip-hop artists should stay tuned to find out if auditions will open up again.
Both T.I. and Cardi B have experience with reality television,but this will be the first time that fans will get to see Chance the Rapper wadeinto the genre. It should be fun to watch them exchange banter andhandpick new talent.
Source: Read Full Article