Power Book II: Ghost Season 2 ended explosively. The third season is currently filming in New York City. Ghost follows Tariq St. Patrick (Michael Rainey Jr.) as he tries to navigate his life as a college student and a drug dealer. Tariq has found himself entangled with the Tejada family, who sell him the drugs he distributes on his college campus.
Tejada matriarch Monet Tejada (Mary J. Blige) runs her organization and her three children, Cane (Woody McClain), Diana (LaToya Tonodeo), and Dru (Lovell Adams-Gray) with an iron fist. However, Cane took an immediate dislike to Tariq. But it seems like Cane won't be Tariq's only enemy in season 3.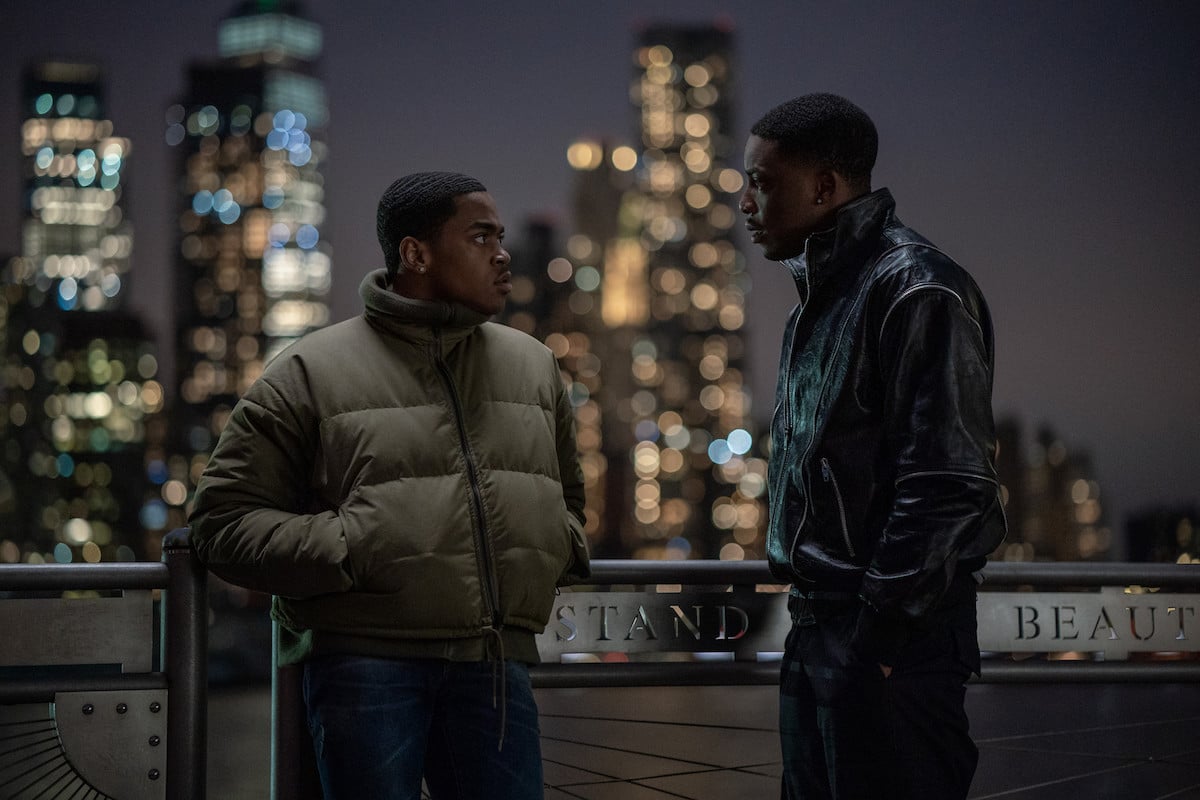 Tariq will deal with Brayden and Effie's betrayal in 'Power Book II: Ghost' Season 3
At present, Tariq is isolated from everyone except Brayden (Gianni Paolo) and Effie (Alix Lapri). However, what he doesn't expect is that Brayden and Effie are hiding a dark secret from Tariq. As fans know, Tariq asked Brayden to help get his ex-girlfriend Lauren (Paige Hurd) safely out of town. Lauren had found herself entangled in Tariq's murder trial and she was going to be forced to testify against him. However, Effie and Cane refused to take any chances. Effie killed Lauren, using Brayden to lure her while making it look accidental.
Now, Brayden and Effie are hiding what they know about Lauren's death from Tariq. "It's going to be hard for them for all of them to hide one secret from Tariq," Rainey Jr. told PopSugar. "You know Tariq, he's smart, he's going to figure out something. He's going to get to the bottom of what he wants to get to the bottom of. So it's definitely going to be some up and downs in [those] relationships and that's one thing I'm excited to see: the rocky road that they're about to start. It's going to be crazy."
In addition to his friends, Tariq is going to have other things to worry about.
Cane won't be Tariq's only enemy in season 3
As we know, Cane and Tariq have been on the outs for some time. Cane even framed Tariq for the murder of an NYPD officer which got him charged with double murder. At present, the pair have seemingly called a truce, but Tariq has already vowed to get revenge against Cane.
Moreover, the third season of Ghost might reveal a new enemy for Tariq. According to Deadline, actor Kyle Vincent Terry has been cast on the series as Obi, "a young man schooled in Britain who knows his way around a gun, but is equally comfortable in a boardroom." Obi appears to be an older version of Tariq.
Despite their similarities, it's easy to see how the men could become at odds.
Will Tariq kill Cane in season 3?
There has been tension between the college student/drug dealer and Cane from the beginning. Tariq never trusted Cane and vice versa, but since they were both culpable for professor Jabari Reynolds's (Justin McManus) murder, Tariq was shocked when Cane betrayed him.
After everything, and especially once he learns about Brayden and Effie, we wouldn't be surprised if Tariq took Cane out, or at least tried to.
Source: Read Full Article