Power Book II: Ghost, the second installment of the Power franchise, made its debut in September 2020. The show takes place after the death of James "Ghost" St. Patrick and follows his son, Tariq, as he tries to become his own man. He too sells drugs, but he's poised to become greater than his father ever was. The show is led by a brilliant cast already — Michael Rainey Jr., Mary J. Blige, and Method Man all star in it — but it gets better in season 3.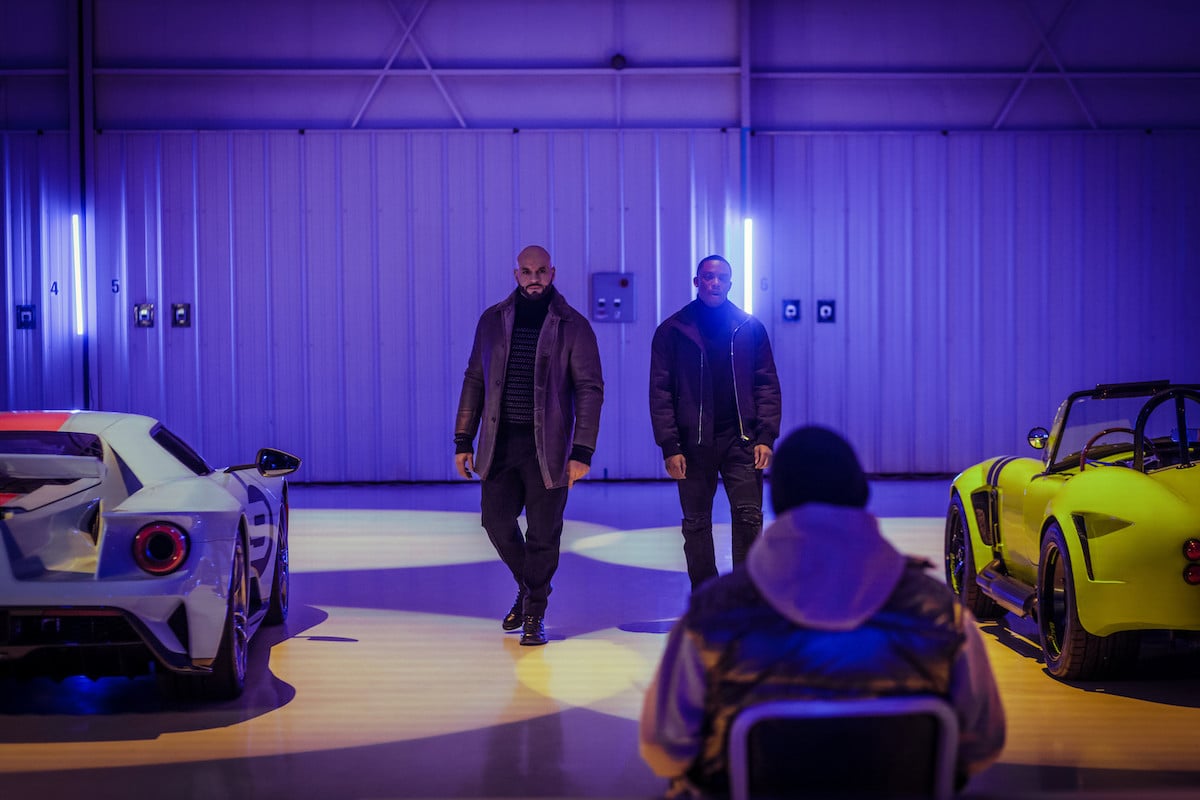 'Power Book II: Ghost' Season 3 is underway
It was announced in December of 2021 that Power Book II: Ghost had been renewed for another season at Starz.
"The continued success and cultural resonance of the 'Power' universe is unprecedented, and fans are clearly still hungry for more 'Power Book II: Ghost,'" Starz CEO and President Jeffrey Hirsch said in a statement, via Variety. "We're excited for the third season of the star-studded series to get into production early next year just ahead of the debut 'Power Book IV: Force,' the fourth installment in the rapidly expanding franchise."
Who is in the cast of 'Power Book II: Ghost' Season 3?
Most of the actors you're familiar with are coming back, including Rainey, Blige, and Shane Johnson, among others. There are also a few new ones joining the show.
Deadline reports that Gbenga Akinnagbe has been cast as a character named Ron Samuel Jenkins. Ron, aka RSJ, is a "Howard University and Harvard Business School alum who grew up working class and built his own legitimate empire that has firmly entrenched him among the business elite."
Caroline Chikezie is set to star as Noma, "a worldly and powerful woman with a regal presence who has built her wealth with an illicit global empire and is not afraid to protect it by any means necessary."
Meanwhile, Kyle Vincent Terry (Gotham) will play the Britain-born Obi. Obi is a young man who "knows his way around a gun, but is equally comfortable in a boardroom."
Monique Curnen is also back as Blanca Rodriguez. Blanca will be investigating Tariq St. Patrick for Mecca's murder now that she's secured the video surveillance from Mecca's penthouse.
There's also David Walton, who, according to Deadline, will play a Wall Street executive named Lucas Weston. Lucas works at his family's firm and is described as an "adventure-seeking, left-leaning high-level executive."
And lastly, Moriah Brown will star as Kiki Travis. Kiki "doesn't come from privilege" but "she's Ivy League-educated" and "making her own way in the world of the business elite."
The show is expected to return in 2022
So far, Starz has not said exactly when Power Book II: Ghost will return. But with the show weeks into filming, it seems likely that it will return sometime in 2022. Be sure to check back with Showbiz Cheat Sheet for updates, and feel free in the meantime to tune in to another one of the Power spinoffs.
As of writing, Starz is airing the Tommy Egan offshoot Power Book IV: Force. New episodes of that show come on on Sundays at 8 p.m. ET.
Source: Read Full Article