TL; DR:
Netflix has renewed Sweet Magnolias for season 3.
JoAnna Garcia Swisher, Heather Headley, and Brooke Elliott will all return for the new episodes.
Headley says the new episodes will answer fan questions.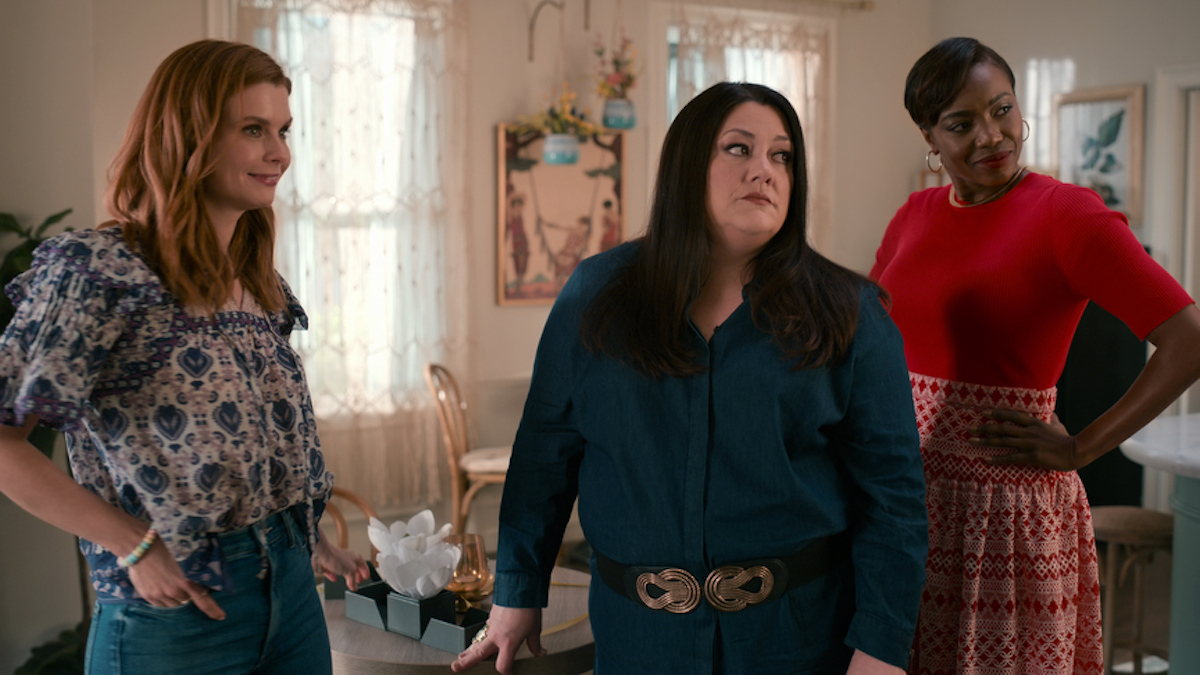 Netflix isn't giving up on Serenity. The streaming service has renewed Sweet Magnolias for season 3, it announced on May 4.
'Sweet Magnolias' Season 3 is coming 
Sweet Magnolias follows the lives of three best friends – Maddie (Swisher), Helen (Headley), and Dana Sue (Elliott) – who live in the small Southern town of Serenity. The show premiered in May 2020; a second season dropped in February 2022. 
Fans have been waiting a while for renewal news, and now Netflix has finally confirmed that new episodes are on the way. So far, there's no word on how many episodes season 3 will have or when they will be available to stream. But Netflix did reveal that Swisher, Headley, and Elliott would all reprise their roles Sheryl J. Anderson will return as showrunner and executive producer. Chesapeake Shores producer Dan Paulson is also an executive producer.   
JoAnna Garcia Swisher, Heather Headley react to the renewal news 
Some of the show's cast reacted to the renewal news on social media. 
"We are back! Season 3 of Sweet Magnolias is happening!" Swisher wrote on Instagram. 
Headley indicated that the new episodes would resolve season 2's cliffhanger involving her character. In the finale, Helen had decided to pursue her dreams of becoming a mother and also embarked on a new relationship with chef Erik (Dion Johnstone). But then, she received a marriage proposal from her old love Ryan (Michael Shenefelt). The episode ended before revealing her answer.
"So…You had questions…We'll have answers…and I'm sure we'll give you a few more questions too!" she tweeted. "Drumroll, please: SWEET MAGNOLIAS HAS BEEN RENEWED FOR SEASON THREE!! Thanks to you all!"
"All the feels. can't wait to be back with some of my favorite people EVER," Anneliese Judge, who plays Dana Sue's daughter Annie, wrote on Instagram.
Where we left things at the end of 'Sweet Magnolias' Season 2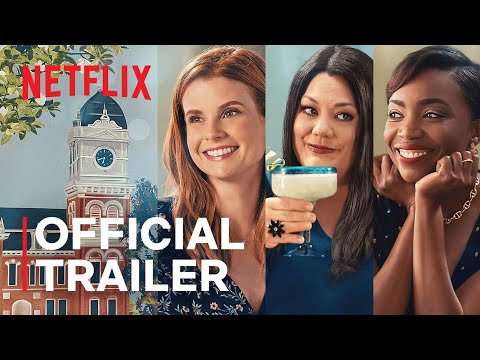 Ryan's proposal to Helen wasn't the only big moment at the end of Sweet Magnolias Season 2. Maddie's boyfriend Cal (Justin Bruening) let his anger issues get the better of him. He attacked a man during an altercation at Dana Sue's restaurant, Sullivan's, which resulted in him being hauled off to jail.
A mystery woman also showed up in Serenity, and she seemed to have major beef with Dana Sue. Plus, Jackson (Sam Ashby) and Annie's relationship was deepening, though both of their mothers had ordered them to stay away from each other. Once Jackson's mother Mary Vaughn (Alison Gabriel) finds out her son has feelings for her rival Dana Sue's daughter, she's not likely to take the news well. 
Sweet Magnolias Seasons 1 and 2 are currently streaming on Netflix.
Check out Showbiz Cheat Sheet on Facebook!
Source: Read Full Article